SAC heads into first full week of spring football
March 11th, 2021 5:00pm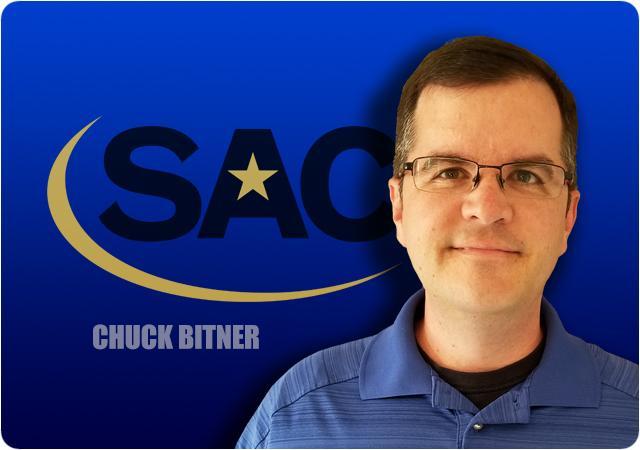 Three teams unofficially kicked off the SAC's unprecedented spring football season last week, with Limestone visiting West Alabama and Tusculum playing what was oddly a non-conference game at Newberry. The week zero matchups gave us a taste of what to expect as we now head into the first full week of the official conference schedule.
Before I go on, just a few quick items about the column. First, I am not making any predictions. This is the strangest season of football I have ever experienced and I have no idea what to expect. I don't know how coaches will manage their teams in this short season so I am not going to bother predicting outcomes. Second, I am including Erskine in my coverage. They are not a SAC program, they're independent. But they are a Division II team in the SAC footprint and as a start-up, we want to do what we can to help build awareness for their program.
Notes from Week Zero
Limestone trailed by as much as 17 at one point but cut the lead to just three points by the end of the third quarter. Unfortunately, the Saints were shut out in the final period and ultimately lost by a final of 27-17. Considering the game was organized in about one week and the Saints went from hosting to traveling, it was a solid effort. The Saints were outperformed statistically in every category, but made some big plays to get back into contention in the middle stages of the game. If there is one word that really describes the day, its balance. Limestone rushed for 183 yards and passed for 182. Defensively, they allowed 251 rush yards and 264 pass yards. Jerko'ya Patton, one of the top rushers in the SAC, had a good day but the passing attack was inconsistent, completing only 13 or 34 passes. With the long lay off and a new starting quarterback, some struggles are to be expected. That should develop over the rest of the spring. At this point, I am more concerned with the defense, which allowed three scoring drives of more than 75 yards. The Saints do have a week off to digest what they learned in their first outing since November, 2019. Limestone is back in action next week, hosting UVA Wise.
Newberry was the only SAC team to notch a win last week as they topped Tusculum 21-6 at Setzler Field. The pivotal moment in the opener came on Newberry's possession that followed Tusculum's first points of the day. The Wolves had been clinging to a 7-0 fourth quarter lead and the Tusculum TD threatened to swing momentum. Newberry responded with a five play, 75 yard scoring drive to re-take control and put the pressure back on Tusculum. The Wolves then locked up the win with a turnover on downs and another quick scoring drive. It wasn't totally pretty, but a great result. The defense looked very good, holding Tusculum to just 268 yards of total offense and six points. The Wolves front seven was especially strong, limiting the Pioneers to 98 rushing yards, and tallying five sacks of former Harlon Hill candidate QB Rogan Wells. Offensively, the Wolves went with Dre Harris at quarterback. The redshirt junior has starting experience and appears to be the clear starter for the Wolves going forward.
Tusculum underwhelmed offensively in their opener, but it wasn't shocking. It was the first outing with a new offensive coordinator and Rogan Wells might be one of the best players in the country, but he's only been part of the program for a little over a month. It doesn't all come together over night. Some struggles are to be expected. That said, they need to learn fast and make some big gains before this spring season is over. The defense played up to its usual standard and showed that it is a good enough unit to help this team be a contender. But things have to come together offensively for them to win some games.
Growing pains would be the theme of the week for Erskine. Flying high a week after earning a tremendous victory for their new program, the Fleet stumbled badly at NAIA Edward Waters. A 20-0 lead late in the second half devolved into a 21-20 defeat by game's end. The offense started decently but fell apart in the second half, tallying six consecutive three-and-out drives. It was disappointing to say the least, but wins have to be earned and as a program they have to go through this kind of painful experience. It may be cliché, but this did have the feel of a loss that can ultimately make a team better and right now, learning and improving is the most important thing for the first-year program.
This week's schedule
Idle: Limestone, Catawba
Friday, March 12
Lenoir-Rhyne (0-0) at Newberry (1-0) 5:00
Two-time defending SAC champs Lenoir-Rhyne make their first appearance on the field since a national quarterfinal loss to West Florida in 2019. This will also be the Bears' first game under head coach Mike Jacobs who was hired to succeed Drew Chronic in December, 2019. LR has not lost a SAC game since the 2017 finale, but continuing their streak will be very difficult. After the extended layoff, it is a definite advantage for Newberry to have played last week. You cannot fully replicate game experience in practice and Newberry has now had the opportunity to re-experience the flow of a game. Adding to the challenge for LR is the reality that it is a different team than the one we last saw in the NCAA playoffs. Due to graduations and a handful of transfers, there are a lot of freshmen in the two-deep. As a final twist, while not publicly confirmed, I have heard that there may be some crucial players unavailable due to COVID protocols. The team that wins will have a lot to feel good about because it is going to be a tough game for both.
Tusculum (0-1) at Mars Hill (0-0) 7:00
The old saying in football is that you learn the most about your team between the first and second games. We'll see what Tusculum learned after last week's disappointing offensive showing. I think they'll be better, but how much better remains to be seen. The intricacies of the passing game will come together in time, but the first thing is to work on their protection schemes. The athletic and normally elusive Rogan Wells was sacked five times last week. They can't let that happen again and if they can sure up the protection, they'll have a better chance of getting Torry Ponder and Ajay Belanger involved, which they were not able to do last week. This will be our first chance to see Mars Hill. They'll have new faces in key places, but the offense should look much the same and will have experienced passer Jimmy Urzua to rely on. It will be a challenge to establish their game plan against a Tusculum defense that now has a game's worth of experience and looked pretty good in the process.
Saturday
Wingate (0-0) at Barton (0-1)
Barton fared well in their debut against fellow start-up Erskine but this week will be a much more revealing test of where they're at. Wingate has been one of the winningest teams in the region over the past four years and they have a lot of experience on their roster. A win for Barton would be an unlikely upset but in the grand scheme, also not that important. They need to learn and get experience for their players. This is not an exhibition - they will play and coach to win - but this game is a chance to find out how they measure up against a championship caliber program. That will be the most important take away. For Wingate, the priorties will be establishing the depth chart at receiver and running back. They are relatively inexperienced at both positions and it has been reported that standout running back Nijere Peoples will not be playing the spring schedule.
Carson-Newman (0-0) at UVA Wise (0-0) 12:00
Carson-Newman's trip to Virginia on Saturday will be the head coaching debut for Mike Clowney, who was named successor to the retiring Mike Turner in January, 2020. While this will be game number one for him as head coach, he is a life-long Eagle as an All American linebacker and long-time assistant coach in Mossy Creek. Many key players graduated following the successful 2019 season, so there will be a lot of new names in the starting lineup. The veer offense relies on precision so it will be interesting to see how crisp they look after such after the long offseason. UVA Wise coach Dane Damron expects to compete for wins, but said pretty candidly in a recent interview that what he wants out of this spring is to see his team compete as hard as they can and get ready for the full fall season.
Shorter (0-1) at Erskine (1-1) 4:00
This will be Erskine's best barometer game to date. Shorter is not a new program, but the move from the NAIA to Division II nearly a decade ago has been rough. Wins have been few and far between and they have not fared well against the heavy weights in the Gulf South Conference. Granted, the GSC is as tough as it gets in Division II, but you have to go all the way back to October 3, 2015 to find their most recent win against a conference opponent. That is also the last season that Shorter won more than one game. I'm not sure if that makes this a winnable game or not but the Fleet should be able to compete and a win would not be shocking. This will also be Erskine's home debut.
Questions, suggestions, comments, complaints? Email me at [email protected] and follow me on Twitter @D2Chuck.