Saint Augustine's Announces Howard Feggins as Coach
March 24th, 2023 1:00pm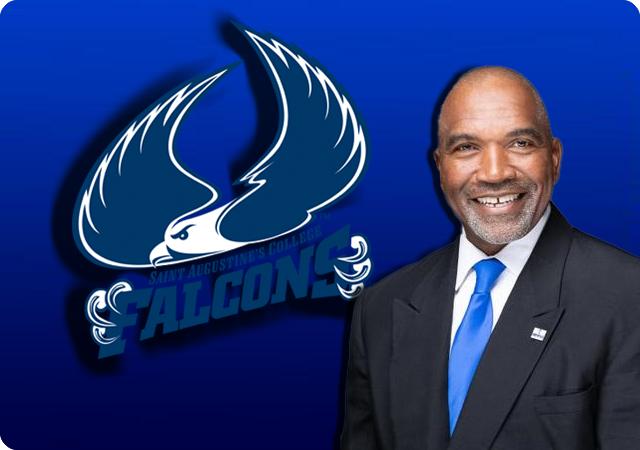 Saint Augustine's University (SAU) landed another former professional athlete familiar with the Triangle as their next football coach.
The SAU Department of Athletics announced Howard A. Feggins as the leader of the Falcons during a special press conference on Thursday, March 23, 2023. Feggins has four decades of football experience as a coach, player, and athletic consultant.
"I am excited to welcome Coach Feggins to SAU," said SAU President Dr. Christine Johnson McPhail. "His experience, leadership, mentorship skills, and football philosophy align well with our university's mission."
A former defensive back at the University of North Carolina and in the NFL with the New York Giants and New England Patriots, Feggins spent last season as the offensive coordinator at Fayetteville State University. With Feggins as offensive coordinator, the Broncos went undefeated in the Central Intercollegiate Athletic Association (CIAA) Southern Division. In addition, they ranked second in total offense en route to their 2022 CIAA football championship. As a result, Feggins was also named the offensive coordinator for the 2023 HBCU Legacy Bowl in New Orleans, LA.
"After a national search for a person who embodied a reimagined university with the history of winning championships, Coach Howard Feggins surfaced as the choice," said SAU Dean of Collegiate Athletics and Exercise Science Dr. Lin Dawson, who also serves as Acting Athletic Director. "The interview committee was diligent in the search for Transformational Leader, and we have found one."