Shann Schillinger named Marauders coach
March 27th, 2023 2:00pm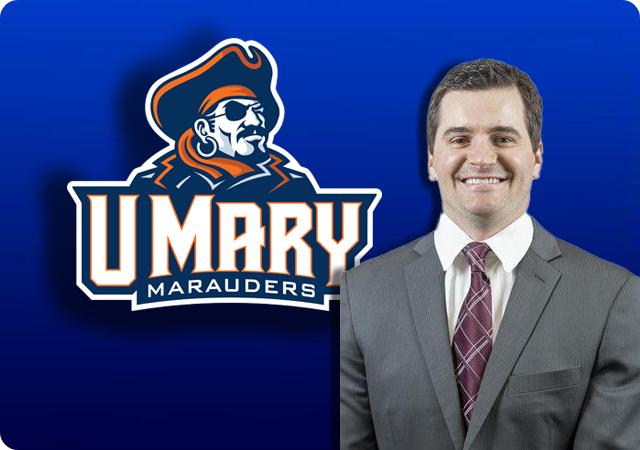 The University of Mary introduced former NFL player and Baker, MT, native Shann Schillinger as its new head coach at a press conference, Monday, March 27. The Schillinger name is synonymous with football in the Big Sky state and legendary among fans, sports reporters, and coaches. Schillinger, a former star at the University of Montana, coached in both the NCAA Division I Big Ten and Big Sky conferences. And just last year, his home state inducted him into the Montana Football Hall of Fame.

Schillinger begins his duties immediately, and becomes only the eighth University of Mary head football coach to don the Marauders orange and blue since the program kicked off in 1988.

"I am extremely honored to be the next head coach of the University of Mary Marauders and humbled by the trust bestowed upon me to take on this tremedous responsibility," said Schillinger. "I've always admired and respected this university from afar and now by the grace of God, I am blessed to help impact for the better — along with our football coaches — the lives of young men as part of our athletics-wide efforts to instill 'Greatness through Virtue.' It's safe to say, I was born with football in my blood, a competitive spirit that is second to none, and an exhaustive desire to win. I promise you, we will build winners with strong moral character."