SIAC East Showdown in Albany, GA
October 12th, 2022 11:00pm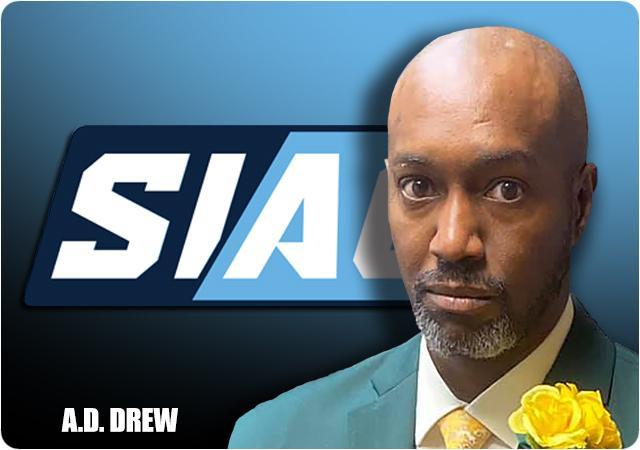 Control of the SIAC East will be on the line this Saturday as the #23 Benedict College Tigers (6-0, 3-0) travel to Albany, GA to take on the defending SIAC Champions #14 Albany State Golden Rams (5-1, 3-0) this Saturday at 2pm EDT. For Albany State, important match-up will serve as their homecoming. Earlier this season, Benedict defeated Fort Valley State on FVSU's homecoming, 45-13. With only three conference games remaining after this Saturday's contest, the winner will essentially be two games ahead with three games remaining. The winner will be one game ahead in the loss column and own the all-important tiebreaker, should the two teams be tied atop the SIAC East at the end of the season.
More important than the SIAC East race, the winner will have a distinct advantage as Super Region II standings will be released soon. A Benedict victory will mean that the Tigers will have defeated the remaining top SIAC teams in the standings this season: Albany State, Fort Valley State, and Savannah State. An Albany State victory does not make the SIAC picture clear quite yet. An Albany State win but a future loss to Fort Valley State in the upcoming Fountain City Classic could force a three-way tie atop the East Division (let the math nerds figure out the tiebreaker scenarios).
Albany State has won eight of the last nine games against Benedict. Last season ASU secured the victory by a score of 28-6. In that game, Albany State held Benedict to 161 total yards of offense. The oddest battle occurred in 2019 with the Golden Rams defeating the Tigers by a score of 7-2. In that game, ASU scored on an 80-yard TD run in the first quarter, and BC collected a safety in the second quarter. The two teams combined for just over 300 yards of offense in the game, with Albany State gaining 207 yards (196 rushing) and Benedict accumulating only 109 yards (106 rushing). Benedict's only victory in the past nine years occurred in 2017, in Albany, where they defeated the Golden Rams 17-12.
When comparing these two teams, both tend to rank in the top third in the conference in most statistical categories. Most experts expect that the game will be a defensive battle that will be determined on a key turnover. Both teams like to rush the ball and have top quarterbacks when it comes to passing efficiency. Field position will also be key, with both squads featuring a top punter in the conference.
#23 Benedict at #14 Albany State HOMECOMING
ASU Coliseum; Albany GA
2pm ET
Albany State Offense vs. Benedict Defense
The Golden Rams rank in the middle of the conference in points scored at 19.2 ppg, while Benedict allows 8.3 ppg. The Tigers have given up a touchdown or less in three of their six games and have not allowed more than 14 points to an opponent this season. The Golden Rams lowest offensive output was a loss against FCS Florida A&M (13 points) and have scored 35 or more points in three of their five victories. The top total offense in the SIAC at 390.3 ypg takes on the top total defense at 211.2 ypg. ASU leads the conference in rushing yards per game at 201.8 ypg while BC gives up 138.3 ypg (5th). RB Kam Ward (69.5 ypg) and RB Marcuis Fulks (69.3 ypg) rank third and fourth in rushing.
Benedict's top rated pass defense (72.8 ypg) will look to shut down Albany State's fourth best pass offense (188.5 ypg). ASU has given up only three sacks on the season (leads SIAC) while BC has sacked the quarterback 17 times this year (2nd SIAC). Benedict is tops in the conference in opponent's 1st downs (12.0) and second in opponents 3rd down conversions (26.2%) while Albany State is sixth first downs (18.7) and second in 3rd down conversions (42.2%). The Golden Rams are third in red zone efficiency at 80.0% (20-25, (19 TD, 1 FG) versus the Benedict defense is fourth in red zone defense (6-8, 5TD, 1 FG).
Key names to look for on the Golden Rams offense are QB Dionte Bonneau, who ranks fifth in passing yards (179.7 ypg), ninth in passing efficiency (141.4) and fifth in total offense (202.0 ypg) along with WR Joe Shorter, who sits tenth in all-purpose yards at 84.2 ypg. The Tigers tackles leaders are DL John Hannibal and LB Brandon Lane with 5.2 tackles per game along with DB Olajuwone Smith with 4.3 tackles per game. DL Loobert Denelus leads Benedict in sacks (8 total) and tackles for loss at 1.92 per game. Denelus has forced and recovered three fumbles this season.
Benedict Offense vs. Albany State Defense
Benedict has the top scoring offense in the SIAC at 32.5 ppg, scoring 40 or more points in three games this season. Albany State has the second-best scoring defense in the conference at 6.2 ppg, giving up one touchdown or less in three games this season. The SIAC's second best defense (275.7 ypg) will try to stop the SIAC's fourth best offense (354.5 ypg). The BC rushing offense (167.5 ypg) and ASU rushing defense (136.3) are fourth in each category. RB Zaire Scotland is the conference's fifth best rusher at 67.0 ypg.
Benedict's passing offense yields 187.0 ypg while the SIAC's second best pass defense, Albany State, only gives up 139.3 ypg. BC has a pass efficiency of 141.8 (3rd) versus ASU's pass defense efficiency of 96.3 (2nd). The Golden Rams have sacked the quarterback 15 times this season while the Tigers have given up 11. The Benedict offense is good for 19.2 first downs and has converted 39.5% of 3rd downs. Albany State gives up 15.2 first downs and opponents have only converted 24.4% of 3rd downs (1st SIAC). In the red zone, Benedict is 20-29 (19 TD, 1 FG) on the season and Albany State's opponents are 8-13 (4 TD, 4 FG).
Notable names to watch on Benedict include QB Eric Phoenix, who throws for 122.7 ypg, passes at a 141.4 efficiency rate, and creates 137.5 all-purpose yards per game. QB John Lampley will see some snaps as a change of pace. Albany State's defense is led by DL Stephan Pierre, who is fifth in tackles in the SIAC at 8.3 per game and DB Brandarius Raul with 5.0 per game. DL Josh Hill has 5 tackles for loss this season. DB Jaree Turner has three interceptions on the season, and two of those he has returned for a touchdown. Turner also leads the conference in pass-breakups with seven. Malachi Brown and Olajuwone Smith have two interceptions each.
Special Teams
P Jared Eubanks of Benedict enters the game as the SIAC Special Teams player of the week, after his eight-punt performance against Miles. Five of his punts were downed inside the 20 yard line, two additional were for 50 or more yards, and the other punt was fair caught. P Gilbert Brown of Albany State sits just behind Eubanks in average yards per punt (38.6). Joe Shorter is an electric KR/PR for Albany State. The Tigers Kendall Norman returned a punt 77 yards for a touchdown last week against Miles. Golden Rams K Eli Mashburn has only hit one of his four field goal attempts this season and is 14 of 18 on PATs. The Benedict kickers, John Diaz and Reginald Davis Rogers, have only hit two of six field goals and are a combined 21 of 27 on PATs.