SIAC First Round Playoff Preview
November 18th, 2021 8:00am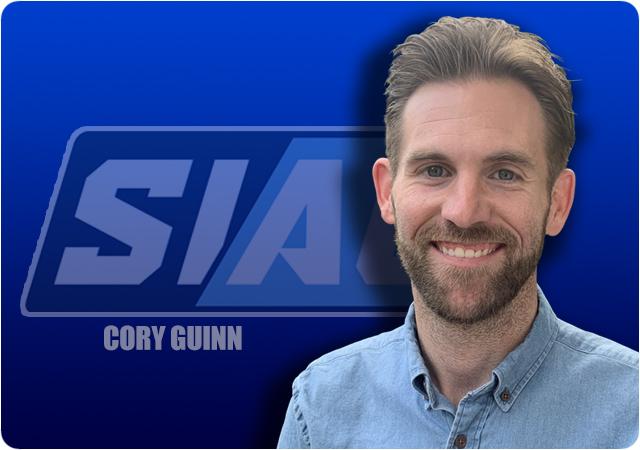 2021 Super Region 2 First Round
Saturday, November 20
No. 2 seed Albany State vs No. 3 seed West Georgia 1:00 p.m. | Radio | Stats | Video
Albany State University Golden Rams
The Golden Rams are currently riding a seven-game win streak and are 10-1 overall with a perfect 6-0 record in SIAC play, relying on a stingy defense that has held opponents to just over 12 points per game.
Albany State boasts its usual stout running game, led by sophomore running back Marcuis Fulks (Powder Springs, GA) who has totaled 713 yards and 11 touchdowns on the ground. Freshman back Kam Ward (Oscilla, GA) provides a complimentary punch on the ground with 632 yards and three scores of his own, while redshirt-sophomore quarterback Dionte Bonneau (Atlanta, GA) paces the offense with 20 touchdown passes, including six scores to junior receiver Joe Shorter (Vicksburg, MS).
ASU's defense is among the best in the nation in terms of scoring defense (12.44) and yards allowed (254.7). The Golden Rams have 23 sacks this season, led by sophomore linebacker Malik Barnes' (Newton, GA) 5.5 backfield stops. Redshirt-junior defensive back Malachi Brown (Jonesboro, GA) has three interceptions on the season and heads up a secondary that has allowed just 154.6 passing yards per game.
University of West Georgia Wolves
West Georgia is one of three teams from the Gulf South Conference in the Super Region 2 bracket after finishing the regular season 8-2 overall and 5-2 in League play. The Wolve's most impressive win of the season was a 30-26 road victory over defending National Champions University of West Florida in the middle of October.
The Wolves are almost unstoppable offensively, averaging over 37 points and 325.5 passing yards per game behind junior Harrison Frost (Kennesaw, GA) who has thrown for 3,027 yards and 21 touchdowns. Running back Jace Jordan (Mt. Zion, GA) has scored eight times on the ground, while senior receiver Mechane Slade (Roswell, GA) is Frost's favorite target hauling in 65 passes for 804 yards and seven touchdowns.
UWG's defense is one that thrives on opportunity, forcing 19 total turnovers as eight different players have recorded an interception. The Wolves step up when it matters the most, holding opponents to a 33.8% conversion rate on third down attempts.
History
Saturday marks the fifth all-time meeting between the two schools from the Peach State but the first time Albany State and West Georgia will meet in the postseason. UWG holds a 3-1 advantage in the series, however, ASU won the most recent matchup on Sept. 21, 2019 by a 26-14 score on the road.
My pick
Albany State is rolling but hasn't faced an offense quite like that of West Georgia. Look for the Golden Rams to establish themselves on the ground, control time of possession and limit possessions for the Wolves in order to advance to the Second Round and play No. 1 seed Valdosta State University.