SIAC Preview - Week Three
September 15th, 2022 11:00pm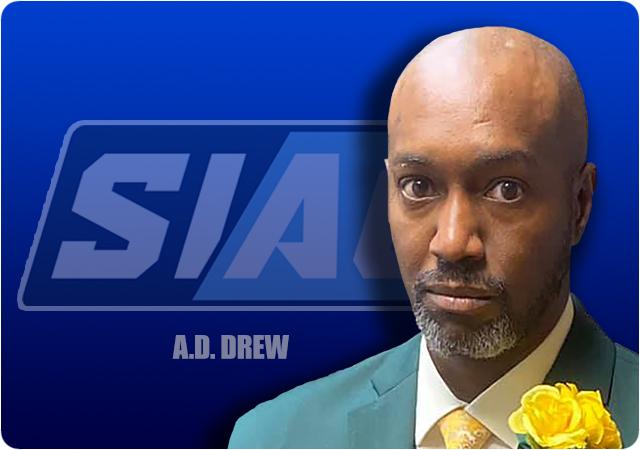 SIAC Preview - Week Three
After a primetime game on ESPN+ this past Thursday, that saw Benedict (3-0, 1-0 SIAC) defeat Savannah State (1-2, 1-1 SIAC), the remainder of the SIAC will hit the gridiron on Saturday. The SIAC and GSC will cross-over once again, as there are three match-ups between these two conferences: Albany State at Shorter, Tuskegee at West Alabama, and Valdosta State at Miles. Central State will travel to take on Bluefield State University, an HBCU who competes as a DII independent and who is also in their second year of football after over fourty years of not playing. Morehouse will travel to the Big Apple to play a winless Howard University, an FCS-HBCU. Kentucky State will put one of the nation's top rushing offenses to test against an FCS defense in Dayton. There will be two conference games this week: Allen at Fort Valley, and Clark-Atlanta at Lane. Edward Waters gets a much needed week off, after dropping three contests this year, each by less than a touchdown.
(All Times Eastern)
Central State at Bluefield State
Bluefield, WV; Mitchell Stadium
12pm
Central State (1-1, 0-0 SIAC) travels east to Bluefield State (1-1, Independent) in their final non-conference game of the season. Defensively, the Marauders have recovered four fumbles on the season (7th in nation) and have held opponents to only a 50% (3 of 6) conversion rate in the red zone (12th in nation). QB Brandon Kyles is 25th nationally with 505 passing yards and 21st in completions per game (22). WR Twon Hines ranks 19th in both receiving yards per game (124) and receptions per game (8.0) while being 6th in the nation with 164.5 all-purpose yards per game. On Defense, LB Jalil Lenore sit 6th in the country with an average of 12.5 tackles per game. On special teams, P Hamady Diallo's 42.9 yards per punt average is 13th in DII.
Bluefield State Big Blue has scored two touchdowns in seven trips to the red zone, have a 38.24% third down conversion rate, and are averaging 325 yards of offense per game, while giving up 531.5 per game.
Albany State at Shorter
Rome, GA; Ben Brady Field
12pm
For Albany State (1-1, 0-0 SIAC), defense is the name of the game. The Golden Rams are 25th nationally in turnover margin (1.0 per game) , 6th in tackles for loss at 2.5 per game and opponents have only converted 26.1% of thid downs. Lack of penalties for ASU has contributed to their winning ways, as the only average four penalties per game (17th nationally) for 28.5 yards per game (13th nationally). On special teams, the Golden Rams rack up 20 yards per punt return. P Gilbert Brown has punted for a 43.1 per yard average. Marcus Fulks is tied for 19th in touchdowns with 3.
Shorter (2-0, 0-0 GSC) defeated Brevard (45-6) and Catawba (34-21) to open the season. Shorter is rushing for 262.5 yards per game, converting 53.85% of their third down, has scored seven red zone touchdowns, and possess the ball for 35:03.
Kentucky State at Dayton
Dayton, OH; Welcome Stadium
1pm
Kentucky State (0-2, 0-0 SIAC) comes into this match-up against the Dayton Flyers (1-1, 0-0 A10) of the FBS with the #17 rushing offense in FBS (235 ypg). That running game has contributed to the Thorobreds being #4 in time of possession at 39 minutes-per-game. KSU's quarterbacks have completed 80% of their passes and their offense has converted 50% of their third downs. Dayton defeated Robert Morris in week one (22-20) and lost to Youngstown State in week two (49-16). The Flyers are averaging 253 yards of total offense while yielding 402 yards defensively.
Allen at Fort Valley
Fort Valley, GA; Wildcat Stadium
2pm
This is the conference opener for both teams. Fort Valley (2-0, 0-0 SIAC) has been led by their defense this season. The Wildcats are tied for the 16th best third down conversion percentage in DII (25%), only allow 189.5 yards per game (10th), and are 5th in points per game (6 points). Emmanuel Wilson is 5th in DII with 345 rushing yards.
Allen's (0-1, 0-0 SIAC) previous game was declared a no contest against Johnson C. Smith. In the game, Allen was leading at halftime, when the game was called at halftime, the Yellow Jackets had accumulated over 200 yards rushing.
Clark-Atlanta at Lane
Jackson, TN; Lane Field
3pm
Clark-Atlanta (1-1, 1-0 SIAC) has one conference game on the books, defeated Edward Waters in dramatic fashion. CAU rushed the ball well versus Erskine but were not able to finish drives and came up short on the scoreboard.
Lane (0-2, 0-0 SIAC) turned the ball over eight times in a 14-0 loss to Benedict at home last week. The Dragons lead DII in tackles-for-loss per game with 13, and individually, Andrew Farmer is second nationally with 4.2 per game. Nijul Canade is tied for the national lead, individually, with two forced fumbles.
Morehouse vs. Howard (HBCU NYC Football Classic)
East Rutherford, NJ; Met Life Stadium
3pm
Two of the top HBCU academic institutions, in the nation, battle on the gridiron, in a game that will see someone get their first victory of the season. Morehouse (0-2, 0-0 SIAC) has lost to two Gulf South Conference teams this season. The Maroon Tigers are only averaging 184.5 yards on offense and have not scored a red zone touchdown (0-for-2) this season. Daylon Land is tied for 13th in DII with 7.0 solo tackles per game and 25th in total tackles per game (10.0).
Howard (0-3, 0-0 MEAC) has accumulated 373 yards of total offense, scored six red zone touchdowns and average a 33:29 time-of-possession.
Tuskegee at West Alabama
Livingstone, AL; Tiger Stadium
4pm
Despite an 0-2 (0-0 SIAC) record, Tuskegee's pass defense has been a bright spot. The Golden Tigers only allowed 51 yards versus Fort Valley State and 163 yards against FCS Hampton, to rank 13th in the nation in passing yards allowed (107-yard average). Unfortunately, their run defense has not performed, giving up 328 and 239, respectively.
West Alabama (2-0, 0-0 GSC) has defeated SIAC opponents Morehouse (24-16) and Miles (31-0) this season. UWA averages 131 rushing and 315 yards passing per game.
Valdosta State at Miles
Fairfield, AL; Sloan Alumni Stadium
7pm
Miles (0-2, 0-0 SIAC) leads the nation in fumble recoveries (seven) and is 4th in turnover margin (3.5). Jaylin Peterson is one of the top kick/punt returners in DII, ranking 11th in combined kick return yards (187 ypg) and 12th in kickoff return yards (31.2 ypg).
Miles will be taking on a Valdosta State (1-1, 0-0 GSC) team that lost to Virginia Union of the CIAA, at home, last week. The Blazers will hit the road to take on another HBCU.
Edward Waters: BYE