SIAC Thursday Night Special
September 14th, 2022 5:00pm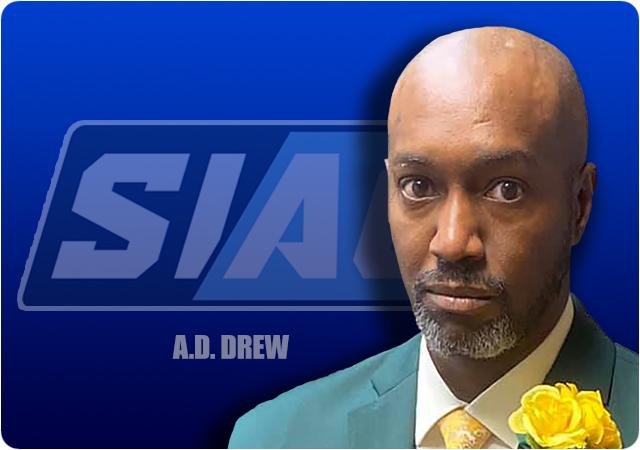 Savannah State Travels to Benedict for Thursday Night Game on ESPNU
The Savannah State Tigers (1-1, 1-0 SIAC) travel North on I-95 to Columbia, SC to take on the Benedict Tigers (2-0, 0-0 SIAC), Thursday, on ESPNU. The game broadcast will begin at 7:30pm. Benedict will be opening SIAC conference play. Last week, Benedict defeated an SIAC opponent, Lane, on the road, in a non-conference match-up, 14-0. The game was marred by multiple turnovers by both teams, with Lane committing eight and Benedict contributing three. Benedict relied heavily on its defense for the victory, giving up less than 100-yards of total offense to the Dragons. Savannah State, also on the road, defeated Edward Waters, in an SIAC game that counted on the schedule, 31-28. The Savannah State versus Edward Waters match was also full of turnovers, three by SSU and two by EWU. Savannah State never trailed in the contest, and forced a critical fumble, with Edward Waters driving and less than two minute remaining in the ballgame, to seal the victory.
Last season, Savannah State defeated Benedict in Savannah, 41-34. These teams have not played in Columbia since 1962. Since Savannah State has rejoined the SIAC, they are 2-0 versus Benedict. SSU won 21-14 in the 2019 meeting in Augusta, GA. Benedict is 6-3 in the nine games that these two teams have met. The first game was played in 1958, with Benedict winning 24-12.
Savannah State at Benedict
Thursday, September 15, 7:30pm
Columbia, SC, Charlie W. Johnson Stadium
Game Video: ESPNU
Band Halftime: ESPN3
Outlook: Savannah State
Through two games, Savannah State in tied for 16th in NCAA DII in 3rd down conversion percentage (11/22, .500), and have converted their only fourth down attempt this season. On special teams, SSU is allowing only 10.8 yards per kick return (10th in nation). Defensively, Savannah State is tied for 11th with a .500 (3/6) red zone conversions, having allowed two rushing touchdowns and a field goal. WR Brent Carr is tied for 19th nationally with two receiving touchdowns.
Savannah State ranks 7th in the SIAC in total offense and 6th in total defense. Opponents have converted 34.8% of their third downs against the SSU defense. Savannah State has an average of 32:27 time-of-possession and has committed an average of eight penalties for 48.5 yards-per-game. Through two games, SSU has averaged 17.5 first downs per game. The quarterbacks for Savannah State have a passing efficiency of 122.1. Individually, QB Jamauri Hartage has a passing efficiency 137.2. WR Brent Carr is 7th in the conference with 54 receiving yards per game. Tavare Brewton leads the team with 5.5 tackles-per-game. Savannah State averages 197.5 ypg rushing, while giving up 171.5 ypg. SSU gives up 174 ypg in the air, but only pass for 97.5 ypg. Savannah State's offensive passing efficiency is 122.1 and defensive is 123.8.
Outlook: Benedict
When looking at the national statistics, Benedict is ranked in the top 25 in multiple categories. On special teams, Benedict has blocked two kicks (tied 5th) and two punts (tied 1st) in their two games. Defensively, BC is 6th in first downs allowed (18 total), 2nd in fumbles recovered (six), 5th in passing yards allowed (80 per game), 1st in red zone defense (zero points allowed), 10th in scoring defense (7.0 ppg), 11th in tackles-for loss (10 per game), 6th in total defense (167.5 ypg) and 11th in turnover margin per game (2.0). On offense, BC is 21st in time-of-possession (31:24). QB Eric Phoenix is 7th in the nation with a .719 completion percentage. Ja'Ron Kilpatrick and Loobert Denelus are tied for 1st in the nation with two forced fumbles.
Benedict has the top scoring offense in the SIAC at 33 ppg, while on defense, they give up 7 ppg (4th). BC ranks second in the conference in total offense and defense, with 385.5 and 170.5, respectively. Benedict gains an average of 147.5 ypg on the ground and allow 100.5 ypg. Benedict offense has passed for 238 ypg and the defense has allowed only 70 yards per game (1st in SIAC). BC has an offensive passing efficiency of 138.5 and defensive efficiency of 67.6. The special team highlight is a 36.7 yard kick return average. The Savannah State defense has accumulated six sacks.
Benedict features a dual quarterback system that has seen Eric Phoenix pass for 253 yards, two touchdowns, and zero interceptions, along with John Lampley adding 217 yards, one touchdown, and zero interceptions. Phoenix and Lampley are 7th and 8th in the SIAC in total offense at 127.5 yards and 123 yards per game. WR Reginald Harden is third in the conference with 106 receiving yards per game. John Hannibal and Brendon Lane lead the team in tackles at six per game. Jayd Broughton is tied for the conference lead with two sacks and Aaron Miller sits fourth with 1.5 sacks on the season.