SIAC to Have New Commissioner
August 23rd, 2022 10:00pm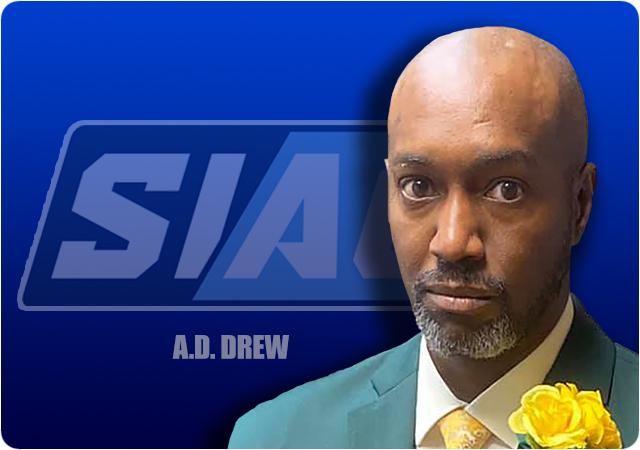 The Council of Presidents of the Southern Intercollegiate Athletic Conference announced that Dr. Anthony Holloman will become the 11th Commissioner, effective September 1, 2022. Holloman will succeed Gregory More, who is leaving the conference after 13 years of service.
Since 2018, Holloman has served in the dual role of the Vice-President for University Advancement and Vice-President of Athletics for conference member, Fort Valley State University. Holloman is the current Chair of the Athletic Director's Council for the SIAC. Holloman, previously, held the position of the Director of Athletics at fellow SIAC member Tuskegee University. He has held senior leadership positions at Jackson State University, Stillman College, South Carolina State University, Tennessee State, University North Carolina A&T State University, Johnson C. Smith University, and Wiley College.
Holloman is a graduate of Johnson C. Smith University, where he earned All-CIAA and Black College All-American honors as a defensive back, punt returner, and punter. He holds a master's degree in sports administration and a doctoral degree in Leadership in Higher Education.
Holloman is known throughout the HBCU community for his fund-raising efforts. He has raised more than $125 million to support student scholarships, faculty development, and programmatic activities at institutions of higher learning. While at Tuskegee, Holloman helped reset the division's strategic direction and streamlined operations.
Holloman will be replacing Gregory Moore, the longest serving commissioner in SIAC history. During Moore's leadership, the SIAC has increased league revenue 450% and improved SIAC partnership revenue by 800%. Member institutions in 2021 received nearly $1 million in league distribution. Moore saw the league increase by five members. Moore negotiated an ESPN media rights agreement, a rarity for NCAA Division II institutions. Moore also oversaw the addition of Men's Volleyball as a conference sport.