SIAC Week 10 Preview & Predictions
November 4th, 2021 7:00am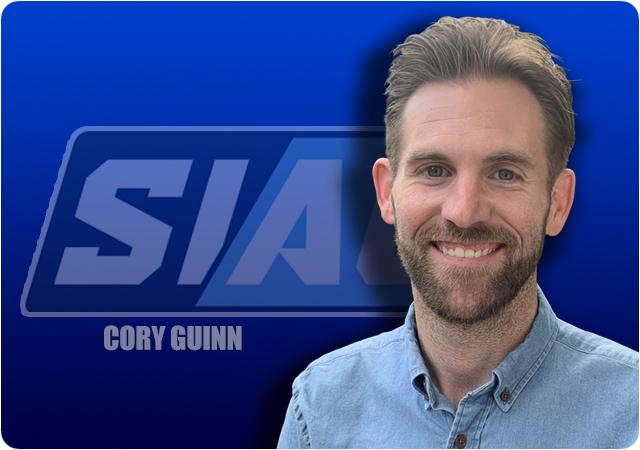 Week 10 will mark the end of the regular season for many of the SIAC schools with only a handful of teams in contention to compete for a League title in a couple of weeks. Albany State locked up its spot in the title game with last week's win over Morehouse to claim the East Division, while Miles and Lane are vying for the West Division crown in two must win games this Saturday.
Week Ten Schedule
Saturday, November 6
***Central State (1-8, 0-5 SIAC) at Kentucky State (5-4, 3-2 SIAC) 1:00 p.m. | ESPN+
Kentucky State's potent ground game continues to roll, racking up 371 yards and five touchdowns last week led once again by senior Brett Sylve (Hammond, LA) with 150 rushing yards and two scores. Fellow senior running back Otis Odom (Atlanta, GA) turned in his best performance of the season with 132 yards and two touchdowns of his own on the ground as the Thorobreds remain ranked among the national leaders with 330.2 rushing yards per game.
Central State's defense faces a tough task on the ground, but will look to build momentum after holding the SIAC's highest scoring offense to just 16 points last week despite the loss. CSU has given up more than 200 yards per game to opposing run games this year and must rely heavily on the talents of SIAC Defensive Player of the Week in senior defensive lineman Jamal Holloway (Camden, N.J.) who has 18 tackles for loss if they hope to contain the Thorobred offense. Last week, Holloway recorded 15 tackles, three tackles for loss, a sack, a forced fumble and a blocked kick against Lane.
My pick: Kentucky State
***Morehouse (3-6, 3-2 SIAC) at Clark Atlanta (2-7, 0-5 SIAC) 2:00 p.m. | ESPN+
Morehouse's hopes of a division title were dashed last week so the Maroon Tigers will be looking to close out the season on a high note against CAU. MC saw its three-game win streak come to an end in a narrow four-point home loss to Albany State, while the Panthers have lost three in a row overall and five consecutive conference games.
The Maroon Tiger defense, which has given up an average of just 9.25 points per game over the last four, should have its way with Clark Atlanta which has struggled offensively all season, scoring 20 or more points on just three occasions.
My pick: Morehouse
***Tuskegee (3-6, 2-3SIAC) at Miles (5-4, 3-2 SIAC) 2:00 p.m. | ESPN+ | Stats
Miles, the winners of three straight, can lock up the East Division crown with a win this week against Tuskegee at home. The Golden Bear defense held Edward Waters to under 300 yards of total offense last week behind the heroics of SIAC Defensive Player of the Week N'Ktavious Floyd (Phenix City, AL) who had 10 total tackles, including two tackles for loss and a sack.
Tuskegee is looking to rebound from back-to-back losses as the defense has surrendered 63 points and 858 yards of offense over the last two games. If the Golden Tigers can control the clock on the legs of senior Ivonte Patterson (Atlanta, GA) then Tuskegee will have a shot at an upset.
My pick: Miles
***Fort Valley State (5-4, 3-2 SIAC) at No. 22 Albany State (8-1, 2-0 SIAC) 2:00 p.m. | ESPN+ | Radio
The Golden Rams rose to No. 22 in the national poll as well as a No. 3 ranking in Super Region II after surviving an upset bid last week behind a defense that is holding opponents to just 254.7 yards per game. Fort Valley State will look to its ground game if it hopes to end the season on a high note as the Wildcats average just 211.1 passing yards per game and have thrown 12 interceptions on the season.
ASU will lean on junior linebacker Stephan Pierre (Tallahassee, FL) to keep the FVSU offense at bay as the captain leads the team with 52 total tackles and three forced fumble. Look for sophomore running back Marcuis Fulks (Powder Springs, GA) to carry the load on the ground as he leads all players with nine touchdowns on the year.
My pick: Albany State
***Lane (6-3, 3-2 SIAC) at Benedict (4-5, 1-4 SIAC) 3:00 p.m. | Stats | Video
The Benedict offense turned things around last week behind the play of SIAC Offensive Player of the Week Eric Phoenix (Savannah, GA) who completed 27-of-34 pass attempts for 280 yards and three touchdowns through the air. Additionally, senior kicker Rigoberto Tinoco (Lyons, GA) was honored as the SIAC Special Team Player of the Week after going a perfect 3-for-3 on extra point attempts and kicking the game-winning field goal from 17-yards out.
Despite the turnaround, Benedict will have its hands full with a Lane offense that leads the SIAC in points per game (30.7) and ranks third in total offense (389.1), but ranks near the bottom of the League in scoring defense (25.9 opponent points per game). Dragon quarterback Michael Huntley (Montgomery, AL) has been electrice all year, totaling 1,616 yards of offense with 16 total touchdowns.
My pick: Lane
Edward Waters (3-6) at Savannah State (7-2, 5-1 SIAC) 5:00 p.m. | Stats | Video
Savannah State and Edward Waters may provide for one of the more exciting games of the season as the two sides combine to average over 51 points per game. SSU quarterback D'Vonn Gibbons and running back D'Angelo Durham lead a ground game that has scored 25 touchdowns on the ground in just nine games.
The difference will be on the defensive side of the ball where the Tigers are holding opponents to just 265.7 yards per game and forcing 24 total turnovers.
My pick: Savannah State