SIAC Championship Preview & Prediction
November 11th, 2021 9:00am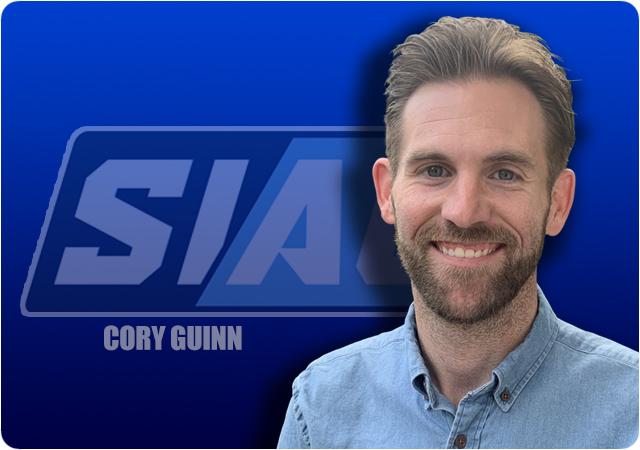 2021 SIAC Championship Preview
Saturday, November 6
No. 17/18 Albany State at Miles 2:00 p.m. | ESPN+ | SIAC Championship Central
Team Previews
Miles' 52-23 over Tuskegee last week locked up the Western Division title and ensured the Golden Bears a chance to defend their SIAC Championship Crown. Miles, winners of the 2018 and 2019 SIAC Championships, will be looking for a three-peat on the heels of a four-game winning streak to close the regular season. Despite losing four of their first six games to start the year, the Golden Bears have turned things around in the second half averaging 32.5 points per game over the last four contests and holding opponents to just 287 yards per game over the same stretch.
Redshirt-junior quarterback Claude Newell III (Birmingham, AL) heads an efficient offense that has turned the ball over just 13 times this season. The veteran signal caller has 10 touchdown passes compared to just two interceptions, while fellow redshirt-junior Donte Edwards (Mobile, AL) leads the run game with 976 yards and eight touchdowns on the ground.
The Golden Bear defense will need the pass rushing duo of grad student Jaylun Thomas (Sylacauga, AL) and senior N'Katavious Floyd (Phenix City, AL) to show up as it has all year to slow down the ASU run game. The tandem has combined for 15.5 tackles for loss and six sacks this season for a defense that has given up an average of just 129.6 passing yards per game.
The Golden Rams concluded the regular season on a six-game win streak to finish 9-1 overall and a perfect 6-0 in SIAC play, relying on a stingy defense that held opponents to just over 12 points per game.
Albany State boasts its usual stout running game, led by sophomore running back Marcuis Fulks (Powder Springs, GA) who totaled 638 yards and 10 touchdowns on the ground. Freshman back Kam Ward (Oscilla, GA) provided a complimentary punch on the ground, finishing with 590 yards and two scores of his own, while redshirt-sophomore quarterback Dionte Bonneau (Atlanta, GA) paces the offense with 19 touchdown passes, including six scores to junior receiver Joe Shorter (Vicksburg, MS).
ASU's defense is among the best in the nation in terms of scoring defense (12.44) and yards allowed (254.7). The Golden Rams have 23 sacks this season, led by sophomore linebacker Malik Barnes' (Newton, GA) 5.5 backfield stops. Redshirt-junior defensive back Malachi Brown (Jonesboro, GA) has three interceptions on the season and heads up a secondary that has allowed just 154 passing yards per game.
History
Earlier this season, Albany State tallied a 31-3 win over Miles to earn a fifth straight regular season win over the Golden Bears. Ward was dominant on the ground, rushing for 112 yards and a touchdown while Fulks added two scores of his own.
Despite the recent regular season dominance for ASU against Miles, the Golden Bears have won the last three championship meetings between the two sides including back-to-back titles in 2018 and 2019.
My pick
Albany State has spent the last few weeks among the Top 25 in the national rankings and is currently third overall in Super Region II. With so much on the line, Albany State should flex its muscle and get over the championship hump once and for all against Miles.