SIAC Week Eight Preview & Predictions
October 21st, 2021 5:30am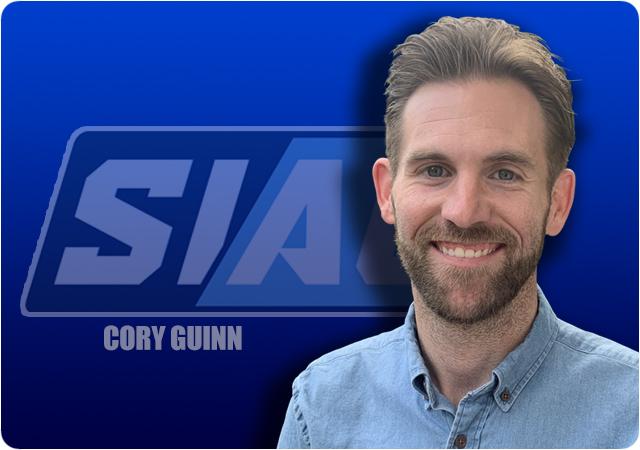 Week Seven Results (***denotes SIAC contest)
Saturday, October 16
Kentucky State 76, Edward Waters 36 (Jacksonville, FL)
***Tuskegee 29, Central State 0 (Wilberforce, OH)
***Albany State 28, Benedict 6 (Columbia, S.C.)
***Miles 34, Lane 31 (Jackson, TN)
***Morehouse 51, Fort Valley State 3 (Atlanta, GA)
***Savannah State 49, Clark Atlanta 14 (Savannah, GA)
Week Eight Schedule
Saturday, October 23
Allen (3-3) at Erskine (2-5) 1:00 p.m. | Radio | Stats | Video
Allen continues its three-game road trip after having a week off, compiling a .500 record through the first third of the season. The Yellow Jacket offense averages over 280 passing yards per game on the arm of freshman quarterback David Wright III (Tampa, FL) who has completed 58.1% of his pass attempts for 1,642 yards and 13 touchdowns while also scoring twice on the ground. Junior defensive back Diquan Brown (Sumter, S.C. ) leads the team with 38 total tackles, but the AU defense is giving up 34.5 points and 396.3 yards per game to the opposition.
Erskine rallied from a nine-point deficit in the fourth quarter against Bluefield State to pick up its second win of the year behind the heroics of senior backup quarterback Lance Brownlee (Saint George, S.C.). Brownlee was 7-for-9 with 60 passing yards, but dazzled on the ground with 61 yards on just seven carries and two touchdowns, including the game-winner with 14 seconds left on the clock. The Flying Fleet defense has given up 36.5 points per game to the opposition and have allowed more than 250 rushing yards per game.
Prediction: Allen
***Miles (3-4, 2-2, SIAC) at Kentucky State (4-3, 2-1 SIAC) 1:00 p.m.
Miles, the reigning SIAC Champions, came through when they had to the most with a three-point win over Lane last weekend. The Golden Bear relied heavily on the backfield duo of grad student Kingston Davis (Montgomery, AL) and redshirt-junior Donte Edwards (Mobile, AL) which combined for 334 rushing yards and three touchdowns on the day. It was the second time this season that Miles has scored three times on the ground and the third time in the last five games that the team has rushed for over 200 yards. Freshman quarterback Octavious Griffin (Decatur, GA) showed that he could handle the pressure when called into action, completing 7-of-12 pass attempts for 101 yards and a touchdown. Junior kicker Jackson Spradlin (Dora, AL) earned SIAC Special Teams Player of the week after making four extra points and two field goals, including a career long 50-yard kick at the end of the first half.
The Thorobreds scored on their first possession last Saturday and never looked back in a 40-point win on the road. Kentucky State, one of the top rushing attacks in NCAA Division II, tallied 626 yards and had three players eclipse the century mark while scoring 10 times on the ground. Seniors Otis Odom (Atlanta, GA) and Brett Sylve (Hammond, LA) and sophomore Isaiah Jackson (Brunswick, GA) each had 100 yards rushing, while Jackson, Sylve, and freshmen Shaquan Oliver (Montclair, N.J.) and Christopher Coneway (Riverdale, GA) each had two rushing scores. Kentucky State's rushing attack now ranks second nationally with 339.1 yards per game with Sylve's 6.5 yards per carry and seven touchdowns leading the way.
Prediction: Kentucky State
***Clark Atlanta (2-5, 0-3 SIAC) at Fort Valley State (4-3, 2-1 SIAC) 2:00 p.m. | Video
The Panthers kept the score close for the first three quarters of action last week against SSU, however, the defense gave up 28 fourth quarter points as they pulled away late. Clark Atlanta coughed up three costly fumbles in the final quarter that led to two SSU touchdowns as the Panthers were only able to collect 153 yards of offense on the day. Defensive back Charles Crawford (Prichard, AL) did all he could defensively, totaling 15 tackles, one tackle for loss and his first interception of the season.
Fort Valley State had four turnovers and two punts blocked in the opening half of a 51-3 upset at the hands of Morehouse last week. FVSU, who was averaging 29.3 points per game prior to the loss, scored its lone points on field goal late in the third quarter as the offense mustered just 171 total yards for its lowest total of the year. The Wildcats saw a three-game winning streak snapped with the loss and will look to right the ship against a CAU team it has beaten in eight of the last 10 meetings.
Prediction: Fort Valley State
***Savannah State (6-1, 4-0 SIAC) at Albany State (5-1, 3-0 SIAC) 2:00 p.m. | ESPN+
Savannah State celebrated its annual Homecoming weekend with a sixth straight win to remain undefeated in SIAC play. Sophomore running back Einaj Carter (Poughkeepsie, N.Y.) had 109 rushing yards and a touchdown to lead a rushing attack that totaled 279 yards and four touchdowns on the ground. Sophomore receiver Adunte Devereux (Atlanta, GA) had the best performance of his young career with three catches for 86 yards and a touchdown, while the defense totaled six sacks and forced five total turnovers in the win. Junior defensive end Makenly Newbill (Savannah, GA) led the efforts with five tackles, three tackles for loss and 1.5 sacks to earn SIAC Defensive Player of the Week honors.
The Golden Rams also remained undefeated in SIAC play, winning their fourth straight game via a 28-3 score over Benedict. Albany State scored 21 unanswered points in the second half as sophomore running back Marcius Fulks (Powder Springs, GA) continued his dominating season on the ground with 82 yards and two touchdowns. Fulks has now scored eight times this season, including six touchdowns in the past three games, for an offense that is averaging 34.5 points per game during its current four-game winning streak.
Prediction: Albany State
Central State (1-6, 0-4 SIAC) at Edward Waters (2-5) 2:00 p.m. | Video
The Marauder offense was shutout for the second time this season in last week's loss to Tuskegee, gaining just 175 yards of offense. The CSU defense surrendered less than 300 yards to TU, but gave up 225 yards on the ground despite nine total tackles and three tackles for loss from senior defensive lineman Jamal Holloway (Camden, N.J.). Central State is averaging just 11 points per game, while giving up almost 35 points per game to opponents.
Edward Waters put up it's second highest point total of the year last week, but gave up 76 points and 746 total yards to Kentucky State in a high scoring affair. Senior reserve quarterback David Johnson (Oak Cliff, Texas) broke through with 214 passing yards and three touchdowns, including two scores to junior receiver Damaris August (Apopka, FL). The Tigers have scored 20 or more points on three separate occasions and have averaged 24.3 points per game over the last three contests.
Prediction: Edward Waters
***Lane (4-3, 1-2 SIAC) at Tuskegee (3-4, 2-1 SIAC) 2:00 p.m. | ESPN+
Lane was unable to overcome a slow start last week but still scored 31 points with 349 yards of total offense, including 248 passing yards and two touchdowns from senior quarterback Michael Huntley (Montgomery, AL). Huntley also scored on the ground, while senior receiver Anthony Evelyn (Atlantic Beach, FL) hauled in six passes for a season-high 176 yards and two touchdowns. The Dragons' run defense has been beat up of late, allowing an average of 410 yards on the ground and 10 rushing touchdowns over the last two games.
The Golden Tigers were in control from start to finish last week as the defense registered its second shutout of the season, forcing three turnovers and holding Central State to just 175 yards of total offense. Senior running back Ivonte Patterson (Atlanta, GA) ran for 100 yards and a score, his fourth game of the year going over the century mark, and sophomore quarterback Louis Williams (Norcross, GA) collected SIAC Newcomer of the Week honors after passing for 73 yards and a touchdown to go along with 70 rushing yards on 10 carries. Defensively, linebacker Carl Matthews (Birmingham, AL) had eight tackles and a forced fumble, while fellow linebacker Woodly Appolon also had eight tackles, one tackle for loss, one sack and a fumble recovery.
Prediction: Tuskegee
***Morehouse (2-5, 2-1 SIAC) at Benedict (3-3, 0-3 SIAC) 3:00 p.m. | Stats | Video
The Maroon Tigers flexed their muscle in last week's 48-point victory over FVSU as senior quarterback Michael Sims (Detroit, MI) earned SIAC Offensive Player of the Week honors after passing for 225 yards and touchdown while also scoring a touchdown on the ground. Senior running back Frank Bailey Jr. (Atlanta, GA) and freshman running back Earnest Davis (Charlotte, N.C.) each scored twice in the victory, while the MC defense forced six turnovers in holding Fort Valley State to just 171 yards of total offense. Morehouse has now won two straight games after starting the season 0-5, averaging 41 points per game and holding opponents to just 200 yards of offense and forcing 10 turnovers over the last two contests.
Benedict was no match for the fifth-ranked defense of Albany State last week, losing for the fourth time in the last five games. The Tigers' scored first when senior safety Keeven Ross (Augusta, GA) returned an interception 80 yards for a touchdown on the opening drive of the game, but the BC offense gained only 151 total yards in the loss. The Tigers have had an up-and-down season thus far,outscoring opponents by 32 total points allowing more than 200 rushing yards per game to the opposition and falling victim to big plays as evidenced by the team's 4.7 yards per rush attempt allowed.
Prediction: Morehouse