SIAC Week Five Preview & Predictions
September 30th, 2021 6:00am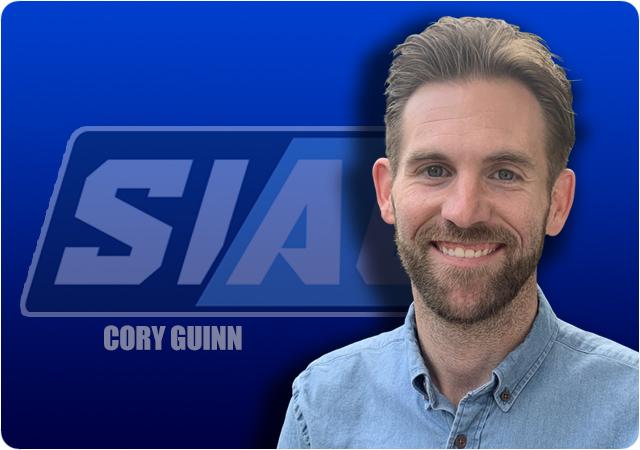 SIAC WEEK 5 PREVIEW AND PREDICTIONS
Week Four Results (***denotes SIAC contest)
Saturday, September 25
Fort Valley State 56, Allen 20 (Columbia, S.C.)
***Kentucky State 34, Benedict 28 (Indianapolis, IN)
Alabama A&M 45, Tuskegee 35 (Mobile, AL)
***Savannah State 29, Morehouse 10 (Savannah, GA)
***Miles 55, Central State 4 (Faifield, AL)
***Albany State 49, Clark Atlanta 0 (Albany, GA)
Lane 45, Edward Waters 35 (Jacksonville, FL)
Week Five Schedule
Saturday, October 2
Allen (2-2) at Central State (1-3, 0-2 SIAC) 1:00 p.m. | Radio | Stats | Video
Allen trailed by just six points at the half of last week's game against Fort Valley State before giving up 30 unanswered points across the final two quarters at home. The Yellow Jackets kept pace early on behind the arm of freshman quarterback David Wright III (Tampa, FL) who finished the game 21-for-33 with a career-high 291 yards and two touchdowns, while fellow freshman Jayden Horace (Tampa, FL) hauled in six catches for 130 yards and a score. The Allen defense has surrendered 38 points per game to opponents thus far, giving up over 1,000 yards and 12 touchdowns to opposing quarterbacks.
The Marauder offense stalled for the second straight game in last week's loss to Miles, totaling just 123 yards, including 35 rushing yards on 32 attempts. Central State has just four points over its last two contests and are averaging only 7.25 points per game, while defense is allowing 222.8 rushing yards and 33.5 points per game. Senior Jamal Holloway (Camdne, NJ) and junior Joe White (Dayton, OH) have been bright spots on the defense, combining for 63 total tackles and 15 tackles for loss while Holloway leads the team with three sacks and two forced fumbles.
Prediction: Allen 17, Central State 7
***Savannah State (3-1, 2-0 SIAC) at Kentucky State (2-2, 1-0 SIAC) 1:00 p.m.
Savannah State won its third straight game on the legs of a 27-point first half, moving to 2-0 in SIAC play. Junior quarterback D'Vonn Gibbons (Stone Mountain, GA) threw for 131 yards and a touchdown, while also rushing for 88 yards to lead all players. Senior running back D'Angelo Durham scored twice on the ground, doubling his season total, and junior defensive end Makenly Newbill (Savannah, GA) had four total tackles, two sacks and four quarterback hurries for a defense that is limiting opponents to 274.5 yards of total offense per game.
Seventeen unanswered points in the second half led Kentucky State to a come-from-behind win over Benedict last week inside Lucas Oil Stadium at the 2021 Circle City Classic. The Thorobreds scored the go-ahead touchdown early in the fourth quarter as senior running back Brett Sylve (Hammond, LA) ran across the goal line for the second time on the day. Sylve finished with 178 rushing yards and two scores, while sophomore quarterback Jonathan Jerry (Tallahassee, FL) racked up 127 rushing yards for an offense that attempted just one pass in the victory.
Prediction: Savannah State 28, Kentucky State 24
***Clark Atlanta (1-3, 0-1 SIAC) at Tuskegee (1-3, 0-0 SIAC) 2:00 p.m. | ESPN+
The Panthers dropped their third straight game last week, failing to score and totaling just 148 yards of offense against Albany State on the road. Aside from six tackles for loss, there was nothing to boast about for a CAU defense that is giving up nearly 400 yards and 33 points per game. Opponents have rushed for an average of 184 yards per game on the Panthers and scored eight total touchdowns on the ground.
Tuskegee's offense found its footing despite last week's 10-point loss to NCAA Division I Alabama A&M. The Golden Tigers scored a season-high 35 points with 443 total yards of offense, but committed three costly turnovers in the defeat. Senior running back Ivonte Patterson (Atlanta, GA) rushed for 100 yards and had three touchdowns for the second straight game, while freshman receiver Jamaal Pritchett (Jackson, AL) had six catches for 104 yards and his first career touchdown.
Prediction: Tuskegee 24, Clark Atlanta 10
Edward Waters (1-3) at Morehouse (0-4, 0-1 SIAC) 3:00 p.m. | Stats
Edward Waters also had its best offensive performance of the season last week, but ultimately fell 45-35 to Lane after putting up a season-best 424 yards of total offense with over 200 yards both through the air and on the ground. Freshman quarterback Cedquan Smith (Plantation, FL) threw for 155 yards and two touchdowns, including seven receptions for 94 yards and a score to junior wide receiver Ferante Cowart (Tallahassee, FL). Junior defensive lineman Jaren Wilson (Jacksonville, FL) was disruptive all game long, finishing with eight total tackles and four tackles for loss.
The Maroon Tigers remained winless on the season after the offense stalled with just 162 yards of production and three interceptions. The Morehouse defense has had a rough start to 2021, surrendering 40.25 points and 470 yards per game to opponents, including more than 200 yards per game on the ground.
Prediction: Edward Waters 17, Morehouse 7
***Fort Valley State (2-2, 0-0 SIAC) at Benedict (2-2, 0-1 SIAC) 3:00 p.m. | Stats | Video
A dominant second half effort led Fort Valley State to a 56-20 win over Allen last week, scoring 30 unanswered points in the second half of play. FVSU opened the scoring in the third quarter when SIAC Special Teams Player of the Week junior Tyler Moore (Ashburn, GA) blocked a punt that was recovered in the endzone by redshirt-sophomore Keon Bogan (Cairo, GA). SIAC Newcomer of the Week, redshirt-sophomore Emanuel Wilson (Charlotte, N.C.) led all players with 11 carries for 83 yards and two touchdowns on the ground, while junior receiver Cordell Pimienta (Seffner, FL) had three receptions for 82 yards and two scores.Sophomore quarterback Tyrell Jackson (Greenville, S.C.) put on a clinic, going 18-for-30 with 342 yards and four touchdowns through the air.
After opening the year with consecutive wins, the Tigers have now lost two-in-a-row following a narrow six-point loss to Kentucky State in the 2021 Circle City Classic. Benedict was outscored 17-0 in the second half of last week's loss and gave up 450 yards of total offense. However, the offense did find its footing, totaling over 400 yards and four total touchdowns, including three on the ground. The Benedict defense has forced 11 turnovers thus far and is limiting opponents to just 99 passing yards per game.
Prediction: Fort Valley State 24, Benedict 17
Texas College (0-4) at Lane (3-1, 1-0 SIAC) 3:00 p.m.
Texas College, a member of the NAIA, comes into the game winless and averages just six points per game after being shut out twice in its first four contests. The Steers' defense surrenders 38.25 points per game to the opposition and is 0-3 all-time against Lane dating back to the 2016 season.
Lane is making a case that 2021 might be the year they put it all together after its third straight win a week ago. Senior quarterback Michael Huntley (Birmingham, AL) earned SIAC Offensive Player of the Week honors after finishing 14-for-21 for 325 yards and three touchdowns in a win over Edward Waters, while fellow senior Anthony Evelyn (Atlantic Beach, FL) caught six passes for 115 yards and two touchdowns. The Dragons had six sacks last week, including two from freshman defensive lineman JaQuintis Summers (Prichard, AL).
Prediction: Lane 45, Texas College 3
***Albany State (3-1, 1-0 SIAC) at Miles 6:00 p.m. | ESPN+ | Radio | Stats
The Golden Rams opened conference play with a 49-0 drubbing of Clark Atlanta last week, racking up 460 yards of total offense including 197 passing yards and three touchdowns from redshirt-sophomore quarterback Dionte Bonneau (Atlanta, GA). Sophomore Running back Marcius Fulks ran for 75 yards and two scores, while freshman running back Kam Ward (Oscilla, GA) totaled 73 rushing yards on just 11 carries. Junior linebacker Stephan Pierre garnered SAC Defensive Player of the Week honors after his nine solo tackles led an ASU defense that forced two turnovers and held Clark Atlanta to just 148 total yards of offense.
Mile also began SIAC play with a big win, scoring a season-high 55 points with 226 rushing yards against Central State in its first home game of the 2021 season. Redshirt-junior running back Donte Edwards ran for 103 yards and a touchdown on just 10 carries, his third game surpassing the century mark, and redshirt-junior quarterback Claude Newell III scored twice on the ground and threw for another touchdown in the victory. The Golden Bears' defense has been stout through the first month of competition, holding opponents to 281 yards per game, including 125.5 yards passing and collecting three interceptions.
Prediction: Miles 24, Albany State 20