SIAC Week Four Preview & Predictions
September 22nd, 2021 1:00pm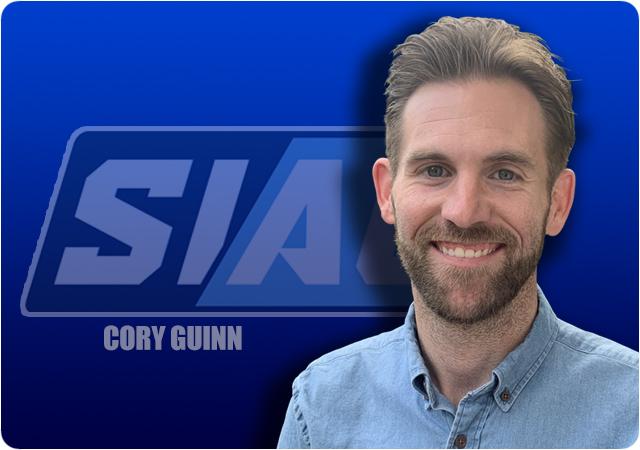 Week Three Results (***denotes SIAC contest)
Saturday, September 18
Shorter 38, Clark Atlanta 17 (Atlanta, GA)
Shaw 52, Central State 0 (Raleigh, N.C.)
Tuskegee 23, Edward Waters 6 (Tuskegee, AL)
***Lane 27, Fort Valley State 24 (Fort Valley, GA)
Tennessee State 41, Kentucky State 7 (Nashville, TN)
Miles 37, Morehouse 14 (Atlanta, GA)
***Savannah State 41, Benedict 34 (Savannah, GA)
Allen 34, Livingstone 32 (Columbia, S.C.)
#3 Valdosta State 21, Albany State 3 (Valdosta, GA)
Week Four Schedule
Saturday, September 25
***Benedict (2-1, 0-1 SIAC) vs Kentucky State (1-2, 1-0 SIAC) (Indianapolis, IN | Lucas Oil Stadium) 1:00 p.m.
The Tigers were down double digits at half against Savannah State last week and battled back in the second half before SSU scored a touchdown with 1:24 remaining to hand Benedict its first loss of the season. The Tigers put up 447 total yards in the loss, including 373 through the air, but turned the ball over three times and surrendered 284 rushing yards on defense. Junior quarterback Eric Phoenix (Savannah, GA) was 21-for-36 with 306 yards and two interceptions, but scored twice on the ground, while three different receivers totaled 80 or more receiving yards.
Kentucky State took one on the chin last weekend against NCAA Division I Tennessee State, gaining just 132 yards of total offense. The Thorobreds entered the contest averaging more than 200 yards rushing per game but were held to just 84 yards on 31 attempts. One week after playing in Nissan Stadium, home of the NFL's Tennessee Titans, Kentucky State will now serve as the home team in the Circle City Classic inside Lucas Oil Stadium, home of the NFL's Indianapolis Colts.
Prediction: Benedict 27, Kentucky State 13
Tuskegee (1-2, 0-0 SIAC) at Alabama A&M (2-0, 1-0 SWAC) 5:00 p.m.
Tuskegee picked up its first win of the young 2021 season last Saturday behind a career-best performance from senior running back Ivonte Patterson. The Atlanta, GA native had career-highs in carries (30), rushing yards (145) and touchdown (3) in leading the Golden Tigers to a 17-point win over Edward Waters. Tuskegee outgained the Tigers 383-174 in the game and held a +15:22 advantage in time of possession.
Alabama A&M, an NCAA Division I institution out of the SWAC, has opened the season in exciting fashion winning its first two games by a combined four total points. The Bulldogs average 36 points and 463.5 yards per game, but give up 34 points and 410.5 yards per game on the defensive side of the ball. Super senior quarterback Aqeel Glass (St. Louis, MO) has been electrifying thus far, completing 59.5 percent of his passes for 660 yards and six touchdowns with no interceptions.
Prediction: Alabama A&M 44, Tuskegee 13
***Morehouse (0-3, 0-0 SIAC) at Savannah State (2-1, 1-0 SIAC) 6:00 p.m. | ESPN+ | Stats |
The offensive struggles continued last week for Morehouse as the Maroon Tigers were able to gain just 222 total yards in a loss to Miles. Senior running back Frank Bailey Jr. (Atlanta, GA) was a bright spot for Morehouse, finishing the game with 90 yards on 17 carries with a touchdown. Junior safety Carlito Gonalez (Stone Mountain, GA) continued to impress with 10 tackles and a tackle for loss, bringing his season total to 28 tackles and three tackles for loss.
Savannah State's rushing attack was firing on all cylinders in a thriller against Benedict, totaling 284 yards and five touchdowns on the ground. Junior quarterback D'Vonn Gibbons (Stone Mountain, GA) led the team with 138 rushing yards and two scores, while senior running back D'Angelo Durham (Auguta, GA) scored two rushing touchdowns of his own. The defense totaled seven tackles for loss and four sacks as freshman defensive end Jamaal McKinney (St. Stephen, S.C.) had three tackles, one tackle for loss, one sack, a forced fumble and a fumble recovery.
Prediction: Savannah State 40, Morehouse 7
***Central State (1-2, 0-1 SIAC) at Miles (1-2, 0-0 SIAC) 6:00 p.m. | ESPN+ | Stats
The Marauders were without some key defensive starters last week and it showed as Shaw put up nearly 500 yards of total offense to hand CSU a lopsided loss. Central State once again struggled to stop the run, giving up 299 yards and four touchdowns on the ground. Junior wide receiver Said Sidibe (Newport News, VA) was the lone bright spot for CSU, hauling in nine passes for 101 yards.
Miles will be looking to keep things rolling after scoring 37 points against Morehouse last week, putting nearly 500 total yards of offense behind two rushing touchdowns from graduate student running back Kingston Davis (Montgomery, AL). Redshirt-junior running back Donte Edwards (Mobile, AL) had 139 rushing yards on 22 carries and freshman wide receiver Jaih Andrews (Birmingham, AL) had two receptions for 71 yards and two touchdowns. Redshirt-junior quarterback Claude Newell III (Birmingham, AL) made the most of his limited opportunities, finishing 7-for-15 with 207 yards and three touchdowns through the air.
Prediction: Miles 27, Central State 17
Fort Valley State (1-2, 0-0 SIAC) at Allen (2-1) 6:00 p.m.
FVSU was in control for much of last weekend's game against Lane until two fourth quarter interceptions opened the door for the Dragons to rally for a road win. Sophomore quarterback Tyrell Jackson (Greenville, S.C.) was an efficient 29-for-38 for 321 yards and two touchdowns but was picked off three times, while senior Shemar Bridges (Jacksonville, FL) and sophomore Erron Price (Lawrencevill, GA) each had over 100 yards receiving with Price hauling in his first touchdown of the year.
Allen picked up its second straight win over a CIAA opponent, scoring a game-winning touchdown with one second left to down Livingstone College. Freshman quarterback David Wright III (Tampa, FL) connected with fellow freshman Jamal Jones (Seffner, FL) on a 55-yard pass before Jones lateraled to another freshman, Shemar Nelson (Hampton, GA) who scored from two yards out to even the game. Redshirt-freshman Beau Harrington (Davenport, FL) took the two-point conversion across the goal line with no time remaining to seal the win for the Yellow Jackets. Junior running back Corinthian Cunningham (Evergreen, AL) scored twice, tallying a rushing and receiving touchdown in the contest.
Prediction: Fort Valley State 24, Allen 17
Lane (2-1, 2-0 SIAC) at Edward Waters (1-2) 6:00 p.m. | Video
The Dragons will be looking to capitalize on the momentum it built from last week's fourth quarter comeback against Fort Valley State, scoring 13 unanswered points and intercepting two passes en route to the team's second straight win. Senior quarterback Michael Huntley (Montgomery, AL) was electric in a reserve role, finishing 9-for-11 for 102 yards and two touchdowns through the air while also rushing for 31 yards and another score. Freshman Walter Tatum (Notasulga, AL) had seven tackles in the game and picked off two passes in the secondary.
The Tigers are looking to right the ship after offensive struggles led to less than 200 yards of total offense in last week's loss to Tuskegee. Over half of the team's offensive output came from the run game, led by 94 yards and one touchdown from junior running back De'Shaun Hugee (Palm Coast, FL). Freshman linebacker Ahmanuel Thorpe (Vero Beach, FL) led the defense with eight total tackles and 2.5 tackles for loss
Prediction: Lane 31, Edwards Waters 10
***Clark Atlanta (1-2, 0-0 SIAC) at Albany State (2-1, 0-0 SIAC) 7:00 p.m. | Radio
Clark Atlanta has lost two in a row after last week's 38-17 defeat at the hands of Shorter University. Sophomore quarterback Shariif Brown (Stockbridge, GA) made his first start under center and was 22-for-42 for 255 yards and two touchdowns, but the Panther run game totaled just 58 yards as CAU was forced to play catch up after an early 14-0 deficit. Freshman defensive lineman Aderrius Barron (Barnesville, GA) had the best game of his young career, totaling 11 tackles in the loss.
If there is such a thing as a "positive loss", Albany State had one last week as the Golden Rams' defense held third-ranked powerhouse Valdosta State to just 21 points, 30 points below the Blazers' season average. VSU led just 7-3 at the half before scoring on two long pass plays in the third and fourth quarters to pull away. ASU continued to show strength in the ground game as sophomore running back Marcius Fulks (Powder Springs, GA) led all players with 94 rushing yards on 17 carries. Defensively, junior defensive back Brandarious Rawlings (Wrightsville, GA) had 12 total tackles and three tackles for loss.
Prediction: Albany State 28, Clark Atlanta 10