SIAC Week Nine Preview & Predictions
October 28th, 2021 5:30am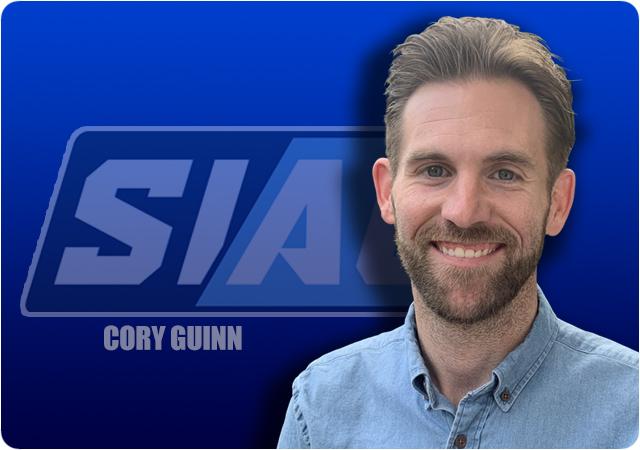 Week Eight Results (***denotes SIAC contest)
Saturday, October 23
Erskine 47, Allen 40 (Due West, S.C.)
Edward Waters 56, Central State 19 (Jacksonville, FL)
***Miles 28, Kentucky State 21 (Frankfort, KY)
***Fort Valley State 40, Clark Atlanta 7 (Fort Valley, GA)
***Albany State 30, Savannah State 0 (Albany, GA)
***Lane 21, Tuskegee 17 (Tuskegee, AL)
***Morehouse 20, Benedict 5 (Columbia, S.C.)
Week Nine Schedule
Saturday, October 30
***Lane (5-3, 2-2 SIAC) at Central State (1-7, 0-4 SIAC) 1 :00 p.m. | Radio | Stats | Video
Lane got back on the right side of things with last week's road win over Tuskegee, the first ever for the Dragons in the 25-year history of the matchup. The Dragons held onto the ball for just over 36 total minutes rushing for 259 yards as freshman Ike Brown (Shreveport, LA) led the way with 145 yards and two touchdowns to earn SIAC Newcomer of the Week honors. Senior quarterback Michael Huntley (Montgomery, AL) continues to have a strong command of the offense, completing 18-of-24 pass attempts for 166 yards and a touchdown while also rushing for 78 yards on 12 carries. Senior defensive lineman Brayce McKinzie (Geneva, FL) led the defense with seven total tackles, including 2.5 tackles for loss and two sacks and sophomore linebacker Mackenzie Howard (Harvest, AL) was named SIAC Defensive Player of the Week after tallying six tackles, a tackle for loss, an interception and a fumble recovery.
Central State's losing streak moved to six games despite putting up its second-highest point total of the year. The Marauders held a lead after the opening quarter of play but gave up 28 second quarter points and were unable to overcome the deficit. Freshman running back Demonte Dunlap (Portsmouth, VA) went over the century mark for the third time this year, totaling 112 yards on just 15 carries with a touchdown, while fellow freshman Ezekiel Kennebrew (Louisville, KY) had two sacks in the loss.
Prediction: Lane
***Benedict (3-5, 0-4 SIAC) at Clark Atlanta (2-6, 0-4 SIAC) 2:00 p.m.
The Tigers have now lost two in a row, scoring just 11 total points over the last two contests after averaging 31.5 points per game through the first six games of the year. Junior quarterback Eric Phoenix (Savannah, GA) returned to the lineup after a three-week absence due to an ankle injury and threw for 289 yards but was picked off four times and the grund game was held to just 15 yards on 28 carries. Defensively, Benedict showed the ability to apply pressure in the backfield by totaling nine tackles for loss while redshirt junior defensive back Joshua Heyward (Johns Island, S.C.) had three pass breakups.
Clark Atlanta's offense also struggled last week, scoring just seven points while gaining 182 yards of total offense. The Panthers turned the ball over four times, including three interceptions, while the defense surrendered 244 yards and three touchdowns on the ground. Safety Charles Crawford (Prichard, AL) had 10 tackles on the day and now has 25 total tackles over the last two weeks.
Prediction: Benedict
***Kentucky State (4-4, 2-2 SIAC) at Tuskegee (3-5, 2-2 SIAC) 2:00 p.m. | ESPN+
The Thorobreds saw a two-game winning streak snapped after failing to overcome a first half deficit last week. Kentucky State's defense gave up 457 total yards of offense but did force three fumbles as freshman linebacker Darrell Dorris Jr. (Lancaster, CA) led the way with 11 total tackles and a forced fumble while sophomore linebacker Theron Foreman (Augusta, GA) recovered two fumbles. Senior running back Brett Sylve (Hammond, LA) had 88 rushing yards and three touchdowns, bringing his season total to 10 scores, as KSU ranks second among NCAA Division II schools with 325.1 rushing yards per contest.
Tuskegee were unable to complete a fourth quarter comeback effort in a four-point loss to Lane last week. Despite the offensive struggles for TU, senior running back Ivonte Patterson (Atlanta, GA) ran for 67 yards and surpassed 1,000 career rushing yards. Defensively, redshirt junior defensive back Antonio Kennon Jr. (Atlanta, GA) had eight total tackles and scored a touchdown after recovering a blocked field goal 80 yards in the opening quarter.
Prediction: Kentucky State
***Savannah State (6-2, 4-1 SIAC) at Fort Valley State (5-3, 3-1 SIAC) 2:00 p.m. | ESPN+
The Tigers were shutout for the first time since 2018 last week in a surprise blowout at the hands of Albany State. A Savannah State offense that averages 349 yards per game was held to just 59 yards in the loss, while the lone bright spot was an interception from sophomore defensive back Einaj Carter (Poughkeepsie, N.Y.) in the third quarter.
Fort Valley State rolled to its fourth win in the last five games, scoring 40 points with 438 total yards of offense. Redshirt sophomore Emanuel Wilson (Charlotte, N.C.) continued to dominate the ground game, rushing for 161 yards and a touchdown while grad student Marlon Fleming (Fort Lauderdale, FL) and freshman Kentrell Williams (Jacksonville, FL) each scored a touchdown on the ground. Freshman linebacker Tim Alderman (Fort Valley, GA) was a force on defense with six total tackles, including five tackles for loss, three sacks and a forced fumble.
Prediction: Savannah State
Columbus State at Allen (3-4) 2:00 p.m. | Video
Columbus State is a collegiate club football team that plays against other colleges or universities that have a club team. The Cougars opened their 2021 season with four straight wins before falling by a 21-20 score to NCAA Division III Huntingdon College on the road. CSU is averaging 33 points per game through five contests, led by sophomore quarterback Keyshawn Early (Jonesboro, GA) who has 1,066 passing yards and eight touchdowns to go along with three scores on the ground.
The Yellow Jackets fell in a high-scoring affair last weekend, gaining 493 yards of total offense before succumbing to a fourth quarter comeback by Erskine on the road. Freshman quarterback David Wright (Tampa, FL) threw for 344 yards and four touchdowns while also rushing for a career-high 75 yards. Freshman running back Beau Harrington (DAvenport, FL) totaled 74 rushing yards and two touchdowns and receivers Jamal Jones (Armwood, FL) (144 yards, one touchdown) and Jayden Horace (Tampa, FL) (132 yards, two touchdowns) each topped the century mark. Despite giving up 47 points in the loss, the Allen defense totaled eight tackles for loss and three turnovers, including 12 total tackles and an interception by freshman safety Reginald Jones (Charleston, S.C.)
Prediction: Allen
***No. 25 Albany State (7-1, 4-0 SIAC) at Morehouse (3-5, 3-1 SIAC) 2:00 p.m. | Radio | Stats
The Golden Rams entered this week's D2Football.com Top 25 on the heels of a dominant 30-0 victory over Savannah State, outgaining the Tigers 371-59 in total yards and relying heavily on the leg of SIAC Special Team Player of the Week Gabriel Ballinas (Guadalupe, Mexico). Ballinas scored total points, going a perfect 3-for-3 on field goal attempts, while also punting four times for an average of 35.5 yards per punt. Cornerback Coemba Jones Jr. (Miami, FL) led the defense with nine total tackles, 2.5 sacks and a forced fumble and sophomore wide receiver Rashad Jordan (Atlanta, GA) paced the offense with eight catches for 111 yards and a touchdown. ASU is averaging 33.6 points per game during its current five-game win streak while holding opponents to just 1.8 points per game including three shutouts.
Morehouse has turned things around of late winning its last three behind a defense that has allowed just 7.1 points per game during the streak. Senior running back Frank Bailey Jr. (Atlanta, GA) carried the offense with 96 rushing yards and two touchdowns,while junior safety Daniel Norman (Oakland, CA) powered the defense with 11 total tackles, five tackles for loss, three sacks, two forced fumbles and an interception. In total, the Maroon Tiger defense tallied 13 tackles for loss, nine sacks, four interceptions and three forced fumbles in last week's win.
Prediction: No. 25 Albany State
Miles (4-4, 3-2 SIAC) at Edward Waters (3-5) 6:00 p.m. | Video
The Golden Bears held off a late-game comeback last Saturday to secure its second consecutive win as redshirt-junior quarterback Claude Newell III (Birmingham, AL) earned SIAC Offensive Player of the Week after finishing 15-for-24 with 280 yards and one touchdown. Redshirt-sophomore Marcus Lodge (Plantation, FL) had a career day with five catches for 143 yards and a touchdown while running back Kingston Davis carried the ball 16 times for 112 yards and two scores to go along with 44 receiving yards. The Miles passing defense has been one of the best in the country, holding opponents to just 131 yards per game and five touchdowns through the air.
Edward Waters erupted for 56 points and 510 total yards in last week's win, led by senior quarterback David Johnson (Oak Cliff, TX) who was 16-for-25 for 359 yards and five touchdowns to five different receivers through the air as well as 48 rushing yards on just five carries. The defense held CSU to less than 300 yards of total offense and collected six sacks, including two from sophomore defensive lineman James Gary (Crestview, FL).
Prediction: Miles