SIAC Week Seven Preview & Predictions
October 14th, 2021 5:30am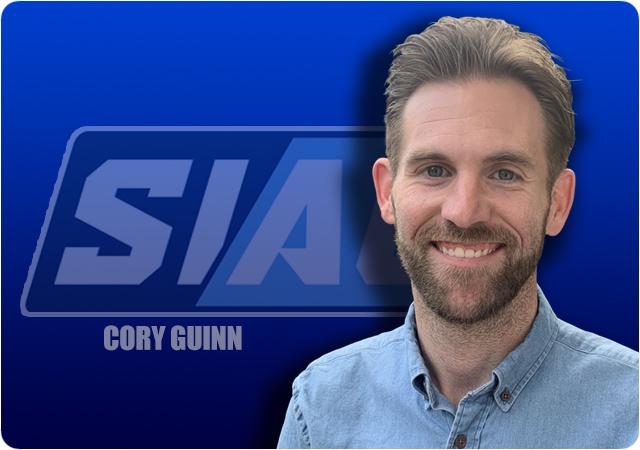 Week Six Results (***denotes SIAC contest)
Saturday, October 9
Albany State 30, Edward Waters 0 (Albany, GA)
Clark Atlanta 21, Allen 12 (Atlanta, GA)
Savannah State 39, Erskine 6 (Savannah, GA)
***Fort Valley State 35, Central State 14 (Fort Valley, GA)
***Kentucky State 49, Lane 14 (Frankfort, KY)
***Benedict 24, Miles 21 (Fairfield, AL)
***Morehouse 31, Tuskegee 15 (Atlanta, GA)
Week Seven Schedule
Saturday, October 16
Kentucky State (3-3, 2-1 SIAC) at Edward Waters (2-4) 1:00 p.m.
The Thorobreds celebrated last week's annual homecoming festivities with over 500 yards of total offense, including 472 yards on the ground behind senior Brett Sylve (Hammond, LA) who carried the ball 10 times for 104 yards and a touchdown. Junior Kendon Walker (South Phoenix, AZ) had his best game to date, scoring three touchdowns on just five carries as five different KSU players scored in the win. Sophomore linebacker Eldridge Dockery III (Chicago, IL)had five total tackles in the game including a career-high 2.5 sacks. Offensively, the Thorobreds average 292 yards per game on the ground, ranking among the NCAA Division II Top Five.
Edward Waters was held to just 246 yards of total offense , going 1-for-13 on third down. Sophomore defensive back Andrew Powers (Akron, OH) led the defense with 10 total tackles and senior safety Drevontae Jackson (West Palm Beach, FL) had his third interception of the year. The defense gave up 301 yards through the air to Albany State and has given up over 300 yards passing in three of the team's four losses this season.
Prediction: Kentucky State
***Tuskegee (2-4, 1-1 SIAC) at Central State (1-5, 0-3 SIAC) 1:00 p.m. | Stats | Video
Tuskegee failed to hold on to a first half lead last week, being outscored 21-6 in the second half of the team's first SIAC loss of the year. Sophomore quarterback Louis Williams (Norcross, GA) threw for 166 yards and two touchdowns, but the Golden Tigers turned the ball over four times in a defensive battle that saw boths sides total under 300 yards each. Junior linebacker Woodly Appolon (Montreal, CANADA) had 16 total tackles to bring his season total to 51 stops in six games and sophomore punter Ryan Duff (Mobile, AL) earned his second straight SIAC Special Teams Player of the Week award after averaging 39.7 yards per punt and placing two of his seven kicks inside the 20-yard line.
Central State fell behind 28-0 at the half against FVSU adnn was unable to recover, losing its fourth straight contest despite totaling 354 yards through the air. Sophomore Jacoby Smith (Portsmouth, VA) and junior Tyriq Henderson (Newport News, VA) each threw for over 150 yards as Smith threw for the team's only two touchdowns. Senior receiver Dalane Brown II (Youngstown, OH) had six catches for 134 yards and a score, but the defense surrendered 455 total yards in the loss.
Prediction: Tuskegee
***Albany State (5-1, 2-0 SIAC) at Benedict 3-3, 0-2 SIAC) 2:00 p.m. | Stats | Video
The Golden Rams rolled to their third straight win with a shutout of Edward Waters last week, totaling 429 yards of offense including 283 yards and three touchdowns through the air from redshirt-sophomore quarterback Dionte Bonneau (Atlanta, GA). Sophomore running back Marcuis Faulks (Powder Springs, GA) scored his seventh rushing touchdown of the season and junior receiver Joe Shorter (Vicksburg, MS) turned both of his catches into 119 yards and two scores. The ASU defense held Edward Waters to 246 yards on the day as junior linebacker Stephan Pierre (Tallahassee, FL) earned his third straight SIAC Defensive Player of the Week honor after totaling 13 tackles and one tackle for loss.
Benedict got back to its winning ways and evened its 2021 season record behind the performance of SIAC Newcomer of the Week Zavien Foster (Spartanburg, S.C.). The true freshman quarterback threw for 157 yards and one touchdown in his first collegiate start while adding 90 yards and another score on the ground. Defensively, the Tigers collected three interceptions and limited Miles to 141 yards through the air.
Prediction: Albany State
***Miles (2-4, 1-2 SIAC) at Lane (4-2, 1-1 SIAC) 3:00 p.m.
Despite scoring the first points of last week's game against ASU, Miles was shutout for the final three quarters of play as the team's brief two-game winning streak came to an end. Grad student Kingston Davis (Montgomery, AL) rushed 15 times for a game-high 110 yards, but the Golden Bear offense had two costly turnovers that ASU converted into 10 points. Miles is giving up 173.7 rushing yards per game and has allowed 14 touchdowns to opponents on the ground.
Lane had a four-game winning streak snapped with a loss to Kentucky State where the defense surrendered 472 rushing yards and seven touchdowns on the ground to the Thorobreds. The Dragon's tried to keep up with 275 yards and two touchdowns through the air, but the run game garnered just 43 yards on 26 attempts. Freshman receiver Virgil Young (Orlando, FL) continued his stellar first year with seven catches for 111 yards and a touchdown for an offense that averages nearly 35 points and over 400 yards of total offense per game.
Prediction: Lane
***Fort Valley State (4-2, 2-0 SIAC) at Morehouse (1-5, 1-1 SIAC) 3:00 p.m. | ESPN+ | Stats
FVSU remained perfect in conference play despite four combined turnovers last Saturday. Sophomore quarterback Tyrell Jackson (Greenville, S.C.) overcame two picks to finish the day 13-for-22 with 277 yards and three touchdowns, while redshirt-sophomore Emanuel Wilson (Charlotte, N.C.) continued to roll with 27 carries for 164 yards and one touchdown of his own. The Wildcats have put oup 38.3 points and 426.3 yards per game during the team's current three-game winning streak.
The Maroon Tigers got their first win of the season as the defense held Tuskegee to just 230 yards and the offense scored three times on the ground in controlling the time of possession by a 10-minute margin. Freshman running back Earnest Davis (Charlotte, N.C.) had a career-day, totaling 30 carries for 106 yards and two touchdowns and junior safety Daniel Norman (Oakland, CA) filled the stat sheet with 10 total tackles, 4.5 tackles for loss, two sacks and a forced fumble. Sophomore defensive back Zachary Beckton (Atlanta, GA) also had two sacks in the game and leads the team with three quarterback takedowns.
Prediction: Fort Valley State
***Clark Atlanta (2-4, 0-2 SIAC) at Savannah State (5-1, 3-0 SIAC) 3:00 p.m. | ESPN+ | Stats
Clark Atlanta ended a four-game losing streak with last week's victory on the road against Allen behind the performance of SIAC Offensive Player of the Week Elijah Odom (Newport News, VA). Odom, a junior quarterback, was 18-for-31 for 207 yards and two touchdowns through the air while tallying 45 yards on the ground. Odom's favorite target was grad receiver Drakar Jerry (Miami, FL) who had seven catches for 103 yards and a score, while sophomore linebacker Rodney Lewis (Atlanta, GA) paced the defense with 11 total tackles, four tackles for a loss and two sacks.
The Tigers ran their winning streak to five games with a rout of Erskine last week, outgaining the Fleet 446 to 187 on offense including 369 rushing yards and four touchdowns on the ground. Junior running back D'Vonn Gibbons (Stone Mountain, GA) erupted for 137 rushing yards and a touchdown on just 12 carries as four different Tigers had a rushing score. The Savannah State defense has allowed just 279.5 yards per game to opposing offenses, forcing 14 total turnovers with nine interceptions in the secondary.
Prediction: Savannah State