SIAC Week Six Preview & Predictions
October 7th, 2021 5:30am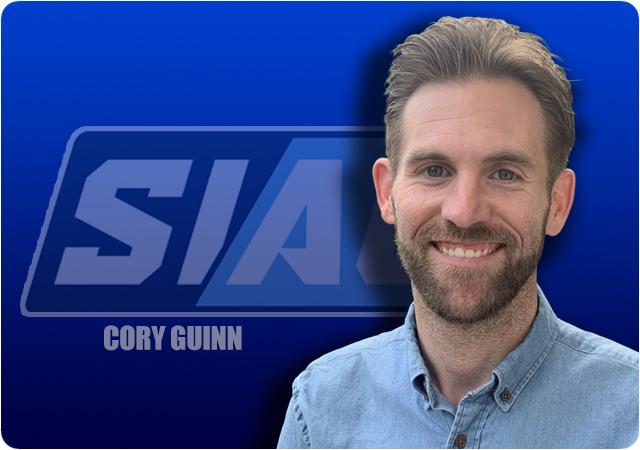 Week Five Results (***denotes SIAC contest)
Saturday, October 2
Allen 46, Central State 34 (Wilberforce, OH)
***Savannah State 21, Kentucky State 17 (Frankfort, KY)
***Tuskegee 21, Clark Atlanta 0 (Tuskegee, AL)
Edward Waters 37, Morehouse 13 (Atlanta, GA)
***Fort Valley State 24, Benedict 14 (Columbia, S.C.)
Lane 71, Texas College 0 (Jackson, TN)
***Albany State 31, Miles 3 (Fairfield, AL)
Week Six Schedule
Saturday, October 9
Edward Waters (2-3) at Albany State (4-1, 2-0 SIAC) 2:00 p.m. | Radio
Edward Waters snapped a three-game losing streak with last week's win over Morehouse, using a 27-point second half to pull away late. Junior wide receiver Ferante Coward (Tallahassee, FL) had four receptions for 77 yards and a touchdown, while senior running back Maliek Stephens (Orange Lake, FL) led all players with 98 yards on the ground. Junior running back Spencer Carter (Sarasota, FL) and freshman running back Devin Bailey (Tallahassee, FL) each scored for a Tigers offense that totaled 219 rushing yards and averaged 4.5 yards per carry.
The Golden Rams continued to dominate the ground game, rushing for 204 yards and three touchdowns in a blowout of reigning SIAC Champion Miles last week. Freshman Kam Ward (Oscilla, GA) had the best game of his young career, rushing for 112 yards on just 13 carries and one touchdown, while sophomore running back Marcuis Fulks (Powder Springs, GA) scored twice on the ground to bring his season total to six touchdowns. Ward was named the Week 5 SIAC Offense Player of the Week and junior linebacker Stephan Pierre (Tallahassee, FL) earned Defensive Player of the Week honors after totaled 12 tackles, one tackle for loss and a fumble recovery for a defense that held Miles to just 200 yards of total offense.
Prediction: Albany State 31, Edward Waters 10
Allen (3-2) at Clark Atlanta (1-4, 0-2 SIAC) 2:00 p.m.
The Yellow Jackets spoiled Central State's annual Homecoming game behind a breakout performance from freshman quarterback David Wright III (Tampa, FL) and an offense that totaled a season-high 46 points and 616 yards of total offense. Wright III finished 38-for-57 with 455 yards and four touchdowns through the air while also tallying 65 yards and another touchdown on the ground. Freshman receiver Jamal Jones (Armwood, FL) also had a breakout game, catching 13 passes for 172 yards and two scores.
Clark Atlanta lost its fourth straight game last weekend, being shutout for the second consecutive week in a loss to Tuskegee on the road. After being down by just one possession at the half, a costly Clark Atlanta interception, one of three on the day for junior quarterback Elijak Odom (Newport News, VA), was returned 55 yards for a touchdown to help TU pull away late. The Panther defense limited Tuskegee to just 108 yards passing, but surrendered 228 yards on the ground and are now allowing opponents to rush for an average of 193 yards per game.
Prediction: Allen 24, Clark Atlanta 10
***Central State (1-4, 0-2 SIAC) at Fort Valley State (3-2, 1-0 SIAC) 2:00 p.m.
The Marauders scored a season-high 34 points with 459 yards of total offense last week but suffered their third straight loss after giving up over 600 yards on defense. Junior quarterback Tyriq Henderson (Newport News, VA) was unleashed for 320 passing yards and three touchdowns while also scoring another on the ground and freshman running back Demonte' Dunlap went over the century mark for the second time this year, turning 16 carries into 120 yards and a touchdown. The Central State defense has allowed 51 points per game over the last three after giving up just 27 points across the first two games of the 2021 season.
Fort Valley State once again rode to victory on the back of Emanuel Wilson (Charlotte, N.C.) as the redshirt-sophomore carried the ball 27 times for 122 yards and two touchdowns to open SIAC play. Senior defensive end Jahseari Patterson (Cairo, GA) led the defense with seven tackles, two tackles for loss and a sack, while junior Tyler Moore (Ashburn, GA) picked off his second pass of the year and returned it 40 yards for a touchdown in the first quarter.
Prediction: Fort Valley State 30, Central State 14
***Lane (4-1, 1-0 SIAC) at Kentucky State (2-3, 1-1 SIAC) 3:00 p.m.
The Dragons took full advantage of playing NAIA opponent Texas College during last week's annual Homecoming game, scoring a Division II era school record 71 points in a shutout victory. The defense overpowered TC all game, allowing just 39 total yards of offense while compiling 12 tackles for loss and two interceptions. Offensively, senior quarterback Michael Huntley (Montgomery, AL) continued his strong play during Lane's four-game winning streak, completing 11-of-14 pass attempts for 313 yards and four touchdowns in just one half of play.
Kentucky State dropped its first SIAC contest of the year as a fourth quarter comeback fell short. The Thorobreds scored the game's first touchdown in just 39 seconds of action before falling behind 21-10 at the half. After a scoreless third quarter, KSU scored on its first drive of the final quarter but a late interception stalled the comeback effort. Senior running back Brett Sylve (Hammond, LA) led the ground game with 91 yards and a touchdown, while freshman running back Shaquan Oliver (Montclair, N.J.) had 71 rushing yards and scored a touchdown for the third straight game.
Prediction: Lane 28, Kentucky State 24
***Benedict (2-3, 0-2 SIAC) at Miles (2-3, 1-1 SIAC) 4:00 p.m. | ESPN+ | Stats
Benedict fell for the third straight time, and second time overall in SIAC play, after last week's 10-point loss to Fort Valley State. Playing without their starting quarterback and top receiver, the Tigers mustered just 233 yards on total offense. Third string quarterback Chadell Hales (Stapleton, GA) entered the game at the end of the first quarter, throwing for 110 yards and touchdown and leading the team with 35 rushing yards and another touchdown. The BC defense has given up 294.3 rushing yards per game and 11 rushing touchdowns in the last three games after allowing just 7.5 points per game over the season's first two contests.
Miles was held without a touchdown for the first time this year in Saturday's loss to Albany State, turning the ball over twice and gaining just 200 yards of total offense. The Golden Bears' defense gave up less than 300 yards of offense to ASU, led by graduate student defensive lineman Jaylun Thomas' (Sylacauga, AL) six tackles, 1.5 tackles for loss and sack. Junior linebacker Mitchell Smiley (Huntsville, AL) followed with five total tackles and his second interception in as many weeks.
Prediction: Miles 21, Benedict 10
Erskine (1-4) at Savannah State (4-1, 3-0 SIAC) 6:00 p.m. | Stats | Video
Erskine, a school that is in its first official season as a member of NCAA Division II, picked up a dominant win last week over Virginia University of Lynchburg behind 293 yards and four passing touchdowns from redshirt-sophomore quarterback Bryce Jeffcoat (Camden, S.C.). The Flying Fleet have averaged 27.4 points per game thus far, but rushing defense has been the team's Achilles heel as Erskine has surrendered 273.4 rushing yards per game and 11 rushing touchdowns to the opposition.
The Tigers have rolled to four straight wins, averaging 35.3 points and 346.5 yards of total offense per game during the win streak. Savannah State survived a late-game comeback effort by Kentucky State last week despite giving up 323 yards on the ground. The SSU defense forced five turnovers in the victory, led by the SIAC Newcomer of the Week in freshman linebacker Brendan Jackson (Statesboro, GA) who had eight total tackles, a tackle for loss, a sack, a forced fumble and a fumble recovery.
Prediction: Savannah State 34, Erskine 24
***Tuskegee (2-3, 1-0 SIAC) at Morehouse (0-5, 0-1 SIAC) 8:00 p.m. | ESPN+ | Radio | Stats
Tuskegee got back on track with last week's shutout of Clark Atlanta, as sophomore quarterback Bryson Williams (Lithonia, GA) led the way scoring through the air and on the ground. Senior running back Ivonte Patterson (Atlanta, GA) had 148 yards on 25 carries, his third straight game going over the century mark, while sophomore tight end Latrevien O'Neal (Notasulga, AL) scored his first career touchdown on a 21-yard catch in the end zone. The Golden Tigers held CAU to 181 yard of total offense as junior linebacker Wesley Appolon (Montreal, CANADA) added to his team lead with nine tackles and his first sack of the season.
Morehouse remained winless in 2021 after giving up over 400 yards of total offense to Edward Waters. The Maroon Tigers did show flashes of success on the ground, rushing for 144 yards including 69 yards and a touchdown from freshman running back Earnest Davis (Charlotte, N.C.). Defensively, freshman defensive back Armani Maddox (Atlanta, GA) filled up the stat sheet with four tackles,a forced fumble, a fumble recovery and an interception.
Prediction: Tuskegee 20, Morehouse 7