SIAC Week Three Preview & Predictions
September 16th, 2021 1:00pm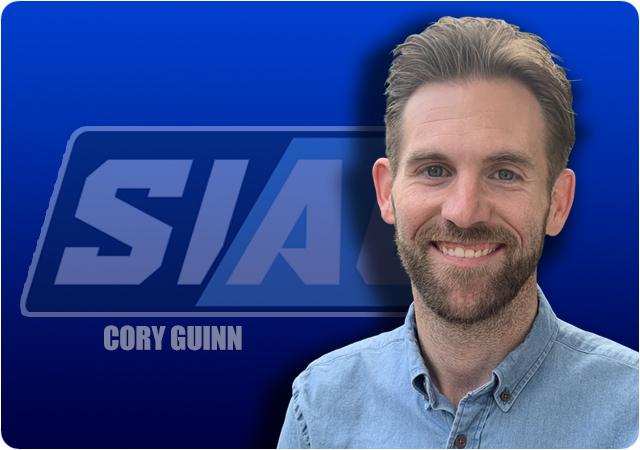 Week Two Results (***indicates SIAC contest)
Thursday, September 9
Benedict 44, Edward Waters 3 (Columbia, S.C.)
Saturday, September 11
Southern 41, Miles 24 (Baton Rouge, LA)
Florida A&M 34, Fort Valley State 7 (Tallahassee, FL)
Central State 19, Lincoln (PA) 7 (Lincoln, PA)
Kentucky Wesleyan 26, Kentucky State 25 (Frankfort, KY)
West Alabama 33, Tuskegee 7 (Tuskegee, AL)
Lane 35, Clark Atlanta 26 (Atlanta, GA)***
Savannah State 50, Livingstone 7 (Savannah, GA)
Albany State 28, Shorter 12 (Albany, GA)
#22 West Georgia 47, Morehouse 0 (Carrollton, GA)
Allen 20, Johnson C. Smith 19 (Charlotte, N.C.)
Week Three Schedule
Saturday, September 18
Shorter (1-1, 0-0 GSC) at Clark Atlanta (1-1, 0-1 SIAC) 12:00 p.m.
Shorter will be facing its second consecutive SIAC opponent after falling last week to Albany State by a 28-12 score on the road. The Hawks' defense has struggled early on, particularly through the air, giving up over 250 passing yards per game through the first two games. On offense, junior quarterback Aneas Dennis (Austell, GA) has completed 75% of his pass attempts (39-for-52) for 403 yards and three scores, but also has three interceptions, while sophomore running back Jaiden Dollard (Titusville, GA) leads the ground game with 98 yards and three touchdowns.
A late Clark Atlanta comeback fell short in the team's SIAC opener against Lane last week as the Panthers were unable to overcome an early 21-point deficit inside Panther Stadium. CAU outscored Lane 19-7 in the second half as the quarterback duo of junior Elijah Odom (Newport News, VA) and sophomore Sharif Brown (Stockbridge, GA) combined to finish 17-for-33 for 232 yards and three touchdowns, while Brown also totaled 51 rushing yards on seven carries. The Panther secondary struggled throughout, giving up 318 yards through the air.
Prediction: Clark Atlanta 24, Shorter 17
Central State (1-1, 0-1 SIAC) at Shaw (0-2, 0-0 CIAA) 1:00 p.m. | Video
Redshirt-freshman quarterback Christian Peters (Charlotte, N.C.) provided a spark for Shaw in his first career start, completing 19-of-31 pass attempts for 196 yards and three touchdowns, but the Bears suffered a narrow 28-26 defeat at the hands of FCS Davidson College on the road. The stout Davidson run game collected 310 yards and three touchdowns as the Wildcats defense stalled a Shaw drive near midfield with 25 seconds remaining on the game clock to secure the win.
Central State picked up its first win of 2021 with a double-digit victory over Lincoln (PA), converting two early fumble recoveries into rushing touchdowns from junior quarterback Siaosi Amaya (Los Angeles, CA) and freshman running back Demonte' Dunlap (Portsmouth, VA) in the opening quarter of play. Amaya finished off the scoring for CSU with a touchdown pass to junior Said Sidibe (Newport News, VA) in the fourth as the Marauder defense held Lincoln (PA) to just 44 rushing yards on 45 attempts in the contest.
Prediction: Central State 17, Shaw 14
Edward Waters (1-1) at Tuskegee (0-2, 0-0 SIAC) 2:00 p.m.
The Tigers got behind early against the powerful Benedict offense and couldn't catch up as the EWU defense surrendered 478 total yards, including 320 yards through the air. The Tigers' offense mustered just 175 total yards, turning the ball over twice via interceptions and going just 5-for-14 on third down attempts.
Tuskegee's offense has faltered early on in the 2021 season, scoring just seven points across its opening two games against Fort Valley State and West Alabama. The Golden Tiger ground game averages just 46.5 yards per contest, while the defense hasn't been able to catch its breath, surrendering 31.5 points and 375.5 yards per game so far.
Prediction: Edward Waters 20, Tuskegee 10
***Lane (1-1, 1-0 SIAC) at Fort Valley State (1-1, 0-0 SIAC) 2:00 p.m. | ESPN+
Fort Valley State was locked in a 7-7 tie at intermission with FCS Florida A&M last weekend, but the Rattler pitched a shutout in the second half to stave off the upset on its home field. Sophomore quarterback Tyrell Jackson (Greenville, S.C.) continued his solid start to the season, finishing the contest 20-for-38 with 201 yards and a touchdown, while fellow sophomore Erron Price (Lawrenceville, GA) had six catches for 72 yards. Senior defensive lineman Antonio Golden tallied five tackles, two tackles for loss and one sack, bringing his season sack total to four in just two games.
Lane survived a fourth quarter comeback attempt last weekend to come away with a win in its SIAC opener against Clark Atlanta, compiled over 500 yard of total offense and forcing two turnovers on the defensive side of the ball. Freshman running back Ike Brown (Shreveport, LA) carried the load with 121 rushing yards and three scores, while senior quarterback Tarik McKinzie (Geneva, FL) was 25-for-38 through the air for 318 yards and two touchdowns. Freshman Virgil Evans (Orlando, FL) caught six passes for 101 yards and senior defensive lineman Andrew Farmer (Jacksonville, FL) was in the CAU backfield all game, collecting five tackles, four tackles for loss and three sacks.
Prediction: Fort Valley State 31, Lane 20
Kentucky State (1-1, 1-0 SIAC) at Tennessee State (0-2, 0-0 OVC) 3:00 p.m. | ESPN+ | Radio
A stout Kentucky State defensive front held Kentucky Wesleyan to just 31 rushing yards, but KWU threw for 317 yards and scored with 1:37 remaining in the game to escape Frankfort with a narrow one-point win last Saturday. Dual-threat junior quarterback Jaylen Myers (Aloca, TN) was 12-for-16 for 152 yards and two touchdowns through the air while also scoring on a four-yard touchdown run in the second quarter to lead the Thorobreds. Junior safety Ja'cione Fugate (Norfolk, VA) paced the defense with five tackles, 2.5 tackles for loss and his first interception of the season.
The Eddie George era at Tennessee State has begun with consecutive losses to Grambling State and Jackson State, but the Tigers get a chance to get in the win column playing down a division this week. Freshman running back Devon Starling (Antioch, TN) leads the backfield with 123 rushing yards and a touchdown, while senior tight end Rodell Rahmaan has flash big play potential, catching five passes for 100 yards and a score.
Prediction: Tennessee State: 23, Kentucky State 17
Miles (0-2, 0-0 SIAC) at Morehouse (0-2, 0-0 SIAC) 3:00 p.m. | Stats
Miles once again had an FCS opponent on its heels, leading SWAC foe Southern University 24-20 late in the third quarter. However, the Jaguars scored 21 unanswered points down the stretch to pull away for the win. Both sides had over 400 yards of total offense as Miles' redshirt-junior quarterback Claude Newell III (Birmingham, AL) was 17-for-24 with 227 yards and two touchdowns and fellow redshirt-junior running back Donte Edwards (Mobile, AL) had 67 rushing yards and a score.
Morehouse faced off against its second straight Gulf South opponent in #23 West Georgia last week and got shutout, getting outgained 547-122 on offense. The Maroon Tigers have averaged just 126.5 yards per contest, while giving up over 500 yards per game to opponents. Junior safety Carlito Gonzalez (Stone Mountain, GA) has been a bright spot on defense, totaling 18 tackles and 2.5 tackles for loss thus far.
Prediction: Miles 33, Morehouse 14
***Benedict (2-0, 0-0 SIAC) at Savannah State (1-1, 0-0 SIAC) 6:00 p.m. | Stats | Video
Two of the SIAC's strongest offenses square off as Benedict leads the way with 44.5 points per game and a perfect 2-0 record. Last week, the Tigers put up 44 points and 478 total yards in a win over Edward Waters as junior quarterback Eric Phoenix (Savannah, GA) had another strong game with 292 yards and four touchdowns through the air as well as 41 yards and another touchdown on the ground. Four different receivers hauled in a touchdown for Benedict led by graduate student Darius Philon's (Miami, FL) four receptions for 150 yards. The Benedict defense had seven total tackles for loss and held EWU to just 78 rushing yards.
Savannah State controlled the game from start to finish, erupting for 30 points in the second quarter alone and recording nearly 500 yards of total offense while holding Livingstone to just 94 yards. Freshman quarterback JT Hartage (Forsyth, GA) produced solid numbers in a reserve role, going 6-for-8 with 134 yards and two touchdowns and scoring another touchdown on the ground to go along with 64 rushing yards. Starting quarterback junior D'Vonn Gibbs (Stone Mountain, GA) also threw for a touchdown and ran for another. Sophomore running back Einaj Carter (Poughkeepsie, N.Y.) hauled in three passes for 75 yards and two touchdowns of his own.
Prediction: Savannah State 27, Benedict 24
Livingstone (0-2, 0-0 CIAA) at Allen (1-1) 6:00 p.m.
As stated above, Livingstone was completely shut down last week by Savannah State and has struggled mightily to begin the 2021 season. The Bears will face off against a third SIAC member this week after being outscored 63-16 so far, ranking last in all of Division II with just 84.5 yards of total offense per game. Sophomore linebacker Jaden Echols (Griffin, GA) has been a bright spot on defense, totaling 14 tackles and two tackles for loss.
Allen picked up the first win of its young NCAA provisional era last week with a thrilling 20-19 win over CIAA foe Johnson C. Smith. The Yellow Jackets scored with 55 seconds remaining in the game on a seven-yard touchdown strike from freshman quarterback David Wright III (Tampa, FL) to redshirt-freshman running back Beau Harrington (Haines City, FL) to pull off the upset. In addition to the game-winning touchdown catch, Harrington also scored twice on the ground, while sophomore defensive end Kerry Thompson Jr. (Helena, AL) recorded five total tackles, one tackle for loss, one sack and one forced fumble on defense.
Prediction: Allen 17, Livingstone 6
Albany State (2-0, 0-0 SIAC) at #3 Valdosta State (2-0, 0-0 GSC) 7:00 p.m. | Radio | Stats | Video
The Golden Rams put their perfect record on the line this weekend against its toughest opponent to date in third-ranked Valdosta State. Albany State's balanced play on both sides of the ball has led to a +40 scoring margin while holding opponents to just 212 yards of offense per game and forcing six turnovers, including five interceptions. Freshman running back Marcuis Fulks (Powder Springs, GA) leads the rushing attack with 121 yards and two touchdowns, while redshirt-sophomore quarterback Dionte Bonneau has completed 67.5% (27-of-40) of his pass attempts for 352 yards and three touchdowns to go along with 95 yards on the ground. Defensively, five different players have recorded an interception for a secondary that is limiting opponents to just 107.5 passing yards per game
The Blazers entered Saturday's prime time matchup with an unblemished record of their own, having outscored its two opponents 104-14 and averaging 477 yards of total offense per contest. In last week's victory over Virginia Union, VSU junior quarterback IvoryDurham (Jacksonville, FL) passed for two touchdowns and ran for two more as the Blazers totaled 307 rushing yards and five touchdowns. Durham and fellow junior running back Seth McGill (Miami, FL) each eclipsed the century mark on the ground, while redshirt-senior linebacker Nick Moss (Dearing, GA) led the defense with 14 total tackles and a 44-yard fumble recovery.
Prediction: #3 Valdosta State 38, Albany State 14