Team Capsules Part 2: Quincy & McKendree
August 30th, 2019 12:00am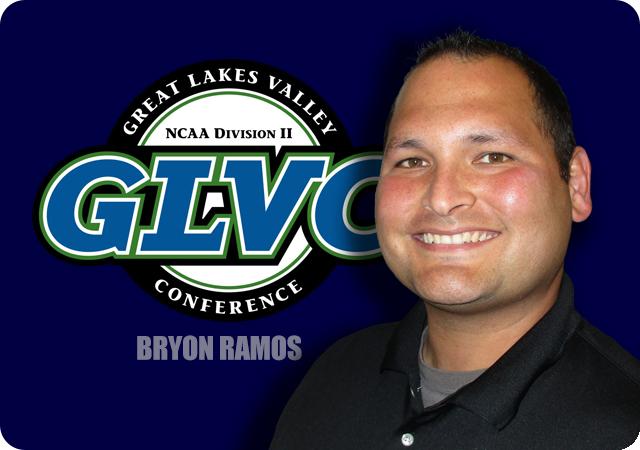 Team Capsules Part 2: Quincy & McKendree
This is a part two of a four-part series in which' I countdown my GLVC preseason rankings, and provide my thoughts on each team as we head into the 2019 football season.
–
–
–
–
McKendree
Quincy
Southwest Baptist
William Jewell
#6. Ouincy
2018 record: 4-7
Largest margin of victory: 31-24, Kentucky Wesleyan
Largest margin of defeat: 49-0, Indiana State
Best win: 31-24, Kentucky Wesleyan (3-7)
Worst loss: 41-26, St. Francis, IL (4-7)
Returners: Offense 8, Defense 8
All conference returners
| | | | | |
| --- | --- | --- | --- | --- |
| Justin Rosendahl | OL | 300 | 6-4 | R-Sr. |
| Keenan Stegall | DB | 200 | 6-1 | Sr. |
| Bryce Johnson | DL | 265 | 6-0 | R-Sr. |
| DT Christiansen | DB | 200 | 6-2 | Sr. |
| Jacques Jean Baptiste | DL | 270 | 6-0 | So. |
Andrew Rund, Sr., QB & Bryce Johnson, Sr., DL Source: GLVC Sports Facebook
As Gary Bass heads into his third year as the head coach of the Quincy Hawks, he is hoping that the foundation and culture that he's worked to build over the past two years will pay off and translate into more wins. The Hawks will have several veterans to rely on, including four all conference selections on the defensive side of the ball. This combined with veteran leadership on the offensive side of the ball has the Quincy Hawks hopeful that they can take a big step forward into the upper half of the conference.
Offense
First year offensive coordinator Keith Barfield will have a tall task in front of him in kickstarting an offense that averaged only 15 points per game last year. The Hawks will head into 2019 under the leadership of senior quarterback Andrew Rund. Rund accounted for over 1300 yards and 6 touchdowns in 2018. Expected to support Rund in the running game will be leading returning running back Sherond Boyd. Sophomore Jalen Griffin, and juco transfer Oscee Calhoun are also expected to give the Hawks and added spark this year. Carlton Stamp and Marlin Washington return in the passing game to offer Rund some experienced targets. Keep an eye on Western Illinois transfer Brandon Gaston to also make an impact at the wide receiver position. Of course, none of this skill talent matters without the guys up front to make it happen. The Hawks expect that redshirt freshman Imori Heard will help solidify the offensive trenches. Also, one best in the conference will be returning in all-conference offensive lineman Justin Rosendahl, who will also serve as a one of the team leaders, on and off the field.
Defense
Quincy will be looking to build upon a defensive unit that finished in the middle of the pack in the GLVC in 2018. Leading the way will be all-conference returning defensive linemen Bryce Johnson and Jacques Jean Baptiste who combined for 10 tackles for loss in 2018. Hampton transfer Norman Oglesby is expected to step into the rotation and solidify this unit as well. The linebacker corps will be led by Peyten Chappel who registered seven tackles for loss and two interceptions last year. Chappel will partner with sophomore Marvion Harris as he steps into a bigger role at the linebacker position this year. In the secondary, the Hawks can rely on a couple of all-conference returners in Keenan Stegall and DT Christiansen. Both combined for seven pass break ups in 2018. Sa'Hron Cunningham and Central Missouri transfer Andrew Houston should also have significant contributions in the Quincy pass defense.
Special Teams
Nathan Kewney returns for his senior season after averaging just under 40 yards per punt in 2018, which should provide stability in their punting game. Place kicker Michael Klotz also returns after going 6-12 last season in field goals with a long of 43 yards. In the return game, the Hawks will likely rely on Sa'Hron Cunningham, who brings experience and production with a 23.5 yards per return average in 2018.
#5. McKendree
2018 record: 6-5
Largest margin of victory: 48-14, Quincy
Largest margin of defeat: 48-10, Indianapolis
Best win: 48-14, Quincy (4-7)
Worst loss: 45-38, Truman (6-5)
Returners: Offense 4, Defense 7
All conference returners
| | | | | |
| --- | --- | --- | --- | --- |
| Josh Lazaro | K | 5-10 | 160 | Jr. |
| Brandon Purnell | DL | 6-2 | 240 | Jr. |
| Isaiah Ward | DL | 5-11 | 175 | Jr. |
| Jace Franklin | RB | 5-9 | 195 | Jr. |
| Matt Cole | WR | 5-10 | 200 | Sr. |
| Michael Smith | DL | 6-1 | 250 | Sr. |
| Steven Leadlove | TE | 6-1 | 240 | Jr. |
| Austin Huls | OL | 6-7 | 180 | Jr. |
| Caleb Shipley | LS/LB | 6-2 | 200 | Jr. |
| Ricco Gipson, Jr. | LB | 6-1 | 230 | Sr. |
Matt Cole, Sr., WR & Mike Smith, Sr., DL Source: GLVC Sports Facebook
While coach Mike Babcock posted a fourth consecutive winning season for McKendree Bearcats, he is likely looking to drastically sharpen his teams focus and execution as their six wins was the least amount they've had since 2014. The Bearcats will be leaning on senior leadership, assignment discipline, and a blue-collar work ethic to help them have a successful 2019.
Offense
McKendree scored a conference best 36 points per game last season. They achieved this through a balanced attack from running back Preston Thompson and quarterback Reece Metcalf. Both players have graduated, and the Bearcats will need someone to step up to fill their shoes. Jace Franklin returns at running back and is primed to become a featured back in this offense after rushing for 726 yards and three touchdowns in 2018. With a relatively young quarterback room, the Bearcats will likely look towards Murray State transfer Eli Oltean to lead this potent offensive attack. If Oltean is selected to head up the offense, he will have nice targets in Steven Towns and speed merchant Matt Cole, who is getting attention as a potential prospect for the next level. Up front, offensive linemen Jake Stevenson and Austin Huls will lead a unit that looks to build on their recent success.
Defense
The Mckendree defense has nothing but opportunity for improvement with talent returning at several positions. All-conference returners Isiah Ward, Michael Smith, and Brandon Purnell are expected to anchor the defensive line unit. All-conference linebacker Ricco Gipson will return for his senior season and will have help from sophomore Bennet Richter who gained valuable experience in 2018.
Special Teams
First team all-conference place kicker Josh Lazaro will help give stability to the Bearcat special teams unit. Lazaro was 13-16 in field goal attempts last year and knocked in 44 extra points. The return game looks to be a continued strength for McKendree headed into 2019 with Matt Cole looking to build on a year where he averaged 35 yards per return and 2 returns for touchdowns.