Team Capsules Part 4: Missouri S&T and Indianapolis
September 3rd, 2019 12:00pm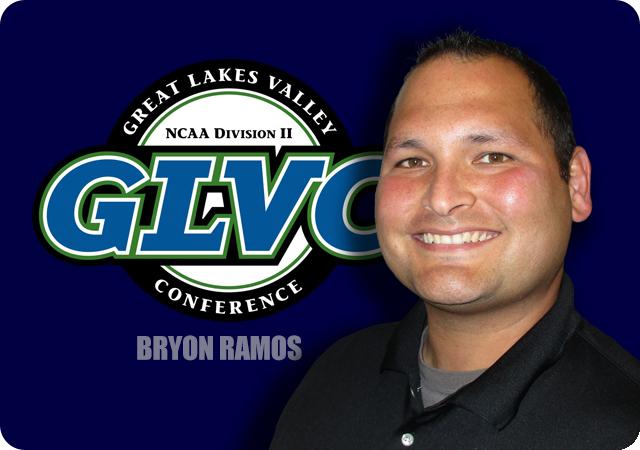 This is the final part of a four-part series in which I countdown my GLVC preseason rankings and provide my thoughts on each team as we head into the 2019 football season.
Indianapolis
Missouri S&T
Lindenwood
Truman
McKendree
Quincy
Southwest Baptist
William Jewell
#2. Missouri S&T
2018 record: 10-2
Largest margin of victory: 45-7, Lincoln
Largest margin of defeat: 52-12, Drake
Best win: 34-33, Truman (6-5)
Worst loss: 24-17, Indianapolis (10-2)
Returners: Offense 8, Defense 8
All conference returners
| | | | | |
| --- | --- | --- | --- | --- |
| Jonathan Banowetz | K-P | 5-11 | 175 | Sr. |
| Joseph Boettcher | DL | 6-3 | 315 | Sr. |
| Josh Elam | OL | 6-2 | 295 | Sr. |
| Logan Armontrout | WR | 6-4 | 210 | Sr. |
| Ryan Kirkendall | DB | 5-11 | 200 | Sr. |
| Tershawn Wharton | DE | 6-4 | 255 | Sr. |
| Ben Styron | PK | 5-11 | 180 | Sr. |
| Deshawn Jones | RB | 5-9 | 185 | Sr. |
| Josh Brown | WR | 5-7 | 155 | Jr. |
| Austin Griffin | TE | 6-3 | 230 | Sr. |
| Ben Straatmann | LB | 6-2 | 200 | So. |
| Josh Thornton | OL | 6-4 | 305 | Sr. |
| Justin Onwugbufor | DB | 5-11 | 185 | Jr. |
Tershawn Wharton, Sr., DE & Deshawn Jones, Sr., RB Source: GLVC Sports Facebook
In 2018, the Missouri S&T Miners had one of their most successful seasons in their program's history, reaching the 10-win mark for only the third. They were rewarded with an invitation to the Mineral Water Bowl where they took down Minnesota State Moorehead 51-16. As sweet as 2018 was, I imagine that a faintly bitter taste of "what if" doesn't go unnoticed when the Miners think back. Specifically, what if circumstances had been different on the night of October 6th, 2018, which essentially amounted to the conference championship game when the Greyhounds edged the Miners 24-17. S&T led this game 14-3 at halftime and there were no indications that things were going to change so drastically. Then, mother nature happened. 3 lightning delays later, and any momentum S&T had managed had evaporated, and a well-coached team with championship DNA was able to get their footing and crawl back into the game. Combine this with S&T losing their all-time great quarterback in the second half, and the outcome could be seen coming down the tracks, even if it did take 5 ½ hours for it to finally arrive. What if things had been different and the Miners held onto the lead? Well, we'd likely be talking about the 2018 S&T playoff run, not their Mineral Water Bowl victory. In any case, it's time to prepare for 2019, and the Miners head into the season with a new quarterback and a new coach. Typically, this wouldn't bode well for any team, however S&T returns 13 all conference players, the most by any team in the league.
Offense
It's impossible to talk about the 2019 Miner's offense without first acknowledging the tremendous void in productivity left by the graduation of quarterback Tyler Swart. Replacing a career 8,796 passing yards and 79 passing touchdowns is enough to give any coach pause. However, first year head coach Todd Drury is more concerned with the details it takes to win and improvements that need to be made from last year. The Miners have enough talent returning that a simple approach of winning the line of scrimmage, running the ball effectively, and limiting turnovers should be should consistently produce points. Up front the Miners can rely on returning all-conference offensive linemen Josh Elam and Josh Thornton to bring stability to this unit. Also keep an eye on senior Ke'Juan King as he makes his return to the field to give the offensive line unit an even bigger boost. There will be no shortage of talent to carry the ball behind these big guys, as the Miners return a trio of very capable backs with experience. Leading the charge is senior Deshawn Jones who earned all-conference honors in 2018 despite only putting up a fraction of the production during his sophomore season, where he garnered Harlon Hill consideration. Jones will not be expected to go at it alone with sophomores Aaron Moya and Payton McAlister getting valuable experience in 2018. Despite losing the production of Braxton Graham and Justin Vaughn at the receiver position, S&T has a good chunk of productivity coming back in Josh Brown and Logan Armontrout who combined for over 800 yards and 7 touchdowns last year. Watch for new commers Brenon Michel (Nebraska Kearny) and Cameron Clemons (Western Illinois) to mix into the receiving action as well. With all this talent and protection, the question remains, who will line up behind center when the season kicks off for the Miners. Looking at the roster and the experience coming back, odds are that it will either be Junior Brennan Simms or Sophomore Luke Hertzler. Simms has the most experience but still only has 25 pass attempts on his resume. Is there enough veteran leadership on the offensive side of the ball that coach Drury might risk putting in one of his redshirt or true freshmen?
Defense
One of the main reasons I did not hold opinion with the coaches in picking MO S&T fourth in the conference was the sheer amount of talent they have returning on the defensive side of the ball. They return five all conference players, including two first teamers on the all-important defensive line unit in Tershawn Wharton and Joeseph Boettcher. Between them, they tallied 13 ½ sacks and 25 tackles for loss in 2018. Wharton was chosen as a preseason all-American by d2football.com. Sophomore Ben Straatman will be looked upon to be the man at linebacker with the graduation of the playmaking Bo Brooks. Straatman's impressive resume includes 6 ½ tackles for loss, three sacks, and one interception. His 2018 production demonstrates that he's completely capable of filling this role. Don't be surprised to see true freshman Ryan Brooks out of Jefferson City contribute in this group as well. Rounding out the secondary will be all-conference returnees Ryan Kirkendall and Justin Onwugbufor. Kirkendall is a first team selection that posted 2 ½ tackles for loss and two interceptions from the safety position in 2018.
Special Teams
The Miner kicking game looks to be in good shape heading into 2019 as they return a pair of all-conference players. Place kicker Ben Styron returns for his senior season after posting 89 points in point after tries and field goals in 2018. Punter Jonathan Banowetz also returns after pinning his opponents inside of the 20-yard line 13 times in 2018. With the graduation of Roderick Chapman and Braxton Graham, S&T will need to find someone to take over return game duties in 2019. Chances are that Josh Brown will be given a fair shot after returning 10 kick offs for a 27 yard per return average in 2018.
#1. Indianapolis
2018 record: 10-2
Largest margin of victory: 48-10, McKendree
Largest margin of defeat: 35-7, Ouachita Baptist
Best win: 34-24, Hillsdale (10-3)
Worst loss: 30-7, Grand Valley State (10-2)
Returners: Offense 6, Defense 6
All conference returners
| | | | | |
| --- | --- | --- | --- | --- |
| Clay Hadley | OL | 6-1 | 280 | Jr. |
| Jacob Schmatz | DL | 6-4 | 262 | R-Sr. |
| Joe Lambright | LB | 6-1 | 225 | Sr. |
| Joseph Sarabia | TE | 6-1 | 231 | R-Jr. |
| Al McKeller | RB | 5-9 | 215 | Jr. |
| Rondell Weathers | DL | 6-0 | 255 | Sr. |
| Tarnjeet Singh | OL | 6-4 | 286 | R-So. |
| Toriano Clinton | RB | 5-9 | 185 | So. |
| Aaron Matio | WR | 6-1 | 210 | R-Jr. |
| Alex Parsons | LB | 6-2 | 211 | Sr. |
Al McKeller, Jr., RB & Jacob Schmatz, R-Sr. DL Source: GLVC Sports Facebook
Indianapolis not only continued their impressive run of GLVC dominance in 2018 but took a step in improving their regional reputation with a defeat of MIAA champion Fort Hays in the first round of playoffs. While the Greyhounds look to be set up for another successful run in 2019 with 10 returning all-conference players, they will have to deal with change on several fronts. First and foremost is the retirement of legendary coach Bob "Bart" Bartolomeo. Coach Bart finished his Greyhound coaching career with a 79-26 record and six GLVC titles. Long time assistant Chris Keevers has taken the reigns after spending 25 years with the program as an assistant. The Greyhounds will also have to rely on a new signal caller after the graduation of longtime quarterback and leader Jacob Puricha. While this type of change can certainly be a challenge for any program, Indianapolis has an established culture and championship pedigree and are well prepared to weather whatever the GLVC will throw at them.
Offense
When asked at the GLVC football media day what 2019 version of the Indianapolis offense would look like, coach Keevers smirked and said in a very matter of fact way, "We're going to run the ball". In other news, water is wet and St. Louis summers are muggy. Between Harlon Hill finalist Al McKeller and Toriano Clinton, the Greyhounds have over 2,000 yards rushing and 22 touchdowns returning in their backfield. Add to that fact that all-conference offensive lineman Clay Hadley and Tarnjeet Singh return, and there's no doubt how the Greyhounds will go about moving the ball. The biggest question is who will be calling signals. Bryce Standcombe is the most veteran quarterback on the roster and has experience as a starter when Jake Puricha went down with injury in previous years. He looks like the most sensible option given his knowledge and experience within the offense. However, another intriguing option could be Southwest Baptist transfer TJ Edwards. Edwards currently sits second on the GLVC record book for career touchdowns. He also as over 8,000 yards passing to his credit. If Edwards can learn the Greyhound playbook, he could be a talent that takes this offense to a different level.
Defense
Indianapolis will have one of the stoutest front-seven in the conference as they head into 2019. All-conference performers Jacob Schmatz and Rondell Weathers combined for 13 tackles for loss and eight sacks in 2018. Joining the defensive line rotation will be Illinois State transfer Ryan Guhl who should add some nice depth to an already talented group. Behind them will be a pair of the most talented linebackers in the conference in Alex Parsons and Joe Lambright. Both earned all-conference honors in 2018 and return after combining for 189 total tackles 13 ½ for a loss, and 2 picks. In the secondary, look for redshirt junior Mitch Dewitt to lead a group that gained some reinforcements in the form of division one transfers Jordan Peterson (Indiana) and Nick Giles (Ball State).
Special Teams
Place kicker Paul Buisman looks to take sole possession of the kicking duties after going 6-8 in field goals with a long of 35 yards in 2018. Buisman also served as the team's main punter last year averaging 38.63 yards per punt. Return duties look to fall into the talented hands of Toriano Clinton and Daveon Bell, with Clinton taking kick offs and Bell taking punts. Clinton averaged 38 yards per return and took three to the house in 2018. Bell was a threat racking up almost 200 punt return yards and taking one back for a touchdown.