Team Capsules Part 3: Truman & Lindenwood
September 2nd, 2019 12:00am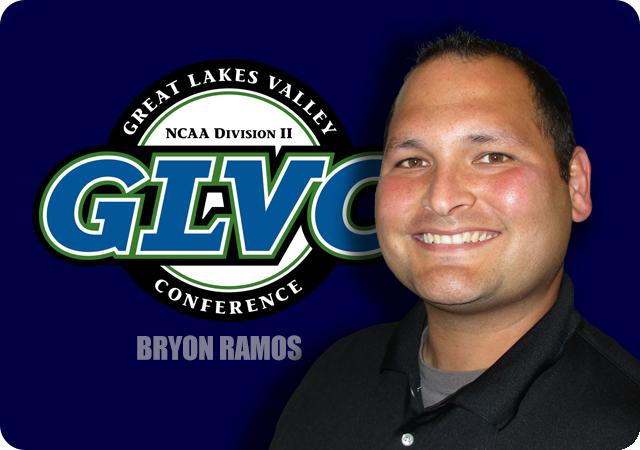 This is a part three of a four-part series in which I countdown my GLVC preseason rankings and provide my thoughts on each team as we head into the 2019 football season.
–
–
Lindenwood
Truman
McKendree
Quincy
Southwest Baptist
William Jewell
#4. Truman
2018 record: 6-5
Largest margin of victory: 41-7, Quincy
Largest margin of defeat: 31-7, Indianapolis
Best win: 45-38, McKendree (6-5)
Worst loss: 20-10, Michigan Tech (4-6)
Returners: Offense 8, Defense 10
All conference returners
| | | | | |
| --- | --- | --- | --- | --- |
| Jordan Salima | RB | 5-10 | 210 | Sr. |
| Jordan Siegel | DB | 5-10 | 197 | Sr. |
| Lawrence Woods | DB | 5-9 | 171 | Jr. |
| Sam Reeves | DL | 5-8 | 223 | Sr. |
| Jacob VanDoren | OL | 6-3 | 265 | Jr. |
| Josh Scheiderer | K/P | 5-11 | 166 | So. |
| Zach Nadle | DB | 5-11 | 185 | So. |
| Jacob Morris | FB | 5-8 | 240 | Jr. |
| Jake Floyd | DL | 5-10 | 275 | Sr. |
| Travis Myerson | DB | 6-1 | 192 | Sr. |
Jordan Siegel, Sr., CB & Jaden Barr, Sr., QB Source: GLVC Sports Facebook
Coach Greg Nesbitt will be looking to build upon a 2018 campaign in which his Truman Bulldogs finished 3rd in the GLVC with a 5-2 conference record. Their challenging out of conference schedule included 8-3 Saginaw Valley, eventual NAIA national champion Morningside, and division one Valparaiso. Overall the Bulldogs finished 6-5. Moving into 2019, they find themselves in a good position to improve on that record with 10 returning all-conference players and the most stable coaching situation in the conference.
Offense
The Bulldogs return almost all of the key pieces that helped them finish second in the conference in rushing last year, gaining 213 yards per game. All conference selections Jordan Salima (RB), Jacob Morris (FB), and Jacob VanDoren (OL) all return to solidify the Truman ground game. In addition, signal caller Jaden Barr returns for his senior season after rushing for over 900 yards and seven touchdowns. Barr also threw for over 1300 yards and 10 touchdowns. In 2019, the Bulldogs will look to balance the offensive attack with improvements in the passing game and taking care of the football. Pass catchers Jake Ellis (TE), Dante Ruffin (WR), and Ian Ronan (WR) are back to support their quarterback in this goal. Also look for redshirt freshman wider receiver Cody Schrader to play a factor in the passing game this year.
Defense
The Bulldogs return a plethora of talent on the defensive side of the ball. All-conference defensive linemen Jacob Floyd and Sam Reeves anchor a group that is talented and deep. In 2018, the duo recorded 22 tackles for loss and nine sacks. Junior AJ Devecchi will also be counted on in this group after posting a sophomore campaign with seven tackles for loss and three sacks. Behind the defensive line look for linebackers Reed McBroom and Eric Yakle to lead the charge of a run defense that ranked second in the conference last year. In the secondary, the Bulldogs return the most experienced and productive group in the conference. Truman will be able to march out 4 returning all-conference defensive back selections in 2019. Jordan Siegel, Lawrence Woods, Zach Nadle, and Travis Myerson combined for five interceptions and 16 pass break ups last year. Junior transfer Job McGinty should help this group have an even better 2019.
Special Teams
Place kicker Joshua Schneider returns after a freshman season in which he went 15-21 in field goals. His 71% field goal percentage was good enough for third in the conference. Returning kicks for the Bulldogs should be must watch moments again, as electric return man Lawrence Woods comes back after a stellar sophomore season. In 2018 Woods tallied 609 return yards and 3 touchdowns. Coach Nesbitt will probably have to find creative ways to get him involved as teams are clearly avoiding him now. During the first six games of last season, Woods had 10 returns. During the last five games, he only had 3 chances to return the ball.
#3. Lindenwood
2018 record: 4-7
Largest margin of victory: 51-13, Missouri Southern
Largest margin of defeat: 41-14, Nebraska Kearny
Best win: 48-41, Emporia State (8-4)
Worst loss: 41-14, Nebraska Kearny (5-6)
Returners: Offense 9, Defense 6
All conference returners
| | | | | |
| --- | --- | --- | --- | --- |
| Erik Henneman | TE | 6-3 | 236 | Sr. |
| Darrius Williams | DB | 6-2 | 200 | Sr. |
| Drew Seers | LB | 6-1 | 227 | Jr. |
| Uchenna Egwuonwu | DL | 6-2 | 265 | Sr. |
Cade Brister, R-So., QB & Uchenna Egwuonwu, Sr., DL Source: GLVC Sports Facebook
Coach Jed Stugart heads into his third year at the helm of the Lindenwood Lions looking to make an immediate impact on their new conference. For the past several years, Lindenwood has played in the MIAA, home to perennially tough teams and tough road trips. The move to the GLVC will be a huge relief on the Lindenwood travel budget and allows them to play non conference games for the first time since 2012. The Lions entrance into the conference has not gone unnoticed as the coaches picked them to finish second. Coach Stugart believes with the improvements he's seen in overall commitment, leadership, and accountability, that this team is capable of meeting those expectations and more.
Offense
Jed Stugart teams want to run the ball. It is what he did at Sioux Falls, and he believes the Lions have the personnel and mind set to do it in St. Charles. Nash Sutherlin returns for his junior season after rushing for over 600 yards and six touchdowns in 2018. Helping carry the load will be sophomore back Ethan Staskewicz. The Lions should also see improvements up front opening running lanes from transfer offensive lineman Connor Mazzota. Of course, Lindenwood will still rely on the passing game as they have two of the most potent weapons in the conference in Cade Brister (QB) and Eric Henneman (TE). Jarrett Johnson is expected to play a bigger role catching the ball this year as well.
Defense
After the graduation of Lindenwood all-time great Jonathan Harris and several other veterans, the Lions found themselves with a significant production void along the defensive line. Senior defensive end Uchenna Egwuonwu is the only defensive lineman returning with more than three tackles for loss in 2018. While the Lions have young talent in house, help was needed to bridge the gap. Junior college tranfsers Dwight Dantzler and Anthony Franks are expected to do just that. Also look for senior Antonio Davis to be a major contributor as he fills a bigger role with the graduation of Harris. From the linebacker position, all-conference selection Drew Seers will be leading the defense after an outstanding sophomore campaign where he recorded 12.5 tackles for loss and two interceptions. Look for new comers Anthony Rodriguez, CJ McClure, and Antonio Holmes to support Seers from the linebacker position. Lindenwood returns a secondary that is deep in both production and leadership. All-conference selection Darius Williams returns for his senior year as the emotional spark for the team. Also, expect to see Grady Daniels and Ricky McCoy to take steps forward in the defensive backfield.
Special Teams
It's no secret that special teams play has been an issue for the Lions. Specifically, kickoff coverage and opponents starting field position. Northwest Missouri transfer Brett Garner should help solve this problem with his strong consistent leg. In the return game, the Lions will have to look to replace the production of Cam Sanders, who had one of the best years returning the ball in team history. I would expect that Sutherlin will get a bulk of the opportunities, but it remains to be seen who will assist him in those responsibilities.