Trojans Welcome Dr. Henry Frazier, III as Coach
May 10th, 2022 3:00pm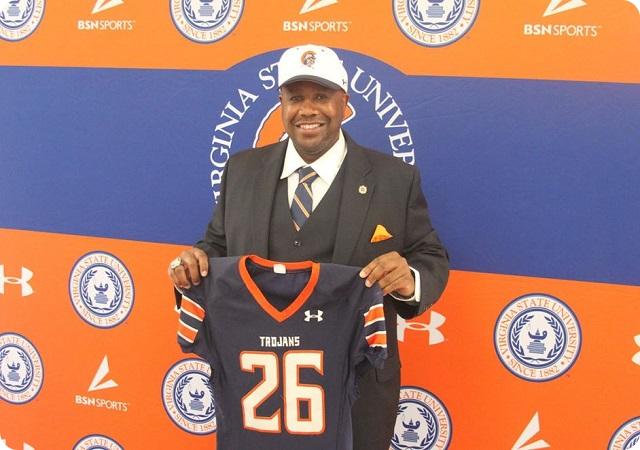 ETTRICK, VA- Virginia State University and the Department of Athletics named Dr. Henry Frazier, III the 26th Head Football Coach on Tuesday, May 10.

"Coach Frazier is no stranger to CIAA Football. He is a talented coach who will provide the leadership for our football student-athletes on the field, in the classroom and within our community," said Davis. "The wealth of knowledge Frazier brings to the VSU Trojans football program is highlighted through his countless championship titles, Coach of the Year honors and Hall of Fame inductions."

Prior to his arrival to VSU, Coach Frazier served as the Director of Leadership and Character Development for the University of Maryland (UMD) football program. His move to UMD kept him in the Maryland area footprint; a familiar community for him as a native of Washington, DC. Serving on the football coaching staff at Bowie State University as an assistant from 2017-2019, Coach Frazier contributed to the Bulldogs success to include their 2019 and 2019 CIAA Championships and NCAA Playoff appearances.