GLIAC Week 11 Preview
November 14th, 2019 8:00am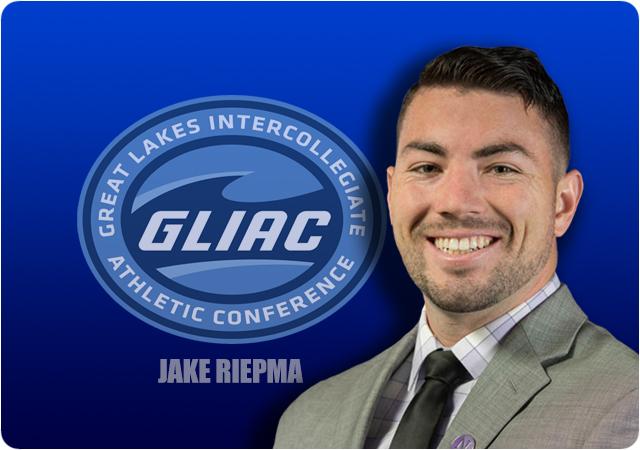 Four games on Saturday in the GLIAC to close out the regular season in week 11 – Grand Valley State hosting Wayne State headlines the weekend's games as second place in the conference will be decided in Allendale, and Ashland can finish in a tie for second place with a win over Northern Michigan.
Ferris State, GVSU, WSU, and Ashland have all clinched winning seasons, while Saginaw Valley State needs a win over Davenport to ensure a record over the .500 mark in Ryan Brady's first season. Davenport and Michigan Tech will finish at 5-5 if they can pull off wins in the final week of regular season play, while Northwood and Northern Michigan are looking for just their second win of the season respectively.
After ten weeks of play, the standings look like this:
Wayne State can finish alone in second place in the GLIAC with a win over Grand Valley, but a potential three-way tie for second could also play out, and I know that doesn't exactly scream appointment viewing, but that's about all we have on this final weekend of the regular season – Ferris State ended all potential drama with their win over the Lakers last Saturday in the Anchor-Bone Classic.
There is, however, some playoff drama on the line given Grand Valley State's scenario – the Lakers enter Saturday 8-2 overall and the No. 8 team in Super Region Three. The top seven teams from each region makeup the playoffs – thus the Lakers are currently on the outside looking in. In terms of what to keep your eyes on regionally for the Lakers' playoff lives – they'll be scoreboard watching Northwest Missouri State who is No. 6 in SR3 up against Central Missouri who is the number two team in the region at 10-0 overall. Another game that will potentially help GVSU out is Henderson State, the No. 7 team in the region playing at Ouachita Baptist who is also undefeated at 10-0 and the number three team in SR3. If you're a Laker fan, you're rooting hard for Central Missouri to beat NWMS and Ouachita Baptist to beat Henderson State. While there's no guarantee GVSU will jump either of those teams with a win and a Bobcat or Reddies loss, it'll certainly be entertaining as the playoffs are announced on Sunday's NCAA D2 Selection show. You'll be able to watch that live here on Sunday at 5 p.m.
Now for the matchup – Wayne State enters having won four-in-a-row and seven of their last eight. Quarterback Dakota Kupp is playing at an elite level and the entire Warrior offense is clicking on all cylinders – this is a dangerous team that would love nothing more than to play the role of spoiler in GV's attempt to make the playoffs. On the flip side, the last game for Grand Valley State had to feel exhausting – both physically and emotionally the Lakers put it all on the line in an attempt to knock off the Bulldogs of Ferris State, I'll be interested to see how they respond to the loss and if they can make the turnaround and be ready to play their best on Saturday. Knowing Matt Mitchell and his entire staff are fully aware of all these factors, I anticipate the Lakers putting their best foot forward and playing at their best. It's a tossup as far as 'Pick'Em' goes, and If I were making a point spread, I'd give GV 3.5 points just for being at home, and maybe an additional point or two, but certainly wouldn't have the spread more than 6.5. In any case, I predict a bounce back game for Grand Valley State and a narrow win at home in the final week of the regular season.
Ashland and Northern Michigan has the feeling of a potential lopsided result – Ashland is coming off a maddening loss to in-state rival Findlay, and I'm sure the Eagles will be looking to take it out on the Wildcats. NMU meanwhile has lost eight consecutive games after starting the season with a win over McKendree. This game is at home for Ashland where the Eagles are 2-2 this season, and it will be the final game for 16 seniors wearing the purple-and-gold for one last time. AU won last year's matchup big, 41,7, and while that has no impact on this year's game, I anticipate a similar result – Ashland wins big.
To the UP where I'm sure the snow at Sherman Field will have to be plowed about seven times the morning before kickoff at 1:00 p.m. These two teams played in a similar type scenario last year – the final game of the regular season in Houghton, a game Northwood won 26-23. Again, this has no impact on this year's game, but interesting enough to mention. This year's Northwood team has obviously had its struggles with one win and eight defeats, while Michigan Tech's season has seen ups and downs, but overall been much better than many predicted. The Huskies have lost three straight games after losing starting quarterback Will Ark. Prior to the three-game losing streak, MTU was off to a 4-2 start. If Ark plays against Northwood, I think the Huskies are the better team and win this one. Unfortunately, I cannot confirm if Ark is set to be in the lineup on Saturday. Regardless, I chose Michigan Tech to win on this week's episode of GLIAC Football Weekly, and I'll stay with that. Final home game for the seniors at Michigan Tech, they go out on a top with a narrow win over my Timberwolves.
Last but certainly not least, a little coaching reunion in Saginaw when the Cardinals and Panthers get together. Sparky McKewen and Ryan Brady spent time together on Tony Annese's staff at Ferris, but Saturday will be the first time they oppose one another has head coaches. Both squads got back into the win column last week – DU held on for a 21-14 win over Northwood while SVSU blew the doors off NMU 56-10. If you play this game out on paper, the Cardinals have more depth and are the more talented team – both the Cardinal rushing attack and passing attack have the potential to go off against a susceptible Davenport defense. Given the expected weather conditions on Saturday in Saginaw, an outdoor setting doesn't exactly favor that type of offensive output, but I still think the Cards light up the scoreboard. The question remains if the Panthers can do the same and go stride-for-stride with the potent Cardinal offense. I say no, SVSU wins big.
An absolute pleasure it's been writing this blog twice per week. Some articles were much better than others, but for those that read week-in-and-week out, I sincerely appreciate you. The passion and enthusiasm were on full display this year, and I look forward to continuing the coverage into the postseason.
I didn't have to block anyone on twitter, and as far as I'm aware, nobody blocked me… so there's definitely room for improvement! Kidding of course, I enjoy the fellowship and camaraderie this blog has brought.
Here's to the final weekend of regular season play!