Contact D2 Football
Thank you for your interest in D2 Football. Please feel free to give us a call or fill out the following form.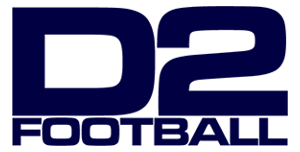 D2 Football
9900 NW Prairieview Rd #912
Kansas City, MO 64153
Note: Stadium images were collected from multiple sources and assumed to be available for use. If any copyrighted images were used it was out of error. If you are the owner of one of those images, please contact us and we will give you credit or remove on request.
Note: Edited player images that are part of the site design do not constitute an endorsement. They exist to celebrate those players. If any individual is featured on one of the edited site images and would like it to be removed, freel free to contact us and we will do so.