GLVC Preview Week Eight
October 24th, 2019 5:00pm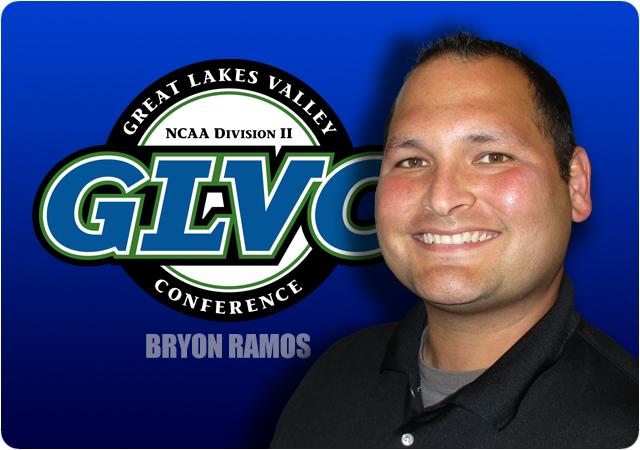 We're hitting the home stretch of the 2019 regular season and the top of the conference is starting to take shape. Defending champ Indianapolis got to sit back and watch while the other conference contenders played in tough matchups as Lindenwood took on GLIAC foe Saginaw Valley, and Truman State faced off against Missouir S&T. We're also starting to get a clearer picture of who is closest to taking that next step in the bottom half of the conference with McKendree visiting William Jewell while Southwest Baptist hosted Quincy.
Standings
| | | |
| --- | --- | --- |
| School | Conference | Overall |
| INDIANAPOLIS | 4-0 | 6-0 |
| LINDENWOOD | 3-0 | 4-3 |
| TRUMAN STATE | 3-1 | 6-1 |
| MISSOURI S&T | 2-1 | 5-2 |
| MCKENDREE | 1-2 | 3-4 |
| QUINCY | 1-3 | 3-4 |
| SOUTHWEST BAPTIST | 1-3 | 3-4 |
| WILLIAM JEWELL | 0-5 | 1-6 |
Power Rankings
This week is one of those rare occasions where my Power Rankings match up exactly with the conference standings. Indianapolis could stay on a bye until the end of the season; they aren't moving from the number one spot until someone knocks them from it. In the past two weeks, Lindenwood has jumped from the number five spot to number two thanks to back to back clutch performances. S&T took the biggest slide after dropping a nail bitter to Truman. McKendree's handling of Jewell puts them firmly in the five spot, while Quincy edged out SBU for sixth.
Indianapolis
Lindenwood
Truman
Missouri S&T
McKendree
Quincy
Southwest Baptist
William Jewell
Week Seven Review
Quincy 48 Southwest Baptist 34
Quincy visited Southwest Baptist searching for their first conference win of the season. Unfortunately for the Hawks, their game was late getting off the bus as the Bearcats charged to a 24-7 lead late in the 2nd quarter. Quincy finally woke up, scoring 14 unanswered points in the last 2:36 of the first half. They would ride this momentum through the rest of the game as their defense came up with several key stops and takeaways, outscoring Southwest Baptists 27-10 in the second half. Quincy quarterback Andrew Rund ended the day going 25 of 34 for 350 yards and five total touchdowns earning himself the nod for conference player of the week.
McKendree 42 William Jewell 12
The Bearcats earned their first conference win of the season on the backs of a strong offensive performance, stout defensive effort, and big plays from their special teams. The McKendree defense held Will Schneider and the William Jewell offense scoreless in the first half on their way to a 28-0 half time lead. Matt Cole had another huge day racking up 222 all purpose yards and three touchdowns. I imagine he will begin to see fewer opportunities in the kicking game moving forward after he returned a punt 74 yards for his second return for a touchdown this year. The Bearcat offense would end the day with over 400 total yards of offense while their defense held Jewell to only 6 of 17 on third down conversions.
Saginaw Valley State 31 Lindenwood 35
Lindenwood entered this game riding a two-game win streak and searching for the first nonconference win of the year. They would face off against a solid Saginaw State program that brought to St. Charles one of the best defenses the Lions have faced all year and a running game that could wear a team down. Despite these challenges Lindenwood took a 14-7 lead into halftime thanks to a stellar defensive performance and big plays from offensive playmakers Cade Brister and Payton Rose (6 rec, 133 yds, 2 td). The Cardinal running game began to take its toll in the second half as they controlled the clock and the line of scrimmage, eventually taking the lead for the first time early in the fourth quarter. The teams would exchange the lead two more times before Cardinal quarterback Ryan Conklin found Casey Williams by the front pylon of the endzone for an eight-yard touchdown that gave them a 31-28 lead with 55 seconds left to play in the game. Unfortunately for the Cardinals, they left too much time on the clock for Brister and the Lion offense. The Lions would quickly drive into SVSU territory where they would eventually face a fourth and ten from the 36-yard line. From a clean pocket against a Cardinal blitz, Brister connected with a wide-open Najee Jackson for a 36-yard touchdown reception with only 6 seconds left to play, sealing their second nail biting finish in as many weeks. Brister ended the day going 23 of 42 for 311 yards and three touchdown passes. Defensively, Ricky McCoy shined picking off two passes and defending another.
Missouri S&T 39 Truman State 41
The Miners and Bulldogs are beginning to develop a nice rivalry by the looks of the chirping and extracurricular activities witnessed in this game. Ultimately, this bad blood played significantly into the outcome of this game. Truman State led for most of the game on the back of their leader and quarterback Jaden Barr who played his best game of the season. Barr ended his day with 379 yards of total offense and four touchdowns. Truman's defense was also able to slow down a powerful S&T offense holding the infamous three-headed-monster rushing attack to only 111 yards on 33 carries. Despite all of this, the Miners were able to score 14 unanswered points late in the fourth quarter to take a one-point lead thanks in part to a strip sack and recovery by All-American defensive end Tershawn Wharton. Barr and the Truman offense had 2:23 on the clock to get into field goal range. The drive seemed doomed after Barr was sacked for an eight-yard loss. The chippiness that we had been seeing the entire game would finally bite the Miners as they were assessed a 15-yard unsportsmanlike conduct penalty when an S&T defensive back started barking at the Bulldog sideline. The penalty allowed Truman State to come off of life support and drive down to the 11-yard line where Josh Scheiderer would knock in a chip shot with 7 seconds left to seal the game.
Week Eight Preview
Lindenwood at Quincy
While Lindenwood is riding high on a three-game winning streak, Quincy's confidence is also trending up after the performance from their offense led by quarterback Andrew Rund. Both teams have the ability to put up a lot of points and neither of them have shown much ability or desire to do it on the ground. That being said, I think the Lion running backs may find a little more room than they've had in this game against a Quincy team that's giving up almost 220 yards rushing per game. I see both teams sprinting out of the gate offensively, with Lindenwood eventually pulling away thanks to superior depth and a more capable rushing attack.
Lindenwood 38
Quincy 28
Southwest Baptist at McKendree
McKendree probably has the slight edge in this contest as they have more experienced and known commodities they are relying on in Jace Franklin, Turner Pullen, and Matt Cole. Meanwhile, Southwest Baptist is having to count on redshirt quarterback Brenden Smith. While Smith has flashed showing great athleticism in the run game, he leaves the Bolivar-Bearcats somewhat one dimensional in the passing game. I suspect that McKendree will load up the box on SBU forcing Smith to beat them with his arm, which I haven't seen him do yet. As long as McKendree can find a way to get the ball in Matt Coles hands, I think they can win this one comfortably.
Southwest Baptist 23
McKendree 35
Truman State at William Jewell
After back to back games against teams in the upper half of the conference, Truman travels to William Jewell who is looking for their first win since week one. The William Jewell offense has shown the ability to be pesky and frustrating at times thanks to big play ability at wide receiver and a quarterback in Will Schneider who is arguably the best in the conference at extending plays with his legs. Unfortunately for them, the Bulldogs will be their toughest test outside of Indianapolis this year. With Jaden Barr and company coming off their best game of the season, I don't see this one being very interesting for very long. Schneider will do his best to keep up, but the Truman defense is just too much and the offense is rolling.
Truman State 35
William Jewell 16
Missouri S&T at Indianapolis
Last year's matchup in Rolla was the first GLVC conference game I ever watched all the way through. Thank God for fast forward! It's hard to say if the multiple lightning delays influenced the outcome of the game. What's not hard to say is that this year's Greyhound team is even better than the 2018 version. TJ Edwards has brought a dynamic to this team that should help them come playoff time. While his numbers aren't eye popping now, it's because they rarely have to rely on him to make all of the plays because of their depth and talent. The Miners meanwhile are coming off a devastating loss. It will be interesting to see how they respond against a nationally competitive team. For Indianapolis, this game is the first of a three-game stretch against the other teams in the upper half of the conference. With the Greyhounds having two weeks to prepare for the Miners, I expect that they'll pull away in the fourth quarter to win this relatively comfortably.
Missouri S&T 24
Indianapolis 34