GLVC Preview Week Five
October 3rd, 2019 12:00pm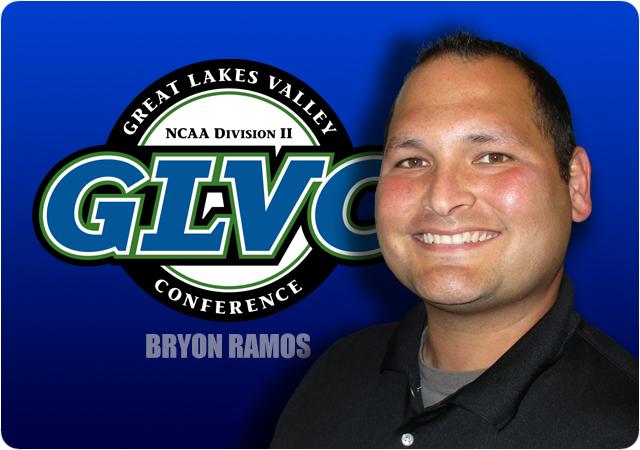 Week five of the 2019 season brings us our first all GLVC slate. The GLVC now sits 13-9 versus out of conference opponents. This already bests the 2018-win total by three wins and there are still five nonconference games left to be played. Regardless of how the rest of the season plays out, it seems clear that the conference is improving.
Standings
| | | |
| --- | --- | --- |
| School | Conference | Overall |
| 1. INDIANAPOLIS | 2-0 | 4-0 |
| 2. TRUMAN STATE | 1-0 | 4-0 |
| 3. MISSOURI S&T | 1-0 | 3-1 |
| 4. LINDENWOOD | 1-0 | 1-3 |
| 5. QUINCY | 0-1 | 2-2 |
| 6. SOUTHWEST BAPTIST | 0-1 | 2-2 |
| 7. MCKENDREE | 0-1 | 1-3 |
| 8. WILLIAM JEWELL | 0-2 | 1-3 |
Power Rankings
The only part of my ranking that I think might raise some eyebrows this week is how I ordered four through six. I have 1-3 Lindenwood ranked above both Quincy and Southwest Baptist despite their 2-2 records. Before SBU and QU fans accuse me of being a homer, a deeper look reveals it's easy to justify Lindenwood at six. Ultimately it came down quality of opponent. Both Southwest Baptist and Quincy have a pair of wins against the same two opponents who's combined record is 1-7. Lindenwood has a loss to a powerhouse FCS program and played winnable games against two opponents who's combined record is 6-1. If the Hawks or Bearcats have good showings against the Miners or Bulldogs (respectively), and Lindenwood doesn't look dominant versus McKendree, the gap is narrow enough that I would consider flipping them.
Indianapolis- Nothing changes here as the Greyhounds demonstrate they are far from one dimensional and don't need big games from the usual suspects to put up big offensive numbers.
Truman- The best defense in the conference keeps doing its thing and the offense is beginning to show signs of life.
Missouri S&T- Brennan Simms and the Miner's three headed rushing attack continues to rack up big numbers.
Lindenwood- The Lions have looked dominant at time during all their division two game. Unfortunately for them, their failure to play a full 4 quarter game is the difference between 3-1 versus 1-3.
Southwest Baptist- The Bearcats are another team that could be easily looking at 3-1 as they've outplayed their opponents in all but one of their games. They are currently outscoring their opponents 26-7 in the fourth quarter.
Quincy- To say the Hawks hit a speedbump in their season would be like calling a brick wall a speedbump. After starting the season off 2-0, they've been outscored 96-21 in their last two losses.
McKendree- The Bearcats got on the scoreboard for the season as their offense woke up against Chowan. They'll need to prove they can do that to someone else other than a soft CIAA defense before I begin to buy. They have a couple of weapons to do so in Turner Pullen and Matt Cole.
William Jewell- The Cardinals are in the middle of the murderer's row section of their schedule, facing a tough LSC team and three teams voted in the top half of the conference. William Jewell has proved to be a scrappy out with Will Schneider, Jalik Jaggwe, TJ Guillory, and Ishmial Mitchell finding ways to make plays in each game.
Week 4 Recap
Chowan 35 McKendree 42
This turned out to be an offensive showdown that I didn't expect. Again, as a new columnist I am woefully unfamiliar with teams outside of the conference (other than the MIAA). McKendree hadn't given me any reason to believe that they were capable of such an offensive outburst. Both teams ended up combining for over 1000 total yards of offense. The Bearcats scoring 14 points off turnovers ended up being the difference in the game.
Redshirt freshman quarterback Turner Pullen had a coming out party by scoring all six McKendree touchdowns. He ended the day with 344 yards passing, 5 passing touchdowns, and 1 rushing. Speedy wide receiver Matt Cole helped his efforts by taking all three of his receptions to the house. Cole scored touchdown receptions of 68, 45, and 63 yards to end the day with 176 yards. Chowan on the other hand was able to rack up over 300 yards on the ground despite not having their top running back. Standout quarterback Bryce Witt lead the charge with 183 rushing yards.
Truman State 63 Quincy 14
Truman finds themselves at 4-0 for the first time since 1994. Most of that success has been on the back of the Bulldogs defense who continued to dominate this game. Truman ended the day with five sacks, two of them credited to Reed McBroom. They forced five turnovers (3 int, 2 fr), and only allowed 56 yards on the ground for a 1.8 yards per carry average. Quincy had a nine play, 80-yard drive that ended with a touchdown on their third possession of the game. The Hawks wouldn't add to the scoreboard again until the fourth quarter.
The story of the game is what the Bulldog offense did. The Bulldogs ended the game with 343 rushing yards as a team for a 6.6 yards per carry average, and 5 touchdowns. Both Jaylen Jefferson and Cody Schrader had 100-yard games, and Jaden Barr had an effective day throwing the ball finishing with 247 yards and three touchdown passes. Jake Ellis helped with Barr's production by hauling in seven catches, two of them for touchdowns.
Missouri S&T 41 William Jewell 24
Inclement weather forced play of this game to be delayed. The teams resumed the contest with 10:21 to play in the first quarter on Sunday afternoon. Football aside, this was an unfortunate circumstance especially for the Cardinals students, alumni, and fans as it was their homecoming weekend. This certainly affected the atmosphere and attendance and put a damper on what is usually a festive day. The box score shows that only 489 fans were in attendance to watch the game finish out on Sunday.
Once play did resume, the Miners quickly took control intercepting quarterback Will Schneider on the Cardinals third play. S&T never looked back as the game was never really in doubt. Brennan Simms continued his excellent play going 21 of 36 for 296 yards and 3 touchdowns. He was aided by a strong running game lead by Aaron Moya with 72 yards on 7 carries and Deshawn Jones adding two rushing touchdowns. The Miners defense also chipped in by only allowing 59 yards rushing with a 2.1 yards per carry average. Most importantly, they picked off Will Schneider three times. Aside from the interceptions, Schneider had a solid game going 28 of 44 for 369 yards and 3 touchdowns. Wide receivers Jalik Jaggwe and Tj Guillory both finished with over 100 yards in receptions.
Southwest Baptist 6 Indianapolis 49
Indianapolis continues to steamroll the early part of their schedule behind a stout defense and an efficient and often potent offense. The Greyhound defense only surrendered 167 yards for the game, holding the Bearcats to a 1.3 yards per carry average and sacking them six times. Indianapolis scored touchdowns on six of their 10 first half possessions as they took a 42-0 lead into the locker room. The Greyhounds finished with 406 total yards of offense, including 3 touchdowns by TJ Edwards, and a big game from wide receiver Daveon Bell with three receptions for 124 yards and two touchdowns.
Lindenwood 24 Davenport 35
For the second week in a row, the Lions started fast, ending the first quarter with a 14-0 lead. However, the story of the game ended up being the Panther defense and what they were able to do to the Lions offense. Lindenwood managed 4 scoring drives on the game that totaled 181 yards on those drives. Aside from those drives, the Lions were held in check, only gaining 39 yards on all other possessions. Davenport was also able to frustrate quarterback Cade Brister into playing his first off game of his college career. Brister ended up throwing three interceptions on the day and was sacked eight times. Tariq Thurman and Brendan Boman lead the Panther defense with two sacks a piece.
Despite all of this, Lindenwood still had a lead in the fourth quarter behind a solid three-quarter performance from the Lion defense. But the Panthers outscored the Lions 25-3 in the fourth quarter erasing an 11-point deficit. Lindenwood was vulnerable to the big play as Davenport quarterback Deondre Ford tossed two fourth quarter touchdown passes, both for over 30 yards. The Panthers defense finished off the scoring with a pick six late in the game on a desperation fourth down attempt.
Week 5 Preview
Quincy at Missouri S&T
The Quincy defense is floundering right now having given up 96 points in their past two games. Now is not a great time to have to face off against one of the best offenses in the league. Brennan Simms and company are beginning to hit their stride averaging over 500 yards per game, while the Quincy defense has been giving up an average of 450 yards per game.
On the other side of the ball, the Miners defense has been holding up it's end of the bargain as well forcing 8 turnovers in the past 2 games. Unfortunately, the Hawks were bitten by the turnover bug in their last game, which could spell trouble against an opportunistic Miners unit. Like most of the games, I don't anticipate that this will be much of a contest and should be over by half time.
Quincy 14
Missouri S&T 49
Lindenwood at McKendree
The Bearcats showed that they have some offensive fire power during their last game as Turner Pullen and Matt Cole lit up the scoreboard. They may find an opportunity to continue this success against a Lions defense that's been prone to giving up big plays. I don't expect that Lindenwood will give up points to the Bearcats like Chowan did; they have too much talent and coaching to allow that to happen.
Offensively is where I expect Lindenwood to pull away from McKendree in this game. Cade Brister and the rest of the offense are coming off their first "off" game since being held to 14 points against MIAA foe Fort Hays State last year. This will be a perfect opportunity for Lindenwood to play a full four quarter game and remind themselves that they are a good football team. I expect that the Lions will come out with a renewed focus to take advantage of a vulnerable Bearcats defense that's giving up 38 points per game.
Lindenwood 45
McKendree 21
Indianapolis at William Jewell
The Greyhounds are rolling on both sides of the ball and there's not much that William Jewell has shown that tells me they're going to slow them down. Indianapolis is currently scoring 46 points per game, good enough for best in the GLVC. Three of the top six players in total yards from scrimmage are Greyhounds. Indianapolis has been so efficient and multiple on offense, that the best quarterback in conference history, TJ Edwards has only had to throw the ball 79 times through 4 games, completing 70% of his passes. For comparison, this is nine less than the next full time GLVC starting quarterback, and half as many as the conference leader.
Defensively, Indianapolis has only been outdone by Truman, giving up 14 points per game. William Jewell does have some playmakers and have been able to find ways to move the ball on every team they've played, but Indianapolis will be a test at an entirely different level. I suspect that Will Schneider and one of his dynamic receivers may break loose for a play or two, but overall they'll find it tough sledding against the Greyhounds. This one should be over by halftime.
Indianapolis 52
William Jewell 18
Southwest Baptist at Truman State

Defensively, the Bearcats rank in the top 3 in the conference in both point and total yards. Statistically they are the best defensive team outside of Indianapolis and Truman. So, while the Bulldogs offense broke out for a season high 63 points last weekend, they may find it tougher to move the ball on Southwest Baptist.
That being said, I do not expect an upset here. The level of defensive play between the top two teams and Southwest Baptist is substantial. Truman should be able to shut down an SBU offense that outside of a 38-point day versus Central State, has struggled to put points on the board. The Bulldogs will wear down the Bearcats defense with an efficient and persistent running attack and end up winning this one comfortably.
Southwest Baptist 12
Truman State 27