GLVC Preview Week Nine
November 1st, 2019 11:00am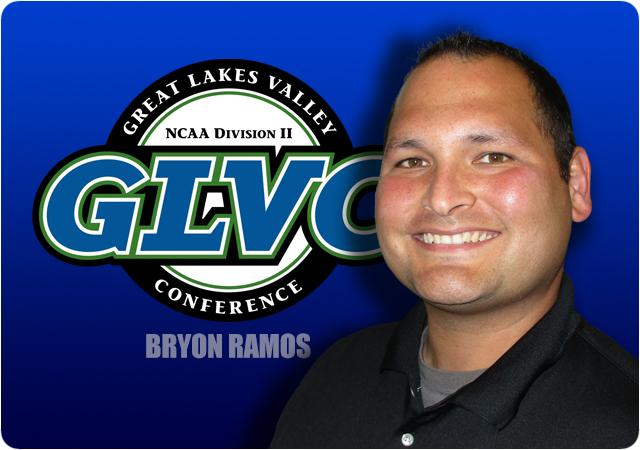 After 8 weeks of play we finally get our first look at how Region three is shaking out. The GLVC's lone representative in the rankings comes as no surprise with the Indianapolis in the three-spot behind Ferris State and Central Missouri. I'm going to admit here that I'm pretty green when it comes to understanding how the regional rankings work. Since Lindenwood was always WAY out of the playoff race by the time they came out, I never really paid attention to them. This link does provide a bit of transparency in how the teams are ranked, although it still gives me a headache if I stare at it too long.
SUPER REGION THREE

1

Ferris St.

7-0

8-0

2

Central Mo.

8-0

8-0

3

UIndy

7-0

7-0

4

Ouachita Baptist

8-0

8-0

5

Harding

7-1

7-1

6

Northwest Mo. St.

7-1

7-1

7

Grand Valley St.

5-1

7-1

8

Missouri Western

6-2

6-2

9

Fort Hays St.

6-2

6-2

10

Henderson St.

7-1

7-1
Standings and Power Rankings
No surprises in the W/L column last week which means the standings stayed put. Likewise, I didn't see anything in last week's games that made me want to mix up my power rankings. The only switch I considered was moving Truman ahead of Lindenwood after Quincy put up more of a fight than most anticipated against the Lions. However, when looking at the big picture, that's just who Lindenwood is. They aren't likely to blow anyone out because of their youth and tendency to lose focus. However, it's hard to question their talent level and mental toughness in being able to get the job done in crunch time (Midwestern State game aside).
Standings
| | | |
| --- | --- | --- |
| School | Conference | Overall |
| INDIANAPOLIS | 5-0 | 7-0 |
| LINDENWOOD | 4-0 | 5-3 |
| TRUMAN STATE | 4-1 | 7-1 |
| MISSOURI S&T | 2-2 | 5-3 |
| MCKENDREE | 2-2 | 4-4 |
| QUINCY | 1-4 | 3-5 |
| SOUTHWEST BAPTIST | 1-4 | 3-5 |
| WILLIAM JEWELL | 0-6 | 1-7 |
Power Rankings
Indianapolis
Lindenwood
Truman
Missouri S&T
McKendree
Quincy
Southwest Baptist
William Jewell
Week Eight Recap
Lindenwood 33 Quincy 27
Over 900 yards of total offense.
Brister and Rund each threw for over 300 yards for their 4th consecutive game.
Five touchdown passes by Brister, including two over 50 yards.
Nash Sutherlin runs for season high 135 yards.
Quincy's ability to convert on 4th down helped keep them in the game; 5/7 on 4th down conversions.
Quincy pulled to within one score late in the 4th quarter, but never got the ball back as the Lindenwood offense was able to milk the clock to secure the win.
Southwest Baptist 14 McKendree 24
Wet conditions severely limited both team's passing games; combined 128 yards in the game. McKendree only netted 20 passing yards.
SBU held a 25 to 12 advantage in first downs and out gained McKendree 350 yards to 231 yet couldn't secure the win.
McKendree was 50% on third down conversions vs. only 31% for SBU. SBU also went 2/7 on fourth down conversions, turning the ball over on downs five times.
McKendree freshman Jayden Mitchell had a career high 133 yards rushing with two touchdowns.
Truman State 49 William Jewell 27
Truman offense continues to click gaining over 200 yards on the ground and air; 428 total offensive yards vs only 285 for William Jewell.
Bulldogs went 6/6 in red zone scoring chances.
Truman State's Jordan Salima ended his day with 102 rushing yards on 17 carries and four touchdowns.
Will Schneider continues to be productive for the Cardinals throwing for three touchdowns.
Sam Reeves finished with 2.5 sacks.
Missouri S&T 7 Indianapolis 48
Dominant performance by the Greyhounds in all phases of the game.
14-0 score at halftime was misleading as UIndy missed on several opportunities to put this game to rest in the first half.
Greyhounds came out of halftime with a 20-7 third quarter; added an additional 14 in fourth quarter mop up time.
Running game was hitting on all cylinders topping 400 total yards.
McKellar/Toriano dynamic duo: 324 yards rushing on 39 attempts. 8.3 yard per carry average.
Miners rushing attack held to a 1.3 yards per carry.
UIndy scored touchdowns in all 3 phases of the game.
Joe Lambright finished day with a fumble recovery for a touchdown and a blocked punt.
Week Nine Preview
McKendree at Truman State
Truman State seems to have things back on track after their heartbreaking week six loss. While we automatically think defense when we talk about the Bulldog's success this season, their offense has been doing more than their fair share averaging 39 points per game. McKendree will enter this game with some dangerous weapons on the offensive side of the ball that can hurt you from anywhere on the field. I expect that Truman will come in with a solid game plan to neutralize those weapons and should have this one wrapped up by the beginning of the fourth quarter.
McKendree 21
Truman State 42
Newport News Apprentice at Quincy
I have to be honest; I didn't even know the USCAA was a thing until I researched The Apprentice School. While the Builders enter the game with a 5-1 record, the obvious question revolves around level of play as the bulk of their schedule is against division three competition. While interdivision competition doesn't always tilt towards the higher level, it does far more often than not. One thing I like to do when researching teams I know nothing about is look at the size of their offensive line. By no means is this foolproof, but it can give you an idea of the level of player that they are able to recruit. The Builder offensive line averages 6'1" and 260 pounds. Needless to say, they'll be undersized when they match up against the Hawks. This might be a decent game for a while, but I expect the difference in physicality will take a toll on the Builders as the Hawks pull away late.
Newport News Apprentice 14
Quincy 31
Southwest Baptist at Missouri S&T
The Miners must be reeling a little after two straight losses. After last week's domination by the conference champs, I expect S&T to have a bad taste in their mouth. I would think that their inability to run the ball effectively was especially frustrating considering the success they've had all year. Luckily for them, the Bearcats present the worst rushing defense in the league giving up 215 yards per game. I fully expect the Miners to exploit this to the fullest. With SBU's offense being painfully one dimensional, I don't expect them to put up much fight against an angry S&T outfit.
Southwest Baptist 19
Missouri S&T 38
Indianapolis at Lindenwood
The most anticipated game of the week is also one of the most anticipated games Lindenwood has had in several seasons. The Lions haven't played a meaningful November game in 7 years. During Lindenwood's four game winning streak, they've proved to be if nothing else, a talented and mentally resilient team. That being said, UIndy presents a challenge at a completely different level. The Greyhounds are a complete team in terms of talent, execution, maturity, and coaching. While UIndy currently boasts the number one defense in the conference, Lindenwood will probably be their toughest challenge to date. Brister has evolved as the year has progressed and is now able to rely on his entire receiving corpse to make plays, not just Erik Henneman. All that being said, I think the fatal flaw for Lindenwood lies on the defensive side of the ball. While statistically, they own third best run defense in the league, they tend to give up the big play. That's exactly what McKellar, Clinton, and Edwards do best. I think Lindenwood will start this game fast; they may even hold a lead early on. However, I feel that UIndy is the real deal and will eventually take control of this game to win it relatively comfortably.
Indianapolis 42
Lindenwood 28
William Jewell at Grand Valley State
Kudos to William Jewell for not ducking stiff competition for their out of conference schedule. This trip should also be a memorable experience for the Jewell student athletes as Grand Valley boasts one of, if not the top facilities in all of division two. Unfortunately, I think that's as far as I can go in terms of positives this game has to offer for William Jewell. I think the GLIAC gets the best of the GLVC in a big way this week.
William Jewell 17
Grand Valley State 49