GLVC Preview Week Ten
November 7th, 2019 4:00am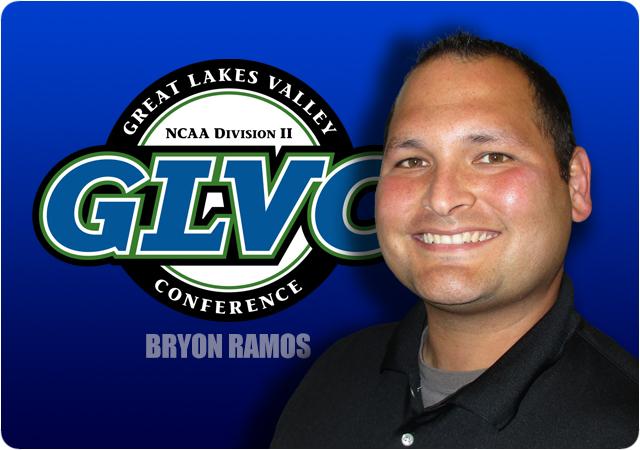 Standings
SCHOOL

CONF

OVERALL

1

LINDENWOOD

5-0

6-3

2

TRUMAN STATE

5-1

8-1

3

INDIANAPOLIS

5-1

7-1

4

MISSOURI S&T

3-2

6-3

5

MCKENDREE

2-3

4-5

6

QUINCY

1-4

4-5

7

SOUTHWEST BAPTIST

1-5

3-6

8

WILLIAM JEWELL

0-6

1-8
Regional Rankings
Aside from Lindenwood's stunning upset over Indianapolis, the rest of the SR3 held serve winning their respective games. The loss dropped UIndy from three to five, sliding OBU and Harding in front of them. Grand Valley and Northwest Missouri switched spots, as did Henderson and Fort Hays. GLVC fans will be interested to know that from what I can tell, Truman and Lindenwood are probably sitting just outside of the rankings.
SUPER REGION THREE

In Region

D2 Record

1

Ferris St.

8-0

9-0

2

Central Mo.

9-0

9-0

3

Ouachita Baptist

9-0

9-0

4

Harding

8-1

8-1

5

UIndy

7-1

7-1

6

Grand Valley St.

6-1

8-1

7

Northwest Mo. St.

8-1

8-1

8

Missouri Western

7-2

7-2

9

Henderson St.

8-1

8-1

10

Fort Hays St.

7-2

7-2
Power Rankings
The easy part of this week's conference power rankings was what to do with Lindenwood after they ended the Greyhound's record conference winning streak. The question was what to do with both UIndy and Truman in the two and three spots. They haven't had a head to head matchup yet and their common opponents' results are a bit of a wash when you look at how they played Lindenwood and S&T. With that being said, I must lean towards the team that's clicking right now. The power rankings are a snapshot and right now things look a lot better for a Truman team that's won three straight games. Quincy and McKendree are a coin flip for me right now. They both make up the middle tier of the GLVC that's separated themselves from the bottom, but I'll give the edge to Quincy right now simply for the fact that they're coming off a nice win. William Jewell moves up one notched thanks to S&T's drubbing of SBU. Again, it's a snapshot; and the picture doesn't look great for the Bolivar Bearcats.
Lindenwood
Truman
Indianapolis
Missouri S&T
Quincy
McKendree
William Jewell
Southwest Baptist
Influence Power Rating
Nerd Alert!
As I said at the beginning of the year, I'm a bit of a stat nerd and I enjoy trying to create meaningful metrics to tell a deeper story of what we're seeing play out on the field. With that being said… this part might not be for everyone. I went a little overboard with the nerd on this one.
This rating is one I've been working on for the past couple of weeks. So much of the analysis part of football is simply sitting down and watching the games. For those of use that have been around the game for a long time (25 years for me), we can get a feel for what teams are like and how they can impose their will on other teams. But I've never been a big fan of how traditional stats capture that activity and tell the story. The stats below basically sum up how each team performs against other teams in relation to their average performance. I've decided to all it the Influence Power Rating for right now. I'm trying to capture how effective a team is at influencing their will on the outcome of the game.
A score of 0.0% would indicate that a team allows other teams to perform to their season average. They don't gain more or less yards than the other team usually allows, and they don't hold them to more or less than they usually gain. They don't score more or less points than the other team usually allows, and they don't hold them to more or less points than they usually score. The higher the IPR is over 0.0%, the better that team is at influencing games towards their favor relative to their competition. Negative IRP ratings indicate that a team's opponents generally perform better than they're season average.
I'm sure there's 100 holes that I'll eventually punch in this metric, but for now I thought I'd share to give GLVC fans another way of looking at how the conference is shaking out. If anyone is interested in looking at the breakdown for all the games and teams, let me know I'd be happy to share. You're responsible for your own ibuprofen when/if the spreadsheet gives you a headache though!
| | | |
| --- | --- | --- |
| | School | IPR |
| 1 | Indianapolis | 36.93% |
| 2 | Lindenwood | 21.76% |
| 3 | Truman | 21.19% |
| 4 | Missouri S&T | 11.38% |
| 5 | McKendree | -4.39% |
| 6 | Quincy | -12.86% |
| 7 | William Jewell | -17.24% |
| 8 | Southwest Baptist | -27.91% |
Week Nine Review
McKendree 17 Truman State 45
This game had the beginnings of a what looked to be a competitive matchup with both sides tied at seven a piece after one quarter. In predictable fashion Truman leaned heavily on their running game with Jordan Salima and Cody Schrader doing the heavy lifting, while McKendree used the big play with Turner Pullen connecting with Matt Cole for a 40-yard touchdown pass. Football, however, is a game of adjustments and that's exactly what the Bulldogs did defensively. Truman would hold McKendree scoreless on their next 6 possession while scoring 35 points of their own. The Bulldogs held McKendree to just 21 yards on 21 carries and only 31% on third down conversions. Truman had another big day on the ground gaining 334 yards. They were paced by Salima and Schrader who combined for over 230 yards and four touchdowns. Jaden Barr only threw the ball 10 times, but connected for eight completions, 127 yards, and one touchdown. Pullen did his best to find a solution for the Bulldog defense going 22 of 31 for 292 yards and two touchdowns but was sacked 3 times and forced into one interception. Defensively, Sam Reeves and AJ Devecchi added to the Bulldog's league leading 25 sacks with one a piece.
Newport News Apprentice 3 Quincy 49
Newport News Apprentice entered this game with a 5-1 record, so even though they were a USCAA team that had played mostly D3 competition, the fact remained that they knew how to win and should be respected. However, it didn't take long for the difference in talent and size to become apparent as Quincy blocked the Builders' first punt attempt and returned it for a touchdown. The Hawks went on to score six more touchdowns before conceding a field goal late in the fourth quarter. Quincy dominated this game in just about every way possible, outgaining NNA 517 to 179 in total offense. In addition, Quincy's offensive production was a team effort. Andrew Rund paced the team with 220 yards through the air, Jalen Griffin lead the ground game with 118 yards rushing, and Marlin Washington led all receivers with 94 yards. Those are not usual game highs you see from an offense that racked up over 500 yards. This tells me a lot of Hawks were able to get in on the action. What may be even more impressive was the Quincy defensive effort that held NNA to an average of 2.6 yards per play and ended the day with 12 tackles for a loss.
Southwest Baptist 0 Missouri S&T 62
The Miners bounced back from last week's embarrassment in Indianapolis in a big way as they took their frustrations out on Southwest Baptist. S&T would more than double SBU's total yardage with 312 yards through the air and 273 yards on the ground. The Miners held the Bearcats to only 78 yards passing essentially eliminating any hopes of crawling back into the game after finding themselves down early. Tershawn Wharton had a monster day with 8 total tackles, 2.5 sacks, and a fumble return for a touchdown. Brennan Sims had an efficient performance going 15 of 22 for 285 yards and 4 touchdowns, which tied his season high. The three-headed-monster of Deshawn Jones, Payton McAlister, and Aaron Moya was back in working order gaining 232 yards on just 26 carries for a 9 yard per carry average. The Bearcats were led by their quarterback Brenden Smith was gained 114 yards on the ground on 17 carries.
Indianapolis 27 Lindenwood 34
Last week I called the Lindenwood defense the fatal flaw that would do them in against the Greyhounds. It turns out they were their lifeline. While Cade Brister and the Lion offense seemed to move the ball at will for most of the game, they turned the ball over four times. Against most defenses, the potent UIndy offense with a relentless ground game and a dynamic TJ Edwards would cash in and the game would be out of reach before your coffee got cold (It was a chilly one!). However, the Lions defense didn't play like most defenses that day. Lindenwood would hold Indianapolis to a season low 344 total yards. They held the vaunted rushing attack to only 165 yards on the ground, 44 of which were collected on one scramble by Edwards. They also collected a season high five sacks and forced UIndy to punt the ball seven times, which tied their season high. As great as the Lions defense played, it's impossible not to mention Brister's day. Brister connected on 38 of 59 passes for 531 yards and four total touchdowns. He spread the wealth amongst his teammates with three players topping the 100-yard receiving mark (Najee Jackson, Peyton Rose, Nash Sutherlin) and a fourth coming just six yards shy (Erik Henneman). With all this production, one might think this game was comfortably in hand. But a championship culture expects to win, and that's exactly what the Greyhounds have. Heading into the fourth quarter the Lions held a 28-10 advantage on the Greyhounds. UIndy would score 17 points in the fourth, largely on the legs of TJ Edwards who finished the gained 124 yards on the ground (82 yards net) and a touchdown. The last Greyhound touchdown brought them within a score with 32 seconds remaining. Hunter stadium was on pins and needles as the fans surely had the incredible turn of events that led to the victory over Truman on their mind. Fortunately for Lions fans, the kick was uneventful as it was cleanly recovered by the Lions to seal the victory.
William Jewell 10 Grand Valley State 63
Being the GLVC columnist I'm going to try and highlight some of the positive things for our conference representative as they battled one of the top teams in the country. However, make no mistake that I understand this was a game completely dominated by Grand Valley. I'll let Jake toot the Lakers' horn in his column! While the Cardinals entered this contest undoubtedly understanding the odds where heavily stacked against them, they showed no signs of fear or apprehension as they took the opening possession 40 yards in 10 plays to kick a 47-yard field goal by Dalton Dye. The Lakers however proved to be too much to handle as they would go on to score the next 56 points. Jalik Jaggwe would haul in his sixth touchdown of the year late in the fourth quarter. Defensively, Kole Wagener doubled his sack total for the year taking the Laker quarterback down twice.
Regional Outlook
The three top teams in the conference are still in the hunt for a playoff bid. Despite this, it's incredibly unlikely that this will be the year that the GLVC is able to send more than one team to the playoffs.
Indianapolis- Most clear-cut path. If they win out, they're in.
Truman- Will need to win out (UIndy, Urbana) and rely on earned access.
Lindenwood- Will need to win out (S&T, SBU) and need Truman to beat Indianapolis, but lose to Urbana. Will also need help with several of the MIAA teams on the bubble to lose and rely on earned access.
Week 10 Preview
Southwest Baptist at Central Washington
The Bearcats make the long trek to the Pacific Northwest for their last road trip of the season. They'll face off against a CWU offense that boasts one of the top running backs in the country in Michael Roots. Roots is currently averaging over 140 yards per game and 12 touchdowns. He's also a threat to catch the ball out of the backfield with 20 receptions and over 200 yards receiving. With the Bearcats giving up 220 yards per game on the ground, I don't suspect that they'll be able to keep up with Wildcat scoring output. SBU will likely have some success of their own on the ground, but with it really being the only way they can move the ball, it will leave them one dimensional and unable to keep pace. Central Washington pulls away late as the Southwest Baptist defense wears down.
Southwest Baptist 20
Central Washington 38
Quincy at McKendree
Throughout the year, both Quincy and McKendree have proven they've separated themselves from the cellar of the conference and look to challenge the top half of the conference in the coming years. This game should determine who's closer to taking that step. With games like these where the teams seem so close, I like to look at a metric like my IPR that I referenced earlier. I like McKendree for a few reasons in this contest. First, they'll be playing at home. Not that it's a long road trip, but it is their senior day and last home game of the season. Second, the Bearcats have shown they can impose their game plan on opposing teams better than Quincy has with an IPR of -4.39 vs. -12.86. Third, when all else seems equal, bet on the playmakers. Andrew Rund has certainly flashed at times this year for the Hawks, but Matt Cole has star power. When the ball gets in his hands, everyone pays attention. This will be a tight one and might be decided by who has the ball last.
Quincy 30
McKendree 31
Missouri S&T at Lindenwood
This has all the makings of a let down game for the Lions: A big upset win over a top opponent followed by a talented and dangerous team. The Miners are coming off a game where they reminded themselves without a doubt what kind of team they are with a 62-0 win. Any time you can pitch a shutout, you've earned the right to swagger a bit. S&T also boasts an offense that's found success on just about everyone. While Lindenwood was able to successfully shut down the top offense in the league last week, the Miners present a different type of problem. I don't expect that the LU defense will have the success they had last week simply because of the style of play of S&T. Likewise, I don't see the S&T defense matching the success they had last week. I could see Tershawn Wharton becoming a factor in the outcome of the game against a Lion's team that's given up more sacks than anyone in the conference. In the end, I think Brister won't have to do quite as much this week as the Lions should find some running room against a defense that's giving up almost 200 yards per game on the ground.
Missouri S&T 28
Lindenwood 34
Tarleton State at William Jewell
Another week, another top-20 opponent for William Jewell. The Cardinals were not shaken last week when they headed to iconic Lubbers Stadium and took an early lead. Eventually the talent disparity was too much to handle. Can the Cardinals learn anything from last week? Now that they've seen firsthand what an out of conference top level opponent looks like, will they be even more prepared at home? While Jewell may be able to answer these questions favorably, I don't believe it will be near enough to keep up with a Tarleton team averaging 47 points per game while giving up only 16.
Tarleton State 52
William Jewell 21
Truman State at Indianapolis
We could argue that this is the game of the year in the GLVC with a potential playoff birth on the line. Truman is on a roll winning 3 straight on the backs of a smothering defense and lethal running game. Indianapolis is coming off their worst game of the year, notching season lows in many statistical categories. Despite the roll that Truman is on, I think they'll be running into a pissed off and motivated Greyhound team. I imagine there will be a renewed attention to the running game after being mostly shut down. Like Lindenwood, Truman has enough athletes along their defensive line to stretch out plays and clog up the cut back lanes for McKellar and Clinton. TJ Edwards may have to make a point of taking the game over with his improvisation skills earlier if the running game gets off to a slow start. On the other side, the Greyhound defense will be facing a very balanced Bulldog attack. Again, after getting torched last week I expect this to be a motivated group. While the Truman offense is effective, it isn't overly complicated. If Indianapolis plays a disciplined swarming style, they should slow down the Truman offense enough to win this one.
Truman State 27
Indianapolis 28