GLVC Week Four Preview
September 24th, 2021 4:00pm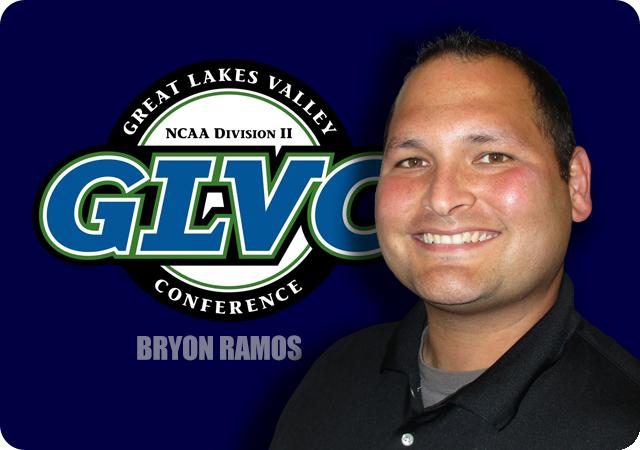 Week Three Recap
Tiffin 20
Indianapolis 17
The Greyhounds found themselves with their stiffest test of the season, facing off against fellow conference preseason number one Tiffin (GMAC). Through most of the game, UIndy was able to hold the Dragons in check. However, Tiffin was able to significantly slow down the UIndy ground game who had been running wild on everyone. As a result, Bryce Stancombe was forced to throw for a season high 42 attempts. Stancombe was effective throughout most of the night connecting on 60% of his passes for 279 yards. However, late in the 3rd quarter, with the Hounds leading 17-7 Stancombe threw a costly interception that was returned for a touchdown that gave the Dragons all the momentum they needed. Backup quarterback Miles Johnson stepped in for an injured Nick Watson to engineer the game's winning drive. UIndy had their chances in the waning moments of the game, however a missed 47-yard field goal by Paul Buisman and an offensive turnover on downs sealed the victory for the Dragons.
Ohio Dominican 35
William Jewell 25
A huge first quarter by ODU proved too much to overcome for William Jewell. After giving up nearly 300 yards of offense to the Panthers in the first quarter, the Cardinals found themselves down 28-10. The defense finally buckled down and gave up only 7 points and less than 200 yards through the remaining three quarters. Unfortunately for WJC, their offense was only able to put up 15 more points after the first quarter. Anthony Pritzel accounted for three scores and 300 yards through the air. Grant Latina led all receivers with 107 yards and one touchdown.
Hillsdale 24
Truman State 38
After dominating Hillsdale through the first three quarters of the game, the Bulldogs found themselves firmly in control leading 38-3. However, an early fourth quarter touchdown drive by the Chargers, and a pair of interceptions by Bulldog backup quarterback Chad Birden that led to scores (one was a pick 6), made the final score a bit surprising to anyone that may have tuned out early (raises hand). Most of the damage seems to have been on TSU backups, but it brings up a potential issue of depth as the season wears on. Cody Schrader continued his incredible start to 2021 gaining 173 yards on 14 carries, including an 88-yard dash for a touchdown. Nolan Hair put together an amazing effort going 16 for 23 for 250 yards and three touchdown passes.
Walsh 17
Quincy 38
The return of Tionne Harris gave the Hawks a huge boost offensively as they would wear down the Cavaliers for a convincing victory. Harris ended the day with 343 yards passing, four touchdowns, and no interceptions. AJ Hardin proved himself to be a great compliment to Eugene Witherspoon as he hauled in seven catches for 188 yards and two scores. Defensively Dale Dambek ended the day with a game high 8 tackles, 1.5 sacks, and a forced fumble.
Wayne State 45
Missouri S&T 51
The Miners were able to outlast the Warriors in a wild game that saw six lead changes for an OT victory. Aaron Moya ended his day with 103 yards on 15 carries and two touchdowns. Luke Hetzler made his first start at quarterback for S&T and completed 60% of his passes for 361 yards and 4 touchdowns. His favorite target on the day was Breon Michel who caught 7 balls for 234 yards and 3 touchdowns. Michel's efforts earned him the GLVC offensive player of the week. The Warriors outgained the Miners offensively 673 to 501, however it could be argued the difference in the game was field position provided by special teams. I'm sure it's rare to give a kickoff specialist recognition in a game write up, but S&T's Bryce Parker was able to send 4 of his 7 kickoffs back for touchbacks, meanwhile his counter part for Wayne State was 0 for 8. On the day the Warriors had 63 yards on returns, while the Miners amassed 179 yards, including a 93-yard kickoff return by Freshman Gideon Niboh who earned GLVC special teams' player of the week.
Findlay 62
Southwest Baptist 41
SBU has shown a tendency to get off to slow starts in games which has ultimately been their undoing. Against Findlay, the Bearcats spotted the Oilers 21 points about halfway through the 2nd quarter before their offense found their groove and would go on to score an additional 34 points. Unfortunately, 21 points is exactly how much they lost by as their defense couldn't hold up their end of the bargain. Cooper Callis continued is amazing season going 30 of 40 for 450 yards and six touchdown passes. The relentless Findlay rushing attack proved too much to overcome as four different Oiler running backs combined for over 300 yards on the ground and six touchdowns.
Lake Erie 17
McKendree 10
McKendree was able to rack up 372 yards of offense, their highest output of the season, while holding the Storm to only 239 yards. A combination of sloppy special teams' play, self-inflicted wounds, and an inability to convert on 3rd and 4th downs led to their third straight loss to open the season. In a low scoring affair like this, mistakes are amplified. The Bearcats missed a 32-yard field goal on their opening drive and had a punt blocked on their next drive. Both miscues resulted in points on the ensuing possession for Lake Erie. McKendree also continued to have issues with penalties committing 14 for 145 yards on the day. The inability to convert on 3rd and 4th downs (8 for 24) proved to be the final nail as the Bearcats struggled to convert late in the 4th quarter with an opportunity to tie the game. Running back Jace Franklin was the lone offensive bright spot for the Bearcats as he rushed 18 times for 153 yards and one score. Defensively the Bearcats put up their best efforts of the year compiling 13 TFLs and sacking Storm quarterbacks five times.
Kentucky Wesleyan 34
Lindenwood 56
The Lion offense was able to find their mojo against Kentucky Wesleyan on the legs of Nash Sutherlin and Cade Brister. The offensive effort looked more like Jed Stugart coached teams in Sioux Falls versus the pass heavy offenses of late, nonetheless it was effective. With an option game plan and power running schemes the Lions were able to rack up 254 yards on the ground. Brister was no doubt the star of the night as he ran for five touchdowns while gaining 91 yards on the ground. He added another 226 yards through the air on 16 of 20 passes. Senior Nash Sutherlin and Freshman Robert Giamo each ran for a touchdown and 91 and 58 yards respectively. Defensively, the Lions continued to show vulnerability giving up 214 yards on 28 rushing attempts and two touchdowns. Panther quarterback Chris Arrambide also had a day going 21 of 35 for305 yards and three touchdowns. However, the Lions were able to force Arrambide into some mistakes. Darion Bolden, Sammy Muniz, and Drew Seers were each able to come up with interceptions. Muniz also tallied 3 pass break ups on the night, while Drew Seers added 14 tackles. Seers' efforts were enough to earn him GLVC defensive player of the week, his fourth time earning the honor.
Week Four Preview
Saturday 9/25/21
*Game of the Week*
Truman at #13 Tiffin
The Bulldogs will undoubtedly get their toughest test of the season as they travel to #13 Tiffin. Both the Bulldogs and the Dragons seem to be cut from the same cloth with stubborn defenses and bullish running games. Both defensive units top their respective conference from a total yards standpoint. The Dragons are giving up only 256 yards per game, while the Bulldogs are surrendering 270. Tiffin averages 186 yards per game on the ground with five touchdowns, while the Cody Schrader powered Bulldogs average 156 yards per game with 14 touchdowns.
Nolan Hair has been admirable at quarterback so far this year for Truman State. While not producing at the clip he did in the Spring season in terms of yardage, he is protecting the ball and taking advantage of opportunities with 10 touchdown passes on the season. What the Dragons will look like at quarterback Saturday will be dependent on if veteran signal caller Nick Watson can go or not. While Watson's numbers aren't eye popping this year, he has 79 touchdown passes and 10,007 yards passing on his college resume. If Watson can't go, Dragon fans have to feel good about what they saw from Miles Johnson as he led the offense to a game winning drive against UIndy last week.
I think both defensive units are going to be able to hold the opposing offenses' running success to below their season averages. I feel like the Bulldog's defense is as good or slightly better than the UIndy defense that held the Dragons to only 224 yards last week with Nick Watson playing most of the game. However, to use an NCAA basketball term, the Bulldogs don't really have a quality win right now, while the Dragons have #10 UIndy on their resume. I really like the Bulldog's chances of creating a one-dimensional offense from the Dragons and forcing mistakes from the Freshman back up quarterback. However, with Truman largely being untested, and Tiffin being at home after a hard-fought victory against a tough opponent, I'm leaning towards the Dragons in a close low scoring affair.
Truman 20
Tiffin 23
Lindenwood at Findlay
Get ready for some fireworks. Both offenses are coming off season best performances, while their defenses haven't shown the ability to take control of a game. The Lions are giving up an average of 42 points per game while the Oilers are giving up 41 per game. Granted one of LWU's opponents was an FCS school, but I think anyone that watched that game knows SDSU could've scored a lot more than 52 if they wanted. The Oilers come into the game with three of the top five rushers in the GMAC, and quarterback Matt Winzeler leads the conference with eight touchdown passes. The Lions demonstrated last week the ability to run the ball effectively helping take the pressure off an already dangerous passing attack. I think this will be an exciting game that may come down to who has the ball last.
Lindenwood 49
Findlay 45
McKendree at Walsh
If McKendree can clean up their mistakes this should be one of their best chances at a win this year. What the Bearcats have shown they can do well this year is run the ball (168 ypg, 4.2 ypa). With Walsh's struggles on the offensive side of the ball, it seems that a conservative McKendree gameplan focused on playing mistake free disciplined football should be enough to win this game. I believe Head Coach Mike Babcock will have an added emphasis on mistake free football this week and have his team ready to play.
McKendree 24
Walsh 14
William Jewell at Kentucky Wesleyan
I was impressed with how William Jewell responded to being down to ODU last week. I believe the performance of the Cardinal defense later in that game, and an improving offense against a vulnerable KWU defense could be a recipe for Head Coach Mike McGlinchey's first win as a William Jewell Cardinal. Now that Anthony Pritzel is in firm control of the starting quarterback role, and with the emergence of Grant Latina at wideout to compliment Jalik Jaggwe, I see the Cardinals outlasting the Panthers on the road.
William Jewell 33
Kentucky Wesleyan 30
Ohio Dominican at #19 UIndy
The Greyhounds may have a bit more of a challenge against ODU on their hands than it may seem at first blush. While the Panthers are not as complete of a team as Tiffin, they have been able to stop the run with similar success. Considering this is part of the formula Tiffin used to overcome the Greyhounds, I expect ODU to approach this contest with a similar gameplan. However, counting on Bryce Stancombe to make a mistake like he did against the Dragons is not a great bet. With the emergence of Alonzo Derrick, I expect the Greyhounds' passing attack will thrive against an ODU defense giving up nearly 300 yards of offense through the air.
Ohio Dominican 17
UIndy 34
Quincy at Ashland
Quincy has demonstrated a great ability to move the ball and score in bunches this year, especially with a healthy Tionne Harris at quarterback. They also have two of the best receivers in the conference in Eugene Witherspoon and AJ Hardin. However, despite being winless on the year, Ashland should pose the toughest test for the Hawks since week one against Midwestern State. The Eagles took #9 Notre Dame to overtime and have had two weeks to prepare for Quincy since taking a 45-19 beating from #2 Ferris State on September 11th. I think Quincy will find some points, but this will be a much better defense than they've faced the past two weeks. While the Hawk's defense has performed better each week this season, Ashland brings a balanced offensive attack that should be able to outpace the Hawks.
Quincy 27
Ashland 34
Missouri S&T at Hillsdale
Hillsdale will complete their slate of facing the top three GLVC teams on Saturday. During their contests against UIndy and Truman, the Chargers had late game runs that made the final score appear closer than the game was. Given the offensive fire power S&T is bringing into this game, I expect the Miners to score early and often. This could prove to be a shootout. I expect the Miners to be able to outscore the Chargers regardless of what happens when Hillsdale as the ball.
Missouri S&T 42
Hillsdale 28
Southwest Baptist at Lake Erie
Lake Erie was picked to finish last in the GMAC and I suspect they feel a bit vindicated with their 3-0 start to the season. Unfortunately for the Storm, I don't think their win streak continues this Saturday. While SBU is winless on the season, so are Lake Erie's previous three opponents. The only thing that gives me pause in picking SBU in this game is the Storm's performance against the pass as they rank 1st in the GMAC. And by all accounts, throwing the ball is one of the only things SBU does well. However, after taking a deeper look, it's clear that Cooper Callis will be by far the toughest quarterback they've seen this year. Lake Erie's opponents' quarterbacks' cumulative combined stats for the year are 64% completions, 768 yards, three TDs, and three INTs. Cooper Callis enters this game with 70% completions, 969 yards, eight TDs, and 1 INT. Gerald Gardner can also sling the ball as he leads the conference in QB rating. In the end, I think Callis and friends will dictate how this game goes.
Southwest Baptist 45
Lake Erie 39
Power Rankings
Truman- No change in raking this week, although the inability to close out the game vs. Hillsdale in convincing fashion is concerning.
UIndy- Had they pulled out the win vs. a tough Tiffin team, they'd have slipped back into the top spot. A rare misstep by Stancombe was the difference.
Missouri S&T- A hard fought back and forth game helped illustrate the resolve and mental toughness Coach Drury has installed into this team.
Quincy- If the Quincy offensive attack is truly as dangerous as it appears, they'll be in every game they play this year. Coach Gary Bass is an early favorite for Coach of the Year.
Lindenwood- Getting the first win of the year is a relief regardless of who it is. The Lions appeared to get some things right this past week, but still have a way to go to meet expectations.
William Jewell- Like Coach Bass, Head Coach Mike McGlinchey is doing great things with his squad. Unfortunately, the results haven't shown in the W/L column.
SBU- Cooper Callis is an early favorite for OPOY.
McKendree- Self-inflicted wounds are probably the difference between a 2-1 season vs. 0-3.