GLVC Week Three Preview
September 17th, 2021 12:00am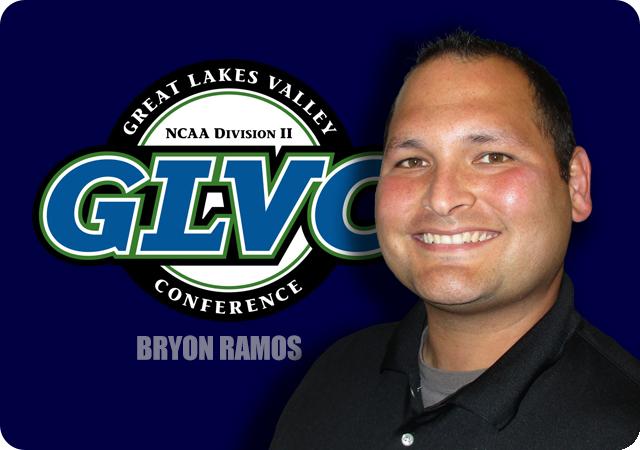 Week Two Recap
Truman State 27
Wayne State 9
The Bulldogs continued their strong 2021 start with a solid victory over a Wayne State team that was riding high after taking #5 Slippery Rock to the wire. Excellent field position and a suffocating defense helped Truman stay in control throughout the contest. Miscues in the Warriors' kicking game regularly gave the Bulldogs a short field. Jaylen Jefferson highlighted Truman State's special teams play with a 92-yard kickoff return for a touchdown to open the 2nd half. Cody Schrader assumed his normal role of the Bulldog work horse by carrying the ball 23 times for 80 yards and a touchdown. Nolan Hair added two touchdown passes, one to his reliable tight end Jake Ellis, and a 45-yard strike to Tate Crane. Truman State's defense held the Warriors to less than three yards per attempt on the ground and harassed quarterback Josh Kulka for two sacks and forcing one interception.
Iowa Wesleyan 27
Quincy 59
If you get a chance, please check out the box score from this game. It's one of the wildest ones I've ever seen. I'm not sure that I've ever seen a team pile up over 400 yards of total offense while rushing for -27 yards, but that's exactly what Iowa Wesleyan did as quarter back Gavin Esquivel was sacked seven times while throwing for 393 yards. This was a great game for fans that loved scoring. The nearly four-hour contest saw both teams combine for 48 first downs and 986 total yards of offense. Tremayne Lee led the way for the Hawks on the ground with 201 yards rushing and two touchdowns. Eugene Witherspoon continued his strong start with 176 receiving yards and three touchdowns. Questions remain for Quincy at Quarterback; Grant Hajicek was the third Hawk QB in three games to take significant snaps, throwing for 225 yards, three touchdowns, and two interceptions.
Arkansas Baptist 0
Missouri S&T 71
Forgive me Miners fans if I don't spend a lot of time on S&T's complete dismantling of NAIA Arkansas Baptist. The Miners outgained the Buffaloes in total yards 627 to 170. S&T's defense sacked the quarterback five times and forced three interceptions. The Miners where able to get some game experience for their backups, highlighted by running backs Josh Sanders and Gideon Niboh combining for 314 yards and four touchdowns.
Black Hills State 31
William Jewell 21
Big plays helped BHSU take an early lead on William Jewell, and for a moment it looked like their struggles that carried over from Spring would continue into game two of 2021. However, Coach Mike McGlinchey's team responded with a strong second half performance that saw WJC get within striking distance a couple of times. A large part of that spark was the play of quarterback Anthony Pritzel, who threw for 248 yards and two touchdowns and ran for another 74 yards. Ultimately, BHSU was able to fend off the Cardinal comeback by registering eight TFLs and averaging 4.9 yards per rushing attempt.
McKendree 17
Delta State 45
The Bearcats managed to keep this contest much closer than expected, heading into the 1st half trailing only 21-17. A 61-yard run by running back Narkel Leflore and a recovered fumble deep in Statesmen territory set McKendree up for two first half Turner Pullen touchdowns. However, after trailing by 10 points late in the second quarter, Delta State rattled off 38 unanswered points to pull away for the comfortable win. The Bearcats helped hinder their own performance by committing 10 penalties for 100 yards.
Lindenwood 7
South Dakota State 52
As a D2 team still looking to solidify their presence on the national scene, managing expectations heading into a game against an FCS opponent is crucial. It's even more so when that opponent could be competitive at the mid-major FBS ranks. With that said, being down 45-0 at halftime was probably not the outcome the Lions expected against SDSU. Later in the game, as both teams emptied their benches and SDSU took their foot off the gas, the Lions looked more competitive, highlighted by a one-handed touchdown grab by Payton Rose from Cade Brister. Spencer Redd continued to solidify his bid as the country's best return man with a 37-yard punt return and a 67-yard kickoff return that he nearly broke for a touchdown.
Southwest Baptist 14
West Florida 63
The Bearcats' visit to the Gulf Coast against the defending national champions started strong as they opened the game with a nine play, 75-yard drive that ended with a Cooper Callis 20-yard touchdown pass to Jarrett Massie. Callis bookended his performance with a 12-yard touchdown run halfway through the fourth quarter. Unfortunately, the Argos scored nine unanswered touchdowns in between the two SBU scores. Austin Reed added to his Harlon Hill resume going 20 of 26, for 257 yards, and four touchdowns. Callis battled admirably against the tough competition, going 22 of 24, for 230 yards while being sacked three times.
Indianapolis 35
Hillsdale 31
The Greyhounds built a comfortable 28-10 lead halfway through the third quarter before Hillsdale began to dig back into the game. A Chargers touchdown with no time left on the clock made this score seem closer than it was. UIndy held the Chargers to less than two yards per carry rushing, while Toriano Clinton ran for 270 yards and four touchdowns. The Hounds defense harassed Hillsdale quarterback Luke Keller for five sacks, forcing him into two interceptions. UIndy defensive lineman Kyle Borske led the way with 2.5 sacks on the day.
Week Three Preview
Saturday 9/18/21
*Game of the Week*
#18 Tiffin at #10 Indianapolis
The Greyhounds will finally get to host their first game of the 2021 fall season this Saturday. No doubt Key Stadium will be rocking as the Greyhounds will host fellow top 25 team Tiffin University. The Dragons are coming off a spring season where they won their second straight GMAC crown. They also earned an NCAA playoff birth in 2019. This year, the Dragons are highlighted by their outstanding run defense allowing only 109 yards on the ground in their first two games while holding opponents to less than 1.5 yards per carry. The Dragons have also shown the ability to move the ball in a variety of ways, piling up 265 yards on the ground against Marian, and throwing for nearly 400 yards against Northwoods.
This game will likely tell the Greyhounds what they have in Bryce Stancombe at quarterback, as it's unlikely Toriano Clinton will be able to completely shoulder the offensive load as he has the past two weeks. UIndy running back Kellen Porter may also become a bigger part of the offensive gameplan now that he has two games under his belt in the Greyhound system. I think that a fired up UIndy team finally playing in front of their home crowd will lean on their defense to keep this close and allow the talented Greyhound running attack to wear down the Dragons in a low scoring affair.
Tiffin 16
Indianapolis 21
Ohio Dominican at William Jewell
The Cardinals may have found that the offense is simply more effective with Anthony Pritzel calling the plays, as he gave them some life vs. BHSU. I look forward to seeing their improvements as I believe Coach Mike McGlinchey is doing a good job of developing the pieces he has. Unfortunately for Jewell, I don't think it's enough to overcome an Ohio Dominican team that went 4-2 in the spring season, and nearly upset #15 Shepherd.
Ohio Dominican 35
William Jewell 13
Hillsdale at Truman State
When I saw the score of the UIndy vs Hillsdale score from last week, it gave me a bit of pause on my pick of this game. However, looking closer at the game, it's clear that UIndy was firmly in control. At this point, I think Truman is executing better and imposing their will more consistently on opposition. I think the Chargers will again have a tough day running the ball against the Bulldogs, and Schrader should be able to find enough room on the ground to keep this game in hand.
Hillsdale 20
Truman State 35
Findlay at Southwest Baptist
One of the goals of scheduling challenging games as a developing program is to measure where you are and where you need to be. The Bearcats will get another great test this week as they host a traditionally tough Findlay team. This game has the potential for fireworks as both teams have been vulnerable defensively this year. Cooper Callis will have a chance to put up some nice numbers against a defense that's given up over 300 yards passing in their last two contests. Ultimately, the Bearcats will need to find a way to slow down Findlay's Derek Lynch who ran for 303 yards and two touchdowns against UNC Pembroke last week. If they can manage to do that and force Matt Winzeler to throw the ball, they may be able to force some turnovers as he's thrown five picks in two games. This game may be a little closer than some expect, but I haven't seen enough from SBU to pick them in a game like this yet.
Findlay 42
Southwest Baptist 32
Lake Erie at McKendree
Lake Erie, who has traditionally been in the lower half of the GMAC comes in with a 2-0 record after defeating Clarion and Franklin Pierce. McKendree will need to find a way to slow down Gerald Gardner who is averaging 329 yards passing per game. Turner Pullen may find it tough to get on track in this game as the Storm have been tough on quarterbacks so far this season giving up only 211 yards, two touchdowns, and three interceptions in two games. Narkel Leflore, who displayed some explosive ability in the last game may be who McKendree needs to lean on in this game to keep Garnder off the field.
Lake Erie 21
McKendree 20
Wayne State at Missouri S&T
It's tough to know what a team is going to look like after a game like the Miners had last Saturday where the benches were empty and many of the starters didn't get significant playing time. Despite being handled by conference foe Truman State, Wayne State presents a much bigger challenge than Arkansas Baptist. However, I think Coach Todd Drury can take a page out of the Bulldog playbook by chewing ground and clock with an efficient and grinding running game. I also think Brennan Simms and Breon Michel will be back in action to keep the chains moving and put points on the board. If the Miners can slow down the Warriors ofense, they should walk away with the W.
Wayne State 20
Missouri S&T 23
Walsh at Quincy
Quincy is a tough team to nail down right now. They play a decent MSU team tough for a half. Then all at one time, they look dominant, but vulnerable against a lesser NAIA opponent. I think a lot of it has to do with instability at the quarterback position. Tionne Harris if healthy, should be able to keep the Hawks in this game. However, the Cavaliers defense has proven to be tough this year, only giving up 16 points in two games. The Hawk's defense hasn't shown me enough yet to convince me they can win a game.
Walsh 24
Quincy 13
Kentucky Wesleyan at Lindenwood
The Lions will get a reprieve of sorts as they host their first non-ranked (D2 or FCS) team of the year. Despite this, they host a Kentucky Wesleyan team looking to carry momentum of a thrilling last-minute victory over Kentucky State. The Panthers are led offensively by wide receiver David Florence who has 193 yards receiving and two touchdowns in his first two games. Defensively, Dalan Cofer, a defensive lineman, leads KWU in tackles with 19 and 3 TFLs. The Lions should hold the edge in the talent department in this game, and the way they respond after two straight losses should help set the tone for the remainder of the season. I expect Coach Jed Stugart and the Lindenwood captains to have this team focused on the game at hand and to forget about how this season began.
Kentucky Wesleyan 21
Lindenwood 31
Power Rankings
Truman- The Bulldogs take the lead in this week's power rankings after another solid performance against a tough GLIAC opponent.
UIndy- The Greyhounds fall to the second spot is more of a result of them setting high expectations for themselves that they've yet to meet from an offensive standpoint. If the Greyhounds can prove they can throw the ball, they'll be a very dangerous team.
Missouri S&T- Did what was expected against lesser competition.
Quincy- Offensively, the Hawks have talent and could give a few teams a scare this year.
Lindenwood- Undoubtedly the toughest schedule of the conference so far has the Lions sitting at 0-2
William Jewell- Pritzel gave the Cardinals some life and may be their answer for the rest of the year.
SBU- The sugar white sands of the Gulf Coast hopefully took the sting out of the beating by the defending national champs.
McKendree- With Turner Pullen not performing to his 2019 standards, I'm unsure of where the Bearcats are going to consistently find enough points to compete.