GLVC Week Two Preview
September 10th, 2021 7:00pm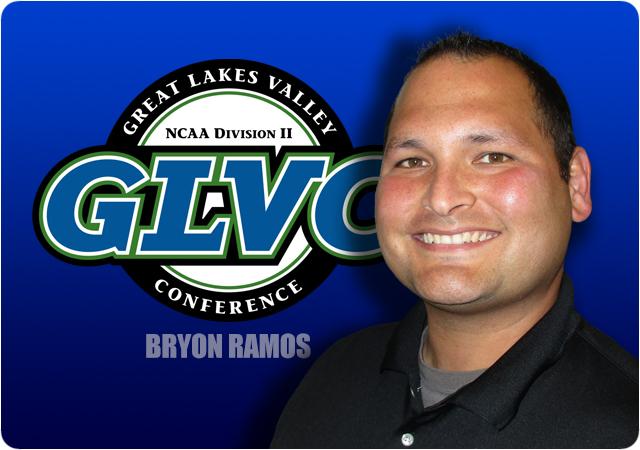 Week One Recap
Angelo State 40
Lindenwood 20
After nearly two years since their last game, the Lions were no doubt rusty coming out of the gates dooming them against Angelo State. Talented teams can often overcome slow starts against mediocre ones. Trying to do so against a defense that may end up ranking among the nation's best is just too much to ask for. The Lindenwood defense started by providing a solid effort, forcing Angelo State punts on their first two possessions. However, their second punt pinned LWU inside their own five-yard line. Two plays later Nash Sutherlin was stopped in his own endzone resulting in a safety. During the next two-minutes of game time, the Rams opened the flood gates as they scored 14 additional points. The first touchdown was set up after a 70 yard third down completion. The second was a pick-six on the first play from scrimmage on the Lions ensuing possession. The Lions did start to make things interesting by clawing back to within a score before halftime on the back of two Cade Brister touchdown passes. However, a relentless Rams linebacking group never allowed Brister or the running game to get on track. Brister was sacked seven times, pressured another eight times, and Sutherlin only averaged 2.2 yards per carry.
Bright spots for the Lions could be found on the defensive side of the ball, as All-American Drew Seers recorded 13 tackles, two TFLs, and one interception. Newcomer Tre Hendon earned the Lions defensive player of the week award by recording nine tackles, 2.5 TFLs, and 1.5 sacks.
William Jewell 3
Colorado Mesa 40
William Jewell got off to the start they were hoping for as they controlled the opening drive for over eight minutes on their way to take a 3-0 lead after a Josh Click field goal. The Cardinal defense held strong on the following two Maverick drives as they forced a punt and a missed field goal attempt. Unfortunately for Jewell, the new faces on the Maverick's offense started clicking to the tune of 40 unanswered points. CMU went on to outgain Jewell 547 total offensive yards to 208.
One silver lining that Coach Mike McGlinchey can take away from this game is his defense's third down performance. The Cardinals forced CMU into 5 field goal attempts by holding them to only 6 of 15 on third downs.
Missouri S&T 31
South Dakota Mines 34
In most football games, if you simply don't beat yourself, you'll come out on top more often than not. Unfortunately for the Miners, self-inflicted wounds helped spot the Hardrockers a 34-10 lead with less that 12 minutes in the game. S&T turned the ball over four times and had two of their kicks blocked. Still, the Miners had an opportunity to take the ball back for a game winning or tying drive at the end of the game.
Offensively, S&T got great production out of their usual suspects; Brennan Simms threw for 317 yards and three touchdowns and Aaron Moya rushed for 131 yards and one touchdown. Payton McAlister added another 75 on the ground as well. The biggest performance of the night undoubtedly came from wide receiver Breon Michel who caught nine passes for 169 yards and three touchdowns. S&T outgained Mines offensively 538 yards to 376. If the Miners can find a way to tighten up their ball security, they could have a very successful year.
Texas Permian Basin 24
Southwest Baptist 16
I thought this game was going to be closer than many anticipated. By the response I got from some in the D2 community to my pick of the Bearcats to win this game, I'd say I was right. SBU kept it within a score of the Falcons. The UTPB defense did much of the heavy lifting on the day as they shut down the Bearcat running game allowing only 2.8 yards per attempt, while running for 170 yards themselves. SBU seemed to abandon the run as a result, which played into the Falcons owning a seven-minute time of possession advantage. Cooper Callis managed to put up 289 yards and a touchdown, but the star of the day for the Bearcats was GLVC defensive player of the week Coleton Smith who was all over the field with 20 tackles.
Truman State 31
Davenport 14
Truman State put up one of the better GLVC showings of the week as their defense kept Davenport to only 200 yards of total offense. Of DU's 14 offensive drives, only 2 of them were 50 yards or longer. Eight of them went for 10 yards or less, and four of those went for negative yards. Offensively, Coach Greg Nesbitt was able to find a comfortable rhythm in the form of an effective ground and pound game from their star running back Cody Schrader who took home GLVC offensive player of the week honors. The Bulldogs only posted 296 yards of offense for the day, but 233 of them can be attributed to Schrader.
Northern Michigan 27
McKendree 20
A sluggish offensive performance dug the Bearcats too deep of a hole to climb out of as they only managed 40 yards of total offense in the first half. Despite being down by two scores at halftime, McKendree was able to fight back and head into the fourth quarter tied at 13. The Bearcats and Wildcats traded touchdowns early in the fourth quarter before Northern Michigan notched the deciding score with 6:20 left in the game on the back of a seven play 75-yard drive. The Wildcats can credit their victory to a strong defensive performance and efficient running game that averaged 6.2 yards per carry. Offensively for the Bearcats, the return of Steven Towns hinted of good things to come as he hauled in seven catches for 89 yards and a score.
Midwestern State 48
Quincy 27
For the first 18 minutes of the game, the Hawks seemed to have found an answer at quarterback in the form of sophomore Tionne Harris. The Quincy signal caller had the Hawks up 20-14 and was 15 of 23 for 289 yards and 3 touchdowns before being knocked out of the game halfway through the second quarter on a sack. Unfortunately for the Hawks, the offense sputtered without Harris gaining only 168 total yards for the rest of the game as they were outscored by the Mustangs 34-7. Midwestern State was consistently in the Quincy backfield throughout the game dropping Hawk quarterbacks eight times. Sophomore wide receiver Eugene Witherspoon had a big day catching the ball hauling in five catches for 118 yards and two touchdowns.
Indianapolis 34
Saint Xavier 10
A sluggish first half by the Greyhounds resulted in a 10-10 tie at halftime against NAIA St. Xavier. Coach Chris Keevers admitted that it seemed his team lacked energy and didn't seem ready to play. Whatever was said in the locker room lit a fire under UIndy as they found their stride in all phases of the game and would cruise to a comfortable 34-10 victory. Toriano Clinton shouldered most of the offensive burden with 29 carries for 169 yards and a touchdown. Paul Buisman earned GLVC special teams player of the week with his performance both kicking and punting; Buisman was perfect on field goals and extra points and averaged 42 yards on six punts pinning three of them inside the 20 yard line.
Week Two Preview
Saturday 9/11/21
*Game of the Week*
Truman State at Wayne State
When these two teams last met in 2019, the Bulldogs handled the Warriors relatively comfortably in front of their home crowd by a score of 35-12. Fast forward two years later and it's Truman's turn to take the long bus ride to Detroit, Michigan. I think Coach Greg Nesbitt is very aware that this won't be the same Wayne State squad they faced off against two years ago. Last week, the Warriors nearly upset #5 Slippery Rock in their season opener. The Warriors had a first and goal with under a minute remaining in the game only down by three. After Slippery Rock forced a fourth down, Wayne State opted to go for the win but fell short on the QB keeper.
Wayne State seems to follow a similar formula for success as the Bulldogs, running the ball and being tough against the run. Last week, the Warrior offense racked up 247 yards on 55 attempts while holding Slippery Rock to 107 yards and a 3.1 yards per carry average. The Warriors were susceptible to the air attack however, as they gave up 314 yards through the air. I don't expect that the Warriors will be able to completely shut down Cody Schrader running the ball, but he won't have a game like he did last week against Davenport. Nolan Hair will probably need to factor more in the game plan this week. When the Warriors have the ball, it will be interesting to see who is able to impose their will on the other team. Truman held Davenport to only 1.1 yards per carry last week. Wayne State is obviously a run first, second, and third team and if they're forced to throw the ball, it would be to the Bulldogs advantage.
I expect this to be a tightly contested, low scoring game. Ultimately, I think a long road trip and a motivated Wayne State squad that feels like they missed a golden opportunity last week will be the difference.
Truman State 18
Wayne State 23
Arkansas Baptist at Missouri S&T
The Miners open their home schedule against NAIA Arkansas Baptist, who until this year competed as a JuCo. Their last time out, the Buffaloes were held in check by Tabor college only gaining 232 yards of total offense in a 29-14 defeat. I have to think that Coach Todd Drury will be putting extra emphasis on avoiding mistakes and giving their opponents gifts. The Miners will be focused and eager to wash the bad taste of last week out of their mouths. I see them winning this fairly easily.
Arkansas Baptist 10
Missouri S&T 42
Iowa Wesleyan at Quincy
The Hawks will host NAIA Iowa Wesleyan, a team that's won two games since 2018. Even for a team as young as Quincy, there should be a significant gap in talent between the two squads. I'm interested to see if Tionne Harris will be back for this game and if he can pick up where he left off last week when he was shredding the Mustang's defense. If Harris suits up, I expect Quincy to handle the Tigers easily. I expect that Peyten Chappel will have a big game as well.
Iowa Wesleyan 13
Quincy 38
Black Hills State at William Jewell
For the second straight week, Coach Mike McGlinchey's squad will be taking on another former Lindenwood assistant as the Cardinals host Coach Josh Breske and his Black Hills State Yellow Jackets. Breske is in a similar situation as McGlinchey in that they both took over their squads before the pandemic wrecked the 2020 football season. Breske earned his first victory as a head coach last week against NAIA No. 11 Dickinson State. I think if the Cardinals can limit their mistakes and hold onto the ball, they'll have a chance in this contest. Will Schneider and Jalik Jaggwe will have a chance to get on track against a Yellow Jacket defense that is susceptible to the pass. That said, I expect BHSU to be able to control the game with an efficient running game that averaged 6.5 yards a carry in their last outing. I see the Yellow Jackets winning a close one.
Black Hills State 24
William Jewell 21
#13 Indianapolis at Hillsdale
The Greyhounds will need to get off to a much faster start than they did last week if they plan on leaving Hillsdale unblemished. The Chargers are coming off a 14-10 loss to Michigan Tech where their offense was anemic, only managing 168 total yards for the game. The Greyhound defense should be able to hold Hillsdale in check, which will allow UIndy to continue to try and find some answers at the wide receiver position. Whether they get some clarity on that front or not, I expect that the offense will still run through Toriano Clinton.
Indianapolis 24
Hillsdale 6
McKendree at Delta State
The Bearcats will be looking to ride the momentum of their second half performance last week as they head down south to take on the Delta State Statesmen. McKendree will need Turner Pullen to play more like he did in 2019 if they want to keep up with a potent Delta State offense that posted 509 yards of offense and 48 points in a 34-point win against Bethel. I think Steven Towns will build on his performance from last week, but it won't be enough against the Statesmen as they pull away late to win this one comfortably.
McKendree 21
Delta State 38
Southwest Baptist at #1 West Florida
With this originally scheduled as SBU's first game of the season, I imagine the Bearcat coaching staff has a little more preparation done for this game than you typically get for a mid-season opponent. Add to it that you're facing off against the defending champs, and we should see a tremendous effort from SBU as they head to Pensacola to face the Argonauts. That being said, I think Austin Reed and company are just too much for most teams in division two right now, and they should win this one easily.
Southwest Baptist 17
West Florida 44
Lindenwood at #2 (FCS) South Dakota State
Getting to play against FCS competition can be a great measuring stick of where you sit as a program. However, SDSU isn't just any FCS team. They're the returning national runner up and No. 2 team in the nation. Additionally, they're coming off a blowout win against FBS Colorado State. What I realistically expect from Lindenwood in this game is to see them work on correcting mistakes that plagued them last week and compete for 60 minutes against top level competition. Expectations were high around the Lion program before the season started, and they'll be eager to have a better showing than they did last week.
Lindenwood 17
South Dakota State 48
Power Rankings
UIndy- Injuries have taken a toll on their passing game, but the Greyhounds still have a solid defense and a dangerous running game.
Truman- Like UIndy, the Bulldogs can run the ball well and keep opposing offenses in check. Truman seems to have more weapons on the outside right now, and this could separate them later in the year.
Lindenwood- A shaky performance against an elite defense is certainly understandable, but it was disappointing to see in front of one of the biggest crowds HCH has seen in a while.
Missouri S&T- Had it not been for the self-inflicted wounds the Miners would be 1-0 at this point and ahead of the Lions.
SBU- Cooper Callis can sling the ball and he'll keep SBU in more games than not.
McKendree- The Bearcats seemed like two different teams in their last game, and because of this, I'm not real sure what to do with them.
Quincy- If I knew that Tionne Harris was coming back and healthy, I'd have Quincy higher.
William Jewell- The Cardinals should have a chance against BHSU. I'm always interested to see the difference between the first and second games for new head coaches.