GSC Week Four Preview & Picks
September 20th, 2023 7:00pm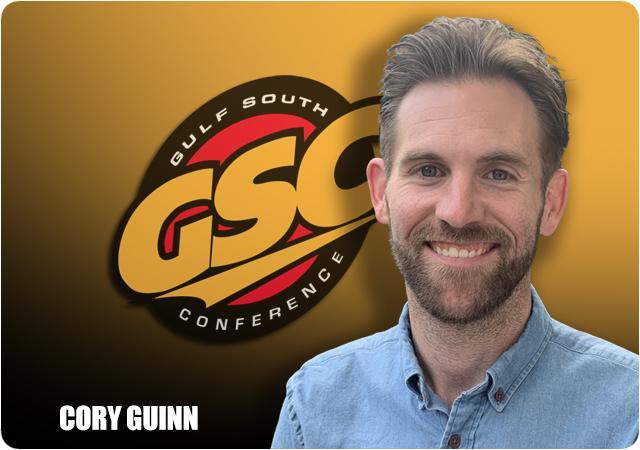 After three weeks of relatively successfull non-conference competition, we get into the thick of Gulf South Conference play with four League matchups on the slate this week. Delta State and West Florida rank among the country's Top 10 programs for good reason, while Valdosta State is undefeated at 3-0 but have something to prove after beating up on two NAIA teams thus far. All but one game takes place on Saturday night, so pace yourselves tailgiting this week, pack plenty of Red Bull in your cooler, and get ready for more top-tier Divison II football!
Gulf South Week Three Results
*denotes Gulf South Conference game
Shorter 57, Chowan 20*
Florida A&M 31, West Florida 10
Delta State 35, Mississippi Valley State 7
Valdosta State 49, Keiser 25
North Greenville 23, West Alabama 16*
West Georgia 38, Mississippi College 35*
Gulf South Week Four Matchups (all times Eastern)
*denotes Gulf South Conference game
No. 13 Benedict (3-0) at Chowan (0-3)
Saturday, Sept. 23 at 1:00 PM | Murfreesboro, N.C. | Stats | Video
Benedict is on a roll to start the 2023 season outsourcing opponents 140-7 across its first three games. Nevermind they've played two of Division II's bottom tier programs in Edward Waters and Lane College, the Tigers' offense is averaging 451 yards per game led by signal caller Aeneas Dennis who has thrown for 817 yards and five touchdowns while completing 67.4% of his pass attempts. On defense, Benedict already has 51.5 tackles for loss and 20 sacks by a defensive front that has given up just 26 yards per game on the ground.
Chowan continues to struggle in its first year against Gulf South competition, falling to 0-3 after a 37-point loss to Shorter last week with a short-handed roster. The Hawks' defense only gave up 290 yards in the loss, but that is primarily due to the fact that Shorter scored twice on defense and once on special teams while also having a short field to work with after CU turned the ball over three times and punted on 10 different occasions. Defensive backs Abdural Lee and Nic Wilson each picked off their first passes of the year and Demetrius Moore totaled 137 yards and a score on just three catches to provide a few bright spots in Murfreesboro.
The Tigers have built more than enough momentum to survive a long road trip up the east coast and come home with a win. Benedict simply has more athletes across the board and the defense will be licking its chops to go up against a Chowan offense line that has given up eight sacks and only rushes for 55.7 yards per game.
My pick: Benedict
West Georgia (2-1, 1-0 GSC) at No. 8 West Florida (2-1, 0-0 GSC)* *Game of the Week*
Saturday, Sept. 23 at 7:00 PM | Pensacola, Fla. | Audio | Stats | Video
West Georgia pulled off a win in the team's conference opener last week thanks to fourth quarter heroics from reserve quarterback Ben Whitlock. The sophomore entered the game late in the third quarter and led the Wolves to two scoring drives, tossing both touchdown passes to Terrill Cole to complete the comeback. UWG had two 100-yard rushers in running back Rajaez Mosley (175 yards) and starting quarterback Cameran Brown (100 yards, three touchdowns). Offensively, the Wolves are averaging over 200 yards per game on the ground with 7.1 yards per rush through three games.
The Argos suffered their first setback of the season last week, but put up a good showing against a superior NCAA Division I Florida A&M program, playing to a 3-3 tie at halftime before the Rattlers exploded for 28 points in the second half. West Florida has outscored Division II opponents 70-6 in its two victories as the defense has forced three turnovers and totaled 12 sacks led by grad student John McMullen's five quarterback takedowns.
West Florida should bounce back into the win column with established playmakers on both sides of the ball. West Georgia will most likely look to continue controlling the game clock with its effective run game, but until the team settles on a full-time starter under center this defense will have to carry the load against a potent Argo offense.
My pick: West Florida
Mississippi College (1-2, 0-1 GSC) at West Alabama (1-2, 0-1 GSC)*
Saturday, Sept. 23 at 7:00 PM | Livingston, Ala. | Audio | Stats | Video
The Choctaws have a lot of good to take away from last week's three-point loss to West Georgia. MC got back to its bread and butter, totaling 291 rushing yards led by Ron Craten (102 yards, two touchdowns) and John Henry White (90 yards, two touchdowns). MC led by as many as 11 points early in the fourth quarter and held a four-point lead with under four minutes to play against a GSC powerhouse. However, the defense ran out of gas late in the contest giving up 14 fourth quarter points and surrendering a total of 456 yards, including over eight yards per play on average.
West Alabama went down to the wire on the road with North Greenville after a slow start put the Tigers in an early hole. Tucker Melton bounced back to throw for 134 yards and a touchdown while splitting snaps with fellow signal caller Spencer Arceneaux and Bry Webb totaled 150 rushing yards with a score of his own.I believe the moral victory for UWA is that a defense playing without Jamal Ellis held NGU to just 84 rushing yards as lineman Davonta Jackson stepped up with seven total tackles and 1.5 tackles for loss.
The Tigers are giving up just over 100 yards rushing per game this season, but they haven't faced a rushing attack like Mississippi just yet. West Alabama does hold the all-time series edge 9-1, however the uncertainty under center has caused the offense to stall and leave the defense stranded at times. The Choctaws know who they are on offense and will control the clock from start to finish. I expect another slow-paced, "grind it out" type game in Livingston.
My pick: Mississippi College
Shorter (2-1, 1-0 GSC) at No. 6 Delta State (3-0, 1-0 GSC)*
Saturday, Sept. 23 at 7:00 PM | Cleveland, Miss. | Audio | Stats | Video
Shorter was able to show off a bit last week in its home opening victory over Chowan, scoring twice on defense and once on special teams thanks in large part to defensive back Trey Thomas, the reigning GSC and D2Football.com Special Teams Player of the Week. The junior scored three ways: an 88-yard punt return, a 76-yard interception return, and returning a missed PAT for two points, to supplement a lackluster offensive performance. Fellow defensive back Bryan Gilmore also had a pick-six in the game, as the SU offense mustered just 290 yards and turned the ball over twice via interception from quarterback Josh Brown.
Here come the Statesmen. Delta State left no doubt about which side controls the Delta Classic with last week's 35-7 stomping of NCAA Division I Mississippi Valley State. The DSU offense had 510 total yards (256, passing, 254 rushing) as quarterback Patrick Shegog now has 12 total touchdowns and no interceptions. Defensively, Delta State has forced at least one turnover in each contest (five fumble recoveries, two interceptions) and has 22.5 tackles for loss as 13 players have at least one stop behind the opponents line of scrimmage.
Delta State will roll for the fourth straight week and I don't believe Shorter will put up much of a fight. DSU makes a point to take care of the football, and outside of the three non-offensive touchdowns last week, Shorter would've been in a much closer game with Chowan which is not a good sign.
My pick: Delta State
North Greenville (2-1, 1-0 GSC) at Valdosta State (3-0, 0-0 GSC)*
Saturday, Sept. 23 at 7:00 PM | Valdosta, Ga. | Audio | Stats | Video
The Crusaders have started 1-0 in GSC play for the second year in a row after a thrilling seven-point win in their home opener last week over West Alabama. Sophomore quarterback Dylan Ramirez threw for over 300 yards and two touchdowns in the win, as both scores went to wideout Dre' Williams who finished with six receptions for 124 yards. NGU's defense is giving up just a hair over 14 points per game, limiting opponents to under 300 yards per contest including a secondary that has only allowed two scores through the air.
Valdosta State is also rolling after a win over NAIA power Keiser University last week as quarterback Sammy Edwards was named GSC Offensive Player of the Week for the second time this season. Edwards was 28-for-36 for a career-high 479 yards and four touchdowns. VSU is outscoring opponents by an average of nearly 30 points per contest through the season's first three games, but with two NAIA programs on the early-season schedule it is tough to tell how talented this offense really is.
VSU's Edwards faces his toughest test of the season against a North Greenville defense that is near the top of Division II in a multitude of categories. Ramirez has turned the ball over at least once in every game this season for the Crusaders, but they've survived and could be 3-0 instead of 2-1. We should find answers to a lot of questions in this game, but I give the slight edge to North Greenville solely on the premise of having faced tougher competition to start the 2023 and shown resolve in each game.
My pick: North Greenville