NE10 Week Five Preview
September 29th, 2023 5:00pm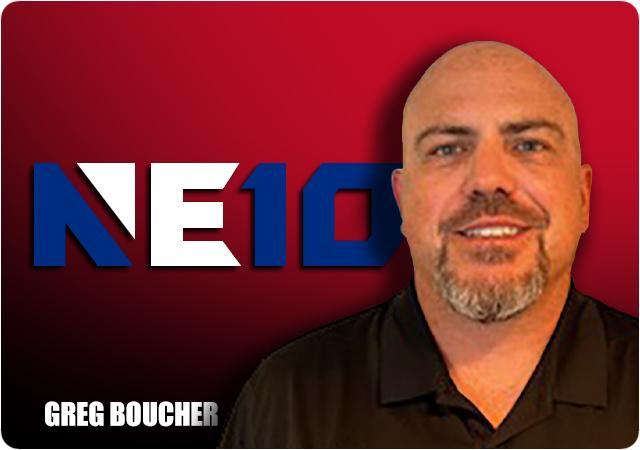 Week five starts Friday night when New Haven plays AIC in Springfield, MA. Two good games finish up the week on Saturday with Saint Anselm taking on Southern CT and Pace playing Assumption. This will be another great week for football for the D2 NE10 Conference.

NE10 GAME TO WATCH
Pace 7 @ Assumption 42: Pace is a team that can strike fast if you do not play sound defense. Assumption is a balanced football team that can run the ball and throw the ball effectively. The Greyhounds pride themselves on home-field advantage and they should be able to dominate this week against a Pace defense that has given up an average of 163 rushing yards a game.
Coaches Take: I had the pleasure of interviewing Assumption Head Coach Andy McKenzie. Andy felt the keys to the game this week were the same every week. To protect the ball and get more takeaways. Like most of us coaches, he is a strong believer in winning the turnover battle every week.
When asked how the season has gone thus far, Coach McKenzie was happy with the players' execution level this season. Although a tough loss, he was very pleased with the experience of playing Grand Valley State in Michigan. The boys got to compete against one of the best programs in the country in a hostile environment. He said it was a fun place to play!
Coach McKenzie was proud of the quality of play in the NE10 Conference. He said that in the Conference "records don't matter, it is always a dogfight" when teams in the NE10 face one another. He was impressed with the quality of coaching and the players in the Conference.
GAME PREDICTIONS
Saint Anselm 17 @ Southern CT 28: Southern CT went toe to toe with a good Bentley team last week. They have played good football all season but have not caught a break with the early schedule. Saint Anselm is a balanced team that put up 42 points last week against Post. Expect the Owls to dominate the time of possession and score in the red zone this week.

New Haven @ AIC 10: The battle of the I-91 corridor (sort of catchy). New Haven is getting hot at the right time and put up 41 points against a good Franklin Pierce Team last week. I expect the Chargers to keep things going this week against AIC. AIC can hit some big plays, but the speed and depth of the Chargers will be the difference in this one.