NE10 - Week One Preview
August 29th, 2023 8:00am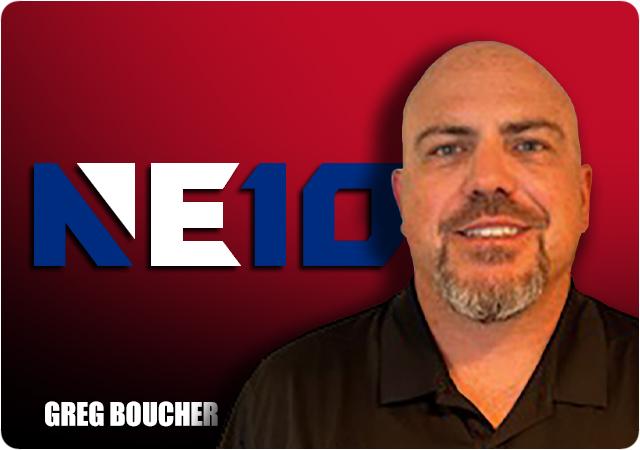 Week one of the NE10 football season is underway and it is time to highlight some of the conference's top dawgs.
I am eager to see how the New Haven Chargers, the NE-10 pre-season favorites perform against Frostburg State.
I spoke with the Chargers WR's Coach Robert "Bobby" Barnette about the week 1 match-up with the Bobcats.
I asked Coach Bobby how the Chargers offense looked during camp, and he was very happy with the athleticism and experience of the skill positions. Bobby praised the playmaking ability receivers Javon Turner and Dev Holmes, who are both expected to be big contributors to the offense. Slot Casey Hazard has shown great ball skills and the ability to find grass and the Chargers return the Northeast-10 All-Conference First Team running back Chris Ais, who should be one of the best players in the NE10 Conference.
There is no familiarity with Frostburg State and New Haven, so film study is what Bobby, and the coaching staff are relying on when the Chargers gameplan against the Bobcats. He believes the keys for the offense is to get the ball to their playmakers in space and let them do what they do.
Interesting Fact
Coach Bobby Barnette was a backup dancer for Mariah Carey and is an international hip-hop dance performer.
GAME PREDICTIONS
August 31

Frostburg State 10 @ New Haven 35
Running back Chris Ais will be too much to handle. The Chargers' experience and explosiveness are too much for the Bobcats. Bobcat Junior quarterback Graham Walker will make some plays, but the speed of the Chargers defense will control the game.
September 2
West Chester 17 @ Bentley 21
This will be a battle as West Chester was selected to finish third in the PSAC East preseason poll. Many have Bentley finishing third in the NE-10 and both teams return a lot of talent on both sides of the ball. A close game, but Bentley will pull away in the 4th quarter.
Kutztown 28 @ Assumption 14
Assumption finished last year with an explosive offense and the NE-10 Championship. The defending champs were picked to finish number-two in the NE-10 pre-season poll.
The Greyhounds are ready to make a statement and defend their conference title. The Golden Bears are also ranked number-two in their respective conference (PSAC) pre-season poll. Kutztown is returning eight All-PSAC performers from 2022 and has a ton of depth on both sides of the ball. The Golden Bears' depth and playmakers are the difference in this one
St. Anselm 14 @ Millersville 10
Franklin Pierce 7 @ Lake Erie 14
American International 3 @ Central Connecticut 28