NE10 - Week Three Preview
September 15th, 2023 8:00am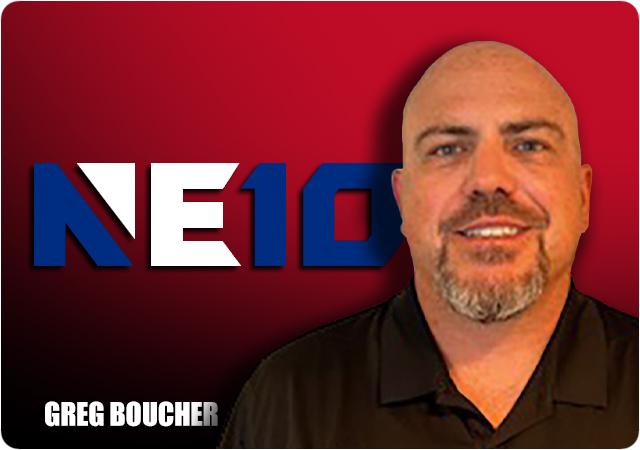 As we hit week 3 of the D2 NE10 Conference schedule, things are starting to shake out. It is also important to note that conference play kicks off this week and Assumption is the only undefeated team at 2-0.
AIC showed they would battle with anyone and pulled off a 27-24 win over Franklin Pierce. Assumption was able to outgun Southern Connecticut in an offensive display. The game of the week was a big/must-win with New Haven taking out Bentley in a true defensive game that highlighted the importance of special teams.
NE10 GAME TO WATCH
Assumption 21 @ Grand Valley State 35: GVSU is coming in ranked No. 4 in the D2Football.com poll. Assumption has cracked the top 25 and is currently ranked No. 23. GVSU is a juggernaut in D2 and has claimed 4 National Championships and The Lakers are the all-time winningest program in DII history with a record of 432-150-3 (.741). The Greyhounds are coming off a big win at Kutztown in week 1 and a win last week at Southern Connecticut. Assumption is a good football team and will make this a great game to watch in the first half. The sold-out GVSU crowd will play a role in this game and an explosive GVSU offense will pull away in the second half.
GAME PREDICTIONS
Franklin Pierce 10 @ Pace 21: Franklin Pierce has struggled in the passing game but has been solid in the run game over the first two weeks. Pace is prime for Conference play this week and they pull off a win in a close game.
Bentley 42 @ Post 10: Coming off an emotional loss to the Chargers, Bentley bounces back and rolls to a big win versus Post. Post's undersized secondary and LB's will struggle against Bentley's speed and physicality on offense.
Southern Connecticut 17 @ New Haven 28: Southern Connecticut played well the first two weeks of the season. Their offense can put up some points, but New Haven is riding a big win last week and makes a statement.
American International 17 @ Saint Anselm's 7: AIC is gritty, and St. Anselm is trying to notch that first win. AIC keeps it going this week.