SIAC Week Four Preview
September 22nd, 2022 8:00pm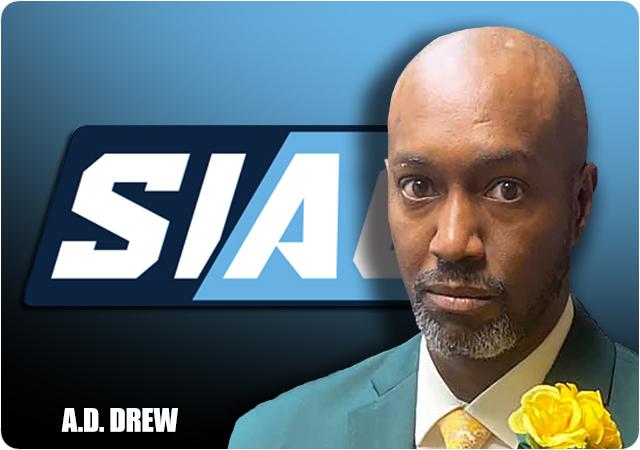 The SIAC has a full conference slate for the first time this season, with its maximum of six conference games being played. SIAC East divisional matchups include Savannah State at Morehouse, and #17 Albany State at Clark-Atlanta. The SIAC West will see Miles travel to Central State. Edward Waters will travel to Lane, Allen visits Tuskegee, and Kentucky State takes on Benedict in cross-divisional play. Fort Valley steps outside the conference, when they hit the road to Bluefield, WV. The SIAC, with its unique conference schedule, where some games count as conference games for one team and not count as conference games for another, will see all the matchups count towards the conference standings.
All Times Eastern
Fort Valley State at Bluefield State
Bluefield, WV; Mitchell Stadium
1pm
The Fort Valley State Wildcats (3-0, 1-0 SIAC) make their longest road trip to their season to take on the Bluefield State Big Blue (2-1, Independent). FVSU ranks 11th nationally on 3rd down defensive percentage (.226) and 21st in total defense (249.7 ypg). On special teams, the Wildcats have blocked two kicks (Tied 14th Division II), have blocked two kicks, and have not had a punt returned this season. Fort Valley State has the conference's fourth best rushing offense at 174.7 ypd and have not lost a fumble this season. RB Emmanuel Wilson ranks 6th in D-II in rushing yards per game at 132.7
Bluefield State has averaged 101.2 rushing yards per game and 183.2 passing yards per game. Big Blue has converted 36.25% of third downs and have scored a touchdown in nine of their 14 red zone chances.
Miles at Central State
Wilberforce, OH; McPherson Stadium
1pm
Miles (0-3, 0-0 SIAC), for the last decade, has been noted for their defense. The defensive theme, this season, has been turnovers. Miles ranks nationally in turnovers created at nine (8th), by recovering seven fumbles (Tied 2nd). Graderius Brown has been good for 1.7 pass breakups per game (tied 17th D-II) The Golden Bear special teams have blocked two kicks on the season and rank 15th in the nation on kick return defense (14.29). KR/PR Jaylin Peterson has racked up return yards this season (14th D-II) and has a 31.0 yard per return average.
Central State (1-2, 0-0 SIAC), offensively, is led by Twon Hines who is 6th nationally with 186.7 all-purpose yards. Brandon Kyles sits 11th in Division II with 284.3 ypg passing. CSU is second in the conference in scoring at 28.3 ppg. The Marauders rank 14th in red zone defense at .556, allowing five touchdowns in nine attempts. The defense is tied 14th nationally with eight turnovers gained, including five fumbles recovered. Jalil Lenore's 12.7 tackles per game are tied for third in the nation. Their special teams have blocked two kicks and one punt in their three games played.
Savannah State at Morehouse
Atlanta, GA; B.T. Harvey Stadium
2pm
After playing two GSC opponents and an FCS opponent, the Morehouse Maroon Tigers (0-3, 0-0 SIAC) rank in the bottom third of the SIAC in most offensive and defensive categories. They will attempt to get back on track as they open conference play. The bright sports for Morehouse are on special teams, where Marquez Pride is fourth in the conference in kickoff return average (20.0). Daylon Land is fourth in the SIAC with 8.7 tackles per game.
Savannah State (1-2, 1-1 SIAC) is coming in with some extra rest, after losing to Benedict on a Thursday night match-up. Despite the scores of the games SSU has played in, the Tiger defense is, statistically, one of the better ones in the nation. They are fourth in passing yards allowed (98.0 nationally), are 15th in red zone defense, giving up four scores in seven chances (.571), are 14th in tackles for loss at 3.67 per game, and are 18th in total defense at 243.7 yards per game. Jaden Adams has the 19th best rushing yards per carry in the nation at 6.73 yards. The Tigers are 18th nationally in third down efficiency at .485.
Allen at Tuskegee
Montgomery, AL; Cramton Bowl
2pm
After picking up the 700th victory this past Saturday, Tuskegee (1-2, 0-0 SIAC) must travel 30 miles to Montgomery, AL to host their first "home" game, as renovation on their home field, Cleve Abbott Memorial Stadium, has been delayed due to weather. Head Coach Reginald Ruffin has quickly molded the Golden Tigers into his style: touch defense and playing keep away. Nationally, Tuskegee has the 22nd best pass defense at 140.3 yards per game and the 16th best defensive pass efficiency at 92.74. They hold the ball for over 33 minutes a game. QB Bryson Williams has the nation's 16th best completion percentage at .664.
David Wright leads the Allen Yellow Jackets (0-2, 0-1 SIAC) offense with his 19th best, nationally, completions per game at 21.0. He has completed 60.9% of his passes for 226.0 ypg. WR Jamal Jones is 19th in the nation in all-purpose yards at 155.5 per game. Jayden Horace, Jamal Jones, and Beau Herrington are all averaging 5 catches a game.
Edward Waters at Lane
Jackson, TN; Lane Field
3pm
The Edward Waters (0-3, 0-1 SIAC) rushing offense is the best in the conference and 25th in the nation at 214.3 yards per game and is led by De'Shaun Hugee at 85.3 ypg. The Tigers have the SIACs third best overall offense at 369.3 yards per game. The defense has forced eight turnovers (9th in nation). Washaun Stockman has intercepted two passes this season. Ahmaud Jordan is tied for second in the conference with 9 tackles per game.
Lane (1-2, 1-0 SIAC) is led by QB Michael Huntley, who is averaging 15.43 yards per completion (24th D-II). The Dragons are third in the conference with 26.7 ppg and are averaging 359.0 ypg. Andrew Farmer and Nijul Canada lead the defense with 6.0 solo tackles per game. Farmer has three sacks on the season and 14 tackles-for-loss. PR Walter Tatum ranks 24th in the nation with 9.5 yards per return.
#17 Albany State at Clark-Atlanta
Atlanta, GA; CAU Panther Stadium
6pm
Clark-Atlanta (1-2, 0-1 SIAC) has the second-best rushing defense in the SIAC at 124.0 ypg. CAU leads the conference in net punting at 37.2 yards per punt. The Panther defense is 3rd in the nation is third down defensive efficiency at .194. WR Darren Stephens is 15th nationally with 309 receiving yards.
Albany State (2-1, 0-0 SIAC) look to start their defense of their conference crown. The Golden Ram offense is 25th in D-II with a .459 third down conversion rate, has not lost a fumble this season, and is 13th in passing yards per completion (16.7). Albany State is second in total offense with 388.7 total yards. Dionte Bonneau is 11th nationally with 16.7 yards per completion and Kamran Ward is 21st nationally at 6.47 yards per carry. Marcus Fulks has scored four touchdowns this season. Albany State has not allowed a sack this season. The ASU defense is good for 2.67 tackles for loss (5th nationally). LB Stephan Pierre ranks 13th in the nation with 6.7 solo tackles per game.
Kentucky State at Benedict
Columbia, SC; Charlie W. Johnson Stadium
6pm
The powerful Kentucky State (0-3, 0-0 SIAC) rushing attack is sixth in the SIAC this season (158.3 ypg). The Thorobreds are third in time-of-possession at 32:38, have allowed only one sack, and are second in the conference in penalty yardage at 48 per game.
Benedict (3-0, 1-0 SIAC) overcame a scoreless first half versus Savannah State to dominate the second half against SSU for a victory last week. The Tigers lead the nation in forced fumbles with eight and third with 11 turnovers gained. The defense is third with only 74.3 yards allowed per game, sixth with defensive passing efficiency (74.13) seventh in red zone defense at .500 (2 attempts), and 4th in total defense (190.7 yards per game. The special teams have blocked three kicks and two punts. Eric Phoenix has a .660 passing completion percentage (10th nation). Loobert Denelus ranks nationally in forced fumbles and fumbles recovered with 3 (1st), and tackles for loss at 2.0 per game (16th).