SIAC Week Five Preview
September 29th, 2022 8:00pm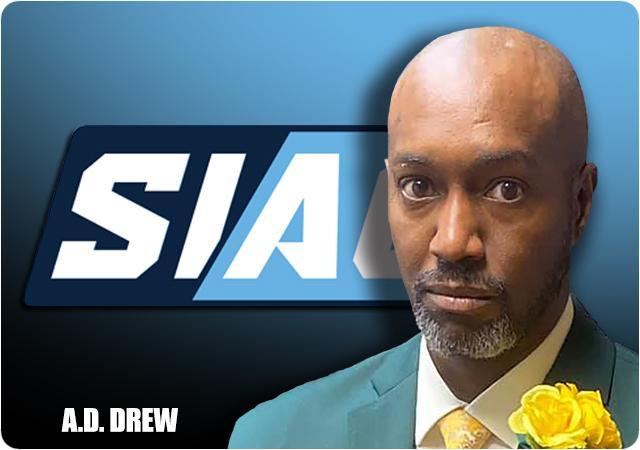 We will start to see some separation in the SIAC East this weekend (weather permitting) as two of the three undefeated teams, not only in the conference, but overall, battle on Saturday afternoon as Benedict travels to Fort Valley State. Miles travels to Albany State in a rematch of the last three SIAC Championship games, for the sixth matchup in the past four seasons. A potentially new rival begins as Willie Slater hosts his former protégé, Reginald Ruffin, when Clark-Atlanta hosts Tuskegee. Ruffin was twice on Slater's staff at Tuskegee and, ultimately, replaced Slater at Tuskegee this past offseason. Lane takes on another FCS opponent this week. The top two passing offenses will battle in Columbia, SC as Central State travels to Allen. Kentucky State and Savannah State will try to get their offenses on the right track, as both teams have struggled to put points on the board this season. Hurricane Ian has caused the postponement of the Morehouse versus Edward Waters game.
Saturday, October 1
Benedict at Fort Valley State HOMECOMING
Wildcat Stadium; Fort Valley GA
2pm
This game has been flexed to ESPN+ this weekend, due to the weather. This battle of unbeaten will go a long way in determining the SIAC East race. The Benedict Tigers (4-0, 2-0 SIAC), travel to Georgia, after defeating Kentucky State at home last weekend. Benedict comes in with the 3rd ranked scoring defense in the nation at 8.5 ppg. Benedict tops the SIAC in many statistical categories, including: scoring defense, scoring offense (32.5 ppg), total defense (203.0), pass defense (52.5 ppg), pass defense efficiency (76.7), sacks (61), and opponents 1st downs per game (11.2/game). They are 2nd in total offense (380.5). The Tigers biggest deficiency is their kicking game. Benedict is only 1 of 4 on field goals this season. Loober Denelus leads the conference with 5 sacks and forced fumbles at 3.
Fort Valley (4-0, 1-0 SIAC) comes into Saturday's matchup with the SIAC's best rushing defense at 76.8 ppg and the conference's top team in offensive 1st downs per game (20.5). The Wildcats are 2nd in the conference in Red Zone efficiency (87.5%), and 3rd in scoring offense (25.8 ppg), along with total offense (371.5 ypg). Fort Valley is 5 of 6 this year on field goal attempts. RB Emmanuel Wilson leads the SIAC in rushing with 135.5 ypg. Wilson and K Rod Williams rank one and two in scoring in the conference. Tim Alderman sits 2nd in the conference in sacks with 4.
Lane at Tennessee State John Merritt Classic
Hale Stadium; Nashville, TN
2pm
The Lane Dragons (2-2, 2-0 SIAC) play their second non-conference game of the season against an FCS HBCU opponent, the Tennessee State Tigers (0-3, 0-0 OVC). Lane averages 25.0 ppg while giving up 19.25 points. Michael Huntley is passing at 193.5 ypg with a passing efficient at 154.6. WR Virgin Young racks up 105.0 all-purpose yards per game. Jeffery Johnson leads the defense with 10.0 tackles per game and Andrew Farmer has four sacks on the season.
Tennessee State returns to Hale Stadium for a fall football game for the first time since November 9, 2019 (they played one game at Hale during Spring 2021). The Tigers are 16-6 in the John Merritt Classic.
Miles at Albany State
Albany Municipal Coliseum; Albany, GA
2pm
Albany State (4-0, 1-0 SIAC) and Miles (1-3 (1-0 SIAC) have played each other five times over the past three football seasons. The Golden Rams won both the regular season and championship matchup last season and are 7-3 the last ten times these two teams have met, but Miles won the last time the game was played in Albany (SIAC Championship, 2019). Albany State leads the SIAC in total offense (392.0 ypg), rushing offense (220.5 ypg), and have not given up a sack this season. The Golden Rams have converted 46.3% of their third downs and have the SIAC's 2nd best scoring offense at 26.5 ppg.
The Golden Bears picked up their first victory of the season last week against Central State. Miles leads the nation in fumbles recovered with ten on the season. Miles has the conference's fourth best rushing defense at 149.5 ypg. Miles is tied for second in the conference in sacks with ten.
Tuskegee at Clark-Atlanta
Panther Stadium; Atlanta, GA
5pm
Student takes on professor in Atlanta this weekend as Reginald Ruffin brings his Tuskegee Golden Tigers (2-2, 1-0 SIAC) into Panther Stadium to battle Willie Slater and the Clark-Atlanta Panthers. Ruffin is Slater's former defensive coordinator at Tuskegee. Ruffin took over the Golden Tigers in December of 2021, replacing Slater after 16 years in Tuskegee, Slater became the head coach at Clark-Atlanta in January of 2022. Ruffin, while head coach at Miles, was 5-4 versus Slater, including winning the last three games in a row.
Tuskegee defeated Allen 34-27 last week at Cramton Bowl in Montgomery, in a game that was moved due to renovation of their home field. Clark-Atlanta was shut out by Albany State 35-0 at home on last Saturday.
Central State at Allen
Westwood High School; Blythewood, SC
6pm
Allen (0-3, 0-2 SIAC) has lost one game this season due to weather. A second game may be in jeopardy for cancelation or postponement, as Hurricane Ian is expected to hit South Carolina Friday evening into Saturday morning. Both Allen and Central State (1-3, 0-1 SIAC) look for their first conference victory of the season. Allen has the SIAC's top passing offense at 277.3 ypg and the 4th best total offense in the SIAC at 352.7 ypg. David Wright is leading the way at 275 ypg and Armone Harris is the conference's top pass catcher at 6.7 receptions per game.
Central State has the SIAC's second best passing offense at 265.8 ypg and the second best pass defense at 162.0 ypg. Brandon Kyles is the conference's second best passer at 235.8 ypg and Twon Hines is the best pass catcher in the SIAC with 111.2 ypg. Jalil Lenore, Mike White, Dahjon McNeal and Kailen Abrams rank one, two, four, and five in the SIAC in tackles.
Morehouse at Edward Waters
Postponed, Weather
Sunday, October 2
Kentucky State at Savannah State
Theodore A. Wright Stadium; Savannah, GA
3pm
This game has been rescheduled to Sunday, due to Hurricane Ian. Kentucky State (0-4, 0-2 SIAC) was able to muster 14 points against Benedict last week, scoring on its opening drive of both halves. Outside of those two drives, the Thorobreds were not able to sustain anything on offense. Savannah State, after a 15-3 victory in Atlanta over Morehouse, look to get their offense going this season. The Tigers have scored 20 points in a game only one time this season (versus Edward Waters).