SIAC Week Six Preview
October 7th, 2022 1:00am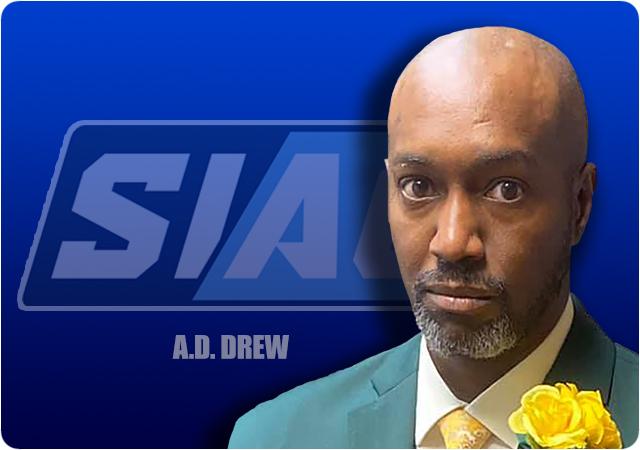 As the month of October gets into full swing in the SIAC, teams' seasons could be made or broken this weekend. Fort Valley State need to win to stay one game behind Benedict and keep the potential Fountain City Classic with Albany State, at the end of the season, relevant. During the preseason, the Miles vs. Benedict game would have been the game of the week. But with Miles' struggles offensively and Benedict's dominant defense, this game may have lost its luster. Savannah State has a "get right" game, for homecoming, against Virginia-Lynchburg. Lane looks to remain undefeated in conference against Kentucky State, who wants to get back in the SIAC West race. Someone will get their first conference victory when Clark-Atlanta travels to Allen. Albany State tries to take care of business against Edward Waters, who picked up their first victory on the season last week. The "Granddaddy Of Them All" is not the Rose Bowl, but in HBCU land, is the Tuskegee-Morehouse Classic, the longest running HBCU football rivalry.
Fort Valley State at Central State Homecoming
McPherson Stadium; Wilberforce, OH
1pm
With their undefeated record now gone via a homecoming loss to Benedict last week, Fort Valley State (4-1, 1-1) travels to Wilberforce, OH to attempt ruin the Marauders homecoming this weekend. The schools meet for the 13th time, with the all-time series tied at six each. The Wildcats bring in an offense that is averaging 23.2 ppg while the defense is giving up 22.4 ppg. The defense is the 2nd best in the conference at stopping the run at 121.2 ypg. The offense has the 2nd best red zone efficiency in the SIAC at 88.9 percent, scoring 11 touchdowns and five field goals. Emanuel Wilson leads the conference in rushing yards per game at 130.0 ypg.
Central State (2-3, 1-1) enters homecoming with the SIAC's second best scoring offense at 26.8 ppg, but in contrast, have the conference's worst scoring defense, allowing 28.0 ppg. Brandon Kyles is passing for 204.4 ypg (2nd) and Twon Hines leads the conference in receiving yards at 93.4 ypg and all-purpose yards at 146.2 ypg. Hamady Diallo is the conference's top punter at 42.4 yards per attempt. Jalil Lenore leads the conference in tackles at 11.8 per game.
Miles at #24 Benedict
Charlie W. Johnson Stadium; Columbia, SC
2pm
Miles (1-4, 1-1) ranks last in the conference in in total offense, total defense, pass defense, passing efficiency, pass defense efficiency, and lead the SIAC in penalties. Only Kentucky State has a worst passing offense and averages fewer first downs per game (13.2). Only Central State has given up more sacks. The offense is scoring 10.8 ppg and the defense is giving up 24.6 ppg. The Golden Bear defense is 4th in the conference in sacks with 11. As a team, Miles is 3rd in turnover margin at 1.4 per game. Miles only trails Kentucky State in time-of-possession at 32:36. William Hardy has forced two fumbles this season.
Benedict (5-0, 3-0) leads the SIAC in many categories, including scoring offense, total offense, total defense, pass defense, pass defense efficiency, first downs, opponent first downs, opponent third down conversion, and turnover margin. The Tigers are second in rushing offense, pass efficiency, and sacks. Benedict scores 35.0 ppg while giving up 9.4 ppg. Zaire Scotland is third in the conference in rushing at 72.0 ypg and leads the conference at 8.4 ppg. Reginald Harden is 8th in the conference in receiving yards at 57.0. Loober Denelus leads the SIAC in sacks with 5 and is third in tackles for loss with 7. This game will not count in the conference standings for Benedict but will count for Miles. Benedict is 3-7 in the last ten matchups and won last year's game 24-21.
Kentucky State at Lane
Lane Field; Jackson TN
3pm
Kentucky State (1-4, 1-1 SIAC) trails Benedict and Albany State in rushing yards per game (188.6) and have the conference's top rushing defense at 114.2 ypg. The offense is only scoring 12.4 ppg while the defense is giving up 19.8 ppg. The Thorobreds lead the SIAC in time-of-possession at 34:53.
Lane (3-2, 2-0) are tied for the top of the SIAC West and are coming off an overtime upset of FCS HBCU Tennessee State, 28-27. The Dragons return home looking to continue the momentum gained. The offense is scoring at a 25.6 ppg clip. Lane has the top red zone defense in the conference at 52.6%. Virgil Young and Jacquez Jones are top ten receivers at 72.2 and 58.0 ypg, respectively. Ike Brown is tied for 2nd in scoring at 6.0 ppg. Virgil Young is averaging 105.0 all-purpose yards per game. Jeffrey Johnson is second in the conference in tackles at 10.0 per game. Andrew Farmer and Tyshun Gaiter are 6th and 7th in tackles. Andrew Farmer leads the conference in total tackles for loss at 17.5 and sits third in sacks 4.
Virginia-Lynchburg at Savannah State Homecoming
Theodore A. Wright Stadium; Savannah, GA
3pm
Savannah State (2-3, 2-1) come off a short week, due to Hurricane Ian, with a disappointing loss at home to Kentucky State. The Tigers face Virginia-Lynchburg who lost their top quarterback, HBCU Freshman of the year candidate, CJ Brooks, who had 722 passing yards and four passing touchdowns through four games. Savannah State has the conference's second best passing defense at 140.8 ypg.
Clark-Atlanta at Allen
Westwood High School; Blythewood, SC
6pm
Clark-Atlanta (1-4, 0-3) comes in off a disappointing double-overtime loss to Tuskegee at home. The Panthers rank in the bottom quarter of the conference in many statistical categories. On the good side for Clark-Atlanta, they lead the conference in opponent third down percentage (17.4%), field goal percentage (100%) and net punt average (37.2). The Panthers are second in conference in opponent first downs, 18.5, and time-of-possession (32:39).
Allen (0-4, 0-3), looking for their first win of the season, comes in with the SIAC's third best passing attack, led by QB David Wright's 226.0 ypg. Jayden Horace and Jamal Jones are both averaging five catches a game. Jones is second in the conference in all-purpose yards with 155.5 ypg.
#13 Albany State at Edward Waters
Nathaniel Glover Community Field & Stadium; Jacksonville, FL
6pm
Albany State(4-1, 2-0) enters this matchup with another solid performance, this time against Miles. The Golden Rams are only giving up 12 ppg on defense and have the conference's second best rushing attack at 205.0 ypg. The Golden RAms have not given up a sack through five games this season. Marquis Fulks and Kam Ward are third and fourth in rushing in the SIAC at 94 and 78 yards per game. Stephan Pierre leads the defense with 9.4 tackles per game.
Edward Waters (1-4, 1-2) hosts their second game in a row but has a short week due to a Sunday game because of Hurricane Ian. EWU was able to secure the blowout victory over Morehouse this past Sunday. The Tigers are putting up almost 31 points per game, but on the flip side, they are giving up almost 30 points per game. Edward Waters lost their first three games of the season by five points or less.
Morehouse vs. Tuskegee Tuskegee-Morehouse Classic
Legion Field; Birmingham, AL
7pm
This Classic is the "Granddaddy" of them all, with the first classic being played in 1902 in Fort Benning, GA as entertainment for the African-American military members stationed there. The 87th Classic will take place in Birmingham, AL for the second consecutive year. Previous Classics were played in Columbus, GA. These teams have met 111 times, with Tuskegee owning the series 73-31-7, but Morehouse won the first Classic in Alabama 31-15 last season. This Classic is tied for the most played HBCU Classic with Virginia State-Virginia Union. On the Division II level, only South Dakota Mines-Black Hills State (136) and Emporia State-Washburn (118) has been played more often. Tuskegee enters this game tied with Lane for first place in the SIAC West (3-2, 2-0). Morehouse enters this game tied for last place in the SIAC East (0-5, 0-2).
About A.D. Drew
In addition to covering the SIAC for d2football.com, Drew is a member of the Black College Sports Network, co-host of the BCSN SportsWrap podcast, a producer of Dr. Cavil's Inside the HBCU Sports Lab with Michael Washington and Charles Bishop, and a producer of Thee Pregame Show with Bishop and Neely. Drew is also an executive board member of the HBCU-Pro Sports Media Association and the Black College World Series.