SIAC Championship Game set but Fountain City Classic looms large
November 2nd, 2022 5:00pm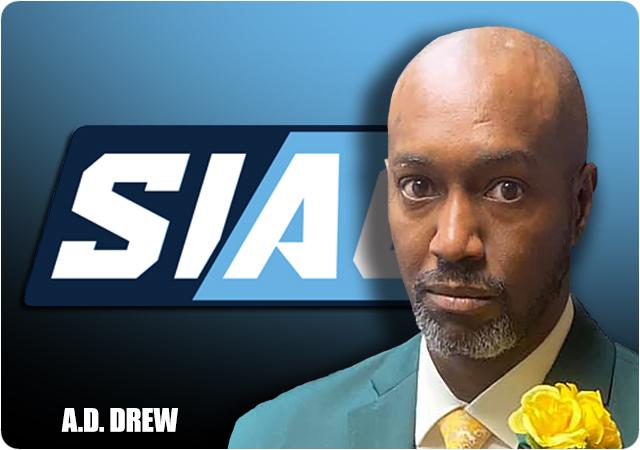 Week ten of the season has traditionally been highlighted by rivalry Saturday to close out the regular season. While the games of the weekend may seem anticlimactic with both the East and Western division titles already sewed up, the game of week will be the Fountain City Classic, in Columbus, GA, featuring the Albany State Golden Rams versus the Fort Valley State Wildcats. At the National level, Benedict enters the weekend ranked 12th and Albany State comes in ranked 23rd. Within Super Region Two, Benedict is currently 2nd, and Albany State is 8th. Sitting between the Tigers and the Golden Rams are the Tuskegee Golden Tigers at 7th. With Tuskegee traveling to Benedict for the championship game next Saturday, these two teams will need to make sure that they handle their business, while tuning up for their head-to-head matchup in the Championship game. Albany State is trying win and impress the selection committee in their final regular season matchup, while Fort Valley State looks to upset their rival and potentially find a way to enter the playoffs through the backdoor.
All Times Eastern
Kentucky State at Central State Senior Day
McPherson Stadium; Wilberforce, OH
1pm
Kentucky State (4-5, 4-4) had its four-game winning streak snapped last week by Tuskegee. The Thorobreds lead the conference in rushing at over 211 yards per game. With a win, KSU will finish second in the SIAC West Division. Central State (2-7, 1-5) enters the contest with the conference's best passing offense at over 278 yards per game, but rank last in scoring defense, giving up 34 points per game. With a loss or a Miles win, CSU will finish last in the division.
Benedict at Allen
Westwood High School, Blythewood, S.C.
2pm
Even though these two schools sit literally across the street from each other, they will have to step away from Columbia to play in Blythewood, as the Allen Yellow Jackets home stadium is offsite. #12 (Super Region Two #2) Benedict (9-0, 6-0) won the SIAC East last week with their dominating victory over Clark-Atlanta last Saturday. The Tigers goals are simple: go 1-0 for the week, stay healthy, do not show anything on film before next week's championship game, and impress the selection committee so that they can earn a potential number one seed in Super Region Two. Benedict scores 31 points per game while giving up only eight. The Tiger defense only allows 233 yards per game., has a defensive pass efficiency of only 96.1, and only allow 107 yards passing per game.
Allen (1-6, 0-5), playing in their inaugural season in the SIAC, has not had an issue putting points on the scoreboard this season, scoring 28.4 ppg, but the problem has been that the Yellow Jackets have allowed 28.7 ppg. AU offense accumulates 363 yards per game, while giving up 358 yards per game. AU's goal is not to finish in the cellar of the conference and division, as they have two games remaining to pick up their first SIAC victory.
Clark-Atlanta at Morehouse The Battle of the AUC
B.T. Harvey Stadium; Atlanta, GA
2pm
The Clark-Atlanta Panthers (3-6, 2-5) enter the final game with an improved record in conference over last season, after being winless in conference in 2021. Coach Willie Slater has traditionally built teams that run the ball efficiently and play good defense. Despite being in the middle of the pack or the lower half of the conference in most of these categories, CAU has trended in the right direction this year.
The elder statesman in the conference, with the same team, is Coach Rich Freeman. This season is has seen the fewest wins for the Maroon Tigers (0-9, 0-6) since 2013, when Morehouse went 2-8. MHC will work hard to salvage a victory this season against their Atlanta neighbors.
Fort Valley State vs. Albany State Fountain City Classic
A.J. McClung Stadium; Columbus, GA
2pm
While the rivalry between these two schools is iconic, this game may have lost some of its luster after last week's results. For Albany State, this game is everything and may make the difference in the Golden Rams being in consideration for a playoff bid or staying at home for the playoffs. Fort Valley State, upset last week by in-state rival Savannah State in Macon, GA last week, may have lost the opportunity to get to the playoffs after the loss. Fort Valley State (7-2, 4-2) is ahead in the all-time series between these two schools (33-31-3), but since the game was moved to Columbus in 1990 and dubbed the Fountain City Classic, Albany State (7-2, 5-1) has dominated the matchups, winning 24 of the 31 meetings, including eight of the last ten. Last season, the Golden Rams won 57-0 in route to the SIAC Championship and a playoff appearance.
This year's meeting is expected to be a battle between two teams who rely heavily on their running games. ASU is gaining 190 rushing ypg while giving up 119 rushing yards. FVSU is gaining 186 rushing ypg while giving up 119 rushing yards. Fort Valley uses feature back Emanuel Wilson to control the ball on the ground at 119 yards per game. Albany State has split duties between Kam Ward (66 ypg) and Marcuis Fulks (52.2 ypg).
Albany State is scoring 31 ppg and allowing 13 ppg. Fort Valley is scoring 30 ppg while giving up 23 ppg. Defensively, Stephan Pierre leads the Golden Rams in tackles (82) and sacks (5). Tyler Moore leads the Wildcats in tackles (57), while Tim Alderman is the sack leader (6.5). Jaree Turner has proven to be a ball hawk on defense for Albany State with three interceptions and six pass breakups. Fort Valley's Moore has two interceptions, seven pass breakups, and a fumble recovery.
Miles at Tuskegee Homecoming/Senior Day
Cleve Abbott Memorial Alumni Stadium; Tuskegee, AL
2pm
Coach Reginald Ruffin welcomes in the program that he built for almost a decade to his new/former home for homecoming, as Tuskegee returns to their home field, for their only game on campus this season, after renovations delayed the usage of the field. Tuskegee (7-2, 6-0) will represent the SIAC West in the Conference Championship Game next week. One of these two teams has won the West every year since 2017, with the Golden Tigers last division crown in 2017, prior to this season. Ruffin will coach his fourth consecutive championship game next week. This game has been the game that determined the division champions for most of the last decade, but not this season. Miles (1-8, 1-5) is fighting to not finish last in the division.
Tuskegee is statistically a better team this year, with TU rushing for 167 ypg and MC rushing for 110 ypg. Taurean Taylor leads the way for Tuskegee on the ground at 110 yards per game. The Golden Tigers are scoring 28 ppg while giving up 25.5 ppg. The Golden Bears are only scoring 13 ppg while giving up 28 ppg. Vincent Hill leads the Golden Tigers in tackles with 59, while Austin Brundidge leads Miles with 58 tackles.
Atlantis at Edward Waters Homecoming
Nathaniel Glover Community Field & Stadium; Jacksonville, FL
2pm
Edward Waters (3-6, 3-4) invites in a USCAA opponent for homecoming, Atlantis (1-4). Atlantis is scoring ten points per game, and giving up 33 points per game, Edward Waters, in their inaugural season in the SIAC, is scoring 26 points per game while yielding 31 points per game.
Lane at Savannah State Senior Day
Theodore A. Wright Stadium; Savannah, GA
5pm
These two teams look to play out the string, this week, and end the season on a positive note. Lane (5-4, 4-2) comes in after a 41-32 victory the previous week. The Dragons have scored 29 points per game while giving up 26 points per game. Savannah State (4-5, 3-4) is only scoring 19 points per game, while giving up 23 points per game.
About A.D. Drew
In addition to covering the SIAC for d2football.com, Drew is a member of the Black College Sports Network, co-host of the BCSN SportsWrap podcast, a producer and frequent guest co-host of Dr. Cavil's Inside the HBCU Sports Lab with Michael Washington and Charles Bishop, and a producer of Thee Pregame Show with Bishop and Neely. Drew is also an executive board member of the HBCU-Pro Sports Media Association and the Black College World Series.