Team Capsules Part 1: William Jewell & Southwest Baptist
August 30th, 2019 12:00am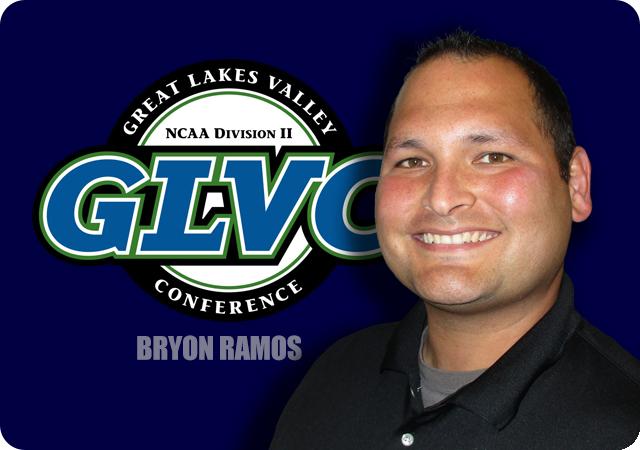 Team Capsules Part 1: William Jewell & Southwest Baptist
This is a part one of a four-part series in which I countdown my GLVC preseason rankings, and provide my thoughts on each team as we head into the 2019 football season.
–
–
–
–
–
–
Southwest Baptist
William Jewell
#8. William Jewell
2018 record: 1-9
Largest margin of victory: 14-10, Southwest Baptist
Largest margin of defeat: 47-6, Ferris State University
Best win: 14-10, Southwest Baptist (0-10)
Worst loss: 23-14, Lincoln University (3-8)
Returners: Offense 7, Defense 7
All conference returners
| | | | | |
| --- | --- | --- | --- | --- |
| Dalton Dye | K | 5-9 | 180 | R-Jr. |
| Major Walker | DL | 6-4 | 255 | Sr. |
| Antonio Wabanimkee | LB | 6-2 | 235 | Sr. |
| Donte' Colum | DB | 5-11 | 180 | R-Sr. |
Will Schneider, Jr., QB & Donte' Colum, R-Sr., DB Source: GLVC Sports Facebook
Chuck Lliteras assumed the role of interim head coach of the Cardinals on February 17th, 2019. At this point in the offseason, most programs have solidified their recruiting classes and are deep into planning for Spring workouts. The fact that Lliteras simply shifted roles from defensive coordinator to head coach likely minimized disruption and kept the program on track. It will also help that the Cardinals have veteran players returning at several key positions as well as several junior college transfer that will be able to plug in and help immediately. One of the biggest challenges William Jewell will face heading into the season will be the overall youth of the team. With only eight seniors on the roster, they will be looking to younger guys to step up and make an immediate impact.
Offense
Will Schneider returns to lead a Cardinal passing game ranked fourth in the league last year. Schneider is the most productive quarterback of all returning signal callers from 2018 GLVC play. Unfortunately for him, a bulk of his weapons from last year have graduated. Moving into 2019 he will have to rely on a group of mostly unproven skill players. One option they'll have is senior running back/defensive back Rye'll Dydell who averaged 4.6 yards per carry in 2018. Tight end Nick Fisher, and wide receivers Anthony Pritzel and Zack Gaudette should also have their chances to contribute. Also, keep an eye out for Hutchison Community College transfer Jalik Jaggwe to make an immediate impact on the passing game.
Defense
The 2019 Cardinals will return a 2018 all-conference performer at every level of their defense. Up front, senior Major Walker will anchor the defensive line unit after recording 66 tackles, including four for a loss in 2018. A trio of seniors return to lead the linebacking corps. All-conference selection Antonio Wabanikmee, Brock Geisz, and Kendall Spencer should help solidify this group. Finally, Donte' Column will look to be the leader of not only the secondary, but the entire defense after posting a conference high five interceptions in 2018.
Special Teams
All-conference punter Dalton Dye returns for the 2019 season after posting just shy of a 40 yards per punt average in 2018. Dye also served as the Cardinal place kicker last year, going 8-15 in field goal attempts with a long of 48 yards vs. McKendree. I imagine Dye may have some competition from redshirt freshman, Gray Paholke for place kicking duties heading into the season. The Cardinals will have to look for someone else to carry a bulk of the return game responsibilities after the graduation of Bulla Graft who accounted for 25 of the 41 punt and kickoff returns in 2018. I would expect they turn to Dydell and Gaudette to pick up the slack as both had experience in the return game last year.
#7. Southwest Baptist
2018 record: 0-10
Largest margin of victory: N/A
Largest margin of defeat: 74-28, Central Washington University
Best win: N/A
Worst loss: 14-10, William Jewell (1-9)
Returners: Offense 7, Defense 10
All conference returners
| | | | | |
| --- | --- | --- | --- | --- |
| De'shawn Tone | DE | 6-1 | 250 | Sr. |
| Asa Carter | DB | 5-11 | 188 | Sr. |
| Eric Knight | RB | 5-10 | 218 | So. |
| Kevin Momah | DT | 6-0 | 281 | Sr. |
Dylan Mountain, Jr., QB & TJ Morgan, Jr., LB Source: GLVC Sports Facebook
2018 was a season on which coach Robert Clardy is no doubt eager to turn the page. Just 3 years removed from a 10-2 record and a trip to the playoffs, the Bearcats are looking for a return to their winning ways. The 2019 Bearcats will look towards a large senior class to provide leadership, culture change, a renewed focus on the process, consistency, and the details it takes to be successful.
Offense
A big part of the turnaround plan will rest on the shoulders of junior quarterback, and part time wide receiver Dylan Mountain. This year, he will be expected to orchestrate an offense that will look to get the ball into the hands of its talented playmakers, including sophomore running back Eric Knight. As a freshman, Knight scored nine touchdowns and fell just five yards short of 1000 total yards from scrimmage. Mountain will also have some new options on the perimeter, including wide receiver transfer from Rutgers, Rashad Blunt.
Defense
On the defensive side of the ball, the Bearcats will look to improve a unit that gave up a conference most 38 points per game. Defensive coordinator Marcus Klund will have some pieces to work with in a pair of all conference defensive linemen, De'shawn Tone and Kevin Momah who combined for 18 tackles for a loss last season. Behind them, junior linebacker TJ Morgan is expected to make an impact by building on a 2018 season in which he registered four tackles for loss and two forced fumbles. Rounding out the secondary look for Asa Carter and fellow defensive backs senior Corey Hangar and newcomer Jeremiah Scroggins to lock down the opposition's passing game.
Special Teams
The Bearcats will be looking for a new place kicker this season with the graduation of Alec Gathright who took every PAT and field goal attempt in 2018. Vying for the role will be juniors Jackson Bagley and Kyle Ghetes, and freshman Coleman Baker and Kevin Wilcox. Bagley also served as the team's punter last season averaging 37.1 yards per punt with a long of 54 yards. In the return game wide receiver Matt Lechuga returns for his senior season after averaging 17.5 yards per kickoff return in 2018.