GLIAC Week One Preview
September 2nd, 2019 6:00am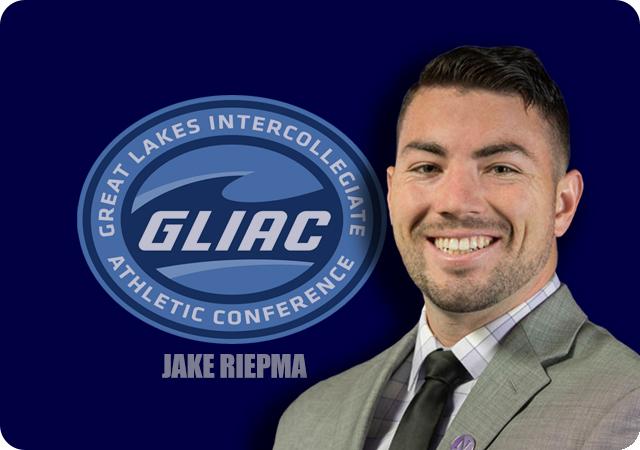 Week 1 Preview
Eight of the nine GLIAC institutions sponsoring varsity football teams will open play this week with three games slated for Thursday evening and four more commencing on Saturday.
Given my GLIAC bias, I expect the GLIAC to run the table and go 8-0 this week! Well, in my heart I want that, but not so fast…
There are some real heavyweight matchups lined up for the opening week. Farewell to the week one cupcake contests, we hated you anyways. Instead, we'll be graced with a PSAC-GLIAC showdown, several GLIAC versus GMAC battles, a tangle with the GLVC, and a cross-country bout with the Lone-Star Conference, all with the potential of being invitingly entertaining.
Let's KICK THINGS OFF (first of many horrible football puns coming your way) in Detroit, Michigan where the Wayne State Warriors will host Slippery Rock University out of the Pennsylvania State Athletic Conference. SRU is probably the most well-known PSAC school in Michigan since The Rock's football scores are announced at the University of Michigan home football games, a tradition that began back in 1959 (according to Wikipedia so obviously it's true.) Outside of SRU's weekly appearance at the Big House, my guess is most GLIAC fans may not bee too familiar with The Rock… well for starters, SRU is ranked No. 10 in the first NCAA D2 AFCA Coaches Poll.
SRU is coming off a an 11-3 season in which they ran the table in the PSAC West (7-0) and reached the NCAA DII National Quarterfinals before falling to Notre Dame (Ohio).
In my opinion (this whole thing is my opinion, no need to say 'in my opinion'), SRU tinkers between the line of 'traditional D2 power' and 'consistent premier program', but in any case, The Rock has high expectations entering head coach Shawn Lutz's fourth year at the helm. SRU returns 18 total starters between offense, defense, and special teams.
Now for our own Wayne State Warriors who look to bounce back after a dreadful 2-9 (1-7) season in 2018. Good news for WSU, the rest of the GLIAC believes they will improve from last season's woes as Paul Winters' squad was picked to finish in a tie for fifth in this season's GLIAC Preseason Coaches Poll.
The Warriors boast 50 returning letter-winners, 16 of which were starters. The rushing attack featuring James Hill and DeOntay Moffett should be the strength of this offense, but of course, we'll find out a lot more after a few weeks of action.
I know they don't play the games on paper, but if they did I think SRU would win running away. I believe it will be close game factoring in the home field advantage for the Warriors at Adams field in Detroit, but I don't think it'll be enough as the heavily favored opposition from the PSAC will take it home, SRU by a few scores.
The other two Thursday night games are No. 2 Ferris State at home against the University of Findlay, and No. 23 Ashland squaring off against No. 16 Indianapolis. Given the Eagles were picked to finish second in the GLIAC (ahead of Grand Valley State despite GVSU being ranked No. 12 in the country) expectations in northeast Ohio are sky high. Lee Owens' squad returns the reigning GLIAC Freshman of the Year in quarterback Austin Brenner who lead the conference in completion percentage a year ago. A number of impact players on the defensive side return including Clay Shreve who lead the team in tackles. All told, seven starters return from an Eagle defensive unit which was ranked in the top 10 in NCAA Division II in 2018 in passing defense (third, 138.9 ypg.), total defense (fourth, 239.4 ypg.), first downs allowed on defense (fifth, 140) and scoring defense (eighth, 16.1 ppg.) and seven starters returning on an offense thant ranked in the top five in the conference of every major category last season.
As for the Greyhounds out of the GLVC - they enter 2019 ranked No. 16 in the country coming off a 2018 season of 10-2 on the way to winning a GLVC championship and an NCAA playoff game. The Greyhounds return 12 starters – six on both sides of the ball. All that said, it's also a new era at UIndy as Chris Keevers begin his stint as head coach taking over for Bob Bartolomeo who many refer to as the greatest football coach in UIndy history. Huge shoes to fill for Keevers, but given the tradition of success in Indianapolis, I anticipate Keevers and company picking up right where Bartolomeo left off.
Now that we know our two teams, lets turn the focus to Thursday night – it's well documented that all four of Ashland's defeats from a year ago came at the hands of nationally-ranked teams by a total of 21 points, and 2019 represents a new year for the purple and gold. I have a great feeling about this Ashland team. I'm probably reading too far into it, but earlier this month at GLIAC Media Day, it felt like they were arguably the team most excited to get the season underway. I'm well aware games aren't won in the summer at media events, but hey, there's not much else to go off of in the opener other than a good gut feeling, give me the Eagles over UIndy in a nail-biter.
Stop me if you've heard this before, but the Ferris State Bulldogs are really good. No, they're really, really, really good. Okay, I've run out of ways to express FSU's recent success, so here it is in bullet point form:
This is the fourth time in the past five years the Bulldogs have been tabbed as one of the country's top three teams in at least one preseason national ranking.
Ferris State finished 2018 as the National Runners-Up.
The Bulldogs have made five consecutive trips to the NCAA Division II Playoffs.
SB Nation labeled FSU as Michigan's best football team of 2018 regardless of division.
FSU has posted three unbeaten regular seasons in last five years.
Quarterback Jayru Campbell is the reigning Harlon Hill Trophy winner.
FSU holds the nation's best record over the past five seasons.
Head coach Tony Annese was named the 2018 GLIAC Coach of the Year, he is the nation's winningest active head coach boasting five straight years with 11 or more wins.
Needless to say, there's been a healthy dose of success enjoyed in Big Rapids for the better part of this decade. FSU's opponent Thursday night – the University of Findlay. The Oilers are a familiar foe for GLIAC squads as UF belonged to the conference before joining the GMAC in July of 2017. In its first year in the GMAC, the Oilers faired pretty well finishing 8-3 overall and 6-2 in the conference. In this year's GMAC Preseason Poll, Findlay was picked to finish third behind Hillsdale and Ohio Dominican. Oh yeah, the top five teams in the GMAC were all GLIAC members not too long ago…for whatever that's worth. Anyways, Findlay will probably go on to have another good not great year. I like the Oilers as a team, but not against the powers that be in Big Rapids… I'm sorry it's taken this long to address the Jayru Campbell questions – it's been well documented that Ferris State opened preseason camp without the reigning Harlon Hill Trophy winner, but since then he has practiced with the team at full-go, and even been cleared to play, however, Annese and company will be keeping Campbell out of the lineup on Thursday night, according to FSUtorch.com, Travis Russell has been named the starter. Russell has all kinds of game experience and played significant time last year. Campbell's absence won't matter one bit, Ferris State wins this one running away.
On to Saturday where the rest of the conference begins its 2019 campaign.
First off, the Huskies of Michigan Tech traveling to beautiful, and I do mean B-E-A-utiful Hillsdale, Michigan to tangle with the Chargers. Remember this game last year? A wild 31-30 win for the Huskies in overtime up in Houghton. Hillsdale then went on to win its next eight games en-route to a GMAC championship, and ultimately reached the Super Region 1 semifinal game before losing to Notre Dame (Ohio). As for MTU, the Huskies were picked to finish dead last in the GLIAC Preseason Coaches Poll this year. I don't think they're the worst team in the conference, but I don't think they're good enough to open the season with a win on the road against a tough Hillsdale team, I'll take the Chargers at home in less than blowout fashion, but certainly a comfortable, cruise control win for Coach Otterbein and the gang.
Northern Michigan takes on McKendree inside the Superior Dome with revenge on everyone's mind at NMU. The game against the Bearcats last year went down to the wire with McKendree squeaking out a 34-28 win on a last second touchdown. I get the impression the bitter defeat is still fresh with folks in Marquette as head coach Kyle Nystrom even mentioned that game specifically earlier this month at GLIAC Media Day. The Wildcats were picked to finish seventh this year, but I think they have a chance to improve upon last year's 3-8 campaign, and it starts with a win in week one over McKendree. Although it certainly won't be a cake walk, last season McKendree set a program record by scoring 393 points, including 202 over the first five games of the year. Head coach Mike Babcock enters his seventh season at the helm of the Bearcats' program and brings back 49 returning lettermen, including 15 starters. I'll take the Wildcats to reverse the misfortunes from last year and earn their revenge with a close victory at home.
Buckle up, you've made it this far through the opening column, and it's time now for the longest, most detailed preview, because well, duh, it's MY TIMBERWOLVES! Alright I'll tone it down a bit, but in all reality, I do think this year's Northwood team represents one of the more intriguing and unknown teams in the GLIAC. There have been some significant changes on the coaching staff at Northwood, none bigger than the addition of former Saginaw Valley State defensive coordinator, Adam Gonzaga. If you've read my columns before, you know I've raved about Gonzaga as he was the defensive coordinator for the Timberwolves in 2004 when Northwood won a GLIAC championship. Obviously, simply bringing in a few new coaches doesn't suddenly make Northwood a brand-new team, but if you look at the last two seasons for the Timberwolves, they're about as polar opposite as anyone in the league. In 2017 Northwood rattled off a 7-4 season but last year struggled immensely finishing 3-7, quite the flip flop. Fast forward to this year, and the Timberwolves return a couple of big pieces on offense including quarterback Joe Garbarino, who when healthy, has been a difference maker for 'The Wood.
Now for the opponent, formerly of the GLIAC, the Tiffin Dragons. TU put together an impressive 9-2 season last year, but unfortunately for the Dragons, both of their defeats came in the month of November and prevented them from reaching the playoffs. To further add insult to injury, the nine straight wins to open the season for Tiffin was enough to land former head coach Gary Goff a decent new head coaching job and depart after eight seasons at Tiffin – oh, and by decent I mean arguably the most appealing job in the country as Goff departed in January to be the new head coach of the Valdosta State Blazers – your defending Division II National Champions. This means 2019 marks the beginning of the Cris Reisert era in Tiffin as Reisert was named the new head coach back in February after serving as the offensive coordinator for Ohio Dominican the past two seasons. The Dragons return a ton of firepower on an offense that proved capable of lighting up the scoreboard as redshirt junior quarterback Nick Watson (64.7 completion percentage, 2,983 yards, 23 touchdowns) and running back Kyle Brunson (957 yards, 11 touchdowns), are both primed for another breakout year. Last year, both Watson and Brunson finished second in the conference in passing and rushing, respectively. Being an offensive minded coach, it'll be interesting to see how Reisert gels with his new weapons on offense and if they'll be firing on all cylinders by week one.
Like many of these week one games, your guess is probably as good as mine. The game is in Midland, and last year's week one tilt between these two teams in Ohio was a shootout that ultimately saw Tiffin come out on top, 40-27. I'll pick with my heart on this one, and take Northwood at home against a good Tiffin Dragons team.
We now delve into Saginaw Valley State's opener on the road all the way across the country to the Lone Star state to square off against Texas A&M-Kingsville. In doing my homework as I always do (sick brag), I came across Texas A&M-Kingsville's nickname – the Javelinas. If you're like me and wondering what a Javelina is, well this from tamuk.edu should help:
Texas A&M-Kingsville is the only university in the United States with a javelina for its mascot. The university's first students chose the javelina (in Spanish pronounced hah-vay-lee-nah and in South Texan pronounced hah-vuh-lee-nuh) as the mascot because of its fierce and tenacious behavior. Those first students were right that javelinas can do serious damage to men or hunting dogs with their two-inch long canine teeth, which are well developed for cutting and slashing. However, javelinas are generally not aggressive and will almost always retreat from a person, unless cornered.
Thank you to tamuk.edu for the info.
Now for the actual on-field numbers – Texas A&M Kingsville finished 2018 4-7 and 2-6 in conference play. However, they did take 2017 National Champion and then No. 1 Texas A&M Commerce down to the wire before losing 37-36 in double overtime a year ago. What does that mean? Nothing, really, just thought it was interesting. Other than a sweet Javelina logo and a fresh uniform color combo, I don't have much else to offer you about Texas A&M Kingsville. I tried.
Now for Saginaw Valley State – the Cardinals begin 2019 under first year head coach Ryan Brady who inherits a wealth of talent including nine starters on each side of the ball and 26 lettermen overall from a team that took a significant step forward in 2018 finishing 8-3 and narrowly missing out on the playoffs. Senior signal-caller Ryan Conklin returns for his final season after ranking third in the league in passing yards and touchdowns in the 2018 season and he'll have the luxury of continuing to throw to the reigning GLIAC leader in yards per game and touchdowns, Chad Gailliard, who is back for his junior season. The two of them sure seem primed and ready to put up numbers in bunches through a lethal arieal attack. Defensively, Heath Williams lead the conference in sacks a year ago, and I see no reason why he can't do the same thing in 2019. High expectations in Cardinal country – and given what I know about the Javelinas (not much), give me SVSU to open on the road with a win deep in the heart of Texas.
Last, but certainly not least, it's time to preview the matchup I'll be attending in person: No. 12 Grand Valley State at home against Edinboro (PA). Folks, it's a blackout. Enough said. GVSU wins big!
Haha I crack myself up, I am half tempted to leave that as my preview of this game, but you people deserve better, like this vanilla statement: Grand Valley State returns 44 letter winners to the mix for the 2019 campaign, including 18 starters. Head coach Matt Mitchell, heading into his 10thyear at the helm of the Laker football program, also picked up some key transfers that will make an impact on the gridiron for the 2019 season. I think Cole Kotopka is primed and ready for a breakout year. Certainly huge shoes to fill with the departure of the school's all-time leading passer in Bart Williams, but Kotopka has played meaningful minutes in a backup role and certainly learned from the best. Don't be surprised if he picks up right where Williams left off, and leads a high octane offense that puts up numbers in bunches.
Like every year, GVSU will be as talented or more talented than pretty much every team they face. Such is probably the case in week one against Edinboro. The Fighting Scots were picked to finish 5th in the PSAC West after finishing the 2018 season under second-year head coach Wayne Bradford with a 6-5 record, and a 3-4 mark in conference play. The strength of that team was the running game as Edinboro boasted the best yard per carry average in the league. They return eight starters from that unit that averaged 31.5 points per game in 2018.
Again, I can't pretend to know everything there is to know about Edinboro Fighting Scots football, but I know plenty about this Grand Valley squad, and it's an easy choice – Lakers in a route.
Good God my prayers for anyone that read every single word of this column. These non-conference weeks are tough, I apologize for the length of this column, I pray there won't be another one this long and painful to endure. Oh and if you haven't heard – I'm hosting a GLIAC football weekly podcast this year, so even worse than reading my thoughts will be having to hear my voice! But I would appreciate if you downloaded and subscribed! You can do so here.
Here's to another year of college football in the best D2 conference top to bottom in all the land.