GLIAC Week Two Preview
September 12th, 2019 9:30am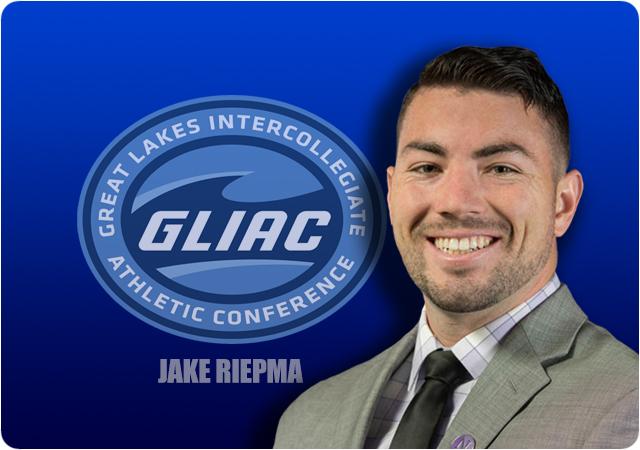 Week two in the GLIAC features several intriguing matchups, especially given some of the surprising outcomes from week one.
After the GLIAC went 3-1 against the GMAC last week, this coming Saturday consists of four more GLIAC vs. GMAC showdowns.
Additionally, two more games on the schedule where GLIAC teams will take on members of the GLVC and rounding out the action is another GLIAC-Lone Star Conference tilt, and a dates with a Gulf South Conference opponent as well as the ESPN 3 National Game of the Week as Ferris State takes on Central Washington out of the Great Northwest Athletic Conference.
I'll probably say this at least another half dozen times throughout the year, but when I review the upcoming matchups, I really feel this week's slate has some of the more difficult games to predict, especially considering the unfamiliarity with several of these opponents.
Starting with the 1:00 pm time slot – Wayne State hits the road to take on Truman, Saginaw Valley State plays its first home game of the year against Tiffin, and Ashland travels to Canton, Ohio, for a game against Walsh.
The Warriors are eyeing a big bounce back game against Tiffin after surrendering 62 points in their opener against Slippery Rock. It'll be a tough road task for WSU as Truman is not the Truman of old – the Bulldogs were picked to finish third in the Great Lakes Valley Conference this season, and are fresh off a 10-7 win over D1 FCS foe Drake. Wayne State leads the all-time series 3-2, and have won the last three contests against Truman. I like the trend to continue and believe Wayne State will earn the tough road win.
Speaking of bounce back, the Ashland Eagles are in the same boat - needing a road win after a disappointing opening week one loss at home. AU has a short road trip to Canton, Ohio to take on the Walsh Cavaliers, a program they've never lost to. The Eagles lead the all-time series 5-0, and this time around I don't expect anything to change. As Ashland Coach Lee Owens said regarding last week's game against UIndy, "We lost a football game, I don't think the sky is falling." I completely agree and love Coach Owen's perspective here – he knows his team is plenty capable of winning this league, and everything is still in front of them – Ashland responds in a major win with a blowout win over Walsh.
It's the home opener and "Red Feather Classic" game at Harvey Randall Wickes Memorial Stadium this weekend for Saginaw Valley State, and after speaking with head coach Ryan Brady on this week's episode of GLIAC Football Weekly, I'm more than convinced he's going to be a great fit at SVSU. Additionally, he seems to have his team clicking on both sides of the ball after a 35-14 win on the road at Texas A&M Kingsville. Tiffin certainly represents a quality opponent and are riding a 1-0 record after defeating Northwood 22-19 last weekend. SVSU leads the all-time series 3-2, and the last time these two foes met, the Cardinals were able to stave off a late Dragon comeback attempt and win 14-9. I anticipate another close matchup between Tiffin and Saginaw Valley, but I think the Cardinals are the more talented team and ultimately earn the victory to move to 2-0.
To the mid-afternoon slate of games where Davenport finally opens their season as the Panthers take on Lake Erie College on the road in Painesville, Ohio after a bye week in week one. Meanwhile the Michigan Tech Huskies look to keep things rolling with another road game – this one a roughly eleven-hour hike to Lebanon, Illinois, for a battle with the McKendree Bearcats.
We'll start with Davenport who enters 2019 with sky high expectations after starting last season 6-0 but finishing 6-5. All indications are Deandre Ford will be the guy at quarterback for head coach Sparky McEwen. It's a significant disadvantage to have to sit through a bye week in week one for DU given how much improvement takes place from the first game played into the second. That being said, the Panther's opponent – Lake Erie College- has consistently been one of the worst teams in the GMAC and before that the GLIAC, year in and year out. The Storm lost its week one opener against Mercyhurst by a score of 21-16. The Storm did put together an impressive second half outscoring Mercyhurst 13-0, but too little too late for LEC. There's not a ton to go off of here, so I'll go with the eye test – Davenport should be the more talented team and I believe they are the much better coached team. I remember playing against Lake Erie teams that were questionable to say the least. Panthers start the season 1-0.
Michigan Tech and McKendree is another tough game to predict as the Huskies are riding high and the Bearcats are looking to get back on track. MTU head coach Steve Olson said in his weekly press conference that this McKendree team is a lot like them in several ways, and that his team will have to be ready to go on the road once again. Earlier this week on the GLIAC Football Weekly Podcast I took Michigan Tech to go on the road and get another impressive win away from home and start the season 2-0.
Four night games on tap for the GLIAC – Northwood travels to Findlay, Northern Michigan treks cross-country for a tilt against UT Permian Basin, Grand Valley State hosts Delta State, and in the National Game of the Week Ferris State is on the road at Central Washington.
Northwood is coming off a difficult defeat at the hands of Tiffin in a game that saw the Timberwolves jump in front of Tiffin 17-16 early in the fourth quarter. In any case, NU needs to bounce back and with the way they played in the second half against Tiffin, they are certainly capable of playing with Findlay in their home-opener. The Oilers are in a similar situation – 0-1 but with a ton to build on after a week one defeat by the narrowest of margins to the number two team in the country. It seems like this game is always close between these two teams, and I expect it to be close Saturday night as well, but with Findlay coming out on top.
Northern Michigan against UT Permian Basin is the second ever meeting between these two teams – NMU beat the Falcons for one of their three wins last season. Both teams enter 1-0. The Wildcats earned an impressive week one win over McKendree, while UTPB started the season off by setting a new single-game scoring record in a 60-7 win over Wayland Baptist. Who am I to question the quality of the opponent in Wayland Baptist (NAIA) but I'm not convinced of the Falcons offensive prowess just yet. I like Northern Michigan to get the win here and start the season 2-0.
Grand Valley State and Delta State has all the fixings of a fun early season high-powered matchup between two traditionally great teams. The Lakers' rushing attack in week one looked lethal as Aryuan Cain-Veasey tallied 200 yards on 11 carries. I for one am interested to see how he follows up that jaw-dropping performance in this week's game against the Statesmen, especially considering the strength of Delta State's week one win over Tusculum University was their defense. As for the history between these two squads, Grand Valley State leads the all-time series two games to none including a 21-10 win last year in Mississippi. Based on what I saw last week at Lubbers Stadium, I wont be picking against GVSU anytime soon – a wealth of athleticism at every position, well-coached schematically, and playmakers that can change the game in an instant – Grand Valley State moves to 2-0 with another comfortable win at home.
After surviving a scare from the Findlay Oilers, the second-ranked Bulldogs hit the road for their longest trip in program history - the NCAA Division II Game of the Week against Central Washington. The Wildcats enter 0-1 on the season after a 31-21 defeat at the hands of a Division 1 FCS opponent in the University of Idaho – a game that was tied at halftime. In any case, Central Washington went 8-3 last season, but in 2019 the Wildcats are now under the direction of first year head coach Chris Fisk. Fisk joined the Wildcats' staff as co-offensive coordinator in 2016 and was named head coach in February. His offense has ranked among the nation's best the last three years. As I've said a few times throughout this week, I believe FSU has learned a lot from week one's performance and will make the appropriate adjustments. Head coach Tony Annese said he feels like his team is in the playoffs (I'm assuming due to difficult gauntlet of a schedule they're playing to begin the year.) I love the honesty from coach Annese! As for reigning Harlon Hill Trophy winner Jayru Campbell being back at quarterback:
"He'll have a shot to get quality reps," Annese said.
I look for the explosive offense of Ferris State to be alive and well on Saturday evening. Now, will it be enough to go across the country and beat a tough Central Washington team in front of a national audience? Yes, as a matter of fact, I believe it will be. As long as Ferris State doesn't wear those gray uniforms, I like their chances! Give me the Bulldogs getting the big road win in week two to move to 2-0.
I'm hoping for an improvement upon my 5-3 record last week, but we'll see. Looking forward to another fun weekend on the gridiron in the GLIAC and beyond. If you haven't had a chance to listen to this week's GLIAC Football Weekly podcast, you can listen here.
As always, comments, questions, concerns, anything I missed, or anything you'd like to be covered in more detail, please let me know!