RMAC Playoffs Round 2 Preview and Predictions Bemidji State vs Colorado Mines
November 25th, 2021 8:00am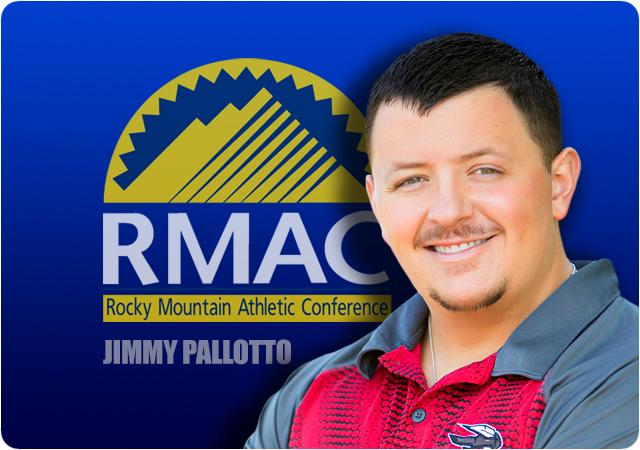 And then there was one, following a thrilling finish in Gunnison Saturday, only Colorado School of Mines remains in the NCAA Division II playoffs with a huge round 2 matchup coming up this weekend. In this column we will discuss the Western Colorado game, the stats and how this will affect the team moving forward, as well as look at Bemidji and how exactly they can parlay a great win last week to another upset in this round!
#6 Seed Nebraska Kearney, 31 vs #2 Seed Western Colorado, 24.
What a game we were treated too high in the Gunnison valley last Saturday, filled with drama, tension, and raw competitiveness it came down to the final play which saw Western Colorado's storybook season end on a snap infraction penalty and a ten second runoff while just two yards shy of the endzone to possibly tie the game. While the ending is going to be talked about in depth there was plenty in the lead up to that moment that could have gone differently to see a more favorable outcome as Western Colorado fans. Looking over the score the first half was a defensive battle, former MIAA player of the year TJ Davis was able to scratch across 10 points, but Western kept up the best they could, avoiding a goose egg in the opening frame with a field goal to have the second half setup Kearney 10, Western 3.
The second half both offenses found their solid footing and we saw a points explosion, starting with senior receiver James Bryant who caught a pass and sprinted 41 yards home for the score. Kearney would prove to match and overcome the Mountaineers adding two more scores of their own before the 4th quarter began. One a 18 yard touchdown run from Dayton Sealey, the other a 2-yard draw from TJ Davis. The final quarter began with Western having the ball and trailing 24-10.
In the fourth quarter Western cut their deficit to just seven after Desch found Nathan Meyer for a 20 yard touchdown, Desch's second of two TDs. Josh Cummings gave the Mountaineers their best chance after taking advantage of a huge punt return from Eliajah Gillespe to tie the game with 7:00 minutes to go at 24. TJ Davis then showed why he was so highly touted orchestrating a 74 yard touchdown drive that saw him get his second rushing score and the final score would be 31-24.
Though this loss hurts and stings in the way it finished, this Mountaineer team has a lot of good that came from the 2021 campaign. Head coach Jas Bains won RMAC Coach of the Year and the program returned to the postseason for the first time since 1998. A plethora of players earned conference honors which we will talk about in the season wrap up column. Western Colorado should hold their heads high, and take pride in the effort they put in to get the school back to this point, and now have an understanding of the effort it will take to sustain this level of production.
#5 Seed Bemidji State (10-2) vs #1 Seed Colorado School of Mines (10-1). Last week Bemidji upset #4 seed Augustana on the road 28-24. Game takes place Saturday November 27th, @12pm Noon MST in Golden, Colorado.
Bemidji enters red hot, their offensive explosion against a tough Vikings defense in round one should give them plenty of confidence to take on Mines in Golden. Behind quarterback Brandon Alt, who had over 300 yards, Brendan Beulieu who had 142 yards receiving and a touchdown grab, and a defense that was able to do just enough to stand behind that offensive production, this is by no means a walk in the park for Mines. The Beavers are a hungry squad that want to continue their tour of running people's seasons.
Mines will have to focus on the secondary and figure out a way to shut down the vaunted Beaver passing game. The defense is gonna have to be solid, which other than a few games this season they have been, to make sure this doesn't turn into an all out scoring fest. Colorado Mines has an explosive offense, but nothing like they will see on the other side. Make this game dirty, run the ball and kill the clock, that is the recipe for success for Colorado Mines. Final Score Prediction: Bemidji State 17, CO Mines 31.
Thanks for reading this new column! Be sure to catch the new Top of the Mountain podcast to hear more about the Western game from last week and some analysis of the Mines second round game!