2019 CIAA Season Preview
August 30th, 2019 12:00am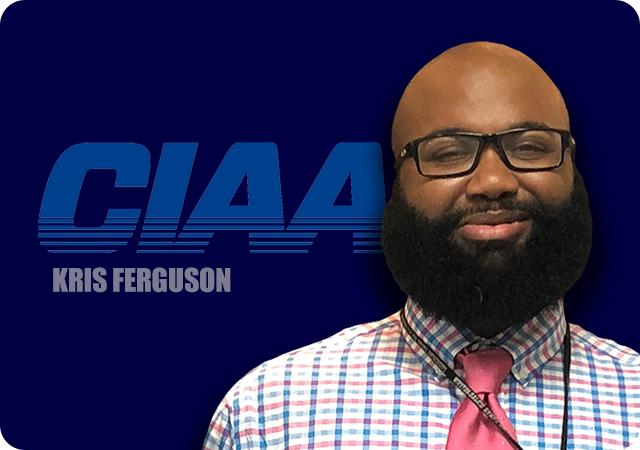 We need to take a moment to reflect on this calendar decade of CIAA football. Arguably, it has to be the conference's best nine-year run its history with the chance to close out the decade with a bang. The conference has been able to elevate its standing on the national stage with some incredible teams and individual performances. Since 2010, the CIAA joined the Gulf South, Lone Star, MIAA, South Atlantic, GLIAC, NSIC, RMAC, and Mountain East in competing in the National Championship game. The CIAA has notched eight wins in the NCAA playoffs this decade: WSSU twice in 2011, three times in 2012, and once in 2013, Virginia State with one in 2014, and Bowie State with one in 2018, and has won a playoff game in two separate Super Regions. There were three years (2012, 2015, 2017) that the conference has had two participants in the playoffs.
The conference has also had its share of individual accolades. Bowie State QB Amir Hall finished fourth in Harlon Hill voting, which is the highest finish for any CIAA player in the award's existence. Hall individually topped all QBs the entire country in passing yards at the 2017 regular season's end and in total offense for 2018. Hall became the conference's all-time leader in passing yards and touchdowns. That touchdown record was just broken in 2012 by WSSU's Kameron Smith. BSU's Robert Chesson tied the NCAA record in 2017 for most touchdowns in a single game with eight, while Chesson and Chowan's Tyrell Freeman both broke the CIAA's single-game rushing record in a single afternoon. Three individuals have led the country in all-purpose yards per game at the season's end (Livingstone's WR Jalen Hendricks in 2014, Virginia State's RB Trenton Cannon in 2017, and Virginia Union's RB Tabyus Taylor in 2018). What a time to be alive. Shaw got in on the act, as both former WR Trevante Long and current LB Devon Hunt have broken school records (for receptions and tackles, respectively), while former Saint Augustine's RB Rodrick Davenport did the same thing with rushing yards in 2013. Simply incredible.
Even as we look at the past, think about the present. RB Stevie Green is about 300 yards away from being Fayetteville State's all-time leading rusher. Hard to believe he won't get to that point. VUU's RB Tabyus Taylor and Chowan's QB Bryce Witt are legit Harlon Hill players who could win it all. The CIAA isn't a league that can be overlooked anymore.
Five transfers who should make an immediate impact
One of the great things about the league's increasing stature is to talk about players transferring into the conference. Some individuals are looking for a fresh start, while others are looking to jump start their careers on a team where they can shine, and still others just wanted to come home. Transfers can be hit or miss, but let's look at five players who I think can make an immediate impact:
RB Calil Wilkins, Bowie State (West Virginia State): I had to look twice when I saw that Wilkins was coming to Bowie State. The former Mountain East Offensive Rookie of the Year had over 1000 yards of offense last year even with sharing the backfield. This should a game changer for an offense desperate for some running juice.
LB Kalen Allen, Winston-Salem State (Western Carolina): The former Catamount has been impressive in camp so far with his speed and intellect. WSSU has had some good LB in recent years and Allen could be the next star at that position on a team that really needs a good defensive "quarterback".
WR Dante Waugh, Bowie State (Alderson-Broddus): Waugh had 32 receptions for 420 yards and four touchdowns for the Battlers last season. It would be hard to think that the Bulldogs couldn't exploit his talent.
DB Joshua Flowers, Winston-Salem State (LIU-Post): Flowers is a former Northeast 10 All-Conference player. Ironically, Flowers played against WSSU in 2016 as a freshman. Flowers had 62 tackled and six interceptions in is only full season with the Pioneers. This is a really good DB who should flourish under the DB whisperer that is HC Robert Massey.
WR Hakeem Holland, Virginia Union (Shepherd): Here is a backdrop for those who don't remember Holland. Before Tabyus Taylor, Holland was the last VUU running back to rush for over 1,000 yards. Holland was a true freshman running back who rushed for 1018 yards and 10 TDs in 2015. He jumped ship and switched positions to play at Shepherd in 2017. He only played in two games for the Rams. His return only adds another dimension to VUU's already potent offense.
Projected Order of Finish
My projected order of finish is as follows:
12 – Johnson C Smith Golden Bulls
Key Losses: DB Basir Wright, LB Marcel Toran, DT Zach Cannon
Key Coaching Changes: OC Steve Shipp and DC James Lott were relieved of their duties, replaced by HC Kermit Blount and Jeep Hunter, respectively.
Key Returners: QB Antonio Wallace, P/K Brandon Howard, DB Jahvez Mitchell, DE Sa'von Williams, FS Kahj Huitt
The Skinny: The most consistent player for JCSU last year was Howard, who would repeatedly bail the Golden Bulls out of bad field position. Still, there's a lot of work to do on both sides of the ball, and it will start with the trenches. Having Williams on the DE is a luxury, as he really shined in his inaugural campaign. The offense is likely to be reliant on a novice offensive line again, and that means that Wallace better be ready to move his feet. This is Lincoln 2.0, as the roster only features 20 juniors and seniors.
Biggest Question: Can JCSU get any push on the lines this year? The Golden Bulls were rather impotent in the run game (1.9 yards a carry) and via sacks (11 all year). This is a question that reminds you of a scratched CD that keeps on skipping, as we keep asking it year after year (okay, I'm showing my age a little bit).
11 – Lincoln Lions
Key Losses: QB Vincent Espinoza, WR Carlos Croslin, WR Reggie Mays, LB Deion Miller
Key Coaching Losses: None
Key Returners: DL Solomon Bassett, Rover Devon Cathcart
The Skinny: It's a new year, but expectations arent high for the Lions. Of concern is that Lincoln lost a lot of offensive playmakers. Espinoza was the leading passer and rusher despite starting only half the season. Gone. Mays – the leading receiver – is also gone. He opted to transfer to PSAC foe Slippery Rock. Also, the starting RB Lavelle Cloyd exhausted his eligibility. WR Deontae Brockington is back though. The defense has more returners, led by Bassett, Cathcart , DE D'rico Cook, and DB Keenan Reid.
Biggest Question(s): Lincoln has a lot of holes to fill. Perhaps the biggest is who will guide the offense. Returning QBs Eban Jackson II and Zach Green were sorta thrown to the wolves (or Bulldogs, or Panthers, or Golden Bulls, however you want to frame it). Will one of them take a step forward to fill Espinoza's shoes? OR perhaps former Delaware State and Winston-Salem State QB Emmett Hunt has the answers? Jackson and Green really struggled behind a porous offensive line. The OL is likely to made up of freshman and sophomores this year, so that's not going to make things easier. Secondly, how quickly will this team grow up? The roster is very young, as there are only seven seniors and 15 juniors, and that presents some challenges when the conference's top teams reside in the same division. The key's to Lincoln's success is getting some productivity out of its offense so that the defense doesnt wear itself down. Especially since there are some winnable games on its schedule.
10 – Elizabeth City State Vikings
Key Losses: LB Miacah Cooper
Key Coaching Changes: None
Key Returners: DB Taeyonn Reynolds, LB Lawrence Brown, LB Vincent Thomas, DL Shawn Bridges, DB BJ Harrington, WR Deon Yarborough
The Skinny: Simply put, last year was a historically bad year for ECSU. Nonetheless, there were a lot of uncharacteristic factors contributing to last year's outcome. Remember that HC Anthony Jones came in after spring ball last year and didn't have much time to implement changes. Now, he's had a full recruiting cycle. The defense returns a lot of pieces, starting with Bridges up front, with Thomas, and Reynolds at the second and third levels. On offense, Yarborough is back after getting hurt early last season, and the running back core of Deshon Saunders, Gregory Bryan, and Chase Byrum return.
Biggest Question: No question looms larger than the pass game. True Freshman Kedrick Patterson completed only 42.4 percent of his passes last year, and continued performance at that level will likely lead to continued offensive struggles. Will an offseason of development make a difference? Or will other QBs such as De'Abrie Smith, Kevin Caldwell, or Ezekiel Best take the lead?
9 – St Augustine's Falcons
Key Losses: QB DJ Johnson, WR Lenwood Joyner, DB Sidney Lawson, DL Keywan Morgan, K/P Sean Smith
Key Coaching Losses: OC Kameron Smith and DC Kevin Jones (replaced by Teyon Thames and Okesa Smith, respectively)
Key Returners: RB Jeremiah Miller, LB Joseph Harris, Jr., DL Brandon Jackson, RB Roy Garris, DB Curtis Hardy, OL Calvin Montgomery
The skinny: SAU has been stuck on the carousel in recent years. Exhibit A would be the coordinator positions. This is the third set of coordinators in as many years. So, there's likely a new system in place yet again. Nonetheless, there are several constants on this team. Miller is back after being named an All-CIAA Honorable Mention, along with a veteran offensive line led by Montgomery and LaMarque Hill. The defense features more returners, led by the Joseph Harris, Jr., the team's leading tackler from a year ago and the conference's Defensive Rookie of the Year. Harris is paired with Jackson, Garris, and Hardy to form a solid core.
Biggest Question: Exhibit B to the carousel would be at quarterback. The Falcons' chance at the southern division title flew away when Johnson got hurt. Demetrius Lewis came in two years ago to take over when Johnson got hurt, but then was nowhere to be found on the roster last year. So, John Darby IV came in, but struggled as a freshman signal caller. Now, he's not on the roster this year. So, we start over again with true freshman D'Ontre Gillard as the presumptive starter and no QB on the roster with experience with the Falcons. Can Gillard be effective behind a seasoned offensive line?
8 – Livingstone Blue Bears
Key Losses: WR Everett Ransom, DL Armond Cox, QB Alexis Archie
Key Coaching Losses: None
Key Returners: QB Miles Hayes, DL Daventa Adams, DB Walter Watkins, WR DeAndre Vickers, WR Anthony Faraimo, RB Andrew Faraimo, LB Raheem Coxfield
The Skinny: Livingstone is like a lottery ticket that you buy hoping to win something, and more often than not you end up disappointed. But yet, hope reigns supreme. It all starts on the DL, where Adams and Coxfield led a defense that was best in conference in stopping the run. Adams also racked up lots of sacks last year, and was certainly All-Conference worthy. Look to Livingstone to play spoiler if it can gain some consistency on offense. Hayes is an upper echelon quarterback in the conference, and the Blue Bears sport weapons at RB and WR with the brothers Faraimo and Vickers. Livingstone likes to spread the ball around, so it becomes harder to key in on one player when the offense is clicking.
Biggest Question(s): I have three of them. First, can Livingstone stay healthy? Hayes got hurt midway through the season and so did Ransom. Both injuries really cratered the offense. Also, can the Blue Bears cut down on their typical Achilles heel this time of year – turnovers? Finally, can the secondary lock down the airspace? While the run defense was stout, teams sorta picked on the secondary on their way to success in their win columns.
7 – Winston-Salem State Rams
Key Losses: RB Kerrion Moore, LB Pat Green, QB Rod Tinsley, RB Jahiz Linebarger, DL Jack Nimmons
Key Coaching Changes: HC Kienus Boulware (replaced by interim HC Robert Massey), DC Todd McComb (who went to BCS – North Carolina, also replaced by Robert Massey).
Key Returners: S Daryus Skinner, QB Dominique Graves, WR Quincy Jackson, WR Chandler Belk, DB Deandre Blevins, OL Tyler Chambers, DL Karron Jeter
WSSU word of the day is change. Boulware was controversially let go for off-the-field issues, and replaced with former Shaw HC and current DB coach Massey. Staffing changes including elevating Natrone Means to Assistant Head Coach, and exchanging Means for Lawrence Kershaw to fulfill offensive coordinator duties. The roster also features some large changes, including Graves taking over as the full-time starter from Tinsley (who by the way leaves WSSU as the second-leading passer in school history). The Rams have a QB insurance policy with former NC Central starter Naiil Ramadan joining the team. Moore also exhausted his eligibility, to be replaced by Farrell Murchison, who returns after taking a year off to address health issues, and Junior College transfer Quarderman Sloan. The defense's strength is the secondary, and features Skinner. Skinner led the country a year ago in interceptions. Blevins, UNC-Pembroke transfer Bikembe Kearney, and Joshua Flowers (LIU-Post, discussed above) also boost an already formidable core.
Biggest Question(s): Can the D-Line do better this year? WSSU really struggled with getting pressure on opposing offenses, mustering only 15 sacks last year. The defensive line is revamped, adding former NC Central lineman Camron Perkins to aid Jeter, Trae Jackson, and Malik Moore. Also, what will be the Rams' offensive identity? WSSU relied heavily on the run and seem to frustratingly force the passing game. It was almost like watching WSSU trying to win a prize at a carnival and everyone had left the fairground by the time they won something (i.e. last year's victory vs Fayetteville State). Finally, how will the Rams fare under pressure? The Rams arguably have the hardest schedule in the conference with UNC-Pembroke, Catawba, Tuskegee, Bowie State, Virginia Union, Fayetteville State and Shaw. The CIAA North may beg to differ though.
6 – Shaw Bears
Key Losses: QB Keon Marsh,
Key Coaching Changes: None
Key Returners: LB Devon Hunt, DB Kevin Sherman, LB Jaleel Scroggins, QB Vidal Woodruff, WR Daniel Bender, WR Marquis Gorham
The Skinny: The face of Shaw is most certainly Hunt, also known as the Human GPS. The reigning DPOY, Hunt is very active on defense and has continued to improve himself year after year. But, the Bears have much, much more talent. Just look to Bender and Gorham, who arguably are the conference's most dangerous returning tandem at WR. Sherman is also a star at DB, along with reliable Scroggins.
Biggest Question: Offense. This one is all offense. This is another school with a question mark at QB. This time, it appears the reigns will be turned to Woodruff with former Kentucky State QB Torrin Campbell available for relief. Shaw also needs to address its unproductive run game, which averaged a paltry two yards a carry last year. Okay, I lied, there's one more question: can Shaw mount a challenge to Fayetteville State, who has caged the Bears over the last few seasons. The WSSU-Shaw game has been a 50-50 over the last couple of years, so the FSU game looms large if the Bears want to break out of their championship hibernation.
5 – Virginia State Trojans
Key Losses: LB Malik Sexton, LB Dheyvn Anderson, WR TreQuan Reed, WR Joshua Harris, WR Tyree Harris, S Kurtis Brooks, LB Patrick Prosser
Key Coaching Changes: OC Mark Carney (went to UNC-Charlotte), replaced by former VUU OC Toriano Morgan
Key Returners: QB Cordelral Cook, OL Frank Ball, DB Shakym Peters, DB Diontae Bruce, DB Will Adams, DT Kwabe Boateng
The Skinny: The latest version of #WeFense returns lead by Cook, who is one of the conference's most dynamic quarterbacks. Cook is effective running and passing, and regularly puts his team in a position to win. The OL is anchored by Ball, while the DL features Boateng, who lead the team in sacks a year as a freshman. Peters, Bruce, and Adams make it hard on anyone to get production through the air.
Biggest Question(s): VSU is this year's biggest enigma. The Trojans suffered heavy losses on both sides of the ball. Most notably, the defense is without Sexton, arguably the leader the last couple of years. The WR trio of Reed, Harris, and Reed were multiyear starts, so their absence will be felt too. So, who replaces them? Also, special teams lost games for the Trojans last year, so has that been fixed? If not, it will get turbulent for the Trojans in close game situations.
4 – Chowan Hawks
Key Losses: WR Paul Gooden, WR Torry Baker, LB Dre Terry, DB George Parker, RB Michael Offutt, Jr, DL Tyler Bembry, LB Marquise Baldwin, LB Jacquae Peart
Key Coaching Losses: DC Kurt Von Bargen, who went to FCS Maine, replaced by Co-DCs Eric Rhodes and Jeffrey Fitzgerald
Key Returners: QB Bryce Witt, OL Donald Boone, RB Tyrell Freeman, DL Rafiq Abdul-Wahid,
The Skinny: Chowan unleashed its full-strength offense on the conference and it was spectacular to see. Harlon Hill candidate Witt is back for his third season along with rushing star Freeman and a very seasoned offensive line with All-American Boone and Aaron Ray as the linchpins. The offense does suffer some losses at the WR position, including Gooden, and Baker, who exhausted their eligibility, and Imeek Watkins and Adrian McNeil missing from the preliminary roster. So, there's a potential question with who will catch all of Witt's passes.
Biggest Question: If we categorized the Chowan offense as a cheetah, then we could compare the defense to a paper tiger. The defense suffered a lot of injuries and ended up surrendering the most yards of any team in the conference. Yes, even more than Lincoln. It was fun to watch from a high scoring affair, but it was really bad for a championship contender. Not to mention, the defense suffered heavy losses due to graduation and other attrition. The schedule doesn't feature any FCS schools this year, which was a smart move for a team aiming for the playoffs, but one has to question what type of barrier will the defense play this year.
3 – Fayetteville State Broncos
Key losses: DL Jalen Cousar, K David Lamb, LB Cody Purdie, Broderick Caudle,
Key Coaching Changes: OC Reilly Murphy became HC at Lake Erie College and was replaced by Maurice Flowers.
Key Returners: RB Stevie Green, RB Donshel Jetton, QB Collyn Anderson, DB Elvin De La Rosa, PR Tyeous Sharpe, KR Brandon Smith, DE Keyshawn James, LB Chrishon Springs, LB Nigel Peele
The Skinny: Special Teams highlights what FSU does best in the conference. Sharpe and Smith are always a key block away from six points, and regularly flip the field on the Broncos' behalf. The RB tandem of Green and Jetton remains as potent as ever. There's consistency at QB with Collyn Anderson and Richard Latimer returning. The OL gets reinforced with Keon Smith returning after a year off because of shoulder surgery. The defense should be solid too. James played at an all-conference level last year despite not being recognized as such. Springs and Peele were the leading tacklers from a year ago, while De La Rosa is effective in pass defense.
Biggest Question: The pass game. FSU passes just enough to keep defenses guessing, but the receivers aren't game breakers and Anderson mustered 1500 yards passing last year. Granted FSU works with short fields often, but the offense is built off chewing up the clocks. Over Hayes' tenure, the offense is unable to respond with urgency against stronger defense. Win or lose, the Cardiac Broncos have been able to go toe to toe in shootouts with low to mid-tier defenses (See VUU and ECSU 2017, Chowan and SAU 2018); but put FSU behind early and the Broncos become vulnerable. Also, can FSU break through its glass ceiling of six wins a year?
2 – Virginia Union Panthers
Key Losses: QB Darius Taylor, WR Lavatiae Kelly, DL Lonte Morton
Key Coaching Losses: None
Key Returners: RB Tabyus Taylor, DB Sterling Hammond, DB Quantaye Battle, LB Tyrone Glanton
The Skinny: The offense runs through Taylor, who returns for an encore of last season performance; Taylor lead D-II in total offense per game with nearly 200 yards. VUU also benefits from the added services of former UNC-Pembroke RB Miles Grant, who should backup Taylor. Several returning options exist at WR, including former CIAA Offensive ROY, RB-turned-WR Hakeem Holland (discussed above in the prior section) and WR Jewison Dawkins. Make no mistake; the defense is rather stout with tackling machines Glanton and LB Taj Conway capable of breaking out any game. The secondary is very seasoned with former DPOY Hammond and Battle leading the way. You have to think that this team is itching to redeem itself after unceremoniously being left out of the playoffs.
Biggest Question: Who will guide the offense? My guess is that the choice comes down to last year's backup QB E'mond Caldwell and Junior College transfer Khalid Morris. Whoever wins the job will need to be effective enough to keep defenses honest and pressure off the run game.
1 – Bowie State Bulldogs
Key losses: QB Amir Hall, WR Lansana Sesay, DL Derrick Tate
Key Coaching Losses: OC Moe Ware (to NC Central), replaced by Tyrae Reid
Key Returners: DL Joshua Pryor, DL Oluwaleke Ajenifuja, DB Roger Richardson, OL Chris Wissman, WR Montez Clay, WR Geordan Clark, K Gene Carson II
The Skinny: The obvious issue for Bowie State is how do they generate offense without QB Hall. Hall was the leading passer and rusher for the Bulldogs last year. BSU will turn over the offensive reigns to Gaston Cooper, who functioned as Hall's backup last year. The Bulldogs do add QB depth with UVa-Wise transfer Ja'rome Johnson. The biggest gains for BSU is the surprising transfer of RB Calil Wilkins (West Virginia State - discussed in the section above) and WR Dante Waugh (Alderson-Broddus; 32 rec, 420 yards, 4 TDs last season). Those two weapons only add to the passing game that consists of WRs Clay, Clark, and Deron Smith. The only thing missing is that proven really tall receiver built like former WRs Nyme Manns and Lansana Sesay. The Bulldogs also have a veteran offensive line that largely returns. Defensively, the Bulldogs remain stacked with Pryor and Ajenifuja likely picking up where they left off with the sacks and stuffing the run. It won't be easy passing against the secondary either with several returners there too, led by Richardson, DB Tevin Singleton, and DB William Flowers. Special teams features former POY Carson II and he will likely be called on in clutch situations.
Biggest Question: Can Wilkins induce Bowie State to be more balanced on offense? BSU became very dependent on the pass last year, and a proficient run game is about the easiest way to ease a new quarterback into the offense. Wilkins is a seasoned veteran at this point, even if it's in a new offense.
Week 0 game
ECSU travels to former CIAA power and now FCS participant Hampton. The Vikings scheduled an 11th game, and this is clearly a money game. The expectation for this game is to see if the Vikings can start to work some kinks out, especially with respects to jump-starting the offense. Scoring points and concluding healthy is a win in this game if you ask me.
Like what I said? Have some choice words for me? Find me on social media with my handle, @d2kferg on Twitter and Instagram.