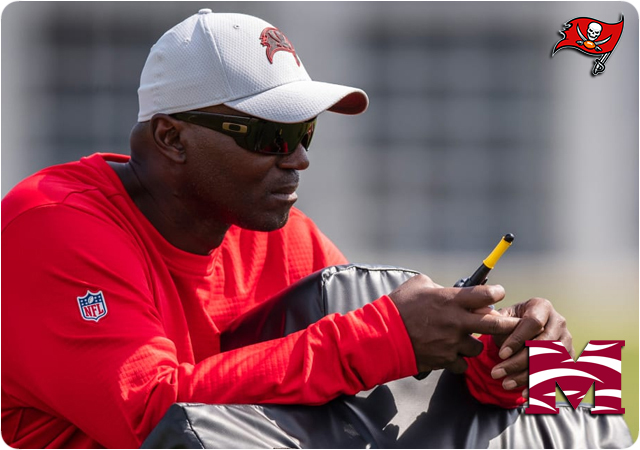 Buccaneers
Todd Bowles
Defensive Coordinator
Morehouse

Bowles is finishing his second year as the Buccaneers' defensive coordinator, but before his long NFL coaching tenure, he coached three seasons in college. One of those seasons was 1997, where he was the defensive coordinator for Morehouse.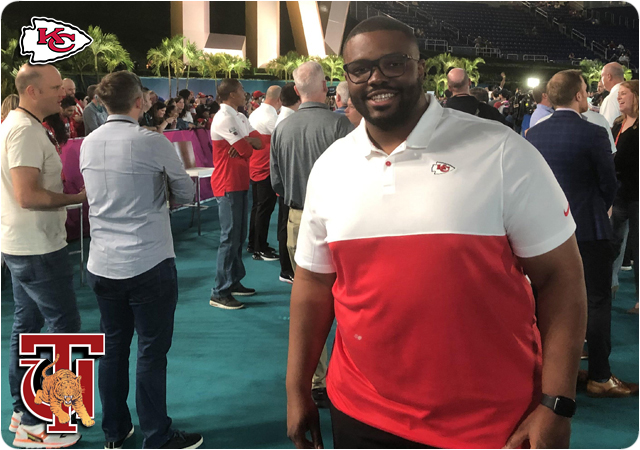 Palm Beach Post
Terry Bradden
Offensive Quality Control
Tuskegee

After starting out at Howard, Bradden transferred to Tuskegee, where he graduated with a degree in social work. The Tigers finished second in the SIAC West that season.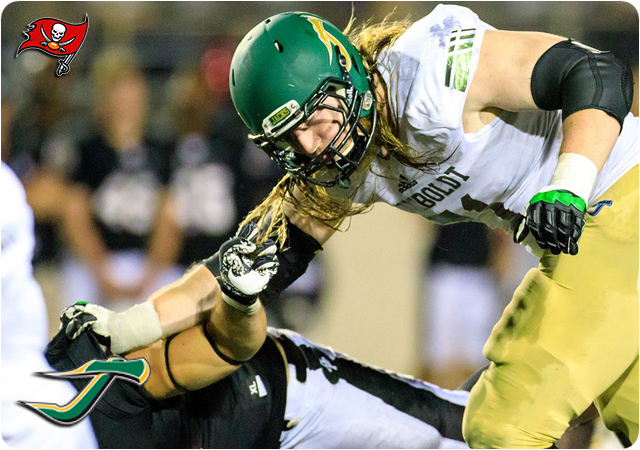 HSU Sports Information
Alex Cappa
Offensive Line
Humboldt State

Cappa was named to three D2Football.com All-America teams, starting as a sophomore and ending as a member of the first team as a senior. He played in 43 games at Humboldt State and was named to the GNAC all-conference team every seasons. He was selected in the third round of the 2018 NFL Draft by the Buccaneers.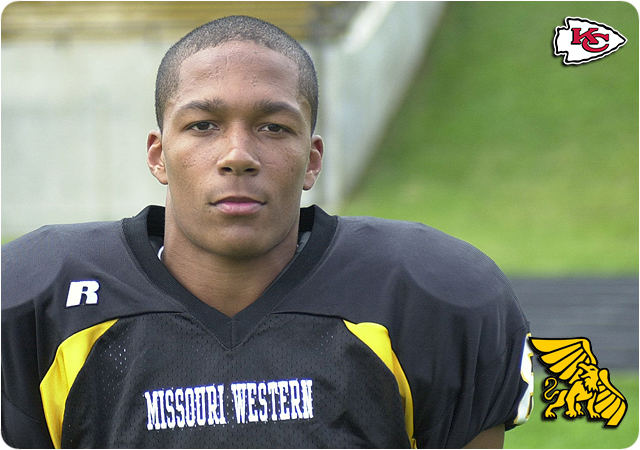 Missouri Western Sports Information
Greg Carbin
Assistant Strength and Conditioning Coach
Missouri Western

Carbin earned four letters for Missouri Western as a defensive back, earning first-team All-MIAA honors as a junior and second-team honors as a senior. He had 128 tackles over his career with five interceptions and helped the Western program make the playoffs for the first time in 2006.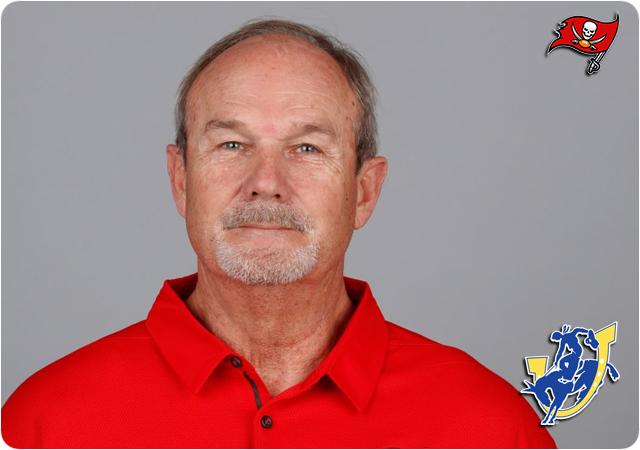 Buccaneers
Rick Christophel
Tight Ends Coach
Southern Arkansas

Christophel spent more than 25 years as an assistant coach in college along with serving as the head coach at his alma mater, Austin Peay. Among those years as an assistant coach was a single season where he coached at Southern Arkansas in 1982.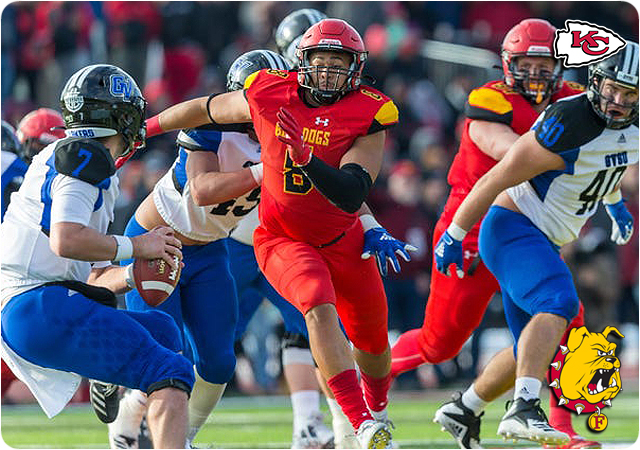 Ferris State Sports Information
Austin Edwards
Defensive Line
Ferris State

Edwards was the 2019 D2Football.com Defensive Player of the Year. He racked up 161 tackles and 19 sacks in his last two seasons at Ferris State and helped FSU advance to the 2018 Division II Championship game. He is currently a member of the Chiefs' practice squad and was originally signed by the Falcons as an undrafted free agent.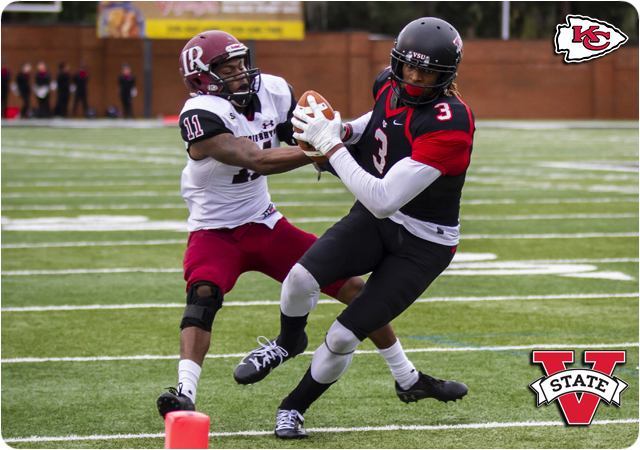 Valdosta State Sports Information
Jody Fortson
Wide Receiver
Valdosta State

Fortson played his last two collegiate seasons at Valdosta State after transferring from Erie Community College. He was part of Valdosta State's 2018 championship team and his 6-6 frame was enticing to the Chiefs, who signed him as an undrafted free agent the following spring. He is currently a member of the Chiefs' practice squad.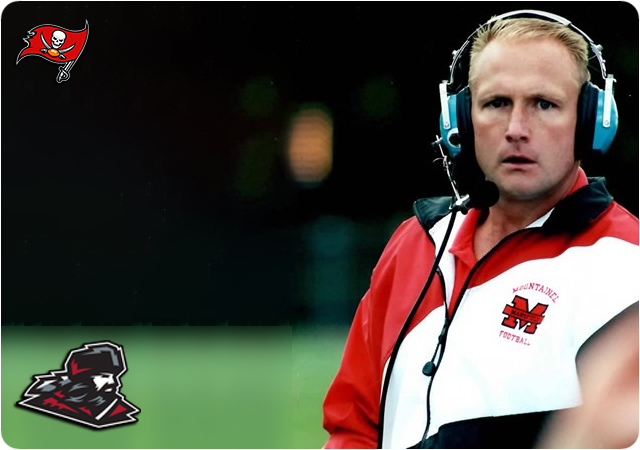 gomounties.com
Joe Gilbert
Offensive Line Coach
Mansfield

Gilbert coached in college for 25 years. He coached for nine different schools, including spending the 2000 season in the PSAC at Mansfield.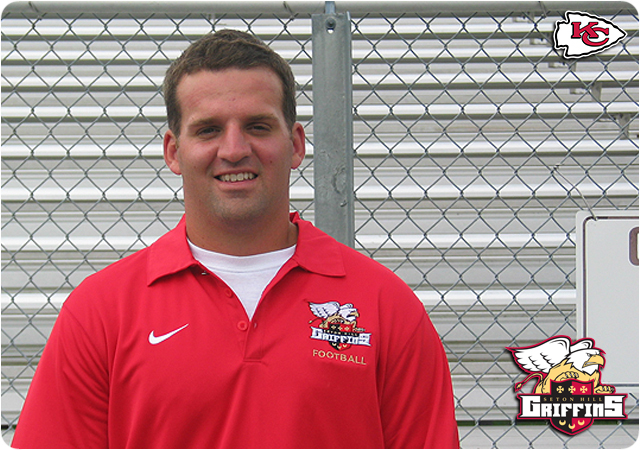 Seton Hill Sports Information
David Girardi
Offensive Quality Control Coach
Seton Hill

After a playing Career at Division III Geneva College, Girardi spent two seasons as a graduate assistant at Seton Hill. Coaching the secondary, he had a player named to the All-WVIAC team each of his two seasons on staff.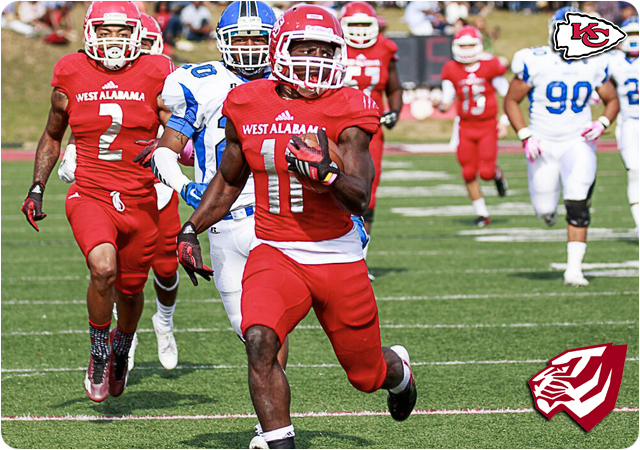 West Alabama Sports Information
Tyreek Hill
Wide Receiver
West Alabama

Hill averaged over 98 all-purpose yards per game in his only season at Wet Alabama while earning D2Football.com First-Team All-America All-Purpose. He scored eight touchdowns while averaging 12.85 yards per punt return, 23.25 yards per kickoff return, 9.5 yards per rush, and 16.44 yards per reception. He was drafted by the Chiefs in the fifth round of the 2016 NFL Draft.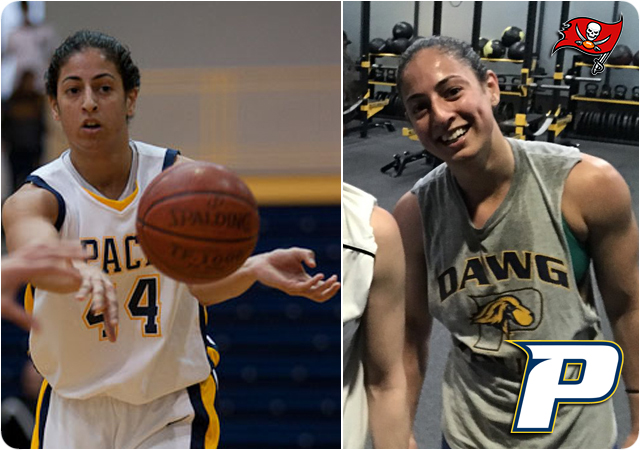 Pace/Twitter
Maral Javadifar
Assistant Strength and Conditioning Coach
Pace

While Javadifar was not a member of the football team, she was on the roster of the women's basketball team at Pace. She made the NCAA tournament at Pace three times while she was a member of the team. She averaged 7.4 points per game and 4.5 rebounds per game as a senior.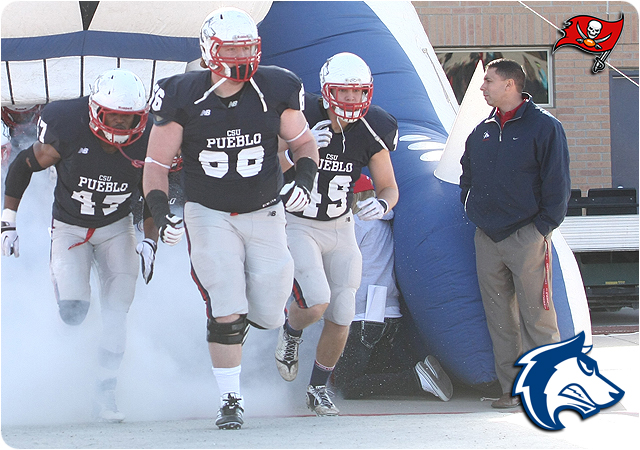 CSUP Sports Information
Ryan Jensen
Offensive Line
CSU-Pueblo

Jensen was a dominant player at CSU-Pueblo and was part of building a program that is now one of the best in Division II. He earned D2Football.com second-team All-America honors as a senior and earned all-RMAC honors three times at CSUP. He was drafted in the sixth round by the Ravens in the 2013 draft.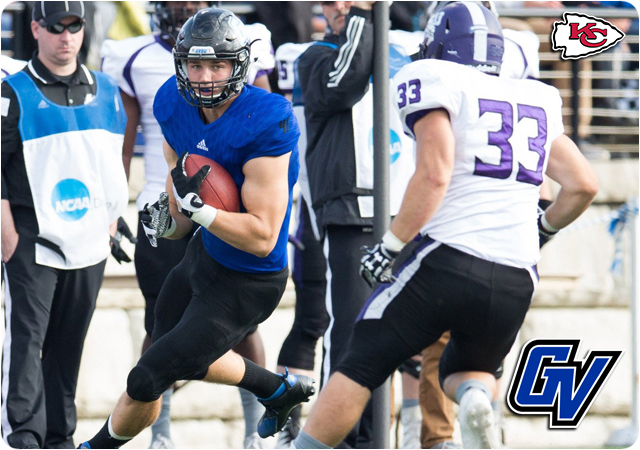 mive.com
Nick Keizer
Tight End
Grand Valley

Keizer caught 45 passes for 734 yards and 11 touchdowns at Grand Valley. He was named D2Football.com First-Team All-America Tight End that season. He was originally signed as an undrafted free agent by the Ravens in 2018.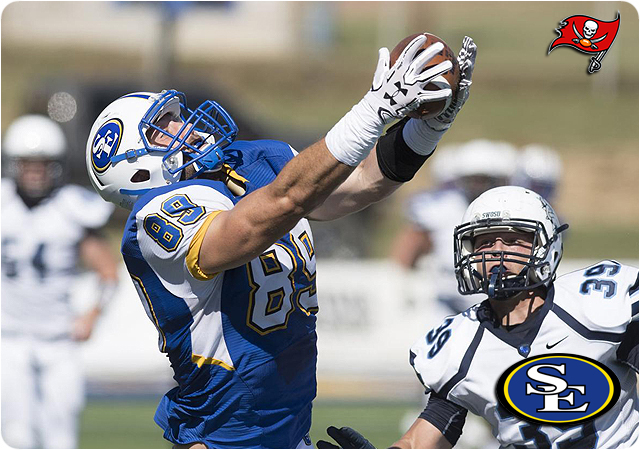 Tulsa World
Codey McElroy
Tight End
Southeastern Oklahoma

After starting his collegiate athletic career as a basketball player at Oklahoma state, McElroy transferred to Southeastern Oklahoma. He caught 14 passes for 173 yards and five touchdowns. McElroy originally signed with the Rams in 2018 and was signed by the Bucs in 2019. Currently a member of the Buc's practice squad, he was also drafted in the 19th round of the MLB Draft.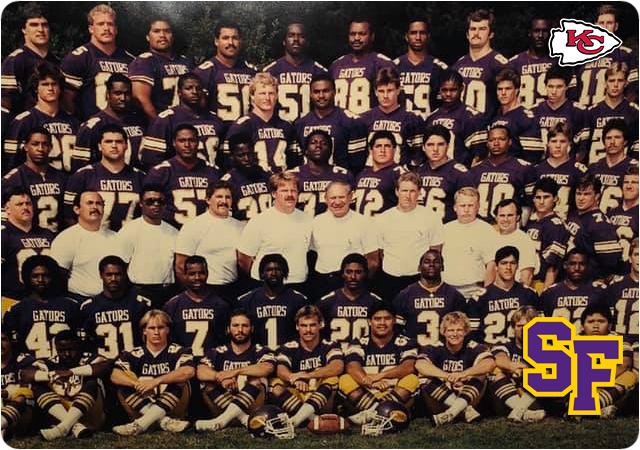 San Francisco State
Tom Melvin
Tight Ends Coach
San Francisco State

Melvin was an offensive lineman at San Francisco State during the 1982 and 1983 seasons. His position coach? Current Chiefs Head Coach Andy Reid. After his playing career, he stayed on as a graduate assistant on the same staff as Reid.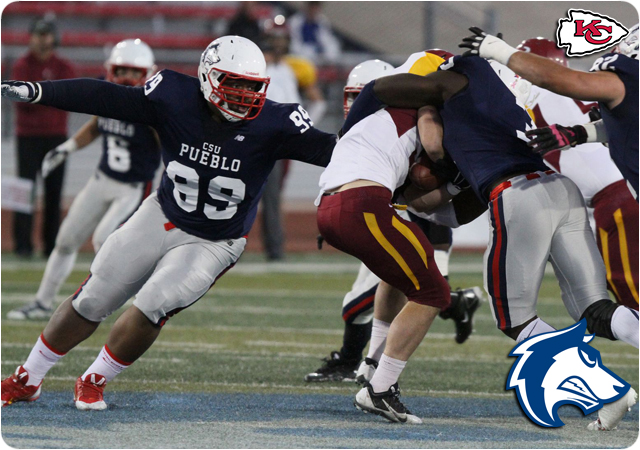 CSUP Sports Information
Mike Pennel
Defensive Line
CSU-Pueblo

Pennel transferred to CSUP for his senior year after playing at Arizona State as a junior. He recorded 36 tackles with six tackles-for-loss and three sacks on the way to being named a D2Football.com All-American. He was signed by the Packers after the 2016 NFL Draft.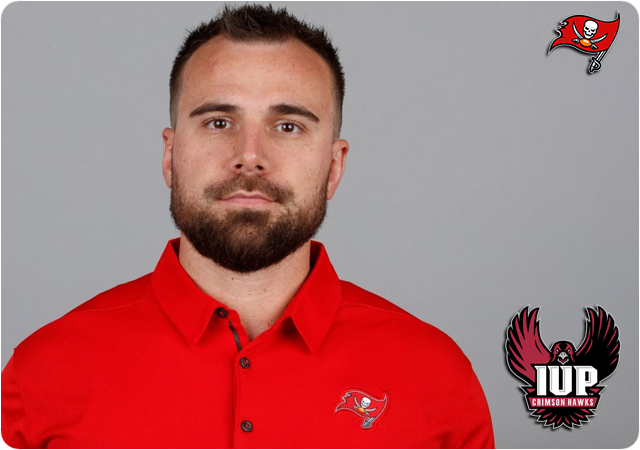 Buccaneers
Anthony Piroli
Head Strength and Conditioning Coach
IUP

Piroli earned a bachelor's degree in exercise science at IUP and was a Graduate Assistant for the football team. IUP made the playoffs in his only season on the staff.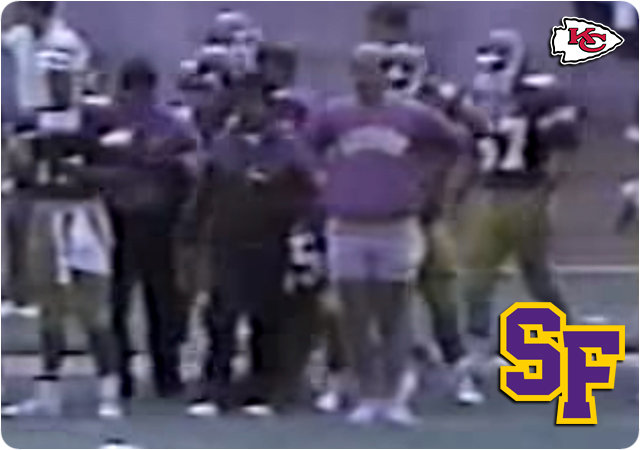 YouTube
Andy Reid
Head Coach
San Francisco State

San Francisco State dropped football in 1994. Reid served as an assistant a decade earlier in his first full-time position as a coach , starting in 1983. The program had funding issues, and Reid has repeatedly told a story about having to sell hot dogs to help supplement the budget. Reid helped lead an offense at SFSU that led the nation in passing yards and total offense.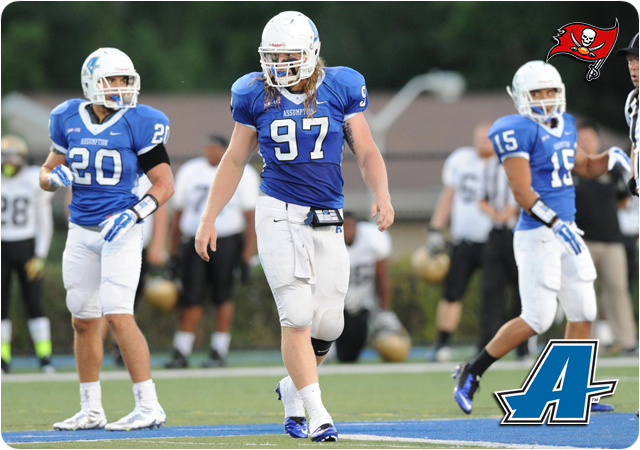 Wicked Local
Zach Triner
Long Snapper
Assumption

After transferring from Sienna College, Triner played in 25 games over three seasons at Assumption. He recorded 66 tackles with 14 tackles-for-loss, including 8.5 sacks. Originally signed by the Jets in 2017 and the Packers later that year, he signed with the Buccaneers in 2018 and has been their long snapper since.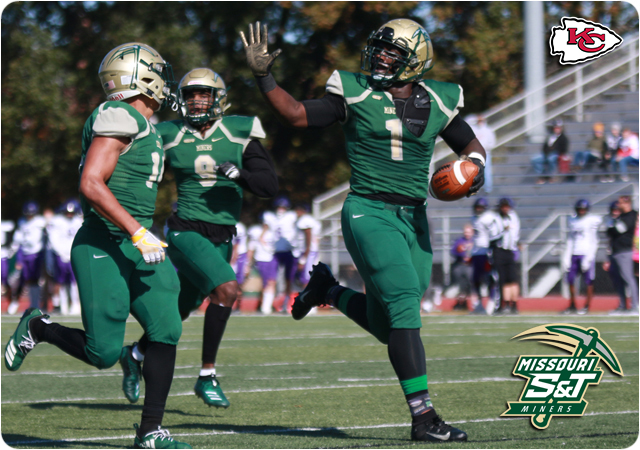 Missouri S&T Sports Information
Tershawn Wharton
Defensive Line
Missouri S&T

Wharton finished his Miner career with 196 tackles with 58 tackles-for-loss and 35.5 sacks. He earned Third-Team All-GLVC honors as a senior after earning first-team honors the previous two years. He was a four year starter for Missouri S&T and was signed by the Chiefs as an undrafted free agent after the 2020 NFL Draft.