CIAA 2019 Season Wrap Up
December 31st, 2019 12:00am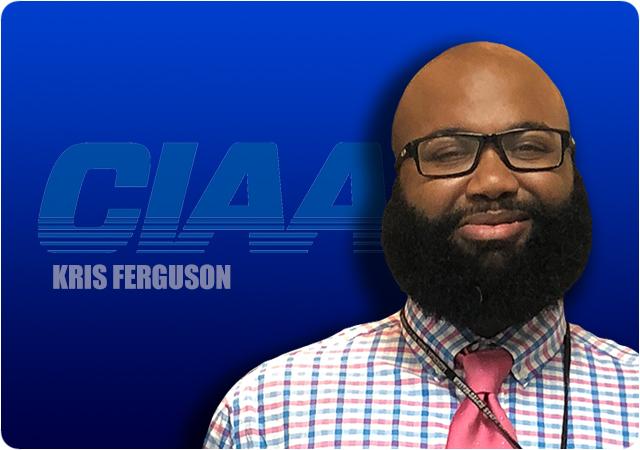 It's the last day of the year, and a fitting time to close this chapter of CIAA football. That today is the last day of the decade is only more fitting to look back at what the conference has completed over the last 10 years. Let's do a question and answer session:
Who is the program of the decade?
That distinction probably belongs to WSSU, who garnered conference championships in 2011, 2012, 2015 and 2016. WSSU also won Southern Division titles from 2011-2016. Honorable mention would probably be Virginia State and Bowie State, who also won titles during the decade (VSU: 2014, 2017, Bowie State: 2018, 2019). But, there's a bit of a caveat here. While WSSU started hot, the program's development has remarkably stalled. In the meantime, Bowie State has become the face of the conference over the second half of the decade. Bowie has had playoff appearances in 2015, 2017, 2018, and 2019. Virginia State isn't far behind them, with playoff appearances in 2014 and 2017.
Who is the player of the decade?
That illustrious distinction goes to Bowie State QB Amir Hall, who broke all kinds of school and conference records, including total offense and passing touchdowns. Hall is the most decorated player on the national level, as he was recognized as an All-America QB in our publication as well as being a top five Harlon Hill finalist in his Junior and Senior season. He was also named the Black College Player of the Year for the 2018 season.
Five offensive skill players who had an impact on the CIAA this decade:
QB Kameron Smith, WSSU – Smith was Hall's predecessor for passing touchdowns and total offense. Smith was the linchpin for a devastating WSSU offense from 2010-2012 that left you in envy, shock, or outright anger, depending on how much you liked the Rams.
RB Daronte McNeill, Elizabeth City State – ECSU won the CIAA North in 2011 and 2012, and a lot of it was off the strength and physicality of McNeill. You know that McNeill was going to get the ball, and you were really hard pressed to stop him. He won the CIAA Offensive Player of the Year in 2011.
QB Drew Powell, Livingstone – Not since 1998 had Livingstone really been a factor in CIAA football. That changed with the coaching staff unearthing the Maryland native. He won CIAA Offensive Rookie of the Year (2013) and Player of the Year (2015), and brought the Blue Bears to within a field goal of making it to the CIAA Championship game.
RB Trenton Cannon, Virginia State – The Cannon was Mr. Everything for VSU. The Shepherd transfer, along with stablemate Ka'Von Bellamy each rushed for 1000 yards one season. Cannon took over after Bellamy graduated, and just rushed through VSU's record books. He would later get drafted in the NFL.
WR Robert Holland, Chowan – Holland was a catching machine during his four year career, so much so that he set the D2 record for most receptions in a career at 325.
Bonus: WR Jalen Hendricks, Livingstone – Hendricks was a force for Livingstone as both a WR and in the return game. He was a CIAA Player of the Year winner (2014), and lead Division II in all-purpose yards that same year.
RB William Stanback, Virginia Union – Stanback transferred to VUU after being dismissed from BCS Central Florida. He would completely dismantle opponents who got in his way, and you knew that he was he was a special talent. Sounds like another, recently graduated VUU RB you may have heard of? He was a leading candidate as player of the year in 2016. Stanback only played in the CIAA for one season before going to the Canadian Football League, where is doing exceptionally well.
Other Notables: WR Nyme Manns, Bowie State, RB Robert Chesson, Bowie State, RB Jordan Anderson, Virginia State, QB Shawheem Dowdy, VUU, RB Nic Cooper, WSSU, RB Jahuann Butler, WSSU, RB Walter Sanders, St. Augustine's
What about on Defense? Can I get five there?
LB Devon Hunt, Shaw – Its hard to not to talk about defense without highlighting how steady Hunt has been. He started as a true freshman and has consistently been in the conversation as the conference's best defensive player (and actually winning the honor in 2018). He is the only active player on this list.
LB Carlos Fields, WSSU – Fields really took the reigns as QB of the defense seriously, as he came up with big stops for the Rams during his tenure. While his numbers didn't always reflect how good he was, there was no question that he lead the Rams defense. Fields was the 2013 CIAA Defensive player of the year.
DLs Malcolm Jenkins and Brad Davis, ECSU – Here's my curveball in naming two players here. There was no question that these two individuals were feared by opposing offenses during ECSU's 2011-2012 heyday. Jenkins won the CIAA Defensive Player of the Year in 2010 off the strength of 13 sacks that year. Davis did one better, as he 15.5 sacks and 25.5 tackles for loss in 2012. Davis was the first Viking ever to be named to the AFCA All-America team.
DB Sterling Hammond, Virginia Union and Carlo Thomas, JC Smith – Hammond, a 2017 CIAA Defensive Player of the Year, guided the defense as more of a rover as his career went on. If you needed a big play, you pretty much went to Hammond to get. Hammond actually has taken over games on defense, like how he did versus JC Smith this year. Speaking of JCSU, Carlo Thomas was someone who you threw the ball around at your own peril. Thomas also took over games, with multiple interception games and even pick sixes. JCSU had years where the offense couldn't muster much, but Thomas' punishing establishment of a no fly zone gave the Golden Bulls a fighting chance.
Anthony McDaniel, Bowie State – McDaniel didn't win a player of the year award, but he was a three time All-Conference player and a sack machine. Its kinda like the mold that current DL Joshua Pryor operates in.
Bonus: DL Bryant Frazier, Virginia State, - Frazier was another former Defensive Player of the Year (2016) who had a monster season for VSU that year.
LB/DB Alton Keaton, WSSU – Technically, the hybrid player function as an actual title of "rover". That's because he played anywhere he needed to be, as long as it wasn't on the defensive line. Keaton was just all over the place, and it really showed when WSSU needed defensive stops.
S Darnell Evans, Shaw – Evans was not just a ball hawking safety but a key return man during Shaw's leaner years. Evans made his mark on Shaw's record books and was really fun to watch.
Other Notables: DL Chaz Robinson, St. Augustine's, DL Duvontae Covington, WSSU, S Curtis Pumphrey, Bowie State, DL Derrick Tate, Bowie State, LB Malik Sexton, Virginia State
CIAA Notable Stats of the Decade:
The Conference had three players who lead the country in all-purpose yards per game: Hendricks (2014), Cannon (2017), and VUU RB Tabyus Taylor (2018). The conference nearly had someone do it again this year with Chowan's RB Deshaun Wethington, who finished second this year.
Bowie State led the country in scoring offense in 2017 with an absurd 55 points a game.
JC Smith's LB Austin Jacques lead the country in tackles in 2015 with 131 tackles. That is not a misprint.
The conference ends the decade with seven total playoff wins achieved during these years: 2011-2013 (WSSU), 2014, (VSU), 2017 (BSU). WSSU earned the playoff 1 seed in 2011 and 2012, and VSU earned the 2 seed in 2017, and Bowie earned the 3 seed this year.
The CIAA had several teams who reached the playoffs during the decade, including Bowie State (2015, 2017, 2018, 2019), Elizabeth City State (2011), Shaw (2010), Virginia State (2014, 2017), Virginia Union (2015), and Winston-Salem State (2011, 2012, 2013, 2016).
Teams who were ranked in the Top 25 during the decade (with highest ranking): Bowie State (11, 2019), Shaw (25, 2010), St Augustine's (20, 2010), Virginia State (11, 2017), Virginia Union (25, 2019), Winston-Salem State (2, 2012).
Notable Professional Football players who went to CIAA Schools during the decade: Cannon (NFL), Fields (NFL Practice Squad), Stanback (CFL), TE Khari Lee, Bowie State (NFL), Nic Cooper, WSSU (NFL Preseason), QB Phillip Sims, WSSU (NFL Preseason), DB Brian Walker, Fayetteville State (CFL), Powell (IFL 2018 MVP), QB Daquan Neal, ECSU (IFL 2019 MVP), WR Tyron Laughinghouse, St Augustine's (NAL)
So what do we have to look forward to when it comes to opening up the next decade?
Well, there's a lot to cover, so lets get to it:
12 Lincoln Lions (0-5 Division, 0-7 Conference, 0-10 Overall)
On the surface, there may not be much to see with Lincoln. It was another winless season for the Lions, their second in three years. But, I would say that you have to be a bit optimistic here, as the Lions has a really good receiver in Dah'mear Triplett . Who will throw to him will be a question mark, as senior QB Eban Jackson has exhausted his eligibility. Also, you lose defensive stalwart Solomon Bassett. Leading tackler Devon Cathcart should be back next year
Biggest fixes: The running game. Lincoln was highly reliant on the passing game to get the ball down the field, and that's because of a very anemic run game. Either get better protection up front, or recruit and/or develop better backs. Also, the defense needs addressing, particularly the secondary. The passing defense continues to hemorrhage points to opposing teams at an alarming pace. P/K Cole Klubek is in the transfer portal, mean that special teams also needs attention.
11 Livingstone Blue Bears (0-5, 1-6, 4-6)
The Blue Bears regressed badly as the season wore on. Think about this for a second. The Blue Bears started hot, winning its first four games. Then, the wheels came off after a 44-0 shellacking by Virginia Union in the battle of unbeaten. The Blue Bears went on to getting shut out twice more after that game, and managing just six points in its last three games combined. This one is squarely on the offense.
Biggest fixes: Well, who is going to guide this club into next season? Livingstone STILL hasn't put out a release stating that Head Coach Daryl Williams has been dismissed, though its an open secret at this point. I wonder if Livingstone's AD, Lamont Massie-Sampson, wants to coach against similar to the Tuskegee model. Williams was also the Offensive Coordinator, so now you have potentially two positions that need to be dealt with. Moreover, you have a lot of starters who appear to have exhausted their eligibility like the brothers Faraimo, QB Xavier Longerbeam, DL Daventa Adams, DL Gibson Ziah, and LB Raheem Coxfield. The cupboard is bare, but Livingstone also knows how to unearth gems.
10 Elizabeth City State (1-4, 2-5, 2-9)
ECSU started this season with an 11 game schedule, and one could assume that it meant that they weren't expecting to make it to the championship game. The played two FCS schools this year, and that's a signal that money is probably more on the mind that winning. Two wins against St. Augustine's and Lincoln are an improvement from 2018. The loss to NAIA Allen to finish the season was really….really bad.
Biggest fixes: The emergence of WR Dajuan Greene as a force at WR is short lived, as the senior exhausted his eligibility. But it was a sight to watch, as he lead the conference in receiving yards. Fellow WR and P Deon Yarborough has also exhausted his eligibility. So, WR is likely an immediate need. The defense needs to get healthier in the offseason, particularly with star DL Shawn Bridges getting hurt so early on. Punting is also a huge need, as the Vikings struggled to flip the field. They were dead last in punting yards.
9 Saint Augustine's (2-3, 2-5, 2-8)
St. Augustine's season didn't get off to a good start. Things looked really bleak with its loss to WSSU in which the team dressed only 39 players for a road game. A shocking win against Fayetteville State showed us the Falcons' potential. The Falcons were just too inconsistent (see the game vs Mars Hill) and yet, they still found a way to keep relevant all season long.
Biggest fixes: Well, former Head Coach Tim Chavous was let go in characteristic SAU fashion. Enter David Bowser, a longtime assistant coach and formerly Assistant Head Coach at Fayetteville State. Bowser has been hitting the recruiting trail hard, and so it will be interesting to see what comes of it. Defense will need some help, especially in the secondary. The offensive line will certainly need attention given that three starters are likely graduating. K Andre Labat, who made some big kicks, is in the transfer portal, so special teams are a concern. The biggest boost that SAU could have is to have building blocks in QB D'Ontre Gilliard, WR/KR Kyle Levere, and star LB Joseph Harris Jr return for another season.
8 Chowan (2-3, 2-5, 3-7)
Chowan, how you let us down. Just when you thought that things were going up for the Hawks, they leave us with a frown. The Hawks suffered through all sorts of maladies, including injuries galore. At one point, Chowan was down to a fifth string running back because of injuries. The defense couldn't stop a faucet from running, and the offense sputtered more in the redzone than a sports car with bad fuel. Not to mention, former HC Tim Place took a leave of absence during the season and was unceremoniously dumped afterwards.
Biggest fixes: ….and yet Chowan's offense churned up the most yards in conference. Record-setting RB Tyrell Freeman is gone. Big play QB Bryce Witt should be back for his senior season, and the CIAA's top RB, Deshaun Wethington, should be returning too. The OL graduates a couple of starters. But the biggest offensive need in my opinion is at WR. Chowan's offense really thrived off of wideouts getting separation, and they just lacked that feature this season. A trusty pair of hands after Imeek Watkins didn't seem to emerge, and seem to contribute to some of the interceptions. RB depth beyond Wethington is also needed, along with a magic elixir or something to deal with the defense (Players? Scheme? Something). Former OC Mark Hall now takes the reigns over for Place going into the offseason.
7 JC Smith (2-3, 3-4, 4-6)
JCSU was the biggest surprise of the year. The Golden Bulls had more wins this year than in any season since 2013. The emergence of redshirt Freshman Emanuel Wilson was huge for a Golden Bulls offense that had been struggling in recent years to have a semblance of a running game. Wilson was top five in rushing in the country at one point. Don't let the record fool you – JCSU had the opportunity to knock of Fayetteville State, as they lead the Broncos by double digits before succumbing late in the fourth quarter. They also had their chances against Virginia Union too. So, this record could have easily turned into a winning combination.
Biggest Fixes: HC Kermit Blount taking over the offense was huge for JCSU. Blount loves to run the ball, and they did so effectively. Now, can one of their QBs add some balance to the mix next year? The defense also loses some key pieces (DB Tyki Lawson-Oates and Kahj Huitt) and also P/K Brandon Howard. The biggest need though, is defensive line, as the Golden Bulls managed just one sack a game. This was a contract year for Blount, so does he stay or does he get another chance to see if he can keep the momentum?
6 WSSU (3-2, 3-4, 4-6)
WSSU is such an enigma that its hard to talk about them. They led in nine of their ten games at halftime, and then you'd watch them forget how to do anything on offense. It was so bad that they stopped attempting downfield passes towards the end of the season. They should have beaten Virginia Union except that poor punt coverage permitted a blocked unit. They lost to a 1-10 Catawba by surrendering a TD late. They couldn't do much against Fayetteville State despite the Broncos committing five turnovers. It was bad – so bad that WSSU turned in their first losing season since returning to D2 in 2010.
Biggest Fixes: Who is going to coach this team next year? There hasn't been a publicly announced resolution of former HC Kienus Boulware's contract meaning that I suspect the school is still on the hook to pay him despite the school stating that he was fired for cause. Boulware's contract was up in 2020, meaning that either the school is 1. Not paying the contract or 2. Is paying the contract but not saying anything. In any event, the current assumption is that interim HC Robert Massey is staying in the current role until next year….I guess? Or maybe the new AD will be hiring a coach….I guess? Hey, I'm just laying out all the possibilities here. WSSU will need to get some depth at Secondary and RB, because replaying S Daryus Skinner isnt exactly easy. Plus quarterback development is also a big question mark. Has Dominique Graves hit a ceiling, or is play calling at fault here? I have no answers for you to any of these questions.
5 Shaw (4-1, 5-2, 6-4)
The Bears marked their first winning season since 2013 with a four game winning streak capped by a shutout of rival WSSU and an entertaining three point win over crosstown rival St Augustine's. The Bears elevated their game with the great play of QB Torrin Campbell and DL Daste Sturkey. The biggest notable was game breaking RB Sidney Gibbs, as the true freshman got better as the season wore on. The sour note for this season is yet again losing to Fayetteville State.
Biggest Fixes: Shaw is going through another offseason that's going to feature some key piece replacements in order to maintain their momentum. Of note, WR Marquis Gorham, TE Kevonte Moses, K Beni Kensemi, DB Thurman Trapp, DB Kaleb Barfield, and OL Keanu Gonzales are all seniors and likely to have exhausted eligibility. That's a lot of productivity. Notice I didn't mention star LB Devon Hunt, because the senior will be coming back next year after being hurt for most of this year. So does Torrin Campbell. This is a critical juncture for the Bears.
4 Virginia Union (3-2, 5-2, 7-3)
VUU started out the season hot with a win over FCS Hampton. Sure, they lost to regional finalist Lenoir-Rhyne at home, but that's a good loss and it was the closest loss that L-R had before the playoffs. VUU just couldn't put things together against the two North division rivals, as Bowie State absolutely blasted the Panthers followed by losing with the bizarre, risky fake field goal attempt against Virginia State in overtime.
Biggest Fixes: VUU has a lot to replace. RB Tabyus Taylor is gone. So will be DBs Sterling Hammond and Quantaye Battle, and monster LB Tyrone Glanton. Several OL and DL are also seniors, so it unclear whether they will return. That's a lot. Returners should include QB Khalid Morris, K Jefferson Souza (the CIAA's best kicker), and a plethora of WRs. So, there's probably a lot of attention on recruiting defense.
3 Virginia State (4-1, 6-1, 8-2)
VSU started the season under the radar after last year's 4-6 stumble. Looks like they recovered quite nicely. The Trojans only had one loss to a D2 team (Bowie State) and was in the conversation late for the D2 playoffs. Ultimately, the soft schedule vs other playoff participants did them in. Not much you can do about that. The running game was rejuvenated with RBs Demetrius Strickland, Darius Hagans, and Toure Wallace, and the defense was lights out in the run game with a top 10 rushing defense.
Biggest Fixes: VSU is going to have to replace QB Cordelral Cook, who was a great runner and athlete but sometimes inconsistent passer. Nonetheless , that's a lot of game experience going out the door. VSU also have a number of seasoned players who likely have exhausted their eligibility at OL (Frank Ball and company), DL (Adonte Braxton and company), three receivers (Kier Townsend, Christian Harden, and Christian Nelson), and big play DB Shakym Peters.
2 Fayetteville State (4-1, 6-1, 8-3)
FSU broke through the proverbial six win glass ceiling for their first eight win season since 2009. The Broncos did so behind the strength of its running game headlined by Stevie Green but also features Donshel Jetton, Darnell Walker, Elijah Henry, and Johnnie Glaspie. Each one provided all sorts of electric moments. The DL was really good, highlighted by DL Keshawn James and LBs Nigel Peele and Chrishon Springs. The defense really feasted on turnovers, and the Broncos were at one point second in the country in turnover margin. A close loss to playoff-bound Wingate was okay to sustain, but an absolutely ugly loss to St. Augustine's put a huge dent in their playoff chances. In some ways, FSU just didn't have the killer instinct that you wanted them to have. Close, sloppy games southern division opponents SAU, WSSU, Shaw, and JC Smith were just not becoming of a division winner with the talent that FSU harnessed.
Biggest Fixes: FSU is going to be working on its third offensive coordinator in three years, as Maurice Flowers left become Head Coach at Fort Valley State. FSU has a particularly weak link at WR, who had trouble getting separation on longer pass plays. The Broncos will have to replace all-everything Green, but much of the defense and seasoned QB Richard Latimer returns. Depth behind Latimer will be critical for FSU's success too.
1 (#20) Bowie State (5-0, 7-0, 11-1)
The Bowie State Bulldogs repeated as CIAA champions with a rebuilt offense. Whereas 2018 was predicated on passing until your arm fell off, 2019 feature an incredibly balanced offense behind the arm and legs of QB Ja'Rome Johnson. Johnson was the unlikely sparkplug after fellow QB Gaston Cooper's slow start. Bowie's defense was really strong behind DL Joshua Pryor and interception machine DB Demetri Morsell. The Bulldogs ran the table in the regular season, but then crashed out of the first round of the playoffs due to its sudden inability to score in the redzone. The Bulldogs had five chances to score against Carson Newman inside the 20, but wasn't able to get a single point.
Biggest fixes: BSU has quite a few contributors that are seniors and may not return, including K Gene Carson, DB William Flowers III, DL Oluwaleke Ajenifuja, OL Chris Wissman, TE Dushon David, WR Deron Smith, and WR Geordan Clark. Bowie doesn't sport many weaknesses, but the absence of a stretch the field speedy WR sorta hurt the Bulldogs. Also, the lack of solid depth at RB is likely to be a concern, as RB Derrick Kittrell got hurt early on, and there seemed to be a drop off in production after fellow RB Calil Wilkins. RB Adam Gillis Jr is another senior who appears to have exhausted his eligibility. Replacing the OL is now a concern after a break from doing so last year. Big playmakers that are returning include Johnson, Pryor, Morsell, DB Tevin Singleton and P Kenny Amaya.
It has been a pleasure to be your tour guide throughout this season of CIAA football. Keep up with the latest happenings through the offseason via twitter and Instagram with my handle, @d2kferg. I hope you have a Happy New Year.