CIAA Championship Preview
November 11th, 2021 4:00am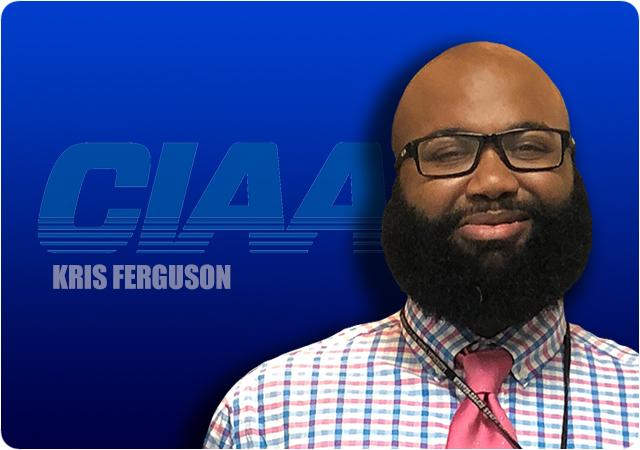 Picture this: It's November 9, 2018, or the day before the championship game. You know the opponents: Fayetteville State and Bowie State. You've caught the "itis" after a good meal, and you drift to sleep. Somehow, you woke up and its November 12, 2021. You intended to watch the 2018 CIAA Football Championship, and you frantically go to find out who won in 2018. Bowie State.
You then searched for 2019. Bowie State again.
Surely, 2020 would have a different outcome, right. Well, it did, because we didn't play football.
So, you're right back where you started, and it's the night before the championship game again. It's Bowie State and Fayetteville State, third time around. Surely this must be a really feedback loop, right?
Nope.
From the North, you have the two time defending CIAA Champion Bowie State, winners of the Northern Division for every year since 2015, except when Virginia State briefly assumed the mantle in 2017. From the South, you have the challenger, Fayetteville State, who has represented their division since 2017.
The differences from 2018 and now? There's no Amir Hall, and there's no Stevie Green. Instead, we have Ja'Rome Johnson, who has craft his own style of play within BSU's offense. We also have running back by committee for FSU, led by then backup, now starter Donshel Jetton and accompanied by a host of rushers who could start at other CIAA schools.
Lets unpack this matchup a little more.
#7 Bowie State (9-1) vs Fayetteville State (8-1) @ Salem, Virginia
With everyone else's season completed, all eyes turn their attention to this matchup.
Bowie State comes into this matchup with the highest ranking a CIAA team has attained in 8 years. Fayetteville State comes in as probably the most overlooked division champion in some time.
FSU has had two years to plot and plan for this moment. Several starters came back after graduating for this moment, lead by CIAA Defensive Player of the Year Keyshawn James. The offense retooled despite losing one coordinator after another. This team is probably the strongest FSU we have seen out of the last four years.
Bowie State is a heavy favorite in this game, but it does not mean they are unbeatable (as we nearly saw against Virginia State some weeks ago). You are likely asking: how can FSU win this game? Well, allow me to present to you the likely ways you can tell whether FSU is going to have a chance.
Curb the turnovers: I am not telling you anything here that FSU's coaches do not already know. FSU is slightly positive on the season in turnover margin (plus three on the season), but the Broncos have been atrocious in this category over the last three games. That stretch of games featured Livingstone, St. Augustine's, and Winston-Salem State, and those three schools managed to put FSU in a minus five in this stretch. That is WITH the Bronco defense creating two turnovers over that stretch. Livingstone and WSSU sported defenses that could push FSU. BSU is more capable than those two defenses. Most of these turnovers over the last three games have been via fumbles. In the last three championship games, FSU has committed eight turnovers. Thus, turnovers an area to keep a close eye on.
Do not get baited into a pass heavy offense: In 2019, FSU's then quarterback Richard Latimer had 39 passing attempts in the championship game. The other team that pushed FSU in a pass heavy offense that season was Wingate, who forced the Broncos into 36 passing attempts. (I use Wingate as a benchmark, as they have served as a bugaboo for FSU in recent seasons.) This season, the Broncos repeated the same act with Wingate, as the Broncos attempted 37 passed in that game, as they attempted to catch up. Even when playing from behind this season, FSU has had more success with a balanced offense, combined with using the play action pass to convert some big plays. While quarterback K'Hari Lane can do a lot of damage, to the point where he has been more effective than Latimer, going pass heavy against a stout BSU defensive line is asking for trouble. Remember, Bowie State leads the country in defensive touchdowns, and they have not discriminated against anyone when looking to score on defense.
Avoid slow starts: FSU has had issues with slow starts in recent games and in recent championship history. This year, FSU has scored 296 points in nine games. Of that, FSU has score 52 of those points in the first quarter, and 37 of those points came against three opponents (Elizabeth City, St. Augustine's, and JC Smith). It cant afford that slow start against a BSU squad that has scored at least 14 points in six of its 10 games this season.
The defense needs to limit BSU's rushing attack: BSU has had quite the balance in recent games, as the Bulldogs have rushed for over 250 yards in each of the last four games to complement its pass game. FSU has the capability to slow down running games as noted by its 89 yard rushing defense average. Forcing BSU into the passing game will really help with limiting BSU's offensive chances and potentially shorten the game.
Tale of the tape:
FSU averages 394 yards of total offense a game, a tad higher than BSU's 385 yards.
Bowie converts 39 percent of its third down conversions, favorably comparing to FSU's 37 percent.
FSU is second in the country in total defense, and Bowie is third (203 yards vs 209 yards).
FSU is third in the country in scoring defense at 13 points a game. Bowie is eighth at 14 points.
Bowie is tops in the country in tackles for loss, and FSU is second in the country (both average about 10 a game).
Bowie nets about 34 yards of punting yards, while FSU is a bit behind at 30 yards per punt.
The Stakes:
Of course, the winner gets a Championship ring. A win would be FSU's first championship since 2009. A win for Bowie means that they would be the fifth school in history to three-peat, and the second school remaining in the conference to do so (Virginia Union being the other school). Also, Bowie would likely do no worse than a #2 seed in the playoffs, while FSU would likely get into the playoffs if they knocked off BSU.
Who has the advantage?:
Stranger things have happened in the championship game, but as mentioned before, BSU is the heavy favorite. FSU has to play relative mistake-free football, to have a chance to claim the crown. Its possible, but it would require a departure from the way they have recently. So, its likely that BSU will retain the crown for another 12 months.
As always, you can follow me via @d2kferg for tomorrow's action, as well as to catch me on various outlets where we discuss the games' aftermath. You can also catch myself, and other D2football.com columnist's thoughts on Sundays at 8pm/7pm Central on Inside D2 Football. This week, we will react to the playoff seeding that will be released on Sunday afternoon.