CIAA Championship Week 2023
November 10th, 2023 12:00pm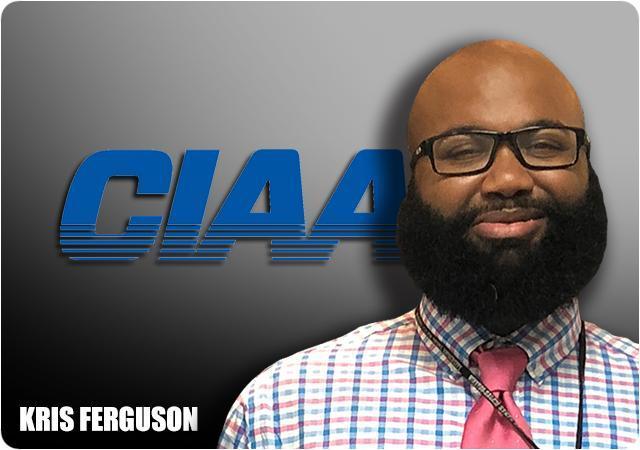 Championship week is exciting and sobering for various reasons. It's the end of a regular season that featured a lot of ups and downs, along with a lot of untapped potential for next season. Moreover, championship week this year features the matchup we expected to see last season. More on that later; lets address business around the conference first.
First, the conference released its all-conference team. There were some expected names on the list: Lincoln's duo of Isaiah Freeman and Malachi Langley as first team selections were a no-brainer. Virginia State's Willie Drew was on my list as someone to look out for as defensive player of the year, and also not a surprise. Drew is someone who could make some noise going into the NFL draft process. Virginia Union's Kicker Brady Myers was a little bit of a surprise, but not totally off base. He repeats as the special teams player of the year. As with every year, I like to highlight some players on my All-Snub team, especially since the all-conference selections just don't have enough slots to highlight some incredible talents.
WR Quinzel Lockhart, Elizabeth City State

Second in the conference in receiving yards, paired with six touchdowns

WR Dah'mear Tripplett, Lincoln

Langley received a lot of the praise, but Tripplett served as an excellent second option with eight touchdown receptions when defenses keyed in on Langley.

KR Zyaire Tart, Lincoln

Tart proved himself to be an explosive kick returner for the Lions, helping to establish good field position.

K Alejandro Morrillon-Garcia, Johnson C. Smith

Converted 7/8 field goals, including all three beyond 40 yards. Additionally, he made all 23 extra point attempts.

QB Marcus Drish, Livingstone

The Notre Dame College transfer served as a sparkplug for Livingstone's offense this year.

QB Jordan Davis, Virginia State

Davis was the league's second-most efficient passer, and was also the second-most productive QB in total offense. Moreover, Davis wasn't the full-time starter until week four, where most of his production took place.

DL Jaylen Dollar, ECSU

Dollar has 11.5 tackles for loss and 7 sacks on the season.

DB William Davis, VUU

Davis had 5 interceptions and a pick six this year.
CIAA Championship Game in Salem Virginia
#18 Virginia Union (9-1) vs Fayetteville State (8-2)
Notes:
VUU is 6th seeded in the Super Region 2 Regional Rankings, and FSU is 7th seeded.
VUU and FSU is a rubber match from week four, when FSU won this game 10-7 in stormy conditions.
Preceding that game, VUU won the last three games in this series.
The margin of victory in the last four games have been less than seven points in each game.
FSU is the least penalized team in the conference, while VUU is the most penalized team.
VUU's redzone defense is tops in the league and its not even close. The defense has allowed only four touchdowns in the redzone all season, and they only allowed one rushing touchdown over the same timeframe.
VUU leads the conference in scoring offense and scoring defense.
When it comes to this game, VUU seems to have all the tools to take down FSU and avenge the regular season loss. They have the defensive line to disrupt what FSU may want to do on offense. But FSU is a scrappy bunch, who seems to find ways to rise to the occasion. To be the champs, you have to beat the champs. I sure didn't think that FSU could put up 40 points like they did last week. Just like I didn't think that VUU would put up four passing touchdowns.
There's alot riding on this game, as this winner is not only conference champions, but assured a spot in the D2 Playoffs. The loser is going to be on the bubble for the 7th seed. Last year, I went against Richard Hayes's Broncos. I paid for it dearly. VUU has the edge and has a lot of options to get past the Broncos. So, it wouldn't be a surprise to see VUU win this game. Nonetheless, I am going to stick with the Broncos to find a way to repeat this year.