CIAA Championship Week Preview
November 15th, 2019 7:00am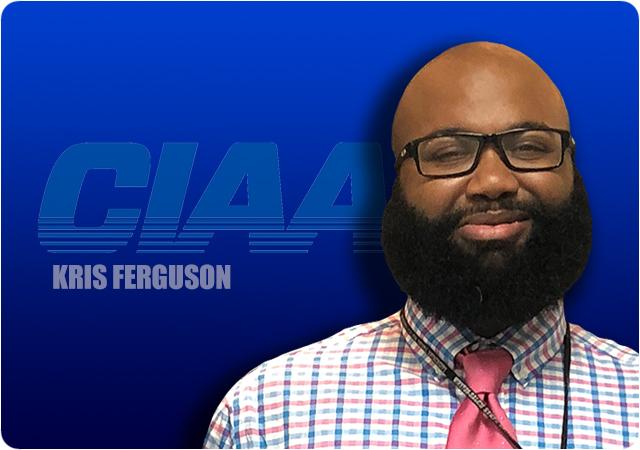 The Virginia State/Virginia Union game has to be one of the most bizarre ending I've witnessed in a game. The Panthers fought back from a deficit to tie the game in the fourth quarter, and then Panthers QB Khalid Morris throws and interception on their last drive. The Trojans had an opportunity to win the game in regulation, but a missed field goal attempt set up overtime. The Trojans did redeem themselves with a successful field goal attempt.
And then.
The Panthers, line up a field goal try after backup QB E'mond Caldwell wasn't able to get much movement on the first three tries. The Panthers, whose K Jefferson Souza was just named CIAA Special Teams Player of the year, elected to run a fake field goal that failed rather spectacularly. I can't even aptly describe how mind boggling the play was and so you'd have to see it for yourself. What I can say is that it was a very high risk play with a lot riding on the line (namely a potential postseason spot berth). There are probably things we may not know about why the decision was made, but it certainly made for good chatter, that's for sure.
All-CIAA Team
As with tradition, the CIAA released their all-conference team just before the championship game day. Bowie State swept the offensive and defensive player of the year awards (QB Ja'Rome Johnson and DB Demetri Morsell) along with Coach of the Year honors (Damon Wilson). As mentioned, VUU K Jefferson Souza won the Special Teams player of the year award with his ultra-reliable leg.
I think the voters largely got the awards right; nonetheless, there is still room on the All-Snub team. So, without further ado, I'd like to present you my fourth-annual All-Snub team:
Biggest Snub: Virginia State DL Javon Frazier (40 Tackles, 17 Tackles for Loss, 9 sacks) – Frazier wasn't selected for any post season designations. Frazier was a linchpin in a Trojan defense that only allowed 93 yards of rushing and produced nearly 35 sacks. This one is a head scratcher.
CIAA Offensive Player of the Year Runner Up (taking some guesses here)
Possible Runner Up #1: Chowan RB Deshaun Wethington (1377 rushing yards, 91 receiving yards, 13 total touchdowns) – Wethington lead the conference in rushing yards and all-purpose yards. On a broader scale, Wethington was second in all-purpose yards nationwide, continuing the CIAA's streak of having someone in the top five in all-purpose yards three years running (VSU's RB Trenton Cannon in 2017, VUU's RB Tabyus Taylor in 2018). Even more impressive was that Wethington accomplished these feats while playing in two less games than his peers and playing with a cast on his hand at one point.
Possible runner up #2: Fayetteville State RB Stevie Green (1071 rushing yards, 71 passing yards, 14 total touchdowns) – Green still rushed for over 1000 yards in a loaded backfield that featured five total running backs getting touches. FSU turned to the reliable senior when they needed to pick up the pace, and Green didn't let the Broncos down when called upon. He lead the conference in scoring.
#3 – RB Sidney Gibbs, Shaw (1024 rushing yards, 271 receiving yards, 9 TDs)
#4 – RB Emanuel Wilson, Johnson C. Smith (1040 rushing yards, 86 receiving yards 13 TDs)
#5 – WR Dajuan Green, Elizabeth City State ( 878 receiving yards, 13 TDs)
CIAA Defensive Player of the Year
possible runner-up #1: VUU DB Sterling Hammond (72 tackles, 1 sack, 2 Interceptions with 1 Pick Six) – Hammond is a former DPOY. He wasn't really asked to be a DB as much as a true rover this year. He really functioned as a disrupter on defense, especially when VUU needed stops. That was most evident in the JCSU game when VUU was rather lackadaisical on offense but put together a defensive stand on a hungry JCSU offense. This is another case of not playing a full season, as Hammond only played eight games this season.
Possible runner up #2: St . Augustine's LB Durrell Nash (92 tackles, 2.5 sacks, 2 Int) – Nash was a tackling machine against every opponent the Falcons faced. While the SAU defense was on the field a lot, Nash lead the charge in attempting to keep some games close. That upset that SAU had against Fayetteville? That was Nash's takeover game and where he garnered both interceptions.
#3 – DL Joshua Pryor, Bowie State (53 Tackles, 20.5 tackles for Loss, 10 sacks) – What a monster stat line.
#4 – DL Keyshawn James, Fayetteville State (58 tackles, 16 tackles for loss, 9.5 sacks)
#5 – Frazier
CIAA Offensive Rookie of the year: This one likely came down to JCSU's Wilson and Shaw's Gibbs. Wilson scored more, while Gibbs was more productive with yardage. This one likely came down to which stat line you preferred more. Wilson produced much of the JCSU offense, and I think that's why he received the nod. Make no mistake though, Gibbs is scary, and is likely the heir apparent to the Stevie Green-style running back.
The season has ended for most of the conference, save for four teams. What awaits them is below:
Virginia State (8-1 in D2, 8-2 overall) awaits the results of Saturday's game to get a sense of whether they will be awarded a slot in the playoffs. The Trojans are currently the seventh-ranked team in Super Region II and the top seven make the playoffs. Sounds simple, right? Not exactly. The Trojans are vulnerable because the HBCU cousins, the SIAC are fighting for a playoff spot. Albany State, who is ranked ninth, plays against Miles in the SIAC Championship game, and a win would kick in the earned Access rule. As a refresher, Earned Access grants a conference not represented in the top seven seeds a playoff slot if they have a team in the eighth or ninth slot. So, Trojan fans would have to hope for a Albany State loss and HOPE that Miles doesn't jump into the ninth slot OR a loss by the Gulf South's West Florida (sixth seed) to West Alabama or the South Atlantic's Carson-Newman (fifth seed) to rival Tusculum. That's a lot of hoping.
Elizabeth City State (2-8) plays Allen (2-6) on Friday in a makeup game that stemmed from a hurricane delay. The Vikings have had resurgence on offense, lead by dynamic WR Greene. ECSU has had some success on the ground too. Allen plays a tough defense, but I don't think the Yellow Jackets will have the offense to keep up with the Vikings.
CIAA Championship Game:
#13 Bowie State (10-0) vs Fayetteville State (8-2)
Well here we are: a rematch of last year. Bowie State returns with a revamped offense that leads the conference in scoring at 44.4 points per game. Fayetteville State is no slouch, as they are second in the conference in scoring at 37.5 points per game. Both teams excel on defense with terrorizing DL, shifty linebackers (I hadn't mentioned that FSU LB Nigel Peele is also top five in the conference in tackling) and DBs that can pay you pay in the air. Both teams also have reliable kickers too. The difference here is going to be in consistency. Bowie State consistently moves the ball on offense, and is a threat to score nearly every possession. Fayetteville State is much more methodical on offense, preferring to chew up the clock and moreso takes their time. FSU is also more reliant on creating turnover to create short fields.
What scares me in this game is that Fayetteville State has been rather uneven in the last three games. They took one on the chin vs St Augustine's, shut out Livingstone, and then recovered against WSSU after starting slow. Last week, the Broncos surrendered FIVE turnovers against a very stiff Rams defense. The Broncos had the luck of going up against a WSSU offense that makes you want to find the nearest bar (if you're age 21+ only, kids!) and that to me is the only reason the Broncos were able to power back into and ultimately take over that game. Bowie's defense, on average, is better than WSSU's along the frontline, and par for the course in the Secondary.
So, you may ask yourself what's different this year or the year before, when the Broncos faced Virginia State? I'm not sure there is much difference except that the Broncos run the ball even better and QB Richard Latimer is more seasoned. If the Broncos want to score the upset, then they probably will need to go for a low-scoring affair against the Bulldogs. Chew up the clock, score on as many possessions as possible, and keep Bowie's offense on the sideline. Mistakes would need to be kept to a minimum. This recipe could not just win FSU the crown, but it could potentially launch them into the playoffs (FSU sits in the 10th seed in Super Region II currently).
Fayetteville State will just have to convince me (and everyone else not likely associated with FSU) that they can win this game. My pick is Bowie State.
I'll be at the CIAA Championship game, so say hi if you see me. You can follow me on Twitter and Instagram via @d2kferg for all the fun, highlights, and other commentary.