2022 CIAA Season Preview
August 29th, 2022 1:00am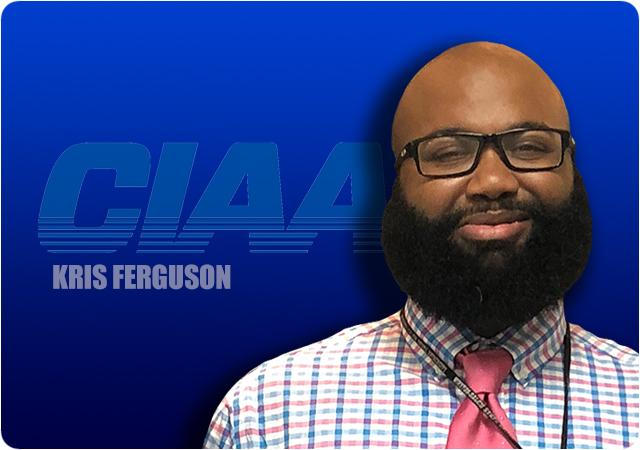 Success is achieving a favorable or desirable outcome.
While the actual football action starts this upcoming season for fans, I feel more like the coaches. I don't think football for me ever stopped after Bowie State's national quarterfinals loss to Valdosta State. While coaches and players were plotting their next moves, I've been behind the scenes watching it all. As you'll see throughout this column…..there was a lot that happened during this offseason.
After the 2021 playoffs ended, the conference enjoyed significant positive exposure in a number of ways. Several players participated in HBCU Legacy Bowl in February, and had some great exposure. That experience played a part in Virginia State DB Will Adams, who didn't play in the game due to injury, getting signed by the NFL's Washington Commanders. The conference's best pro prospect was Fayetteville State's DB Joshua Williams, who was ultimately selected in the NFL's fourth round by Kansas City. Later on, I'll share with you that two more seniors are now on Senior Bowl watch, signaling that many organizations are starting to recognize that the conference has some talent.
Unfortunately, successful periods comes with some downsides. At the Division II level, success leaves teams vulnerable to the allures of Division I. We saw this with Shaw in 2011, when Darrell Asberry went to the FCS after a conference title run. Then, it happened to Winston-Salem State in 2013 when Connell Maynor left after an unprecedented run to go to the FCS. Virginia State went down this same path two years later with Latrell Scott leaving. Now, its Bowie State's turn, as they lost Damon Wilson to the FCS after the Bulldogs finished last season with the CIAA's third deepest playoff run in conference history. Virginia State is right there with them, as Reggie Barlow won a conference championship and had its own unbeaten season in 2017, and was a perennial North division contender. He too departed and is now a head coach in the reconstituted XFL.
It most certainly isn't about just the coaches. There was plenty of movement with players too. Today's environment gives players more leverage when seeking out other opportunities, and some players secured more lucrative options. Two big impactful players who left the CIAA for opportunities at the BCS level include Bowie DL Jonathan Ross, now at South Florida, and Virginia Union WR Charles Hall IV, now at Arizona State. Both players graduated with their degrees, and both have legitimate opportunities to secure significant playing time at their new institutions. Quietly, Chowan long snapper Corbin Robertson did the same, moving on to Baylor, and is also in graduate school there while preparing for a Big XII season with the Bears.
In retrospect, if it were to sum all of what you've read to this point, it would be that the conference is a victim of its own success.
That doesn't mean that this year won't be exciting though. The CIAA has long been a breeding ground for up and coming coaches, arguably more than some of the other Division II conferences. More coaches than ever are retiring, meaning that there aren't many "retreads" being elevated to head coaching position. Instead, the conference is now boasting several new head coaches on their first or second head coaching assignment. Even more exciting is that those coaches are bringing along younger, more innovative coordinators who may be less of the old CIAA style of run heavy and more spread and faster tempo offenses. Defenses are also having more success in various ways too, especially along the defensive lines and secondary positions.
The only thing that is constant is change.
Following CIAA football this year requires understanding a couple of changes that have occurred. First, the conference has shifted to an eight game conference schedule. The conference retains a 10-game regular season schedule *insert eye-roll here*, so that means that out of conference games have been reduced to two games. Still, that's better than some of the other conferences in Division II that have a totally insulated, in-conference schedule. Many coaches want to play at least one challenging game out of conference, and several schools just had too many issues with trying to schedule games out of conference. Overall, this change isn't a bad move. Additionally, the conference scheduling changed for four CIAA North schools on rivalry week (week 10), with Bowie State and Lincoln, and Chowan and Elizabeth City State set up as the revised pairs. The former pairing isn't likely to be very enticing despite the proximity, but the latter one has been spicy lately and most certainly worth a watch.
Season Outlook
Given all the changes, the conference feels pretty wide open this year. My general sense is that the conference might see more parity at the top this year; but I also feel optimistic that the conference's bottom half may prove to be better than they have been in the past, especially with upgrades happening at various positions.
A couple of things to keep in mind here: First, there are a lot of transfers, and a lot of those transfers have to do with the extra COVID year and the Division I clock (five years to play four years). Schools that have expansive or popular graduate programs (Virginia Union, Chowan, WSSU, and Bowie State in particular) benefit. Livingstone announced during the offseason that it is hoping to elevate to University status, and doing so could help them with being more attractive for graduate students who have football eligibility.
The biggest question here: Will Bowie death grip on the conference title remain, or will someone else kick the top dog off their throne? Without further ado, I present to you my thoughts on how the season will play out.
12. St. Augustine's
Coaches Poll: T-11th
Biggest Loss: LB Joseph Harris,
Key Returners: QB Chris Perkins, DL Marcus Davis, LB Lee Sales, WR Deandre Proctor
Key Newcomers: RB Juwan Manning (FCS Campbell), WR Christopher Pitts (Quincy)
St. Augustine's was a really young team last year. It still is, with only nine players listed as a junior or higher on the roster.
Last season was full of learning opportunities for the young Falcons. Scoring was at a premium at 11 points a game. Even more painful to watch was the volume of sacks given up by the offensive line – the Falcons were only one of two Division II schools that surrendered more than five sacks a game. To be fair, things improved as the season progressed – it went from the first two games surrendering nine sacks apiece, to surrendering eight in their last four games combined. What really didn't improve was the tackles for loss. They gave up double digit tackles for loss in all but two games last year. In essence, the offensive line needs improvement. Expect quarterback Chris Perkins to start after winning the job during the season.
Defensively, David and Sales are standouts. Losing Harris is big, but SAU has found ways to replace standout LBs in the past. Still, the defense has to find ways to get off the field, as it allowed opponents to convert 46 percent of their third downs.
Challenge: Can SAU take a step forward and be competitive against the conference's lower half? Let's keep expectations low given the circumstances.
Week 1 vs Tusculum (Thursday, 9/1): The Pioneers laid 58 on the Falcons last year. Now, the Falcons travel to Tennessee on the back end of a home-and-home agreement. TU is generally above average by SAC standards on the defensive line, and that line should test the offense early and often. I'm afraid this game isn't going to go well for the Falcons. Advantage: Tusculum, by a lot.
11. Lincoln PA
Coaches Poll: 10th
Biggest Loss: LB Devon Cathcart
Key Returners: DB Eric Best, DB Rontay Dunbar, P A.J. Laudet
Key Newcomers: WR Dah'mear Triplett (transferred back to Lincoln from Towson, a 2019 All-CIAA Rookie selection, DB Kai Gray (Sam Houston State, and played at Rutgers)
The Lions' defense tremendously improved last year by surrendered 349 yards in total defense last year. Lincoln used to be harassed by offenses in the air, but the rebuilt secondary, led by Best, had some progress is tamping down the opponent's pass game. The club also benefitted from Laudet, who routinely flipped the field and gave the defense some breathing room.
As a team, taking the next step would require them to get some offensive consistency. Lincoln struggled on third down, converting only 24 percent of tries. The Lions were dead last in Division II in scoring at 6.1 points a game. Why, you may ask? It was because they only made it to the red zone 20 times all year, converted 11 times, with six of them from field goals. In response, Lincoln now has six QBs on the roster; three of them, Andrew Banks, Isaiah Wilson, and Trae Greene, played without much productivity (collectively, they threw for one touchdown and 10 interceptions). Notably, Dah'mear's brother Jordan Triplett is now on the roster at the position. Whomever starts out of the six will need to be mobile, as the OL should be working to reduce the nearly four sacks a game it allowed last year.
Challenge: Year after year, the Lions' challenge remains the same. Can it get out of the scoring basement? It's perennially right at the bottom of Division II for scoring.
Week 1 vs FCS Delaware State: This game won't be pretty, but it should give Lincoln a chance to work on some offense in the third and fourth quarters. Advantage: Del State, by a lot.
10. Livingstone
Coaches Poll: T-11th
Biggest Loss: DB Walter Watkins, LB Malcolm Mayes, QB Miles Hayes
Key Returners: DL Malik Head, LB Jaden Echols, RB Tecorey Tutson
Livingstone hasn't had a great offense for some time, but it got downright ugly last year. The Blue Bears were shut out three times, including their last two games (a quick reminder that last year's game at JCSU was a no contest. Yes, I know they were winning). While the Blue Bears won only one game last year, their record should have been better, losing two games because of defensive breakdowns extremely late in games, and a third by six points because of an inability to muster up some offense. Those games were still very low scoring affairs. To add insult to injury, they were only one of two teams to have a third down conversion rate of less than 20 percent. Those struggles led to the offensive staff being dismissed. The offense really needs revamping to have any measurable improvement, including a young OL that will need to quickly mature. Expect Lazarus Anderson to be the starting quarterback, though he should be pushed by newcomers Silas Cruse and Emmanuel Mukuamu.
While the roster isn't out yet, you can count on Livingstone having a solid front seven on defense by CIAA standards. The interior should be really hard to run against yet again, led by Head and Echols. The concern is a suspect secondary that could be exploited early and often if it hasn't been address this offseason. Punting is also a challenge, as they netted 27 yards a game. It's hard to gauge whether Livingstone is too low, too high, or just right at this point.
Challenge: Can Livingstone avoid getting shut out this year?
Week 1 vs Catawba: Historically, Catawba has fluctuated in offensive identity based on what its roster has to offer. It was a rushing team last year, so much that the Indians and Blue Bears passed for nearly identical yards. But the Indians were much more productive on the ground. They appear to have a very young team on offense now the former starters at QB and RB are gone. It would be monumental for the Blue Bears to steal a game against its cross-town neighbors, especially as it breaks in its new blue field, but they haven't won a game in this series, and its offense is such an unknown at this point. Advantage: Catawba in a game of the question marks.
9 Johnson C Smith
Coaches Poll: 9th
Biggest Loss: QB Antonio Wallace, DL Louis Rogers
Key Returners: WR Reggie Bryant, RB Tyreik Leach, DB Tywann Jackson, LB Nate Qualls
Key Newcomers: QB Tyrell Jackson (Fort Valley State)
JCSU starts the season with a new head coach in Maurice Flowers (himself a JCSU alum). Flowers takes a squad that won one game last year and will try to make them a contender in the CIAA South. Flowers has quite a rebuilding job ahead of him, as many contributors, such as RB Davion Nelson, LB Marvin Strong, and LB Brandon Moses are not listed on the roster.
JCSU numerous struggles start with special teams, as the Golden Bulls netted 26 yards a punt. That statistic consistently stressed the defense, and an upgrade is necessary to help out what should be a very young team. Tyrell Jackson should be an upgrade at quarterback, and he has a strong talent in Bryant, one of the conference's post productive receivers. JCSU needs to find a quality second option at receiver to avoid defenses focusing heavily on Bryant. Leach is a capable lead rusher if need be, and it is likely to be running back by committee.
Week 1 at Bluefield State (Thursday, 9/1): This game is a rather evenly matched game. Bluefield one 20-12 last year on the strength of its pass game. They had multiple plays of 60 yards that went for scores. Otherwise, the yardage earned was pretty even. No one scored in the fourth quarter. This game is winnable for JCSU if it can jumpstart its passing game and add a little more balance to the mix. Bluefield will have a different look as its leading QB, WR, and RB are now gone. Advantage: JCSU, slightly.
8 Virginia State
Coaches Poll: 6th
Biggest Loss: QB Chauncey Caldwell, QB Mark White, S Will Adams, WR Marquez Phillips (FCS Florida A&M), LB William Lulu, DL Javon Frazier
Key Returners: RB Darius Hagans, WR Tylin Oden, WR Roy Jackson III, LB Zion Johnson, DB Kymon Pope, OL Breyon Gaddy
Key Newcomers: DL Marteise Phipps (FCS William & Mary), DL Miqueal Pillow-Smiley (FCS Jackson State), QB Meziah Scott (FCS Western Carolina), QB Jabari Blake (FCS Delaware State)
There's a lot to be said when championship winning coach enters the fray. That's exactly what happened when VSU hired Henry Frazier. Frazier has a tall task in rebuilding VSU into a contender, especially with heavy losses on a team that showed some promise. The Trojans return QB Jordan Davis, but he will be pushed by the two transfer quarterbacks. VSU's strength is its running game, headlined by Hagans and Upton Bailey as a one-two punch. The offensive line should be a mix of Matthew Foster, Malik Thompson, and some newcomers. VSU had a number of turnover problems last year, leading to a turnover margin that was amongst the worst in Division II. Taking care of the ball this year is a must if they want to contend.
Many of the losses are on VSU's defense, headlined by Adams, Lulu, Frazier, and Adonte Braxton, all graduates. Still, All-CIAA selection Johnson, and Pope should provide some resistance to opposing offenses. It may feel a little uncharacteristic, but VSU has a bit of an unknown on the defensive line, as that area is usually a strength. The kicking game rests with K Javier Anderson, who didn't share in any kicking duties last year.
Challenge: Can VSU avoid a slow start this year, and find some consistent passing to keep defenses honest?
Week 1 at Lenoir-Rhyne: L-R is a playoff team that is bringing back a lot of pieces, including a top 5 rusher in Dwayne McGee. While L-R needs to replace its record setting quarterback in Grayson Willingham, it's likely only going to need that individual to be a game manager against a rebuilding VSU team. Advantage: L-R, by a lot.
7 Winston-Salem State
Coaches Poll: 7th
Biggest Loss: LB Ta'Shaun Taylor, DB Joshua Flowers
Key Returners: DB Deiontae Jones, DE Trevor Willard, DL Cam'ron Perkins, WR Antjuan Collins, DL Karron Jeter, DB Elijah Banks, P/K Jobanni Esparza, OL Kendyl Graves, DL Cam'ron Perkins
Key Newcomers: QB Richard Latimer (Fayetteville State), WR RJ Mobley (Wingate), WR Chad Turner (Jackson State)
Football at WSSU has turned into waking up at Christmas hoping you'll get a Playstation 5, only to get a board game. It entertains to some degree, but it's just not what you asked for. Part of that entertainment comes from the fans, who ask for more, and part comes from the history. Maybe that's why WSSU now has a slogan for this year to "defend the legacy"?
Any who, the Rams are in strange position, where the program has been going backwards ever since their 2016 championship run. That's a LONG time. This year though, it seems like some concerns have been address, at least in the short term. The QB had been a rotating door from graduate student and four year player Dominique Graves to a number of no-longer-enrolled players. So, nabbing Latimer seems like a bit of a win in an attempt to stabilize the position. WSSU has players at the wide receiver and running back position that can make them a very tough out. Running back is certainly a four deep position, and Mobley should be a big boost for the wide outs. Defensively, LB Ta'shaun Taylor isn't on the roster despite flirting and then exiting the transfer portal. He was their leader on defense. The DL should be a strength. WSSU's schedule is Charmin-grade soft, so five wins aren't out of the question.
Challenge: Can WSSU stop melting down in the fourth quarter? Year after year, the Rams have a hard time closing out opponents, and it's cost them lots of games.
Week 1 vs Central State (Sunday, 9/4): Pop Quiz – Who is the only team that has a worst third down conversion rate than Livingstone? If you had Central State, give yourself kudos. Ouch. These games are the type of games that WSSU seems to thrive in. Central State wasn't great last year. The Marauders struggled running the ball (two yards a carry), and also surrendered nearly five yards a carry. They also don't pass well either. WSSU isn't great, but it isn't that bad. Advantage: WSSU
6 Elizabeth City State
Coaches Poll: 8th
Biggest Loss: QB Kevin Caldwell, QB De'Abrie Smith, WR Brandon Joyner, DB Taeyonn Reynolds,
Key Returners: LB Juanya Majette, DL Raevon Freeman
Key Newcomers: WR Prestige Edwards (North Carolina A&T), DL Traveon Freshwater (East Carolina)
ECSU's story is one of fascination. Anthony Jones was let go after basically working miracles with a shoestring budget. Even more interesting is how the cupboard isn't bare for new head coach Marcus Hilliard (himself an ECSU alum) and company. Team strengths include WR, where a three headed monster of Cam Saunders, Jo Hayes, and Zion Riddick now get to pair with 6'5" Edwards. Team weakness is that ECSU's offense wasn't very balanced last year, as it was second to last in Division II in rushing offense at 38 yards a game. Having an offense heavily weighted towards passing make sense if you're getting at least 300 yards a game out of the passing, but ECSU mustered 100 yards less than that. Increasing passing production is an unsure bet at this point, as the roster doesn't feature a quarterback with collegiate playing experience.
ECSU surrendered a bit of yardage on defense, and a lot of that was from a lack of depth. Defensively, Majette's return for a graduate year helps spearhead the defense. Freeman's breakout freshman campaign should pace him, Freshwater and the defensive line for success. Still, the Vikings will need to improve on a rush defense that allowed nearly five yards a carry to opponents. The secondary also needs to improve on giving up almost nine yards a reception, but keep in mind that last year's crop included freshmen who should get better this year
Of note: Let's hope ECSU has kickers and punters on the team this year, as it resorted to a LB and WR to kick extra points and punts, respectively.
Challenge: Can the offensive line improve? ECSU was near the bottom of Division II in third down conversions (25 percent) and surrendered over four sacks a game last year.
Week 1 versus Benedict: ECSU has a lot of pieces that need to gel. Yet, Benedict doesn't always fare well outside of the SIAC either. The Vikings defense should expect lots of passing from the Tigers. Benedict certainly has to improve upon its 14 touchdown/13 interception performance from last year. Also, its defense yields 4.6 yards a carry, but can new-look ECSU capitalize on that weakness? There's so much unknown with the Vikings. Advantage: Benedict.
5 Chowan
Coaches Poll: 5th
Biggest Loss: QB Bryce Witt, WR Imeek Watkins, DL Gilberto Ortiz, WR BJay Hopper (Norfolk State), DB Brandon Murphy (Hampton), DL Rafiq Abdul-Wahid, K Jude McAtamney
Key Returners: OL David Keck, WR Laurence King, DB Simeon Burns, WR Samuel Dunn, LB Montre Moore
Key Newcomers: RB Nijere Peoples (Wingate), DB Andrew Houston (Quincy), DB Kmare Carey (FCS Eastern Kentucky), DB Nic Wilson (FBS New Mexico), DL Cameron Rampersaud (FCS Alabama State), LB Evan McGee (FCS Alabama A&M), LB Shaun'dell Hawkins (Southwest Minnesota), OL Daniel Horne (FCS Georgetown)
Chowan's 2021 season was like drinking coffee: the cup was hot, steamy, and frothy, you got a caffeine rush, and then you crash. The Hawks started 5-0, including crucial wins against OOC opponents, and reached #25 in the AFCA poll, only for the CIAA North to crater their chances at playoff gold. Now, it has to repeat it's best-ever season record (7-3) without key pieces such as Witt, who finally exhaust his eligibility and is now the Hawks' QB coach. The Hawks had no depth behind him last year, so they will need to break in a new passer. There's three transfer, and another Dinwiddie product that follows in Witt's footsteps to choose from. Chowan has a solid veteran offensive line, and a somewhat experienced wide receiver core. The difference for this team is that it now has a legitimate rushing threat in Peoples, who rushed for 759 yards last season.
Defensively, the roster doesn't show DL Isaac Anderson, who was a sack machine last year, and losing him is a big blow. They do have Moore in the middle, and will leaning on several sophomores who played last year in the secondary. Chowan was the second most penalized team in the conference, and fourth most in the country. That's something else that needs cleaning up.
Challenge: Can you consistently win big games against divisional opponents? Virginia Union has your number, and so does ECSU. Is this the year you can at least split those games and win versus Bowie?
Week 1 vs Barton College (Thursday, 9/1): Chowan has a tall task against another middle of the road SAC school. Barton returns much of its team, including big time running back Jordan Terrell, who was top 10 in rushing yards in all of Division II. Barton's defense is also very good at creating turnovers, as it lead the country in doing so. Chowan's run defense was very strong last year, but is missing some critical pieces. We know a Mark Hall-lead offense will put up points, so this game is likely going to be a shootout. Advantage: Barton, slightly.
4 Virginia Union
Coaches Poll: 3rd
Biggest Loss: WR Charles Hall IV, QB Khalid Morris, QB E'mond Caldwell, RB Rodney McKay, WR Jaiden Revis, K Jefferson Souza, DB Tovias Parker, DB Jarret Sumiel, DB Bryan Epps, DL Mikal Dobbins
Key Returners: RB Jada Byers, DL Armonii Burden, LB/RB Damontay Rhem, WR James Jackson, K/P Marvin Holmes, DL Xzavier Hines
Key Newcomers: WR John Jiles (JuCo), DE Yusuf Leigh (Tusculum), S Demetrius Mann (UVa-Wise), DB Kyron McKinnie-Harper (Central Michigan), RB Rashard Jackson (Maryland), DB Haraan Ransom (Morgan State), LB Malique Miller (Bowie State), K/P Andrew Kibler (DIII Manchester), OL Darian Bryant (Temple), WR Shoye Sampson (Lincoln)
VUU has one of the most dynamic playmakers on the field in Domantay Rhem. Listed as a RB to start the year, Rhem is the rare two way player in a world that values being specialized in a particular position. Last year, Rhem (version LB) lead the Panthers in total tackles (59), and two interceptions. Rhem (version RB) had a rushing touchdown and three receptions. VUU is likely to exploit his talents in various packages as needed this year, and he should be a fun player to watch.
Offensively, VUU is going to be starting someone new at QB. The Panthers do have three new individuals who transfer into the program, along with some high school talent who could land the job. Whomever wins the job will have a plethora of weapons at their disposal and a veteran offensive line to protect them. Notably, former Lincoln WR Sampson stands out as a former All-CIAA selection.
Defensively, the Panthers sustained some heavy losses in the secondary, thought there are some experienced pieces coming in, particularly McKinnie-Harper, who has considerable playing time at Central Michigan before leaving the program. Expect the defensive line to anchor the defense and put considerable pressure on opposing offenses. The special team game will miss Souza, but Holmes is one of Division II's best punters, and is nearly interchangeable with Lincoln's Laudet as best in the conference. Adding Kibler should strengthen that game.
Challenge: Does the bite match the growl? VUU talks a big game, but can it finally back up its talk in the annual cats vs dogs affair (i.e. Bowie State)?
Week one vs Virginia University of Lynchburg (Thursday, 9/1). This game is likely to be no more than a scrimmage for VUU, but its one of importance for a club who has several heavyweight bouts on its docket (see week two for the return game against Valdosta State). This game gives the Panthers a chance to get players acclimated. Advantage: VUU, by a lot.
3 Shaw
Coaches Poll: 4th
Biggest Loss: LB Devon Hunt, DB Kevin Sherman
Key Returners: QB Christian Peters, OL Antavious Zachery, OL Tyreese Bobbitt, RB Sidney Gibbs, RB Andre Brandon, Jr., DB Akeythio Carson, K Devin Versteegen, WR Ahsaan Belcher, WR Elliot Daingerfield, Jaleel Scroggins
Shaw enter this year stalled out at six wins for the last two years after last year's stumble against rival St. Augustine's. Nonetheless, the Bears have been steadily building depth within its program, culminating as an enticing threat to reach the CIAA championship game. Its also moving into the challenging schedule territory with games against Wingate and Wayne State (MI). The Bears have a seasoned offensive line that will pave the way for its highly potent rushing attack. It will be up to Peters, Torrin Campbell, or Patrick Blake, as the starting QB to find ways to distribute the ball and keep defenses from keying in on the run. Shaw does return its starting offensive line.
On defense, the Bears boast solid pieces such as LB Kareem Butler. Scroggins returning on a medical redshirt is also a big plus to pair with Carson.
Challenge: Can Shaw exorcise their Bronco Blues? Shaw routinely falls victim to so many maladies against Fayetteville State, whether it is hurricanes, controversial calls, or defensive breakdowns. It's also the team that stands in their way of getting to the championship team.
Week 1 vs Wingate: A formidable test awaits the Bears. Wingate is missing several pieces from last year's team, who ironically have transferred to CIAA schools. Still, historically the Bulldogs have been deeper than Shaw. The issue here is that the Bears need to avoid a slow start to have a chance in this game. Shaw hasn't scored more than a touchdown in the last two outings, and that also needs to change. Wingate QB Shawn Crocker returns, and he should have an experienced offensive line to help him. That line has given Shaw fits, and it needs to find a way to pressure him. Advantage: Wingate. Meh.
2 Fayetteville State
Coaches Poll: 2nd
Biggest Loss: OL Greg Brooks, OL Jaylan Galloway, DL Keyshawn James, DB Joshua Williams, RB Donshel Jetton, RB Johnnie Glaspie, WR Tyeous Sharpe, DB Elvin De La Rosa, LB Chrishon Springs
Key Returners: QB K'Hari Lane, LB Gerald Simpson, DB Brandon Barnes-Brown, WR Toshiro Spivey, RB Elijah Henry, K/P Elton Andrew, K/P Jacob Young , DL Quran Blount, DL Cameron Merrell, DL Devin Cowan
Key Newcomers: DL John Oxce (Transfer from Catawba), WR Nique Martin (Transfer from NC Central) WR Tre Goode (Transfer from Charlotte), DB Jared Marshall (JuCo), WR Barry Elliot (University of Charleston)
FSU is such an enigma. They have lots of great pieces in place, but just cant seem to break through the championship ceiling. This year is yet another reloading year for the Broncos, where some really good talent departs the program, with the hope that the incoming players can fill or even exceed their predecessors' output. Lane and Avery McCall should be a good combination at quarterback, and expect running back by committee as they have always done. The defense has a number of holes to fill, particularly at LB. DB Barnes-Brown is a Senior Bowl Candidate.
Challenge: Can FSU beat a school that isn't a HBCU? That's the bar for whether it can turn into a legitimate regional contender. Without the signature win, FSU will always be doubted for the playoffs, and really the championship game.
Week 1 vs UNC-Pembroke: This game is our game of the week. It's also broken record time. This renewed rivalry has been very lopsided, as in FSU has yet to win a game in it. Other CIAA schools have been beaten Pembroke, but not the Broncos. Pembroke's boast a majority freshman squad to start the season, meaning the Broncos have an edge in experience. Whether that carries them over the proverbial hump is another story. The Braves do have an offensive philosophy rooted in a moderately heavy passing attack. The last time the Braves needed to break in a new quarterback, it needed to rotate two before one took the lead after a couple of games. May history repeat itself? Advantage: Fayetteville State (please don't make me regret this pick)
1 Bowie State
Coaches Poll: 1st
Biggest Loss: QB Ja'Rome Johnson, RB Calil Wilkins, DL Johnathan Ross (BCS South Florida) DB Myles Wolfolk, LB Wesley Bowers, DB Jordan Carter (FCS Southern), DB Tevin Singleton, DB Demetri Morsell, (FCS Southern) DL Kendell Robinson, K Alen Omerhodzic (FCS Morgan State), P Kenny Amaya
Key Returners: OL Quinton Bobo, OL Mark Murphy DL Joshua Pryor, DB Raymond Boone, WR Darious Bowman, WR Quron Winder, WR Keshane Kickley, WR Kwincy Hall, DB Mekhi Williams
Key Newcomers: LB Corey Shell (Shepherd), DL Cameron Proctor (A&M-Commerce), DL Ellison Jordan (Penn State), DB Omar Truitt (Angelo State)
Bowie's offseason was so active that I think I experience as many nightmares wondering how I would address it as coordinators have thinking about how to stop Pryor. Defensively, Bowie does have a number of pieces coming back that should result in a rather stout defense. That's been their trademark for a number of years, along with the next man up mentality. Pryor didn't run to the transfer portal when many other did, and Boone reconsidered doing so too. That speaks a lot to the Bowie program's ability to develop guys. Speaking of, Pryor is a Senior Bowl candidate. Shell is someone who has considerable playing time, and should neatly fit into the void left by Bowers. Proctor and Jordan have the same opportunity to replace Ross. The secondary has other pieces that played quite a bit, especially with Morsell getting injured for considerable time during his time at BSU.
The offense is one giant question mark, but the question mark isn't at offensive line where Bobo and Murphy, all-CIAA caliber players, reside. It also isn't at WR, where a number of quality players return. It is QB and RB that give me concern. Is Larry Williams the guy, or will BSU attempt to strike gold via the transfer route with Jalen Walters, who comes from Shepherd or Asa Williams from Hampton?
Special teams may be an adventure with Amaya graduating. He was good for pinning opponents deep.
Challenge: Will the Bulldogs cut down on the penalties? It was the most penalized team in the conference, and third worst in Division II.
Week 1 vs New Haven: UNH has a number of returning pieces on offense, particularly its QB and WRs. The problem for the Chargers were that they got manhandled by the Bowie defense, so much that the turnovers and defensive scoring were plenty. Things should be interesting as Bowie tries to figure out its offense, but I still like their chances at home. Advantage: Bowie, slightly.