CIAA Week Two Preview
September 8th, 2022 9:00am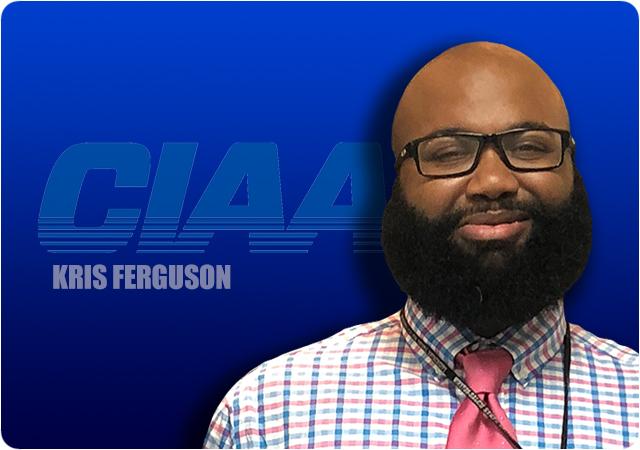 Fayetteville State's win against UNC-Pembroke represents a big step for the program.
The Broncos have been known to beat up on HBCUs but seem to wither outside of the HBCU space. This time around, FSU defeated a non-HBCU team that was expected to land in the top half of the Mountain East, itself a very competitive conference. Moreover, FSU defeated a regional rival for the first time ever despite having to navigate uncharacteristic missed field goals and extra points from its usually reliable kicking game. The defense play a big role, registering five sacks, and holding UNC-P to a miserable 1/12 on third down.
FSU's win didn't overshadow interim Head Coach Kyle Jackson's Bowie State club; rather, it was a good parallel story. BSU, now ranked 11th in the d2football.com poll, moved up a spot after some last minute theatrics. Quarterback Dion Golatt, Jr. was able to direct the Bulldogs down the field in the waning seconds of the game to take the lead against a New Haven squad that had been in control for much of the game. Golatt's emergence – he was the third string quarterback last year – may help solidify a position that was thought to be questionable going into the season. BSU's offensive identity remains one that favors the pass. Defensively, BSU was able to neutralize New Haven's run game, who attempted 30 rushes and averaged 0.6 yards a carry. As for Kyle Jackson himself – the win over a ranked opponent to start his head coaching career is quite an achievement.
Other quick notes:
JC Smith head coach Maurice Flowers, aka the quarterback whisperer, rolled out a devastatingly potent offense against Bluefield State. The Golden Bulls racked up 497 yards of offense, led by 371 passing yards from Tyrell Jackson. It's a shame the kicking game really let the Golden Bulls down, because that's really what lost them that game. The Golden Bulls missed three field goals in the fourth quarter.
Winston-Salem State's head coach Robert Massey wasn't kidding when he mentioned he wants to run the ball. WSSU registered 49 rushing plays in Sunday's loss to Central State.
Six teams registered more than 100 yards in penalties in week 1, paced by WSSU's 15 penalties (tied with Livingstone) for 133 yards (JCSU was second with 114). Ugly plays like that can cost you games.
Speaking of kicking, punting is at a significant premium right now. Virginia State's punter was out for their first game, and they struggled to flip the field against Lenoir-Rhyne (thought it was awesome to see running back Upton Bailey successfully kick an onside kick). Still, a remarkable EIGHT teams in the conference struggled to crack 30 net yards per punt, a sordid statistic going into week two. Three of them, Virginia State, Virginia Union, and Saint Augustine's, in that order from the worst, netted less than 25 yards a punt. If you can't flip the field, then you're putting unnecessary pressure on the defense.
Lastly, the CIAA's decision to require paying to watch games means that things get expensive when you want to watch multiple games. You have to pay per school in a format thats per game (9.99), per month (29.99), or an annual pass (79.99), all before tax. I'm switching to the radio given that there are 12 teams playing, and that there will be six games a week starting next week. So, I have listed some radio options if you want to check out your favorite games.
Let's move onto week 2, with games in order of interest:
#11 Bowie State at Saginaw Valley State (GLIAC): While we at d2football.com prioritize our poll, keen observers will notice that BSU actually FELL in the AFCA poll despite beating a ranked opponent. That move was disrespectful. So, BSU's going to have to do it again out of conference. While New Haven is a worthy adversary, BSU is going to be pushed by an improved SVSU (1-0) squad from a year ago. Moreover, they will have to do so on the road. It is hard to gauge how good SVSU is though, as they dismantled a rather struggling West Virginia Wesleyan squad 72-0. SVSU favored the run last week, so much that nearly 75 percent of their offensive production came on the ground. It will be a strength versus strength matchup against that BSU defensive front four. This game is a good test for BSU, and one that I think they will barely cover. Remember, defense travels. Advantage, Bowie State.
Virginia Union at #2 Valdosta State (Gulf South) (Talk 92.1): This game features a conference team on the other side of the ranked debate. Here, we have Virginia Union, the big underdog, to a team that has been a bugaboo for all of the HBCU D2 world. Valdosta comes into this game after coming out flat against a ranked NAIA squad. Much of that may have been because the NAIA opponent, Keiser, kept the Blazers offense on the sideline for much of the time. They actually had a longer time of possession. Keiser's problem for them was that they couldn't convert in the red zone. VUU clobbered Virginia University of Lynchburg by 77 in a game that VUL was just overmatched in.
Last year, VUU let this game get out of hand quickly because it struggled to muster much production out of its offense early in the game. So, the key to this game is to keep the chains moving. VUU is deep enough on both sides of the ball to keep up with Valdosta, but the three headed monster in the back field of quarterback Ivory Durham, and running backs Seth McGill and Jamar Thompkins might be a bit hard to stop. Advantage: Unfortunately, Valdosta. Might I add, this game could be a lose-lose, because Virginia Union winning this game would immediately place Texas Southern alum Tremaine Jackson on the hot seat. I'm just saying. There's also the standing donation commitment that I would need to make to VUU's football program should they win this game.
Shaw at Wayne State MI (GLIAC): Games like this are fun because this is a matchup that doesn't occur in the normal course of business. Alas, Wayne State is in a conference that has shrunk quite a bit because of realignment, so much that they are paying Shaw for this game. The shrinkage is also why you see conference mates Ferris State going to North Carolina and Grand Valley State traveling to Colorado, but I digress.
The last time the CIAA saw Wayne State was the 2011 National Semifinals, where they defeated WSSU before losing in the national championship game. This Wayne State team is a shadow of its former self, having won two games last year. Last week, Slippery Rock ran all over them. But Shaw is no Rock, and this matchup is much more even for the Warriors.
Shaw is a bit of an enigma right now. This team is probably the strongest Shaw team we have seen in a while, but it lacks some consistency at the quarterback spot. It really needs Christian Peters to play a rather mistake-free game to have a chance, especially since I suspect the Warriors will dare him to pass the ball in a bid to shut down the run game. Moreover, garnering interceptions, or turnovers more broadly, are not enough for Shaw to win a game, as we witnessed in last week's loss to Wingate. Shaw caused THREE turnovers and wasn't able to cash in despite the advantage.
Wayne State loves to run the ball. What I foresee here is that they try to wear the Bears down as the game wears on. Advantage: Wayne State. Shaw can win this game, but I'm not confident the offense can put together a complete game against a bottom feeder from an upper-tier conference.
Wingate (South Atlantic Conference) at Fayetteville State: It's another Bulldog/Bronco matchup, as this series shifts to Fayetteville this year. FSU has yet to win a game in this series, and a lot of it has to do with Wingate jumping to early leads that the Broncos can't climb out of. Shaw provides a playbook to slow down the Bulldogs, because Wingate needed big plays just to eke out a 21-7 win last week. Wingate is vulnerable here because its lost quite a few of its playmakers to graduation and transfers (its leading wide receiver from last year is at WSSU, and its leading running back is now at Chowan). FSU should be able to learn into Wingate's pass defense for quite a bit of yardage. Still, every year I think FSU is getting closer to knock off Wingate, and every year I get fooled. Advantage: Wingate, and it's because I suspect FSU is going to drive down the field and then get impotent when it get into the red zone. You have to beat this team with touchdowns; field goals are not going to cut it.
Bluefield State (DII Independent) at Virginia State (WVST 91.3): This game is going to be fun. Bluefield State showed us that it can put up points in last week's overtime win against JCSU. BSC is going to face a much stiffer defensive test against a relatively solid defensive team. Players to watch for Big Blue is quarterback Devan Freedland, who debuted with 173 passing yards and 93 rushing yards, and favorite target Perry Wilder III. VSU's defense was capable of slowing down Lenoir-Rhyne's run-first offense for much of the game, so, BSC is likely going to have to attack through the air to win this game. Conversely, VSU hasn't really established a consistent offense yet, particularly in the passing game. It will be interesting if Jabari Blake or Jordan Davis starts this game at quarterback. Whoever starts, cannot afford to give up five sacks like it did last week. Advantage: VSU, slightly.
JC Smith at Allen (SIAC): This game is going to be fun. You've got two quarterbacks (JCSU's Jackson, Allen's David Wright III) who like to sling the ball and coaches who are going to let them do so. Both teams also sport run games that can hazardous to opposing fans' health. Both committed plenty of penalties last week, and eclipsed 100 yards in that category. This game could come down to special teams (shudder if you're a Golden Bulls fan) or turnovers (Allen fumbled the ball five times, but recovered each one). I'm not putting a lot of faith in eithers' defense to slow down the offense, and that should help JCSU, because the offensive line allowed Jackson to get touched too many times last week. Its tough to choose a winner here, because I suspect these are two evenly matched teams. Advantage: Allen, because they are the home team.
Livingstone at Elizabeth City State (WRVS, 89.9) Ah yes, the Down East Viking Football Classic. ECSU was just shellacked last week against Benedict; Livingstone was right behind them against cross-town rival Catawba. What we have here is a game on strengths (Livingstone's front seven harassing the ECSU offensive line vs ECSU's wide receivers getting out quickly). I'm curious if Livingstone can continue to show improvement on offense, because 19 points last week was rather impressive for them. Yes, the bar is low. This game is likely going to be an air it out kind of game, because ECSU is already built for that, and Livingstone seems determine to pass after 46 pass attempts last week. ECSU has yet to convert a third down this year. Advantage: Livingstone. This game is my upset special, especially because the Blue Bears were an offense away from winning last year.
The following games are a collection where the CIAA is not favored by a close margin. Break out the beverage of your choice when watching these games.
Winston-Salem State at North Carolina Central (FCS) (WNCU 90.7): Advantage rests with NCCU, who is coming off a high in beating archrival NC A&T. Why not go for a clean sweep of rivals, especially one who is struggling to establish offensive consistency right now?
Tusculum (SAC) at Chowan: Sources say that Chowan's quarterback for this game is going to be Wryce Bitt. In all seriousness, Tusculum sports a more potent offensive attack than Barton did, and that's scary for an offense trying to figure things out.
Lincoln at Central State (SIAC): After last week's big win, look for Central State to go 2-0. Lincoln's defense could keep them in this game, but yet again, its offense is struggling to move the ball. Even special teams is a bit treacherous right now, and that's something I wasn't expecting from the Lions.
Limestone (SAC) at St. Augustine's: Aug is just overmatched right now. Limestone is a step down from Tusculum, but SAU is still in rebuilding mode.
Should be a fun one nonetheless. Lets hope I am wrong on some of my picks!